#thingstoknow #capetown #capetowntravel #travellingtocapetown #capetownattractions #capetowndestinations #capetowntours #capetowntourism #touristattractions
Are you dreaming of exploring the vibrant city of Cape Town?
Before embarking on your adventure, it's essential to be well-prepared and knowledgeable about this diverse destination. From stunning landscapes to delicious cuisine, Cape Town offers a multitude of experiences for all ages.
In this Cape Town travel guide, we will share valuable tips and insights to ensure that your trip is seamless and unforgettable. Whether it's knowing the entry requirements or planning your daily budget, we've got you covered.
So grab your warm and wind-proof clothes and get ready to discover the wonders of the Mother City!
Introduction to Cape Town
Overview of Cape Town as a travel destination
Cape Town is a vibrant and diverse city located on the southwestern coast of South Africa.
It is known for its stunning natural landscapes, rich cultural heritage, and wide range of activities and attractions.
With its breathtaking beaches, iconic landmarks, and world-class wine regions, Cape Town offers something for everyone.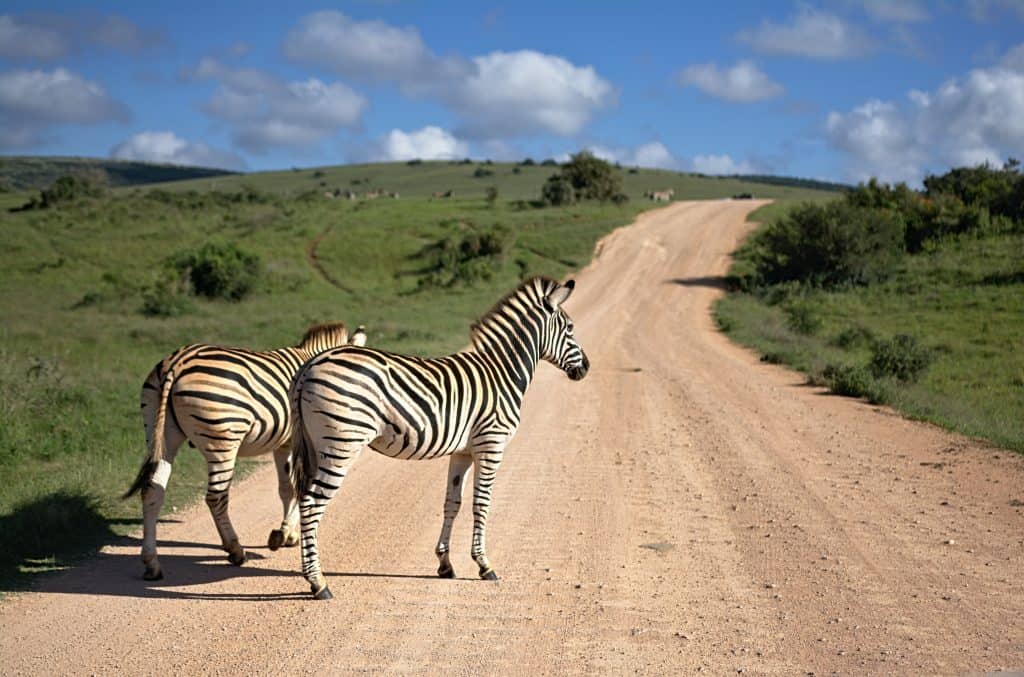 Why Cape Town is popular among tourists
There are several reasons why Cape Town is a popular travel destination:
1. Natural Beauty: Cape Town is blessed with stunning natural beauty, from the famous Table Mountain to the picturesque Cape Peninsula. Visitors can enjoy scenic hikes, breathtaking views, and beautiful beaches all within close proximity to the city.
2. Cultural Diversity: Cape Town is a melting pot of different cultures and has a rich history reflected in its architecture, museums, and cuisine. Visitors can explore vibrant neighborhoods such as Bo-Kaap, known for its colorful houses, or visit cultural landmarks like Robben Island, where Nelson Mandela was imprisoned.
3. Outdoor Activities: Cape Town's outdoor activities for adventure enthusiasts, includes surfing, hiking, paragliding, and shark cage diving. The city is also a popular destination for whale-watching during certain months of the year.
4. Wine Regions: Cape Town is home to some of the finest wine regions in the world, including Stellenbosch, Franschhoek, and Constantia. Wine lovers can indulge in wine tastings, cellar tours, and gourmet food experiences.
5. Wildlife Encounters: There are natural reserves and national parks around Cape Town where visitors can see a variety of wildlife, including penguins at Boulders Beach, seals at Hout Bay, and baboons at Cape Point.
Whether you are seeking adventure, relaxation, or cultural immersion, Cape Town has something to offer. It is a destination that promises unforgettable experiences and memories.
Discover Cape Town's magic through our personalized private tours. Dive into the city's unique charm and unforgettable experiences. Start your adventure now 🌆🏞️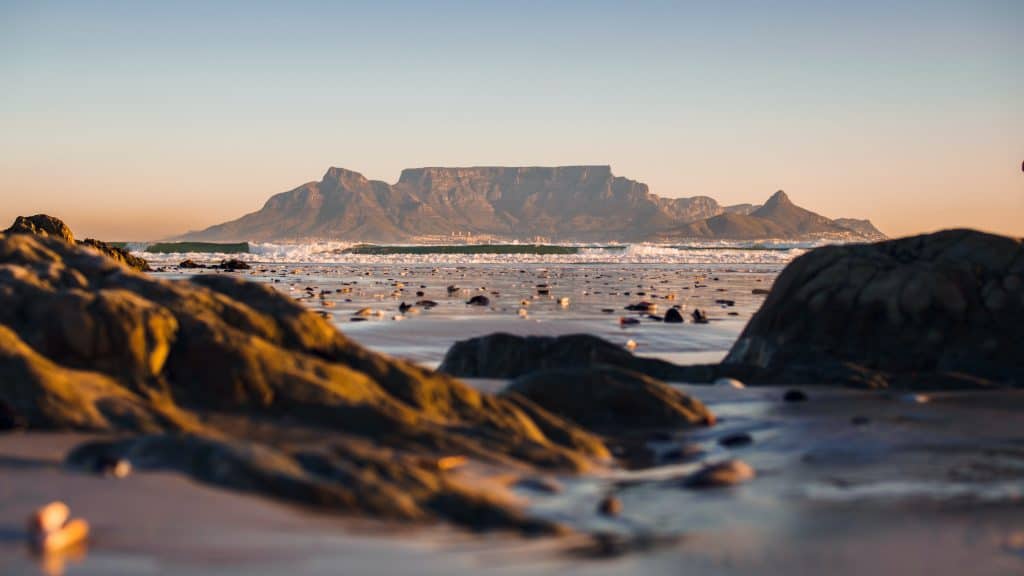 The Best Time to Visit Cape Town
Climate and weather patterns in Cape Town
Before planning a trip to Cape Town, it's essential to understand the climate and weather patterns of the city. Cape Town has a Mediterranean climate, characterized by warm, dry summers and mild, wet winters. Here are some key points about the climate in Cape Town:
Summer (December to February): Summers in Cape Town are hot and dry, with temperatures ranging from 25°C to 35°C (77°F to 95°F). It's the peak tourist season, and the city is bustling with visitors.
Autumn (March to May): Autumn in Cape Town brings cooler temperatures ranging from 18°C to 25°C (64°F to 77°F). It's a beautiful time to visit as the city experiences pleasant weather and fewer crowds.
Winter (June to August): Winters in Cape Town are mild and wet, with temperatures ranging from 7°C to 18°C (45°F to 64°F). It's the low season for tourism, and you can find great deals on accommodations.
Spring (September to November): Spring in Cape Town is a popular time to visit, as the weather starts to warm up and the city is in full bloom. Temperatures range from 15°C to 25°C (59°F to 77°F).
Peak and off-peak seasons for tourism
The peak tourist season in Cape Town aligns with the summer months (December to February), when the weather is warm and dry.
This is when the city experiences an influx of tourists, and popular attractions can get crowded.
It's advisable to book accommodations in Cape Town in advance during this period.
The off-peak season in Cape Town is during the winter months (June to August), when temperatures are cooler and the city experiences more rain.
This is a great time to visit if you're looking for fewer crowds and more affordable prices on accommodations and activities.
Overall, the best time to visit Cape Town largely depends on your preferences and what you want to experience.
Whether you prefer the bustling energy of the summer or the quieter charm of the off-peak season, Cape Town offers something for every traveler.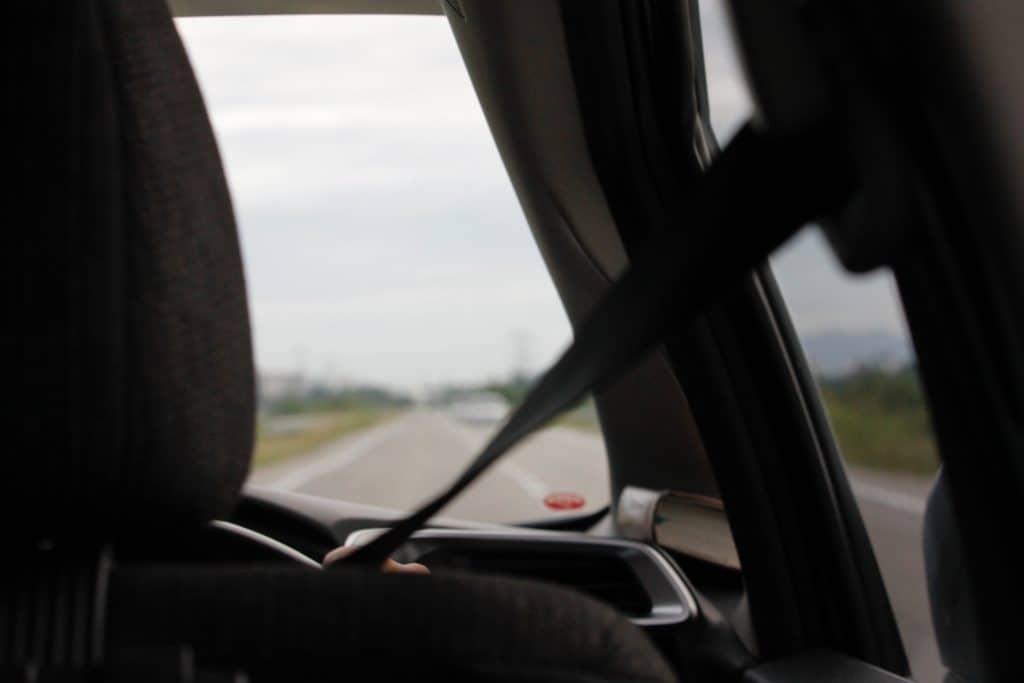 Top Attractions in Cape Town
When visiting Cape Town, there are several must-see attractions that should be on your itinerary:
Table Mountain and aerial cableway
Table Mountain is one of Cape Town's most iconic landmarks, offering breathtaking views of the city and surrounding areas.
Visitors can take a cable car ride to the top of the mountain and explore its scenic trails and lookout points.
Don't forget to bring your camera to capture the stunning panoramic views.
Robben Island and Nelson Mandela's prison
A trip to Cape Town wouldn't be complete without a visit to Robben Island, a UNESCO World Heritage Site and the former prison where Nelson Mandela was held for 18 years.
Take a guided tour of the prison and learn about South Africa's history of apartheid and the struggle for freedom.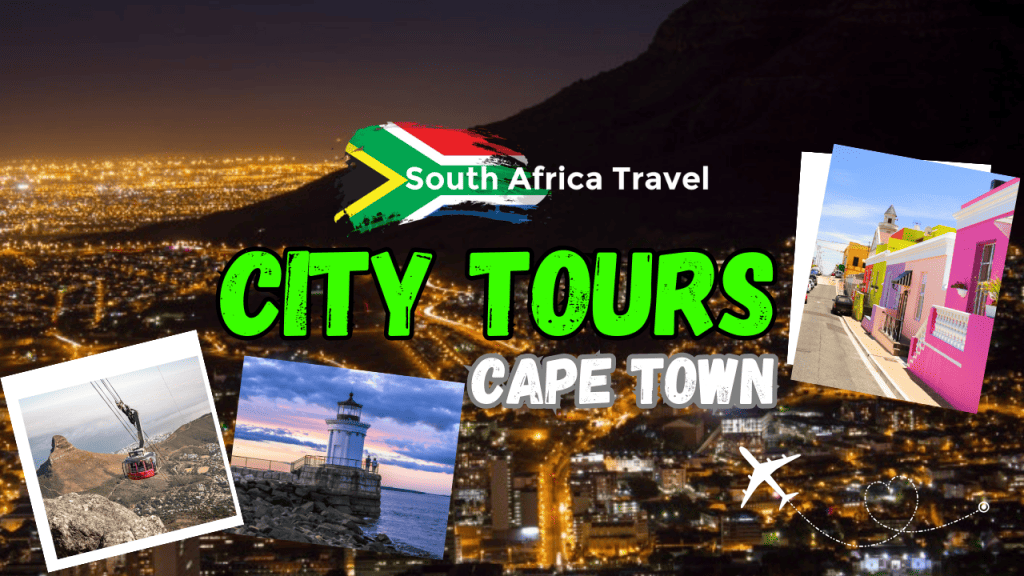 Cape Point and the Cape of Good Hope
Located at the southwestern tip of the African continent, Cape Point is a must-visit destination for nature lovers.
Take a scenic drive along the Cape Peninsula to reach Cape Point, where you can hike to the lighthouse and enjoy breathtaking views of the Atlantic Ocean.
Don't forget to stop at the nearby Cape of Good Hope, a rugged and picturesque coastline known for its stunning natural beauty.
Victoria & Alfred Waterfront
Situated in the heart of Cape Town, the Victoria & Alfred Waterfront is a bustling waterfront development that offers a wide range of shopping, dining, and entertainment options.
Take a leisurely stroll along the waterfront, visit the various shops and markets, and enjoy live music performances. The area also offers stunning views of Table Mountain.
These are just a few of the top attractions in Cape Town that you won't want to miss.
Each of these destinations offers a unique experience and a chance to immerse yourself in Cape Town's rich history and natural beauty.


Wildlife and Nature Experiences
When traveling to Cape Town, wildlife and nature experiences are a must.
The city and its surrounding areas boast stunning natural landscapes and a diverse range of wildlife.
Here are some top experiences to consider:
Cape Peninsula National Park
Cape Peninsula National Park is a must-visit destination for nature enthusiasts. The park is home to breathtaking coastal scenery, including the iconic Cape of Good Hope and Cape Point.
Visitors can enjoy scenic drives, hikes along the coastline, and encounters with wildlife such as baboons, ostriches, and various bird species.
Experience the breathtaking beauty of Cape Peninsula on our private tour. Unveil nature's wonders and captivating vistas. Start your Cape Peninsula journey now 🌊🌄
Kirstenbosch National Botanical Garden
For a tranquil and beautiful experience, head to the Kirstenbosch National Botanical Garden. Located at the foot of Table Mountain, this botanical garden showcases a wide variety of indigenous plants and stunning landscapes.
Visitors can enjoy leisurely walks, picnics, and concerts in a picturesque setting.
Penguin viewing at Boulders Beach
A visit to Boulders Beach provides a unique opportunity to see African penguins up close.
These delightful creatures have made their home in this protected area, and visitors can observe them in their natural habitat.
Stroll along the boardwalks and enjoy the beautiful beach scenery while spotting these adorable animals.
Safari and wildlife tours near Cape Town
While Cape Town itself offers incredible wildlife experiences, it is also a gateway to more extensive safari opportunities.
Many tour operators offer day trips and multi-day safaris to nearby game reserves, where visitors can witness the Big Five (lion, elephant, buffalo, rhino, and leopard) and many other fascinating animals.
Some popular safari destinations near Cape Town include the renowned Kruger National Park and the Addo Elephant National Park.
To make the most of your wildlife and nature experiences in Cape Town, it's recommended to plan ahead, book any necessary permits or tours in advance, and always follow the guidelines and regulations set by the park authorities to ensure the safety of both visitors and wildlife.
Embark on a thrilling journey into the wild with our Safari Tours from Cape Town. Witness majestic wildlife and untamed landscapes in their natural habitat. Start your safari adventure now! 🦁🌿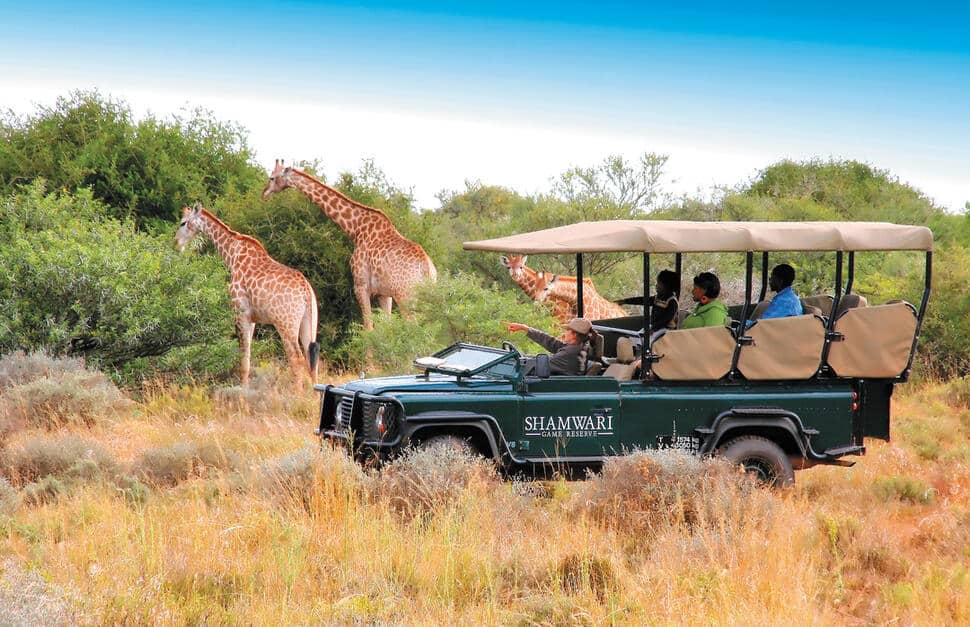 Outdoor Activities in Cape Town
Beaches and water sports
Cape Town is famous for its stunning beaches and offers a variety of outdoor sports for adventure enthusiasts. Here are some key highlights:
1. Clifton Beach: Located on the Atlantic Seaboard, Clifton Beach is known for its crystal-clear waters and beautiful white sand.
It's a popular spot for sunbathing and socializing.
2. Camps Bay: With its palm-lined promenade and picturesque views of the Twelve Apostles mountain range, Camps Bay is a favorite among locals and tourists alike.
It offers plenty of water sports activities, such as paddleboarding, jet skiing, and kayaking.
3. Muizenberg Beach: Muizenberg Beach is known for its colorful beach huts and excellent surf conditions, making it a popular spot for beginner surfers.
You can also take surfing lessons here to ride the waves like a pro.
4. Shark Cage Diving: For the more adventurous travelers, shark cage diving is a thrilling experience that allows you to get up close and personal with great white sharks.
Gansbaai, located a few hours outside of Cape Town, is a popular destination for this activity.
5. Seal Snorkeling: Another unique experience you can have in Cape Town is snorkeling with seals.
Duiker Island, located near Hout Bay, is home to a large colony of seals, and you can swim alongside these playful creatures in their natural habitat.
Craft your own Cape Town adventure with our customizable tours. Tailor every moment to your desires and explore the city your way. Start your personalized journey now by clicking here. 🏙️🌟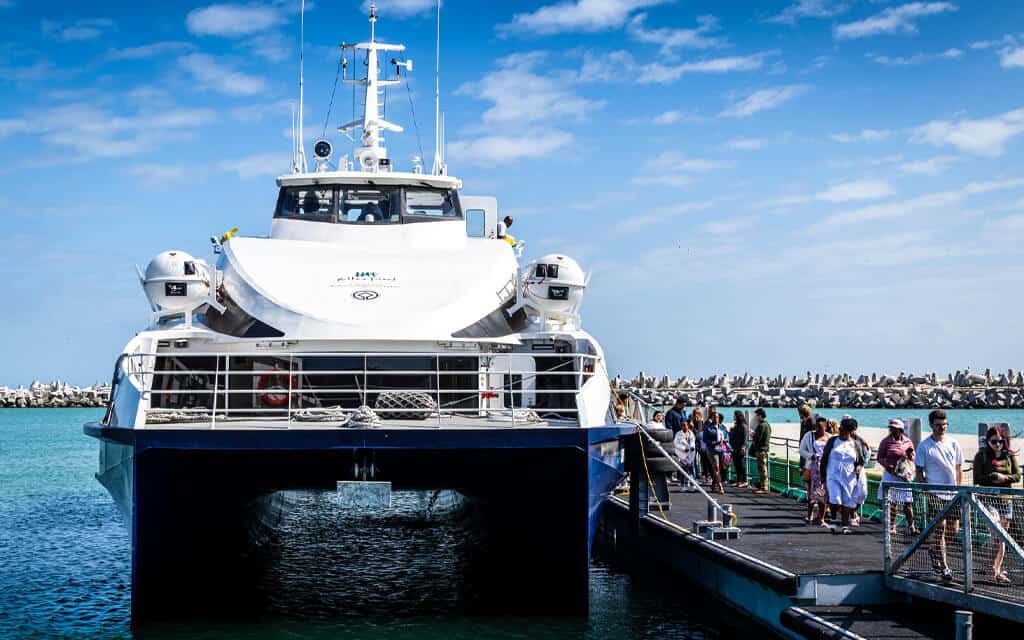 Wine tours and tastings in the nearby Winelands
Cape Town is a haven for wine lovers because of the lovely vineyards and wine estates that surround it.
Here are some must-visit wine regions:
1. Stellenbosch: Stellenbosch is one of the oldest wine regions in South Africa and is known for its scenic vineyards and historic Cape Dutch architecture.
Take a wine tour and indulge in tastings at some of the world-class wineries in the area.
2. Franschhoek: Known as the "Food and Wine Capital of South Africa," Franschhoek offers a unique blend of wine, gourmet cuisine, and breathtaking scenery.
The town is home to a number of award-winning restaurants and boutique wineries.
3. Constantia: Located just a short drive from Cape Town's city center, Constantia is the oldest wine-producing region in South Africa.
It is known for its cool-climate wines, particularly Sauvignon Blanc and Cabernet Sauvignon.
4. Paarl: Paarl is known for its scenic beauty, with rugged mountains and sprawling vineyards. The region produces a wide range of wines, from bold reds to crisp whites.
Don't miss the opportunity to explore wine farms and enjoy excellent wine-tasting tours in Cape Town.
Whether you prefer basking in the sun on the beautiful beaches of Cape Town or exploring the nearby Winelands, there are plenty of outdoor activities to enjoy in this vibrant city.
Indulge in the charm of the Cape Winelands with our private tour. Sip on exquisite wines and soak in the picturesque landscapes. Your private wine adventure begins now🍇🌄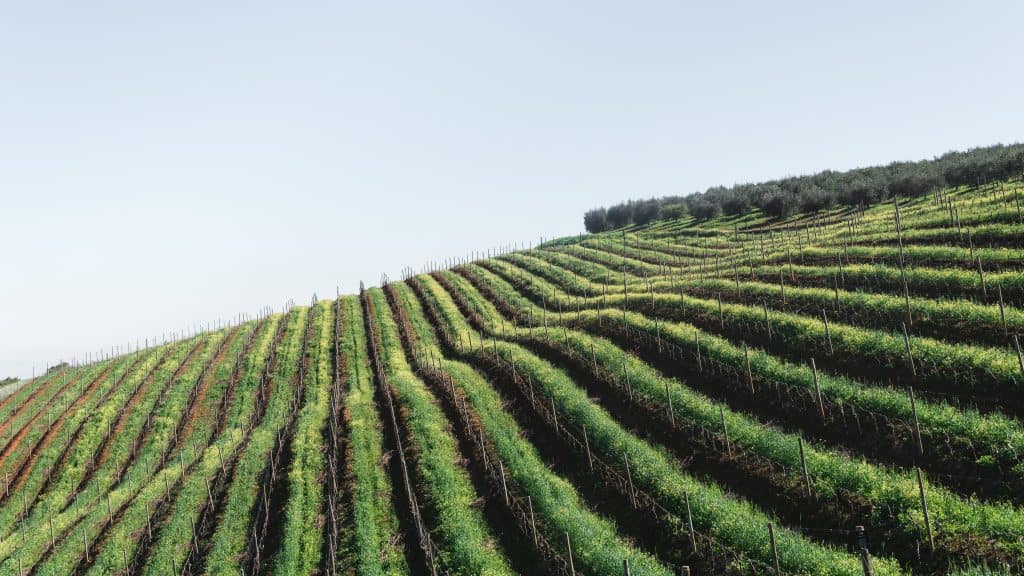 Safety Tips and Travel Advice for Cape Town
Avoid walking alone at night. It is advisable to avoid walking alone at night, particularly in unfamiliar or poorly lit areas. Instead, opt for a trusted mode of transportation or travel in groups.
Secure your accommodations: Choose reputable hotels or accommodations with good security measures. Lock your doors and windows when inside, and make use of the safes provided for passports, cash, and other valuables.
Take care of your personal belongings. Be mindful of your bags, wallets, and personal belongings in crowded places. Keep them close to you and out of reach of potential pickpockets.
Remember, these safety tips are not meant to discourage you from visiting Cape Town but rather to ensure that you have a safe and enjoyable experience during your trip.
By taking these precautions, you can relax and fully immerse yourself in the beauty and culture of this vibrant city. To find more information on safety tips when visiting Cape Town, Click here.
Cuisine and Dining in Cape Town
When traveling to Cape Town, exploring the local cuisine is a must. South African food is known for its diverse flavors and influences from various cultures, making it a food lover's paradise. Here are some things to know about the cuisine and dining scene in Cape Town:
Traditional South African dishes to try
1. Braai: A braai is a traditional South African BBQ where meat such as boerewors (sausage), steak, and kebabs are grilled over an open fire. It's a social gathering with friends and family, often accompanied by salads, pap (a maize meal), and chakalaka (a spicy relish).
2. Bobotie: Bobotie is a classic Cape Malay dish made with spiced minced meat, usually beef or lamb, topped with an egg-based custard. It's a flavorful and aromatic dish with influences from Indonesian and Malaysian cuisines.
3. Bunny Chow: Bunny Chow is a popular street food in Cape Town. It consists of a hollowed-out loaf of bread filled with spicy curry, usually made with chicken, lamb, or beans. It's a filling and delicious meal that originated in the Indian community in Durban.
4. Cape Malay Curry: Cape Malay cuisine is a fusion of Indonesian, Malaysian, and African flavors. Cape Malay curry is a fragrant and spicy dish made with a blend of spices, including turmeric, coriander, and cumin. It's often served with rice, roti, or bread.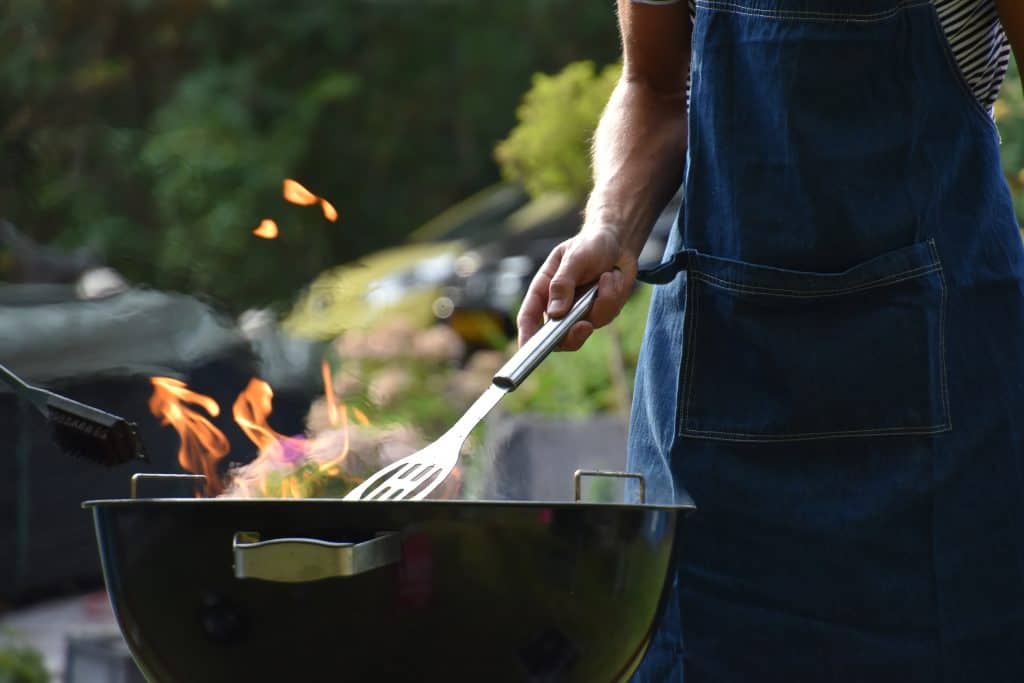 Local food markets and restaurants in Cape Town
Cape Town is home to a vibrant food scene, with numerous food markets and restaurants where you can sample a variety of cuisines.
Here are some popular food markets and restaurants to visit:
1. V&A Food Market: Located at the V&A Waterfront, this bustling food market offers a wide range of culinary delights, from local South African dishes to international cuisine.
2. Old Biscuit Mill: This trendy food and design market in Woodstock is a must-visit for food lovers. It features a variety of food stalls, artisanal shops, and restaurants, offering a mix of local and international flavors
3. Kloof Street House: Situated on the vibrant Kloof Street, this restaurant serves up modern European cuisine with a South African twist. The beautifully decorated interior and charming courtyard make it a perfect spot for a romantic dinner.
4. Gold Restaurant: Experience African cuisine and culture at Gold Restaurant. Enjoy a set menu of traditional South African dishes while taking part in live drumming and interactive performances.
Whether you're trying traditional South African dishes or exploring the vibrant food markets, Cape Town offers a culinary experience that will satisfy any palate.
Don't forget to indulge in the local flavors and immerse yourself in the rich food culture of this beautiful city.
Accommodation Options in Cape Town
When planning a trip to Cape Town, it's important to consider the various accommodation options available.
Whether you're looking for budget-friendly tours in Cape Town there are a range of choices to suit every traveler's needs.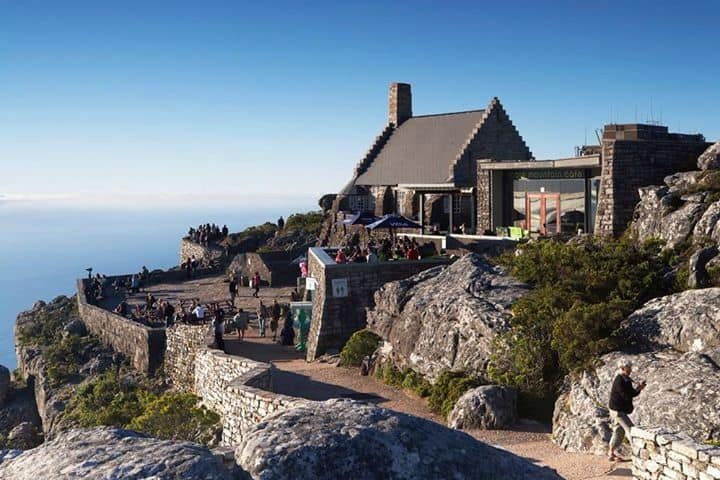 Hotels, guesthouses, and lodges in different areas
Cape Town offers a wide array of accommodations in different areas of the city.
Here are some popular choices:
1. City Center: If you want to be in the heart of the action, staying in the city center is a great option. You'll be close to popular attractions, restaurants, and nightlife.
2. Waterfront: The V&A Waterfront is a bustling area with a variety of hotels and guesthouses. It offers stunning views of the harbor and is known for its shopping and dining options.
3. Camps Bay: Located along the Atlantic Seaboard, Camps Bay is famous for its beautiful beach and trendy restaurants. It's a popular choice for luxury accommodations.
4. Constantia: If you prefer a more relaxed and suburban atmosphere, Constantia is a great option. It's known for its wine estates and lush greenery.
5. Sea Point: Sea Point is a vibrant neighborhood close to the ocean. It offers a range of accommodations, from boutique hotels to guesthouses.
Budget-friendly and luxury accommodation choices
Budget-friendly Options:
Hostels: Cape Town has a variety of hostels that offer affordable dormitory-style accommodations for budget travelers.
Guesthouses: Guesthouses are a popular choice for budget travelers as they offer affordable and comfortable accommodations.
Apartments: Renting an apartment can be a budget-friendly option, especially for longer stays. It allows you to have your own space and cook your meals.
Luxury Options:
Hotels: Cape Town is home to many luxury hotels that offer exquisite accommodations, world-class amenities, and stunning views.
Lodges: There are several luxury lodges in and around Cape Town that provide a unique and immersive experience in nature.
Boutique Hotels: Boutique hotels offer a more personalized and intimate experience, often with stylish and unique design elements.
It's important to book your accommodations in advance, especially during peak travel seasons, to ensure availability and secure the best rates.
Whether you're looking for budget-friendly options or luxury stays, Cape Town has something for everyone.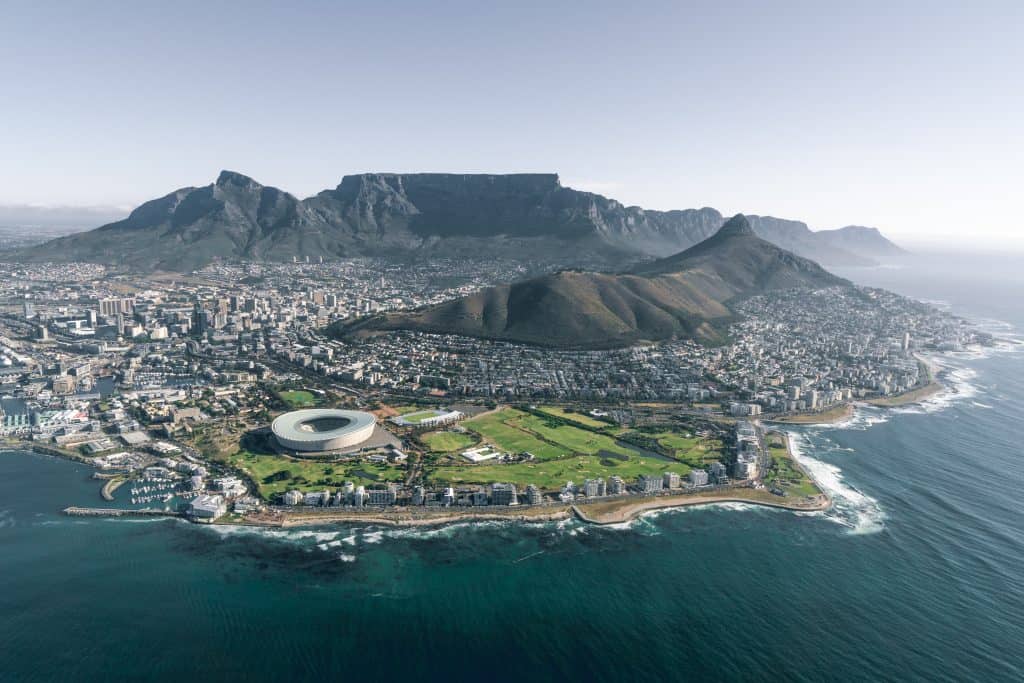 Conclusion
Essential things to pack and prepare for your trip
Before embarking on your trip to Cape Town, it's important to make sure you have everything you need to make your journey smooth and enjoyable.
Here are some essential things to pack and prepare for your luxurious Cape Town Tour:
1. Valid Passport: Ensure that your passport is valid for at least six months beyond your intended stay in Cape Town. It's also recommended to make copies of your passport in case of loss or theft.
2. Travel Insurance: It is highly recommended to have travel insurance that covers medical expenses, trip cancellations, and lost baggage. This will give you peace of mind in the event of any unforeseen events.
3. Weather-appropriate Clothing: Cape Town experiences a mild Mediterranean climate, but the weather can change quickly. Pack a combination of lightweight and warm clothing, as well as a waterproof jacket for any unexpected rain.
4. Sun Protection: The South African sun can be intense, so pack sunscreen with a high SPF, a hat, sunglasses, and protective clothing to shield yourself from harmful rays.
5. Adapters and Chargers: Cape Town uses a Type M electrical plug, so it's important to bring the appropriate adapters for your electronics. Don't forget to pack chargers for your devices as well.
6. Currency: The currency in South Africa is the South African Rand (ZAR). It's advisable to have some local currency on hand for smaller transactions. Credit cards are widely accepted, but it's always good to have cash as well.
7. Medications and Health Precautions: If you take any prescription medications, make sure to bring an adequate supply for the duration of your trip. It's also recommended to check with your doctor about any vaccinations or health precautions needed for travel to Cape Town.
8. Safety Considerations: While Cape Town is generally a safe city, it's always important to take precautions. Avoid walking alone at night, keep an eye on your belongings, and be aware of your surroundings.
By packing and preparing these essential items, you'll be well-equipped for a fantastic trip to Cape Town. Enjoy the beautiful landscapes, vibrant culture, and warm hospitality that this stunning city has to offer.
I hope this guide has provided you with valuable insights and tips for your upcoming trip to Cape Town.
Whether you're a first-time visitor or returning to this vibrant city, it's always helpful to know what to expect.
If you have any specific questions or would like to share your own experiences, feel free to leave a comment below. Happy travels to Cape Town!