#populartours #capetowntours #popularattractions #touristattractions #touristdestinations #sightseeing #privatetours #daytours #capepeninsulatour #winetours #sharkcagediving #guidedtours #citytours
Overview of the Table Mountain Aerial Cableway
The Table Mountain Aerial Cableway is one of the most popular tourist attractions in Cape Town, South Africa. It offers visitors a unique and breathtaking way to experience the natural beauty of Table Mountain. The cableway has been in operation since 1929 and has undergone several upgrades to ensure the safety and comfort of its passengers.
Experience the Natural Beauty of Table Mountain
Taking a ride on the Table Mountain Aerial Cableway is not only a convenient way to reach the summit of Table Mountain but also a thrilling adventure in itself. As the cable car ascends to the top, passengers are treated to panoramic views of Cape Town, the Atlantic Ocean, and the surrounding natural landscape. The ride offers a unique perspective of the iconic flat-topped mountain and allows visitors to appreciate its sheer size and beauty.
Once you reach the summit, you can explore the various walking trails, take in the stunning vistas, and even spot some of the local wildlife, including dassies (rock hyraxes) and Cape sugarbirds. The summit also offers a variety of amenities, including a restaurant and souvenir shop, where you can grab a bite to eat or pick up a memento of your visit.
Exploring Table Mountain and its breathtaking views is a must-do experience for anyone visiting Cape Town. The Table Mountain Aerial Cableway provides a convenient and unforgettable way to enjoy the natural beauty of this iconic landmark.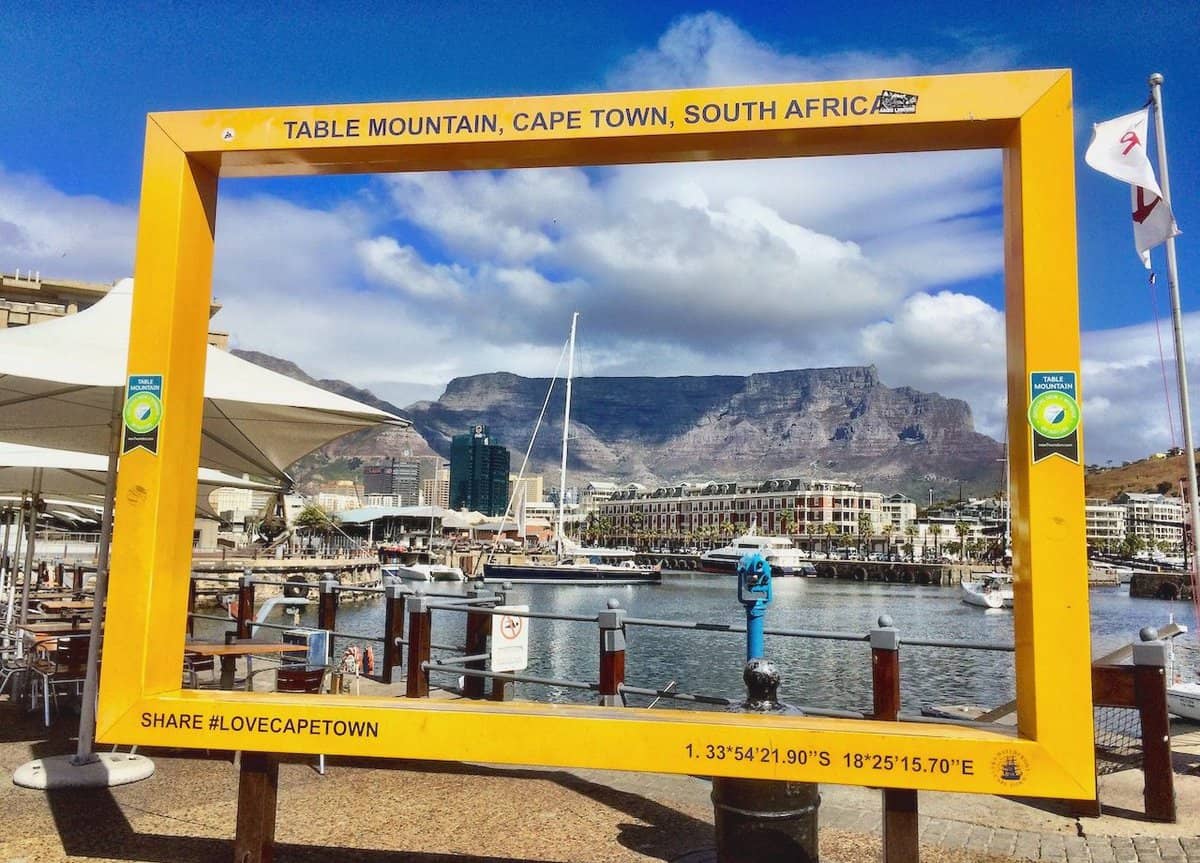 2. Cape Peninsula Tour
Explore the Stunning Cape Peninsula
The Cape Peninsula Tour is one of the most popular tours in Cape Town, offering visitors a chance to explore the breathtaking natural beauty of the region. This full-day tour takes you along the scenic coastal route of the Cape Peninsula, providing stunning views of the Atlantic Ocean and the rugged coastline.
During the tour, you will have the opportunity to visit iconic landmarks such as Cape Point, Boulders Beach, and the Cape of Good Hope. Along the way, you'll also have the chance to spot a variety of wildlife, including penguins, baboons, and antelope.
Highlights of the Cape Peninsula Tour
Cape Point: Visit the southernmost point of the Cape Peninsula, where the Atlantic and Indian Oceans meet. Take a hike up to the Cape Point lighthouse for panoramic views of the surrounding coastline.
Boulders Beach: Get up close and personal with African penguins at Boulders Beach. This protected area is home to a colony of these adorable creatures, and you can even swim alongside them in designated areas.
Cape of Good Hope: Discover the legendary Cape of Good Hope, a rocky headland that marks the southwestern tip of Africa. Take a stroll along the hiking trails and enjoy the spectacular views of the ocean.
Chapman's Peak Drive: Experience one of the most scenic drives in the world along Chapman's Peak Drive. This winding coastal road offers breathtaking views of the mountains and the ocean.
Hout Bay: Explore the charming fishing village of Hout Bay and take a boat trip to Seal Island to see the resident Cape fur seals.
The Cape Peninsula Tour is a must-do for any visitor to Cape Town, offering a combination of stunning natural scenery and unique wildlife encounters. Don't forget your camera to capture the unforgettable moments along the way.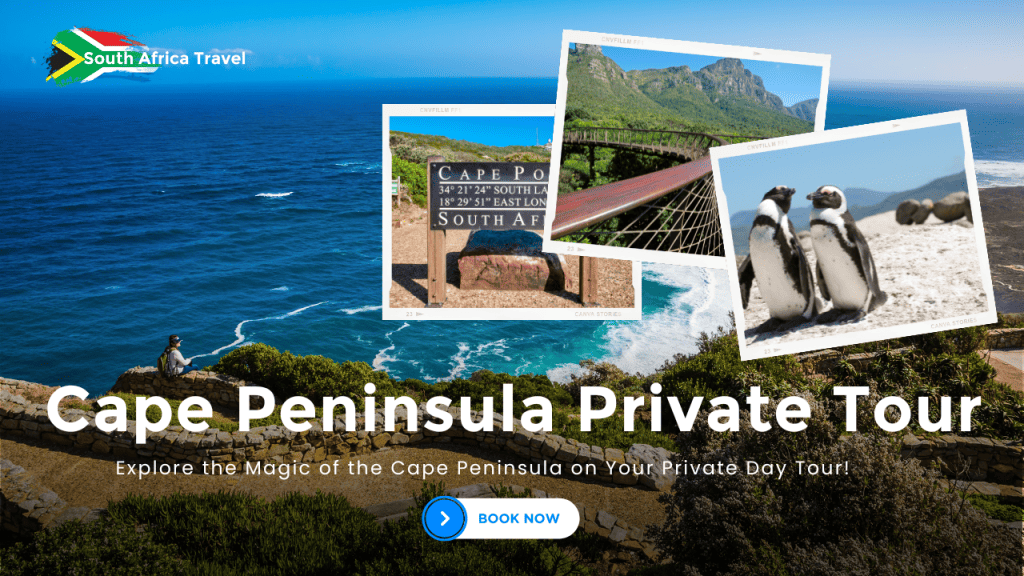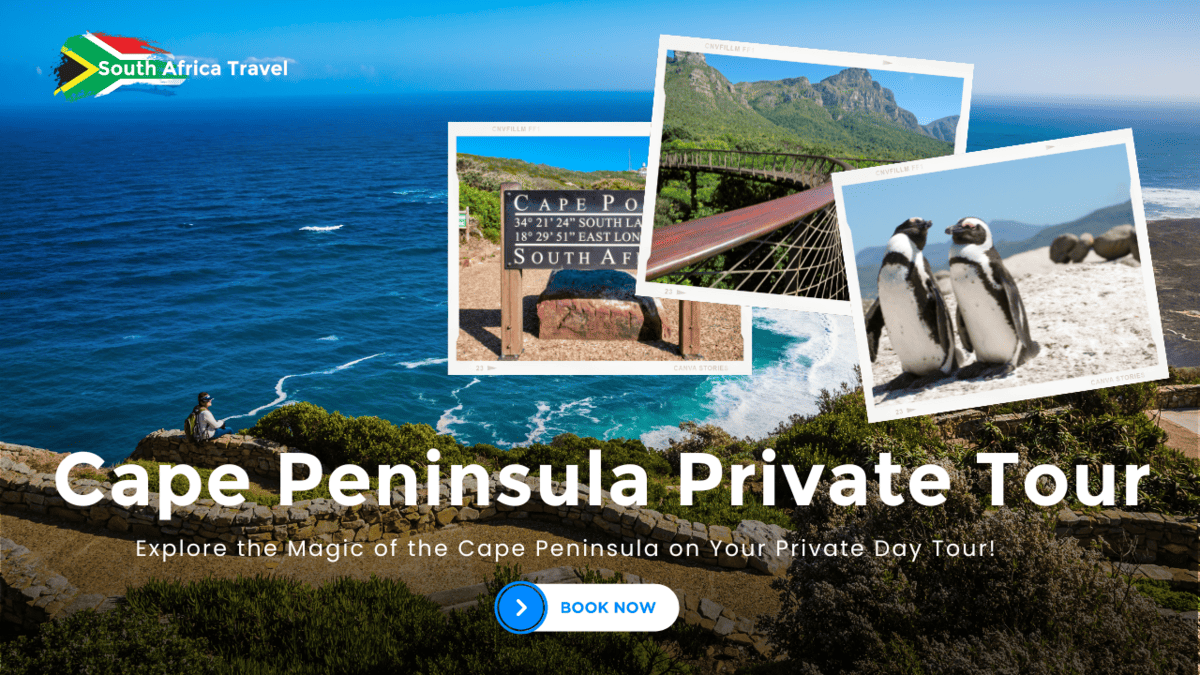 3. Robben Island Tour
Discover the History of Robben Island
A visit to Cape Town would not be complete without taking a tour of Robben Island, a UNESCO World Heritage Site and a significant historical landmark. This island served as a maximum-security prison during the apartheid era, where political prisoners, including Nelson Mandela, were held captive. A guided tour of Robben Island offers visitors a chance to delve into South Africa's history and gain a deeper understanding of the struggle against apartheid.
Visit the Nelson Mandela Prison Cell
One of the highlights of the Robben Island tour is a visit to Nelson Mandela's prison cell. This small, bare room is where Mandela spent 18 years of his 27-year imprisonment. Visitors can step inside and see firsthand the conditions in which Mandela and other political prisoners lived. It is a powerful and humbling experience that allows visitors to reflect on the sacrifices made in the fight against injustice and the triumph of the human spirit.
Visiting Robben Island is a poignant and educational experience that provides a unique insight into South Africa's history. It is a must-see attraction for anyone interested in learning about the country's struggle for freedom and equality. Ready for a private tour of Robben Island? Click here to make it happen and create lasting memories! Your journey starts now.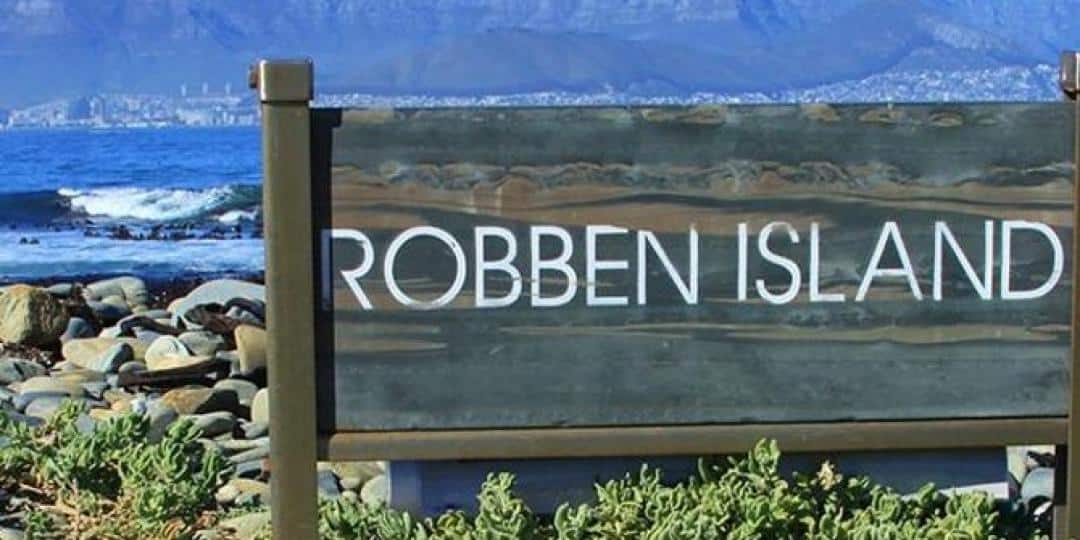 4. Cape Winelands Tour
Indulge in Wine Tasting at the Cape Winelands
For wine enthusiasts and those looking to experience the beauty of South Africa's wine regions, a Cape Winelands Tour is a must-do. Situated just outside of Cape Town, the Cape Winelands offer breathtaking landscapes and world-class wineries. Here's why you should consider this tour:
1. Wine Tasting: The Cape Winelands are renowned for their exceptional wines. Take the opportunity to visit local wineries and indulge in wine tastings to discover the diverse flavors and aromas of South African wines.
2. Scenic Beauty: The Cape Winelands are characterized by rolling vineyards, stunning mountains, and picturesque valleys. The landscape alone is worth the visit, providing a picturesque backdrop for your wine tasting experience.
Visit Popular Wineries in the Stellenbosch and Franschhoek regions
When exploring the Cape Winelands, two regions stand out for their wine production and scenic beauty: Stellenbosch and Franschhoek.
Stellenbosch: Known as the heart of the South African wine industry, Stellenbosch is home to numerous award-winning wineries. The region is famous for its Cabernet Sauvignon, Merlot, and Pinotage wines. Some popular wineries to visit in Stellenbosch include:
Jordan Winery: Set against the Stellenbosch Mountains, Jordan Winery offers stunning views and a range of exceptional wines, including Chardonnay and Shiraz.
Kanonskop Winery: Known for its outstanding red wines, particularly its Cabernet Sauvignon and Pinotage, Kanonskop Winery has a rich history and offers a relaxed and welcoming atmosphere.
Delaire Graff Estate: Combining wine, art, and stunning views, Delaire Graff Estate is a must-visit. Enjoy wine tastings and indulge in gourmet cuisine while admiring the estate's stunning gardens and contemporary art collection.
Franschhoek: Franschhoek is a lovely town in South Africa. It is known as the food and wine capital of the country. Apart from its exceptional wine offerings, Franschhoek is known for its gourmet cuisine and fine dining experiences. Some popular wineries to visit in Franschhoek include:
Eikehof Wine Estate: Nestled in the Franschhoek Valley, Eikehof Wine Estate offers wine tastings in a relaxed and scenic setting. Sample their Sauvignon Blanc, Chardonnay, and Merlot.
La Motte Wine Estate: Known for its award-winning wines, La Motte Wine Estate is a beautiful estate that offers wine tastings, cellar tours, and an on-site museum showcasing South African art.
Grande Provence Heritage Wine Estate: This historic estate features a blend of classic and contemporary, with wine tastings, a restaurant, and an art gallery showcasing local and international artists.
A full day Private Cape Winelands Tour is the perfect way to explore the beauty of the region and indulge in some of South Africa's finest wines. So grab a glass, savor the flavors, and immerse yourself in the enchanting world of South African winemaking.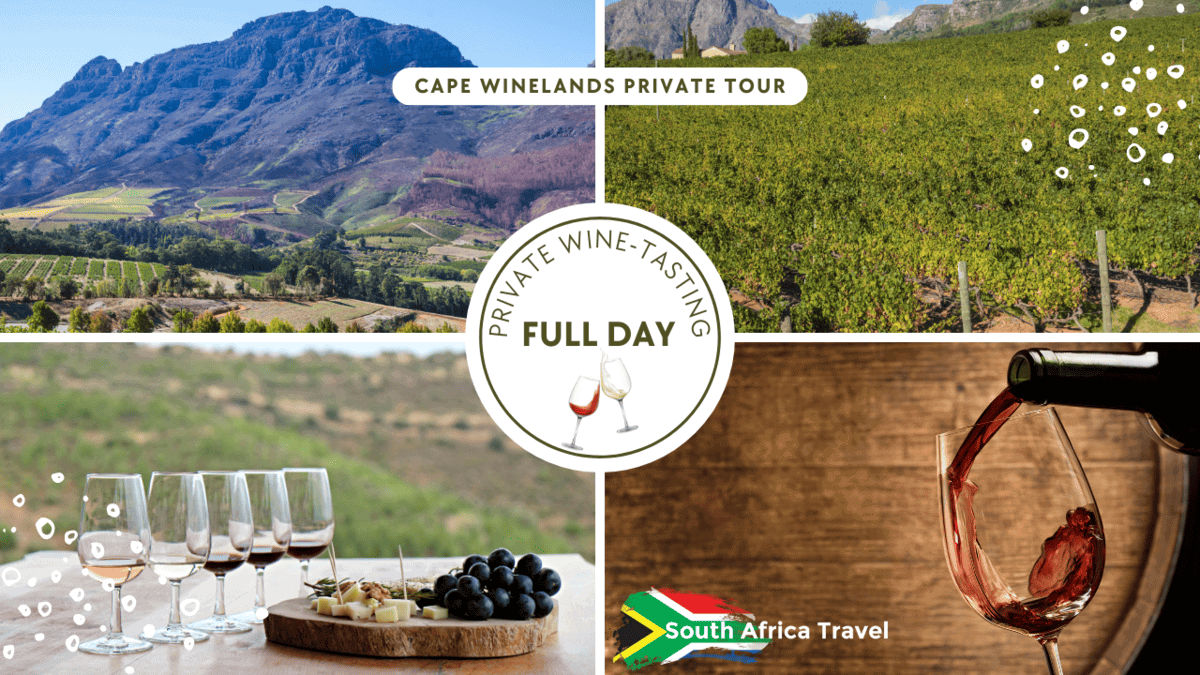 5. Cape Point Tour
Experience the breath-taking Cape Point Nature Reserve
Embark on a Cape Point Tour and experience the natural beauty of Cape Town's most iconic landmarks. Here are some highlights of this popular tour:
Cape Point Nature Reserve: Explore the stunning Cape Point Nature Reserve, located at the tip of the Cape Peninsula. This reserve is home to a variety of flora and fauna, as well as breathtaking cliffs and a rugged coastline. Don't miss the opportunity to take a photo with the famous Cape Point Lighthouse, which offers panoramic views of the surrounding area.
Funicular Ride: Take a funicular ride to the top of Cape Point, where you can enjoy even more spectacular views. The funicular is a popular way to reach the summit and is suitable for all ages and fitness levels.
Boulders Beach: Stop by Boulders Beach, known for its resident African penguin colony. Watch these adorable creatures waddle along the sandy shores and swim in the turquoise waters.
Take a Scenic Drive Along Chapman's Peak
One of the highlights of the Cape Point Tour is the scenic drive along Chapman's Peak. This breathtaking coastal road offers magnificent views of the Atlantic Ocean and towering cliffs. Be sure to have your camera ready to capture the stunning landscapes and stop at designated viewpoints along the way.
The Cape Point Tour is a must-do for nature lovers and offers a perfect blend of natural wonders and scenic beauty. Don't miss the chance to explore these iconic attractions and create lasting memories in Cape Town.
Curious about more exciting tours in Cape Town? Just follow this link to discover all the popular options! Your next adventure awaits; happy exploring!
6. Township Tour
Learn About Cape Town's Vibrant towns.
A Township Tour in Cape Town is a unique and eye-opening experience that allows visitors to learn about the vibrant culture and history of the city's townships. These tours provide insights into the daily lives and challenges faced by residents while also showcasing the resilience and spirit of the community. Here are some key features of a Township Tour:
1. Local Guides: Knowledgeable local guides who grew up in the townships lead the tours and offer firsthand accounts and personal perspectives.
2. Historical Context: Visitors will gain a deeper understanding of the history of the townships, including their establishment during the era of apartheid and the ongoing process of economic and social transformation.
3. Cultural Interactions: Township Tours often include opportunities to interact with locals, visit community centers, and experience traditional music, dance, and cuisine.
4. Community Projects: Many tours include visits to community projects and initiatives aimed at uplifting and empowering residents, providing valuable insights into ongoing efforts to improve lives in the townships.
5. Authentic Experiences: These tours offer an authentic and immersive experience, allowing visitors to see beyond the typical tourist attractions and gain a deeper appreciation for the diversity and resilience of Cape Town's communities.
A Township Tour is not only an opportunity to learn about and engage with the local community but also a chance to support sustainable tourism practices that benefit the townships. It is important to choose a tour operator that is committed to responsible tourism and giving back to the communities visited.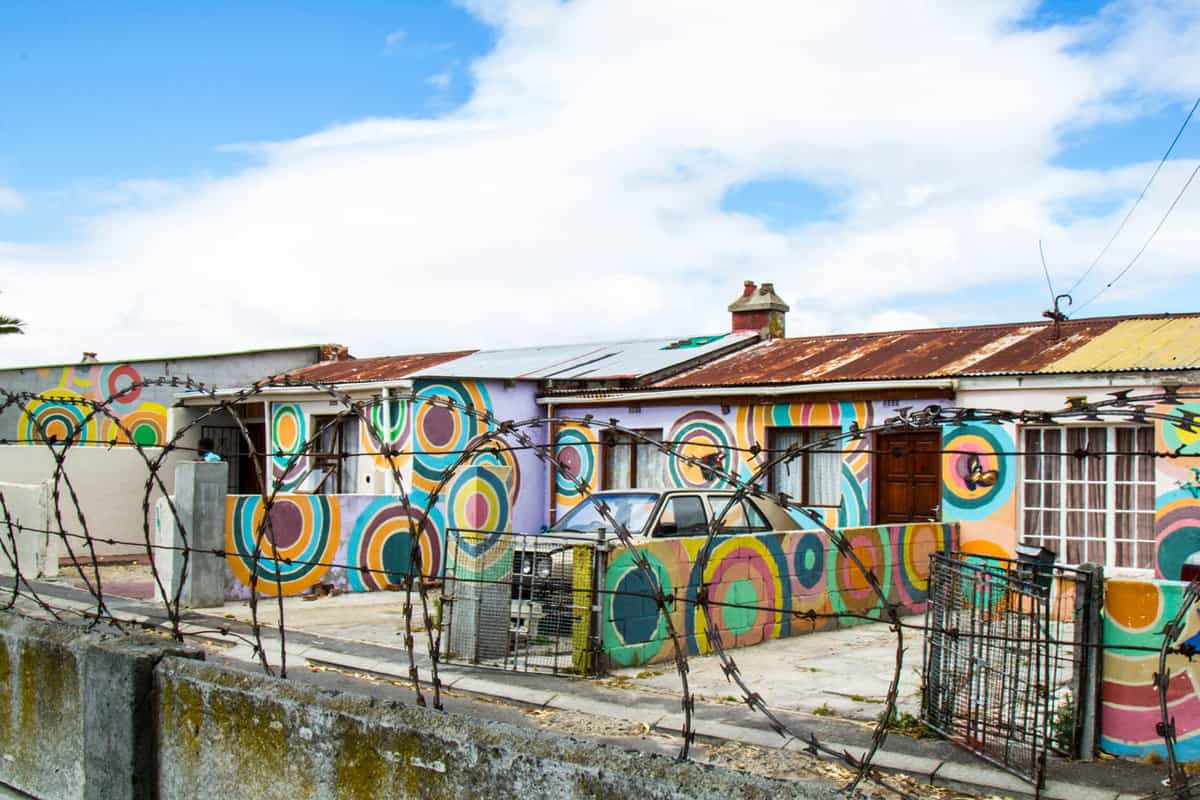 7. Kirstenbosch Botanical Gardens
Explore the Beautiful Kirstenbosch Botanical Gardens
If you're a nature lover, a visit to the Kirstenbosch Botanical Gardens in Cape Town is a must. Situated at the eastern foot of Table Mountain. This world-renowned garden showcases the diverse flora of the Cape and is known for its breathtaking beauty. Whether you want to take a leisurely stroll, picnic with loved ones, or simply unwind amidst the tranquility of nature. Kirstenbosch has something for everyone.
Highlights of the Gardens and Plant Species
The Kirstenbosch Botanical Gardens offer a wide array of highlights and plant species to discover:
Fynbos: Is one of the richest floral kingdoms in the world. Kirstenbosch is home to a wide variety of fynbos, a unique type of shrubland. Explore the different species and marvel at their intricate beauty.
The Centenary Tree Canopy Walkway: is also known as the Boomslang. This elevated walkway takes you through the treetops, offering stunning views of the gardens and surrounding landscapes.
Silhouette Garden: This garden showcases plants with interesting shapes and silhouettes, providing a unique visual experience.
Conservatory: Step into the glass-covered conservatory and discover a world of delicate and exotic plants from various regions.
Summer Concerts: During the summer months. Kirstenbosch hosts a series of outdoor concerts where visitors can enjoy live music in the magical surroundings of the gardens.
Art and Sculptures: Throughout the gardens, you'll encounter various art installations and sculptures that add to the aesthetic appeal of Kirstenbosch.
Immerse yourself in the beauty of nature and explore the Kirstenbosch Botanical Gardens, a true gem of Cape Town.
8. Shark Cage Diving Tour
If you're looking for an adrenaline-pumping adventure, a Shark Cage Diving Tour in Cape Town is an experience you won't want to miss. Get ready to dive into the thrilling world of sharks and come face-to-face with the majestic Great White Sharks in their natural habitat.
Dive into the Thrilling World of Sharks
Shark cage diving allows you to get up close and personal with these incredible creatures. Providing a unique opportunity to observe and appreciate their beauty and power. It's an activity that's sure to get your heart racing and create lasting memories.
Witness Great White Sharks up close
During the tour, you'll be able to witness the awe-inspiring sight of Great White Sharks in their natural environment. You'll have the chance to see these magnificent creatures swim gracefully through the water, displaying their impressive size and strength.
Safety is a top priority on these tours, and you'll be provided with all the necessary equipment and guidance from experienced professionals. The tour operators ensure that the interactions with the sharks are conducted in a responsible and respectful manner, prioritizing the well-being of both the sharks and the participants.
Embarking on a shark cage diving tour is not only an adrenaline rush, but it's also an opportunity to learn more about these fascinating creatures and the important role they play in the marine ecosystem. It's a thrilling adventure that combines education and excitement, making it a popular choice for tourists visiting Cape Town.
So, if you're ready for an adventure like no other. Don't miss out on the unforgettable experience of a shark cage diving tour in Cape Town. Get ready to dive into the thrilling world of sharks and witness the beauty and power of the Great White Sharks up close.
9. Cape Town City Tour
Discover the Historical and Cultural Gems of Cape Town
A Cape Town City Tour is the perfect way to explore the historical and cultural gems of this vibrant city. From the iconic Table Mountain to the colorful Bo-Kaap neighborhood, there are plenty of highlights to discover. Here are some key features of this popular tour:
Table Mountain: Take a cable car ride up Table Mountain and enjoy panoramic views of Cape Town and its surrounding areas. The mountain is not only a natural landmark but also home to diverse flora and fauna.
Bo-Kaap: Explore the vibrant streets of the Bo-Kaap neighborhood, known for its colorful houses and rich Cape Malay heritage. Learn about the history of the area and sample delicious Cape Malay cuisine.
Company's Gardens: Visit the beautiful Company's Gardens, a peaceful oasis in the heart of the city. The gardens date back to the 17th century and are home to stunning botanical displays and historic landmarks.
Cape Town City Hall: Admire the architecture of the Cape Town City Hall, a prominent building in the city center. The hall is notable for being the location of Nelson Mandela's first speech after his release from prison.
The Castle of Good Hope: Discover the history of Cape Town at The Castle of Good Hope. South Africa's oldest surviving colonial building. Explore the museum and take a guided tour to learn about the castle's role in Cape Town's past.
V&A Waterfront: Spend time at the V&A Waterfront, a bustling shopping and entertainment district with a stunning waterfront setting. Enjoy waterfront dining, browse the shops, and soak up the lively atmosphere.
A Cape Town City Tour offers a diverse range of attractions and experiences. Giving visitors a taste of the city's rich history, culture, and natural beauty. It's a must-do for anyone visiting Cape Town.
It's time to seize the opportunity and embark on an adventure that will truly leave you breathless. Don't let this chance slip away! Book your Private City Tour in Cape Town now and create memories that will last a lifetime.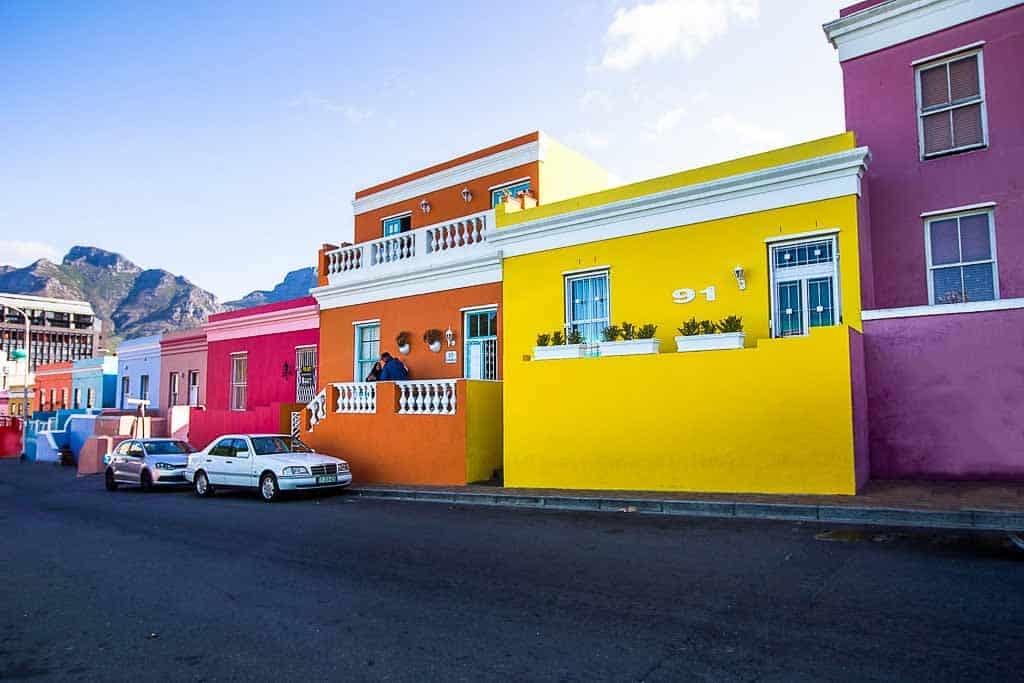 10. Township Food Tour
Indulge in Local Cuisine on a Township Food Tour
If you're a food lover looking to explore the diverse culinary scene of Cape Town, a township food tour is a must-do experience. Cape Town's townships are vibrant and bustling areas where you can find a wide range of delicious local dishes that are deeply rooted in African cuisine. Embark on a township food tour and taste your way through the flavors of Cape Town's vibrant communities.
Taste Traditional African Dishes and Delicacies
During a township food tour, you'll have the opportunity to taste traditional African dishes and delicacies that are often prepared with age-old recipes and techniques. From fragrant curries to hearty stews,
Here are some of the dishes you can expect to try:
Bunny Chow: A delightful South African street food, Bunny Chow is a hollowed-out loaf of bread filled with curry. Usually made with chicken or mutton.
Bobotie: This is a classic South African dish made with spiced minced meat, mixed with raisins and onions, and topped with an egg-based custard.
Samoosas: These deep-fried pastries are filled with various savory fillings such as spiced meat, vegetables, or cheese.
Pap and Chakalaka: A staple dish in many South African households. Pap is a cornmeal porridge served with Chakalaka, a spicy and flavorful relish.
These are just a few examples of the mouthwatering dishes you'll encounter on a township food tour. Not only will you get to satisfy your taste buds, but you'll also gain insight into the rich cultural heritage and history of these vibrant communities.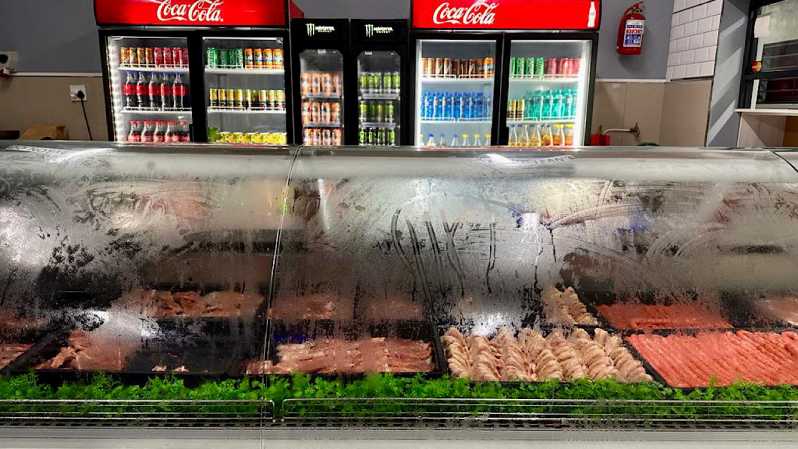 11. Conclusion
In conclusion, Cape Town offers a variety of popular tours that allow visitors to explore the city's rich history, diverse culture, and stunning landscapes. Whether you're interested in wildlife, wine tasting, or historical landmarks, there is a tour for everyone in Cape Town. Here are some planning tips and things to remember when booking a tour:
Planning Tips and Things to Remember
Research and choose a tour that aligns with your interests and preferences. Consider the duration, itinerary, and included activities.
Book in advance, especially during peak seasons, to secure your spot on the tour.
Check the weather forecast and pack appropriate clothing and accessories. Cape Town can have unpredictable weather, so it's important to be prepared for different conditions.
Bring a camera to capture the breathtaking views and memorable moments during the tour.
Follow any safety instructions given by the tour guide and respect any rules or guidelines at the tour sites.
Be open to learning and experiencing new things. Cape Town has a rich history and cultural diversity, so embrace the opportunity to immerse yourself in the local culture.
By considering these planning tips and being open to new experiences. You can make the most of your Cape Town tour and create lasting memories.