Welcome to Your Luxury Journey: Private Chauffeur Services in Cape Town.
Welcome to SouthAfricaTravel.org, We're here to make your Cape Town adventure unforgettable. Imagine luxury, comfort, and cherished memories—that's what our exceptional private chauffeur services in Cape Town are all about. Let's create something amazing together! 🚗✨
Luxury Chauffeur Driven Vehicles: Making Every Journey Special
Travel through Cape Town's captivating streets in a sophisticated, high-end vehicle. At SouthAfricaTravel.org, we take luxury seriously. Our fleet of meticulously maintained luxury chauffeur-driven vehicles in Cape Town promises more than just transportation; it's an experience that adds a touch of elegance to your journey.
Our Luxury Chauffeur Fleet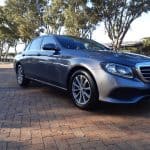 Meet Our Luxury Chauffeur Drivers: Your Partners in Excellence
Our luxury chauffeur drivers are not just experts behind the wheel; they're your companions in creating unforgettable experiences. With their professionalism and dedication, your comfort is our priority. From the moment you step into one of our luxurious vehicles, you're in the hands of seasoned professionals who ensure your ride is not just smooth but a highlight of your trip.
Exploring Cape Town Your Way: Our Chauffeur Services
At SouthAfricaTravel.org, we offer an array of chauffeur services tailored to your needs.
From the moment you touch down at Cape Town International Airport (CPT) to your city explorations, we're here to cater to your every need:
Airport Transfers with Elegance: Say goodbye to airport stress. Our chauffeur service to or from CPT ensures a smooth and stylish transition to your destination.
Point-to-Point Ease: Need to get somewhere? Our point-to-point chauffeur service offers a comfortable ride, giving you time to relax or catch up on work.
Full Day Adventures: Make the most of your day with our Full Day Private Chauffeur option. Explore Cape Town's wonders without a care in the world.
Group Excursions Made Easy: Traveling with Friends or Colleagues? Our private group chauffeur-driven shuttles provide a luxurious shared experience.
Elevate Your Business Travel: Ready to Make an Impression? Our Corporate Chauffeur Services bring business-class excellence to your travels. From meetings and conferences to team-building events, we've got every detail covered.
Personalized Cape Town Tours: Uncover the hidden gems of Cape Town with our Private Tours. Craft your own journey with a customized Chauffeured Itinerary.
Reliable Cape Town Chauffeur: Your Travel Companion
Your time is valuable, and reliability matters. SouthAfricaTravel.org takes pride in being your reliable Cape Town chauffeur. We're committed to ensuring every leg of your journey is smooth, stress-free, and enjoyable.
Get ready for an adventure like no other with our luxurious chauffeur services in Cape Town. We're all about combining style, professionalism, and affordability to create an unforgettable experience. Go ahead, choose SouthAfricaTravel.org, and let's embark on a Cape Town journey worth sharing. Book your ride today and let the exploration begin! 🚗✨
Private Chauffeur Services in Cape Town: (FAQs)
What are Private Chauffeur Services in Cape Town all about?
Our Private Chauffeur Services are your ticket to stress-free and stylish transportation in the beautiful city of Cape Town. With your own personal chauffeur, you'll get to explore the city's gems while leaving the driving to the experts.
How does the service work?
It's simple! Our skilled chauffeur will pick you up at your desired location, and you'll have the luxury of a comfortable ride to your chosen destinations. Whether it's sightseeing, shopping, or dining, you'll have a private driver at your service.
Can I customize my itinerary for the day?
Absolutely! This service is all about catering to your plans. You can create a custom itinerary, letting us know the places you want to visit, and our chauffeur will make sure you get there comfortably and on time.
How do I book the Private Chauffeur Service?
Booking is a breeze! Just complete the form above and follow the user-friendly steps. And if you've got questions or need assistance, our friendly customer support team is just a message away.
What's the maximum group size for this service?
Our Private Chauffeur Service is designed for your comfort, so it's usually ideal for individuals, couples, or small groups of 1–60 people. This ensures a personalized and enjoyable experience.
Is the service available for airport transfers?
You bet! We offer convenient airport transfer options as part of our Private Chauffeur Services. Our chauffeur will be there to greet you at the airport and make sure your journey starts smoothly.
Can I hire the chauffeur for a full day?
Absolutely! Whether you're planning a full day of exploration or just need a chauffeur for a few hours, our service is flexible. You can choose the duration that suits your needs.
Is the service available year-round?
Yes, indeed! Our Private Chauffeur Services are available throughout the year, making it easy for you to explore Cape Town whenever it suits your travel plans.
Do I need to pay for the chauffeur's meals?
While the chauffeur's meals aren't included in the service, we kindly ask that you provide a meal for them during a full-day service for their comfort. It's a small gesture to ensure a happy driver!
Can I request a specific type of vehicle?
Of course! We have a range of comfortable vehicles to choose from. Whether you prefer a sedan, SUV, or luxury car, just let us know your preference, and we'll make it happen.