capetown #capetowntravel #capetowntour #budgetfriendlytravel #budgetfriendlytips #affordableadventures #travelsavings
Cape Town, known for its breathtaking landscapes and vibrant culture, has a reputation for being an expensive destination. However, don't let that deter you from experiencing all that this incredible city has to offer.
With some savvy planning and budget-friendly ideas, you can explore Cape Town without breaking the bank. From affordable accommodations to must-visit attractions, this blog post will guide you on how to make the most of your time in Cape Town while staying within your budget.
1. Introduction to Cape Town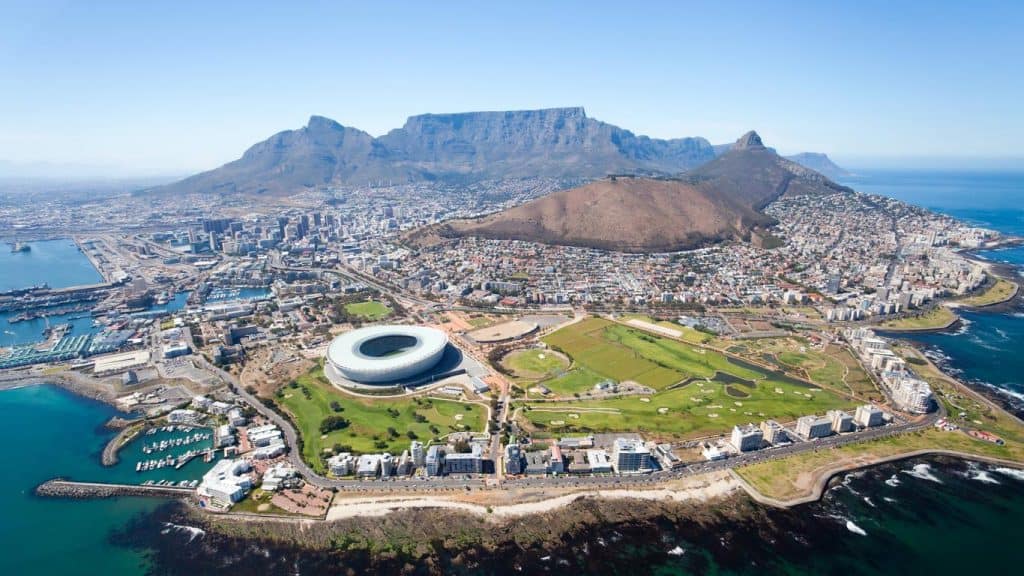 Cape Town, a dreamy city dubbed the "Mother City" of South Africa, is renowned as one of the world's most beautiful cities. Despite being a premium destination, Cape Town has its fair share of budget-friendly options that make it an excellent choice for travelers seeking adventure without breaking the bank.
Overview of Cape Town as a Travel Destination
Spectacularly set at the tip of the African continent, Cape Town is a vibrant and picturesque city. From the iconic Table Mountain to the stunning beaches, it's no wonder Cape Town is among the top travel destinations in the world. Its teeming streets are a tapestry of different cultures, cuisines, and creatives that make Cape Town a city unlike any other.
An enchanting attraction in Cape Town is Robben Island, where the late, great Nelson Mandela was imprisoned. For those with a love for both history and nature, this city will undoubtedly provide a fulfilling experience.
Why Cape Town is a great choice for budget travelers
Contrary to the popular belief that travel to Cape Town can be expensive, this city possesses an array of low-cost yet thrilling options for the adept budget traveler.
Inexpensive meals: Cape Town offers a wide range of affordable eateries with dishes reflective of the city's rich culinary culture.
Cheap public transportation: the city's reliable public bus system, MyCiTi, provides a cost-effective way to explore.
Free attractions: there are numerous free attractions like the Sea Point Promenade and the Company's Garden.
With a little planning and these money-saving tips, Cape Town can be an affordable yet extraordinary vacation filled with rich experiences and amazing sights.
2. Affordable Accommodation Options in Cape Town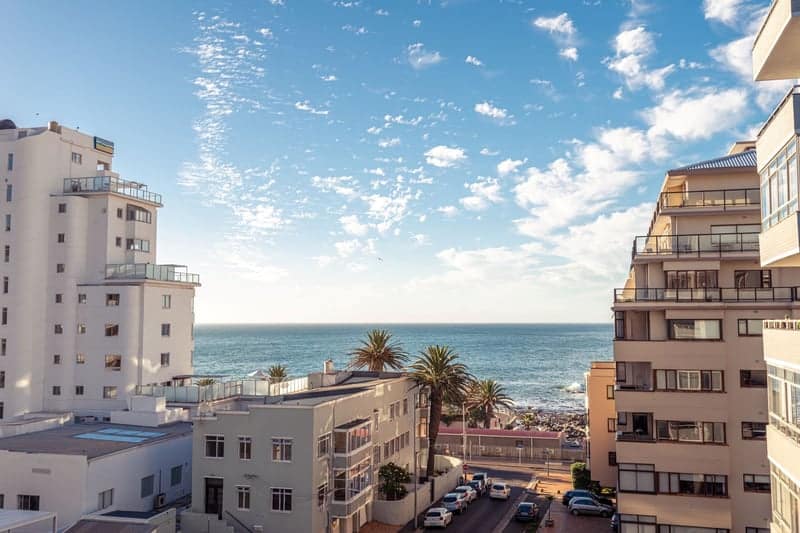 Taking a trip to Cape Town doesn't require breaking the bank. There are plentiful, affordable accommodations around the city that provide excellent services and comfortable lodging without the high prices. From budget-friendly hotels to cozy hostels, you'll find a myriad of options to suit your needs.
Budget-friendly hotels and hostels in Cape Town
Never@Home Cape Town Green Point: The Never@Home is a popular hostel with budget travelers thanks to its friendly atmosphere, modern amenities, and strategic location near the city center. Prices start as low as $20 per night in a shared room.
The Backpack Cape Town: Named one of the best hostels worldwide, The Backpack Cape Town offers quite an experience for travelers on a budget. It provides secure, clean accommodations, a swimming pool, a bar, and even contributes to social projects in the local community. Prices start at around $25 per night.
Hotel On St. Georges: For those preferring budget hotels, consider Hotel On St. Georges. Located in the city center, this spot offers beautiful city and Table Mountain views. Room rates begin at approximately $60 per night.
Tips for finding affordable accommodation in Cape Town
Book in advance: With Cape Town being a popular tourist destination, prices for accommodations can quickly climb up as capacities fill. Therefore, booking well in advance can help secure low rates.
Consider off-peak seasons: Traveling during Cape Town's winter or spring (May–September) can significantly reduce accommodation costs, as these periods see less tourist influx.
Stay outside the city center: Hotels and hostels in the city periphery or residential areas tend to be more affordable.
There you have it: affordable accommodation options in Cape Town aren't too hard to find. With a bit of planning and research, you can definitely find a place that fits your budget without sacrificing comfort and convenience.
3. Budget-Friendly Activities in Cape Town
Traveling to Cape Town on a budget does not mean one has to miss out on the excitement and pristine beauty the city has to offer. With meticulous planning and a little bit of research, one can participate in a range of economical activities that guarantee a memorable experience.
Free and low-cost attractions in Cape Town
The Company's Garden: This historic park and heritage site is a haven for relaxation and tranquility and a perfect place to spend an afternoon. From the beautiful landscape and diverse plantations to the rich history embedded in the park, you can enjoy it all for free!
The Castle of Good Hope: This is the oldest existing colonial building in South Africa, and one can explore this remarkable monument to history for a low entry fee.
Art Galleries: Cape Town boasts a vibrant art scene with numerous galleries, such as the Zeitz MOCAA and the WorldArt gallery. Many of these galleries offer free entry or charge a small fee.
Affordable outdoor activities and tours in Cape Town
Hiking on Table Mountain: Hiking up Table Mountain is not only a fantastic workout but also provides breathtaking panoramic views of the city. Best of all, it's a budget-friendly activity.
Beach Days: Cape Town is known for its stunning beaches, like Clifton and Camps Bay. Grab your beach towel and sunscreen and enjoy a day under the sun at no cost at all!
City Sightseeing Bus Tours: For under $20, one can take a hop-on, hop-off tour of Cape Town, visiting the city's top attractions, making it a cost-effective way to explore the city.
Whether you're a history buff, an outdoor enthusiast, or an art lover, Cape Town has something budget-friendly for everyone!
4. Eating on a Budget in Cape Town
While Cape Town is known for high-end dining options with stunning views, travelers on a budget don't need to worry. The Mother City is packed with affordable dining options that don't skimp on taste or ambience. There's no need to break the bank to enjoy some scrumptious and authentic Cape Town meals.
Affordable dining options in Cape Town
The Eastern Food Bazaar: Located in Cape Town's city center, The Eastern Food Bazaar offers a wide variety of delicious dishes from India, Turkey, China, and beyond, all at wallet-friendly prices.
The Hungry Herbivore: For travelers who are vegan or just cutting down on meat, The Hungry Herbivore offers affordable and delicious plant-based meals.
Charly's Bakery: Sweet tooths can satisfy their cravings at Charly's Bakery, where delicious cupcakes, pastries, and cakes are available at reasonable prices.
Tips for saving money on food while traveling in Cape Town
Eat Like A Local: Visit local markets like the Neighbourgoods Market on weekends, where you'll find a variety of affordable food stalls offering delicious fresh food.
Self-Catering: Consider booking a self-catering accommodation. Buy your own groceries from local supermarkets and cook your own meals.
Avoid Tourist Traps: Generally, the restaurants in the city center and tourist areas can be more expensive. Instead, opt for out-of-the-way neighborhoods for a more affordable and authentic dining experience.
Limited Dining Out: To save money, consider eating out only once a day and making the other meals yourself.
All in all, it's absolutely possible to eat well and save money in Cape Town with a little research and flexibility.
5. Transportation for Budget Travelers in Cape Town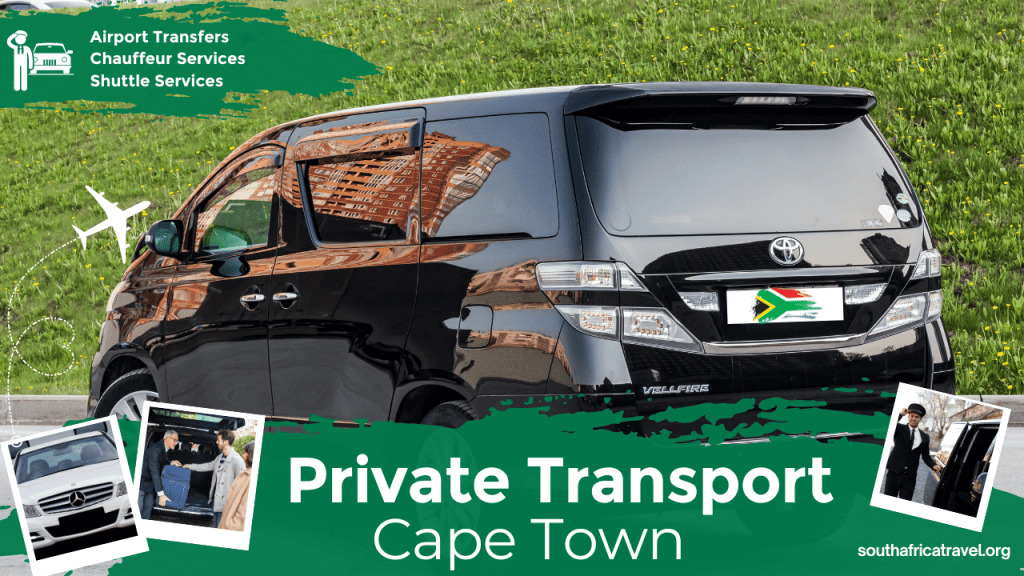 Navigating Cape Town on a budget is simple thanks to a variety of affordable private transportation options. Whether you're exploring the city center or adventuring to the countryside, these budget-friendly travel ideas will surely get you on your way.
Affordable Transportation Options in Cape Town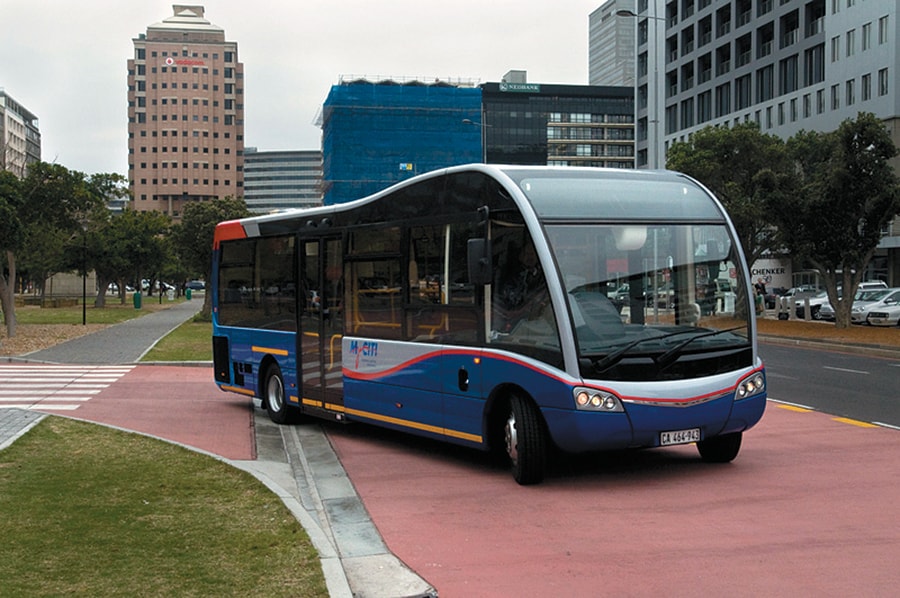 MyCiTi Bus: Cape Town's integrated rapid transit bus system conveniently links the entire city, including travel from the airport. It is an efficient and affordable way to travel. The buses are clean and safe, with regular routes throughout the day. Check out the MyCiTi website for more details.
Cape Town Trains: A cheap and convenient option for getting around the city are the Cape Town trains. Make sure to select the MetroPlus trains, which are generally safer.
Minibus taxis: These are ubiquitous in Cape Town and provide a cheap and convenient way of getting around. Remember, the minibus routes are fixed, but stops are not, so speak up when you're nearing your destination!
Using Public Transportation and Other Cost-Saving Tips
In addition to the modes of transport listed above, here are a few additional tips for budget travelers:
Plan your daily route in advance to avoid unnecessary transportation costs.
Consider buying a card for unlimited travel on the MyCiTi buses for a set amount of time.
To explore popular tourist spots, the City Sightseeing Bus offers a hop-on, hop-off service. However, this could be a bit pricier, so if you're on a tight budget, stick to local transportation.
Always keep an eye on your belongings and avoid traveling at night, particularly on trains.
With these travel tips in mind, budget-conscious explorers can look forward to discovering the many attractions and experiences that the vibrant city of Cape Town has to offer!
6. Shopping and Souvenirs in Cape Town on a Budget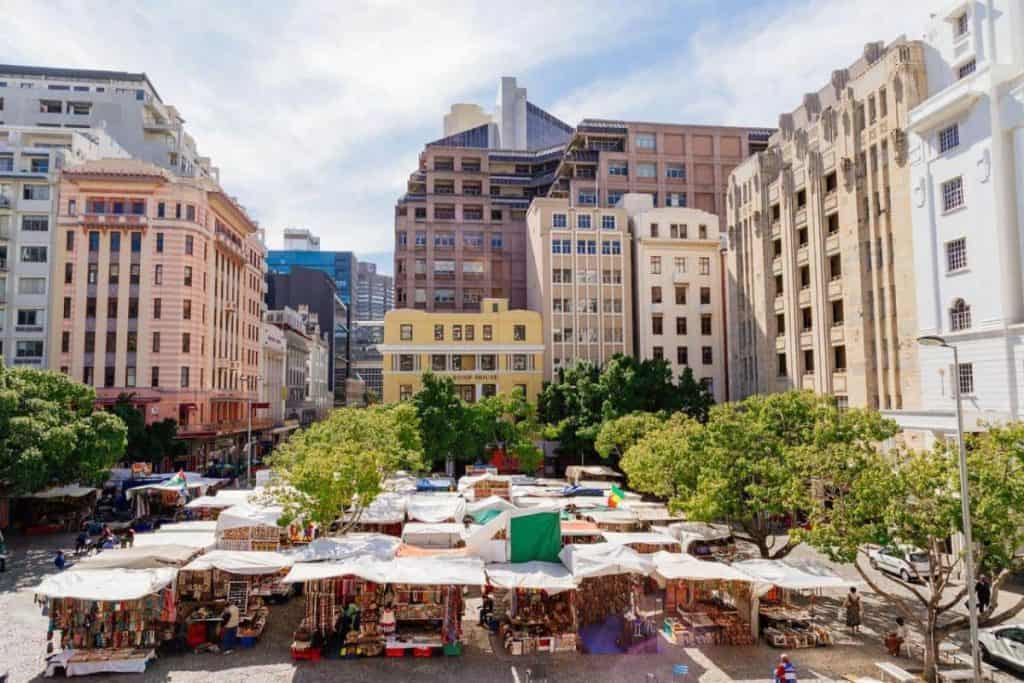 Whether you're visiting Cape Town on a tight budget or just love a good bargain, the city offers plenty of affordable shopping options to choose from. Whether you're looking for meaningful souvenirs or local produce, there's something for everyone.
Where to find affordable souvenirs in Cape Town
Greenmarket Square: Located in the heart of Cape Town, Greenmarket Square is known for its lively atmosphere and affordable souvenirs. You can find a wide array of gifts, such as traditional African art, jewelry, textiles, and much more, at bargain prices.
Old Biscuit Mill: A hot spot for local arts and crafts, The Old Biscuit Mill is a great place to find unique souvenirs made by local Cape Town artisans. While slightly pricier than Greenmarket Square, it's a fantastic destination for high-quality, unique finds.
Long Street: If you're looking for vintage clothes, books, music, and other eclectic items, be sure to check out the various second-hand and thrift shops on Long Street.
Tips for smart shopping and bargaining in Cape Town
• Be friendly: A warm greeting and friendly approach can often lead to a better price. Engage with the seller, show interest in their products, and don't rush the bargaining process.
• Be prepared to walk away: If the price isn't right, don't be afraid to walk away. As one of the oldest bargaining tricks, this tactic is often effective in getting the vendor to lower the price.
• Pay in cash: Many vendors prefer cash transactions, and you might get a better deal if you offer to pay in cash.
In conclusion, shopping in Cape Town can be done on a budget if you know where to look and how to bargain. Happy shopping!
7. Off-the-beaten-path budget experiences in Cape Town
If you're looking to take the road less traveled and enjoy some offbeat experiences without breaking the bank, then Cape Town has lots to offer. Here are some hidden gems and lesser-known attractions that won't put a dent in your wallet.
Hidden Gems and Lesser-Known Attractions in Cape Town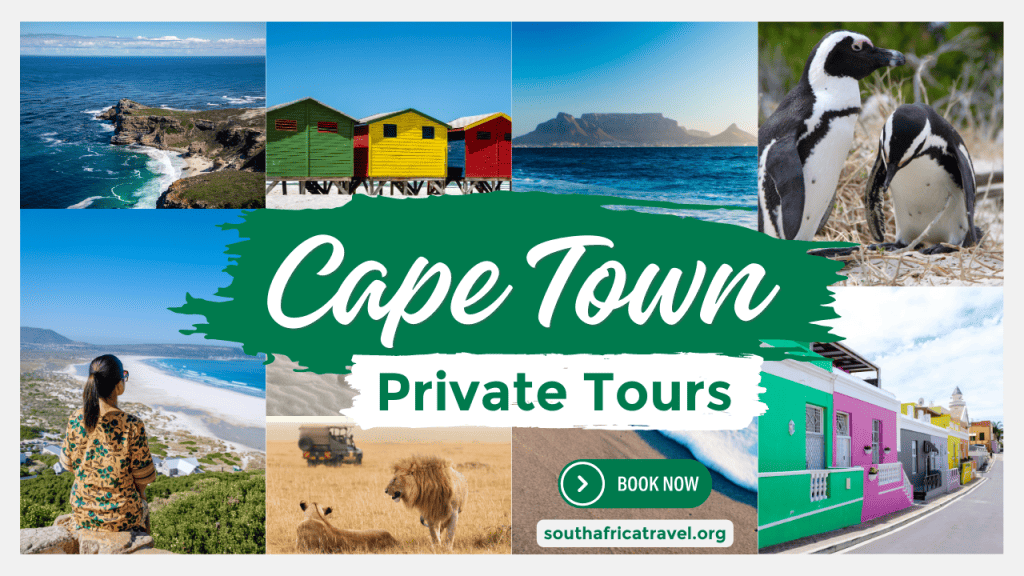 1. Explore the colorful neighborhood of Bo-Kaap: Bo-Kaap, with its vibrantly painted houses and cobblestone streets, is a feast for the eyes. Known for its rich history and Cape Malay culture, a visit here is free and offers countless photo opportunities.
2. Visit the Constantia Nek: Take a hike up the Constantia Nek for panoramic views of the city. It's a relatively easy walk and absolutely free!
3. Discover Street Art in Woodstock: Take a self-guided tour around the Woodstock neighborhood and see the captivating street art. This area is noted for its artistic rejuvenation, which makes it a great experience for art enthusiasts.
Unique and Budget-Friendly Experiences in Cape Town
1. Visit the Oranjezicht City Farm Market: A community farmers-style market for independent local farmers and artisanal food producers. It's free to enter and offers a vast variety of locally produced foods.
2. Free Walking Tours: Free walking tours are available in Cape Town that guide you through the history and architecture of the city. It's a great way to learn about the city and meet like-minded travelers.
3. Volunteer at SANCCOB: SANCCOB, a marine bird rehabilitation center. It's a free activity, and you will be contributing to a good cause.
4. Attend First Thursdays: On the first Thursday of every month, galleries and shops around Cape Town open their doors late into the night. It's a free monthly public event and a new kind of cultural experience in Cape Town.
Each of these experiences immerses you in the local culture and gives you a different perspective on Cape Town. Not to mention, they are all very wallet-friendly.
8. Safety and Money-Saving Tips for Budget Travelers in Cape Town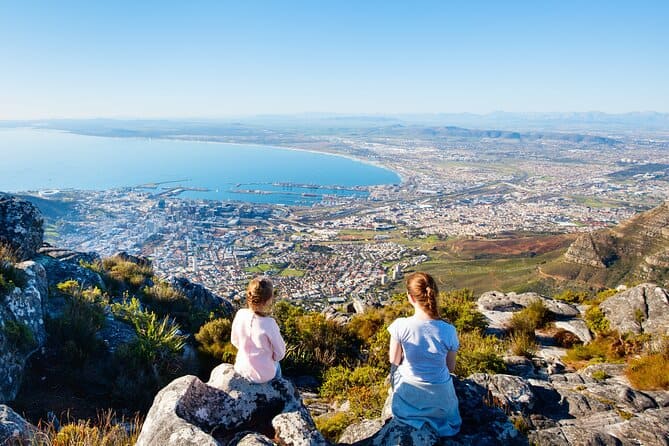 Traveling to Cape Town on a budget doesn't mean you should compromise your safety and comfort. Here are some practical tips on how to stay safe and make the most of your budget-friendly Cape Town adventure.
Important Safety Tips for Budget Travelers in Cape Town
1. Travel During the Day: It's advisable to make the most of your travels during the day, especially in unfamiliar areas.
2. Stay Vigilant: Avoid displaying expensive gadgets and jewelry openly in public places to avoid drawing attention.
3. Use Trusted Transport Services: Opt for reliable transport services like metered taxis or use trusted ride-hailing apps like Uber.
4. Stay in Secure Accommodations: Opt for accommodations with reliable safety measures in place. Filter your searches for budget places that have positive safety reviews on platforms like Booking.com or Airbnb.
Money-Saving Strategies and Resources for Traveling on a Budget in Cape Town
1. Save on Food: Enjoy local street food or self-cater to cut down on food expenses. Visit local markets, such as The Neighbourgoods Market, for fresh and affordable produce.
2. Free Sight-Seeing: Enjoy Cape Town's natural beauty for free. Visit Table Mountain National Park or the city's beautiful beaches.
3. Use Public Transport: Save money on transportation by using the city's public transport system, the MyCiti bus service.
4. Plan in Advance: Booking tours and accommodations in advance can often save you money.
Budget-friendly travel to Cape Town is more than possible, and with these tips in mind, safety and savings are well within reach.
9. Conclusion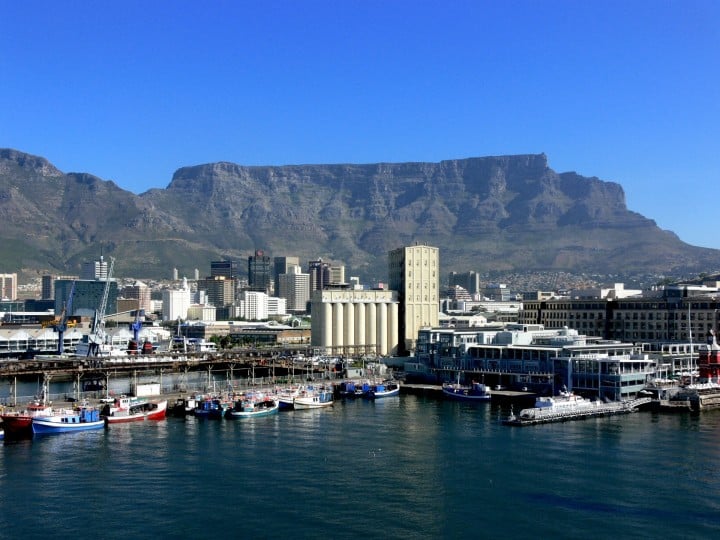 A trip to Cape Town, one of the world's most beautiful cities, doesn't have to cost a fortune. With careful planning and wise choices, experiencing the city's stunning views, rich history, and vibrant culture on a budget is entirely feasible.
Key takeaways and recommendations for budget-friendly travel in Cape Town
Use Public Transportation: The city's public transport system, like the MyCiti bus network, is not only cost-effective, but it's also an excellent way to explore the city's distinct neighborhoods.
Take advantage of Free Activities: Cape Town offers plenty of outdoor activities that are entirely free. Visit the Company's Garden, hike up to Lion's Head, or chill on one of the city's stunning beaches.
Eat like a Local: Dine at local markets or street food vendors to savor authentic South African flavors without splurging on expensive restaurants.
Final thoughts on experiencing Cape Town without breaking the bank
Cape Town offers a unique blend of natural beauty, cultural diversity, and historical significance. With these cost-saving tips in mind, you can experience the best of what Cape Town has to offer without breaking your travel budget. Remember, the city's real charm lies in its people, its landscapes, and its atmosphere, and these are free to enjoy.
Affordable Private Tours by South Africa Travel
For those looking to explore Cape Town's attractions in comfort and safety, South Africa Travel offers affordable private tours tailored to fit your schedule and interests. Whether you want to visit the penguins at Boulders Beach, take a scenic drive along the Cape Peninsula, or sample the region's famous wines, a professionally guided tour can provide an in-depth and unique Cape Town experience.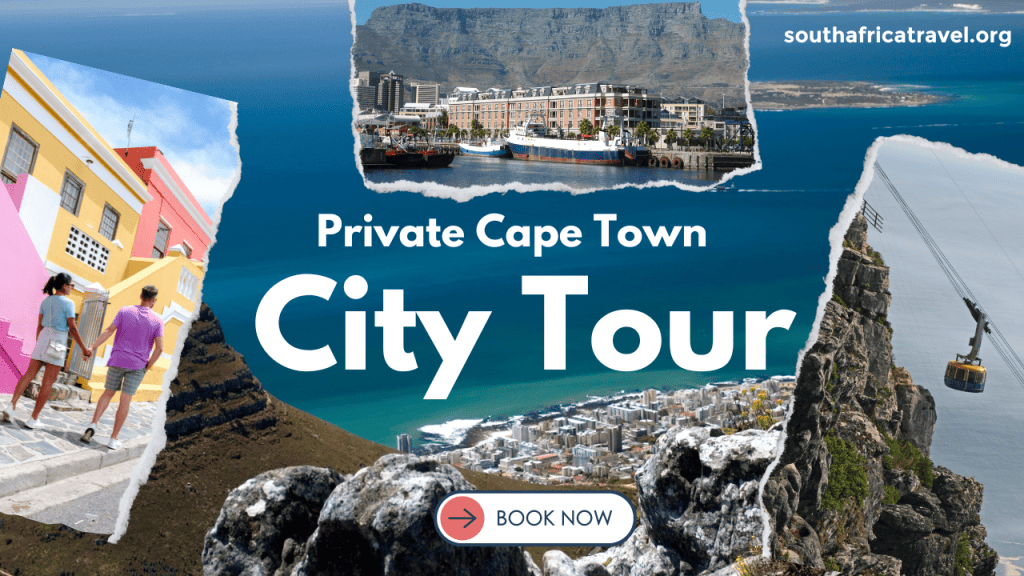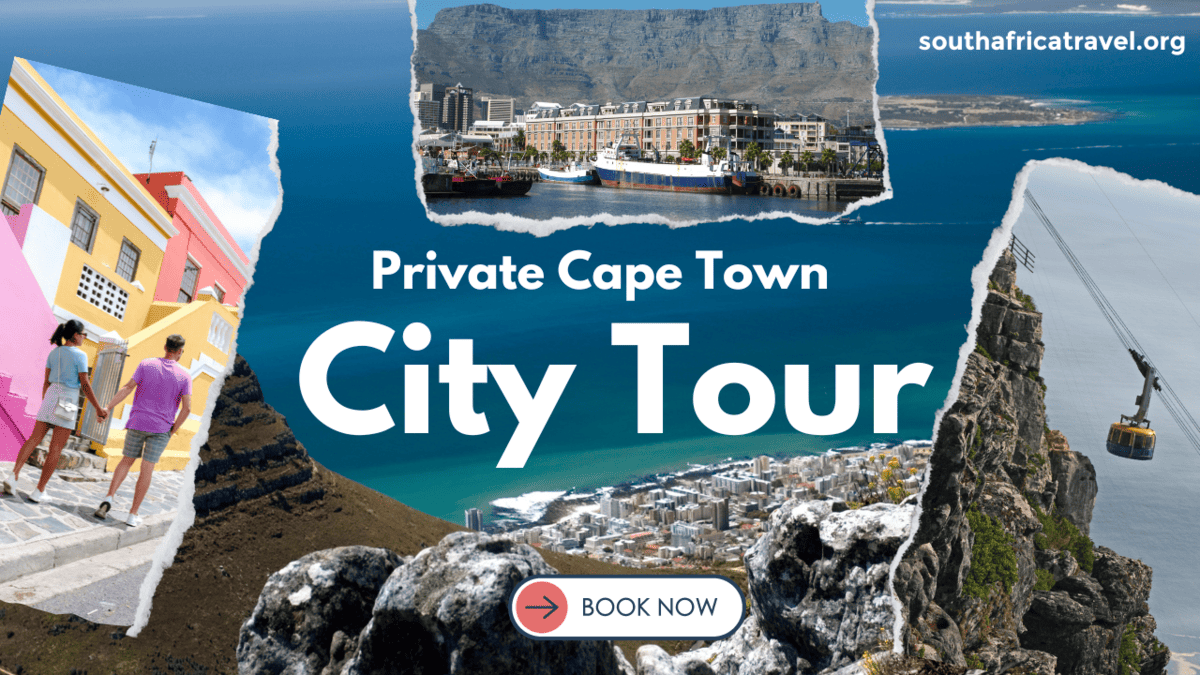 Visiting Cape Town on a budget can still be a wonderfully fulfilling experience. So start planning, pack your bags, and get ready for a memorable adventure in South Africa's gem.
I hope you found these budget-friendly travel ideas for Cape Town helpful and inspiring. Whether you're a backpacker or a budget-conscious traveler, there are plenty of amazing experiences to be had in this vibrant city without breaking the bank. Have you been to Cape Town on a budget?