#capetown #capetownadventures #adventurecapetown #adventuretravel #capetowntravel #travelguides #traveling #capetownattractions #tablemountain #robbenisland #sharkcagediving #winetasting #bouldersbeach #hiking #activities
Looking for an adventure-packed getaway? Look no further than Cape Town, South Africa! In this comprehensive Cape Town Adventure Travel Guide. We'll take you through the best activities and attractions the city has to offer, from paragliding and shark diving to hiking, wine tasting, and so much more.
Whether you're a thrill-seeker or a nature enthusiast, Cape Town offers something for everyone. With stunning landscapes, delicious cuisine, and a plethora of activities for all ages, this vibrant city has it all.
Get ready to embark on an unforgettable journey and discover why Cape Town should be at the top of your travel bucket list.
1. Introduction
Cape Town, located on the southwest coast of South Africa, is a vibrant city known for its stunning natural beauty and diverse range of thrilling outdoor activities. With its breathtaking landscapes, beautiful beaches, and adventurous spirit, Cape Town has become a popular destination for adventure travel enthusiasts from around the world. Whether you're an adrenaline junkie seeking thrilling activities or an outdoor enthusiast looking to explore new horizons, Cape Town offers a wealth of opportunities for unforgettable adventures.
Why Cape Town is a popular destination for adventure travel
1. Stunning Landscapes: Cape Town is blessed with incredible natural beauty, from the iconic Table Mountain, which offers breathtaking hiking trails and panoramic views, to the rugged coastline and picturesque Cape Winelands. The diverse landscapes provide a perfect setting for a wide range of outdoor adventures.
2. Variety of Activities: Cape Town offers an array of exhilarating activities to suit all adventure seekers. Whether you're into hiking, surfing, paragliding, shark cage diving, or even sandboarding down the dunes, there's something for everyone.
3. Water Sports: Cape Town is a haven for water sports enthusiasts. With its pristine beaches and favorable wind conditions, it's an ideal destination for activities such as kiteboarding, windsurfing, paddleboarding, and kayaking. The city is also a popular spot for diving, with the opportunity to explore fascinating marine life and historic shipwrecks.
4. Wildlife Encounters: Cape Town is home to a diverse range of wildlife, both on land and in the surrounding waters. From encountering penguins on Boulders Beach to embarking on a whale-watching tour, there are plenty of opportunities to get up close and personal with the region's fascinating animal inhabitants.
5. Vibrant Culture: Cape Town's rich cultural heritage adds an extra dimension to adventure travel. Explore the vibrant neighborhoods, sample delicious local cuisine, and immerse yourself in the city's vibrant arts and music scene.
6. Accessibility: With a well-developed tourism infrastructure and a range of accommodation options, Cape Town is easily accessible to travelers. The city also benefits from a favorable climate, with mild winters and warm summers, making it an attractive destination year-round.
Cape Town truly offers a unique blend of adventure, natural beauty, and cultural experiences. Whether you're seeking a thrill or simply looking to immerse yourself in the wonders of nature, this South African gem promises an adventure-filled journey you won't soon forget.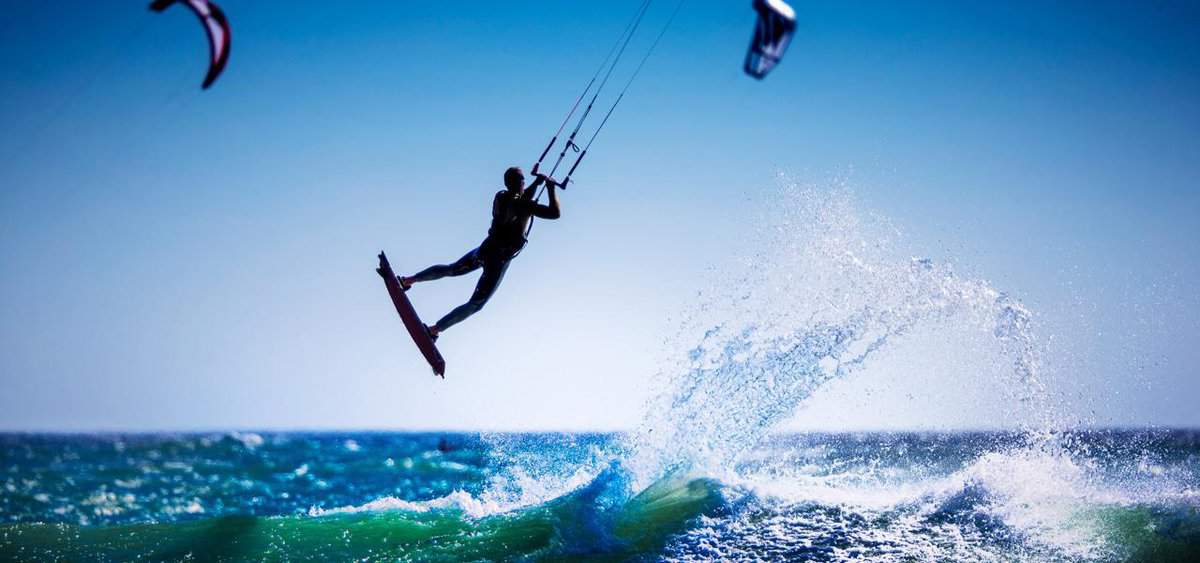 2. Table Mountain
Table Mountain is one of the most iconic landmarks in Cape Town and a must-visit destination for adventure seekers. Whether you're an avid hiker or a rock climbing enthusiast, Table Mountain offers a variety of activities to suit your adventurous spirit. Here are some of the top activities you can enjoy at Table Mountain:
Hiking Table Mountain: Routes and Difficulty Levels
Platteklip Gorge: This is the most popular hiking trail on Table Mountain. It is a steep and challenging ascent, but the views from the top are well worth the effort. The trail is approximately 3 kilometers long and takes about 1.5 to 2 hours to complete.
India Venster: This route offers a more adventurous and scenic hike up Table Mountain. It involves some scrambling and climbing, so it is recommended for experienced hikers. The trail is approximately 5 kilometers long and takes about 3 to 4 hours to complete.
Skeleton Gorge: If you prefer a more lush and forested hike, Skeleton Gorge is the perfect option. This route starts in the Kirstenbosch Botanical Gardens and takes you through beautiful indigenous forests. The trail is approximately 6 kilometers long and takes about 4 to 5 hours to complete.
Rock Climbing at Table Mountain
Table Mountain also offers fantastic rock climbing opportunities for climbers of all skill levels. The mountain's unique sandstone cliffs provide a challenging and diverse climbing experience. Here are some popular rock climbing routes on Table Mountain:
Arrow Final (Grade C/D): This is a classic route that offers a variety of climbing techniques, including cracks, chimneys, and face climbing.
Jacob's Ladder (Grade B): Known for its beautiful views and exposed climbing, Jacob's Ladder is a popular route for intermediate climbers.
Spinach (Grade E): A challenging and technical route, Spinach requires advanced climbing skills and offers a rewarding ascent.
No matter which route or activity you choose, embarking on an adventure at Table Mountain will leave you with unforgettable memories and breathtaking views of Cape Town.
✅ Click here to reserve your spot and embark on an unforgettable adventure in Cape Town! 🌍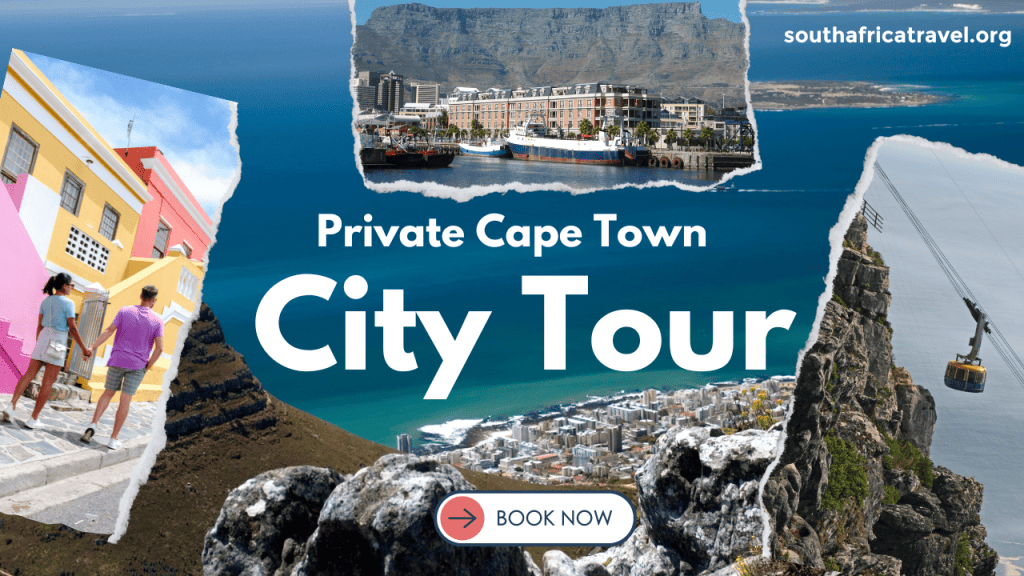 3. Shark Cage Diving
For adventure seekers looking to take their Cape Town experience to the next level, shark cage diving is an exhilarating activity that is sure to get your adrenaline pumping. This thrilling adventure allows you to come face-to-face with one of nature's most magnificent creatures, the great white shark. Here's everything you need to know about shark cage diving in Cape Town:
Experience the thrill of shark cage diving in Cape Town
Shark cage diving: is a unique experience that allows you to observe these majestic creatures up close in their natural habitat. The adventure begins with a boat ride to one of the hotspots for shark activity, such as Seal Island or Shark Alley, both of which are known for their high concentrations of great white sharks. Once at the location, you'll have the opportunity to enter a secure and sturdy cage that is submerged in the water.
Adventure: As the sharks swim by, you'll be able to witness their incredible power and grace from the safety of the cage. It's an awe-inspiring sight to see these magnificent creatures up close, and the adrenaline rush is unlike anything else. Whether you're an experienced diver or a complete beginner, shark cage diving offers an unforgettable adventure that will leave you in awe of the ocean's most fearsome predator.
Safety Measures and Responsible Tourism
Safety: Shark cage diving operators in Cape Town prioritize safety above all else. Before the dive, you'll receive a comprehensive safety briefing and be provided with all the necessary equipment, including a wetsuit and snorkel gear. The cages used are designed to keep both divers and sharks safe, with strong bars to protect participants while still allowing for an unobstructed view of the sharks.
Responsible Tourism: It's important to choose a shark cage diving operator that follows responsible tourism practices. Look for operators that have obtained permits and licenses, and prioritize the well-being of the sharks and the marine environment. Many operators also work closely with marine biologists and conservation organizations to contribute to the research and preservation of these incredible animals.
By choosing to participate in responsible shark cage diving, you can enjoy this thrilling adventure while ensuring the well-being of the sharks and their habitat.
Shark cage diving in Cape Town is an experience like no other, offering the chance to come face-to-face with one of nature's most awe-inspiring creatures. With safety measures in place and a focus on responsible tourism, this adventure allows you to witness the beauty and power of great white sharks in a way that respects and preserves their natural habitat.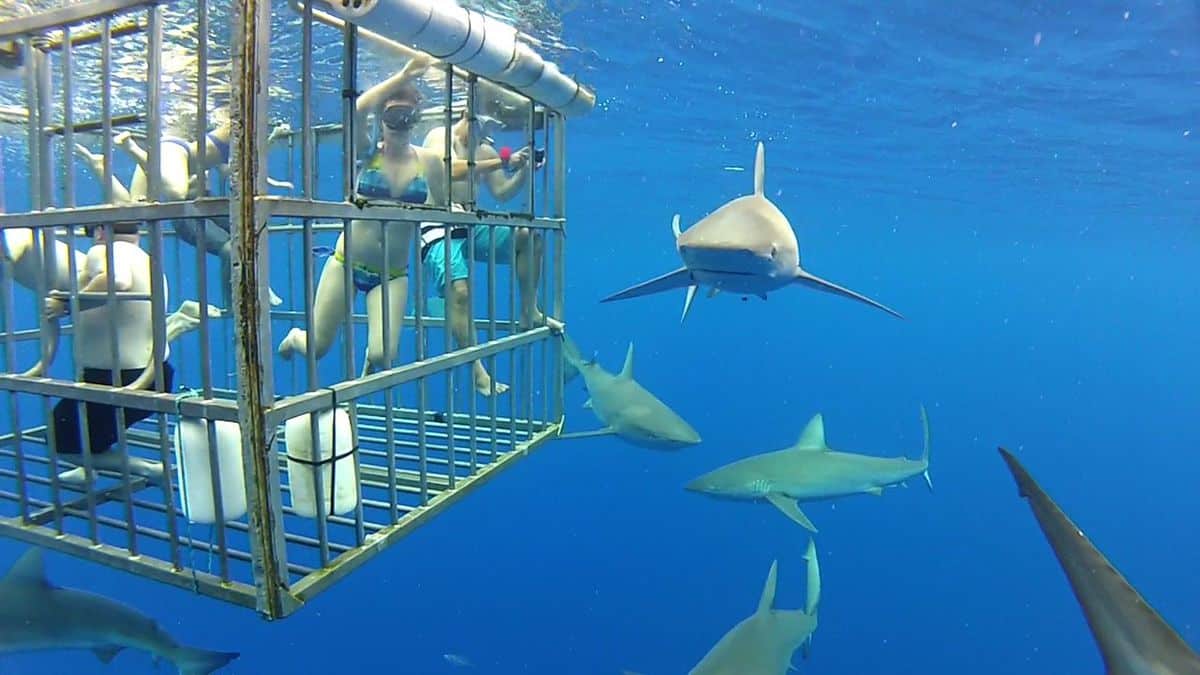 4. Cape Point
Cape Point is a must-visit destination for adventure seekers in Cape Town. This iconic landmark offers breathtaking views of the Atlantic Ocean and is located within Table Mountain National Park. Here are two exciting activities to experience at Cape Point:
1. Exploring Cape Point Nature Reserve
The Cape Point Nature Reserve is a haven for nature lovers and hikers. With over 7,750 hectares of diverse flora and fauna, there are plenty of trails to explore and wildlife to encounter. Whether you choose to hike, walk, or take the Flying Dutchman Funicular, Cape Point offers incredible panoramic views and a sense of being at the edge of the world. Along the way, keep an eye out for various species of birds, baboons, and indigenous plants. Don't forget to bring your camera to capture the stunning landscapes!
2. Cycling and Wildlife Viewing at Cape Point
For those who prefer a more active adventure, cycling at Cape Point is an excellent choice. The roads within the reserve are well maintained, making it a great place for cycling enthusiasts of all skill levels. You can rent a bicycle at the main entrance and embark on a thrilling journey through the reserve. As you pedal along, keep an eye out for eland, bontebok, and ostriches, which are some of the wildlife species you may encounter during your ride. The combination of beautiful scenery and wildlife sightings makes cycling at Cape Point an unforgettable experience.
Whether you prefer hiking or cycling, Cape Point offers a unique adventure in the heart of nature. Exploring the Cape Point Nature Reserve and cycling through its diverse landscapes provides an opportunity to connect with the natural beauty of Cape Town.
To make the most of your visit to Cape Point, be sure to check the opening hours and plan your activities accordingly. Don't forget to bring comfortable shoes, sunscreen, and plenty of water. With its awe-inspiring views and exciting adventures, Cape Point will surely leave you with unforgettable memories.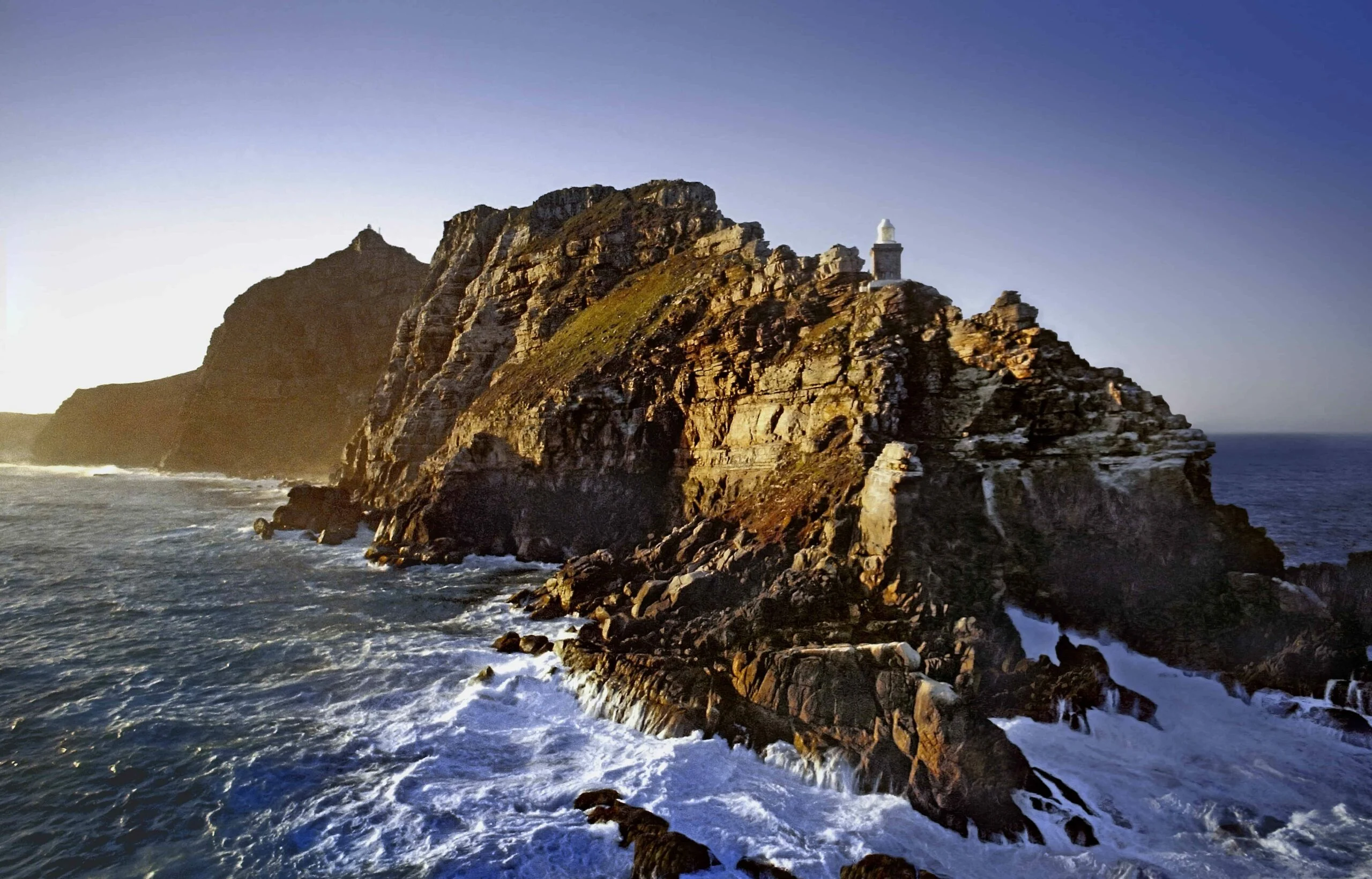 5. Robben Island
When it comes to adventure travel in Cape Town, a visit to Robben Island is an absolute must. This iconic island holds a significant place in South Africa's history and provides visitors with a unique opportunity to learn about its cultural and political past.
Visiting Robben Island: A Historic and Cultural Adventure
Visiting Robben Island is more than just a trip; it's an immersive experience that takes you back in time. The journey begins with a ferry ride from the V&A Waterfront, offering breathtaking views of Cape Town's coastline. Former political prisoners who served time on the island will serve as your tour guides and give you a detailed understanding of its past by sharing their personal experiences.
As you explore the island, you'll come across various landmarks and sites that played a crucial role in South Africa's struggle against apartheid. One of the most notable stops is the maximum-security prison where Nelson Mandela, along with many other political prisoners, was incarcerated. This part of the tour provides a glimpse into the harsh conditions they endured and the resilience they displayed.
Nelson Mandela's Imprisonment and the Island's Significance
Robben Island is synonymous with Nelson Mandela, who spent 18 of his 27 years in prison on this very island. Mandela's imprisonment became a symbol of the anti-apartheid movement, and his eventual release marked a turning point in South Africa's history. Today, Robben Island serves as a testament to Mandela's values of equality, forgiveness, and reconciliation.
During your visit, you'll have the opportunity to see Nelson Mandela's former prison cell, which has been preserved as a museum. This small, stark room offers a glimpse into the difficult conditions Mandela and other prisoners endured. It serves as a reminder of the sacrifices made to achieve a free and democratic South Africa.
A trip to Robben Island is a powerful and humbling experience. It allows visitors to gain a deeper understanding of South Africa's history and the struggles faced by those who fought for freedom and equality. By exploring the famous Robben Island and engaging with the stories shared by former prisoners, you become a part of that history and contribute to the preservation of its memory.
Whether you're a history enthusiast or simply looking for an adventure that combines culture, education, and exploration, a visit to Robben Island should be at the top of your list when visiting Cape Town. Learn from the past, take inspiration from those who paved the way for a better South Africa, and discover the rich history of the country.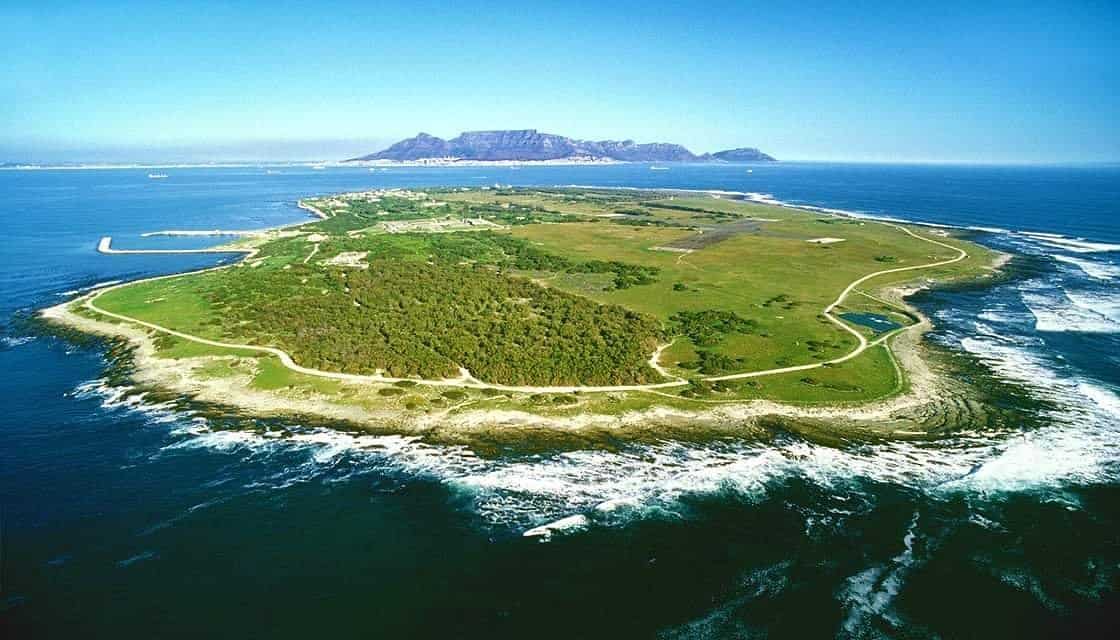 6. Wine Tasting in Stellenbosch
A Taste of Adventure: Wine Tasting in Stellenbosch
If you're looking for a unique adventure while visiting Cape Town, be sure to include a wine tasting experience in Stellenbosch on your itinerary. Stellenbosch, located just a short drive from Cape Town, is South Africa's leading wine region, known for its picturesque vineyards and world-class wines.
Why visit Stellenbosch for wine tasting?
Stellenbosch offers a one-of-a-kind wine tasting experience that combines stunning landscapes, historic wineries, and exceptional wines. Here's why Stellenbosch should be on your adventure travel list:
Scenic Beauty: Stellenbosch is nestled in a valley surrounded by majestic mountains, offering breathtaking views as you explore the vineyards. The rolling hills, vine-draped landscapes, and Cape Dutch architecture create a picturesque setting for wine tasting.
World-Class Wineries: Stellenbosch boasts over 150 wineries, ranging from small boutique cellars to large, internationally acclaimed estates. Each winery showcases its own unique selection of wines, allowing visitors to sample a wide variety of varietals, including Chenin Blanc, Cabernet Sauvignon, and Pinotage.
Tasting Rooms and Cellar Tours: Many wineries in Stellenbosch offer tastings and cellar tours, providing visitors with an opportunity to learn about the winemaking process firsthand. Expert guides share insights into the region's terroir, winemaking techniques, and the art of wine tasting.
Food and Wine Pairings: Stellenbosch is not just about wine; it's also a culinary destination. Many wineries offer gourmet food and wine pairing experiences, allowing you to indulge in delicious local cuisine while savoring the perfect wine pairing.
Wine Festivals and Events: Throughout the year, Stellenbosch hosts wine festivals and events that showcase the region's best wines. These events provide an excellent opportunity to mingle with winemakers, taste rare vintages, and immerse yourself in the vibrant wine culture of Stellenbosch.
Planning Your Wine Tasting Adventure
To make the most of your wine-tasting adventure in Stellenbosch, consider the following tips:
Research and Plan Ahead: With so many wineries to choose from. It's a good idea to do some research and select a few wineries that match your preferences. Make appointments for tastings or join guided tours to ensure a seamless and tailored experience.
Designated Driver or Guided Tour: If you plan on visiting multiple wineries or enjoying several tastings, it is important to have a designated driver or join a guided tour. Ensuring your safety and convenience.
Explore Beyond Wine Tasting: Stellenbosch offers more than just wine tasting. Take the time to explore the town's historic streets, visit art galleries, or embark on a nature walk in the nearby Jonkershoek Nature Reserve for a well-rounded adventure.
Wine tasting in Stellenbosch offers an unforgettable adventure for wine enthusiasts and adventure seekers alike. Discover the beauty of the region, taste exceptional wines, and immerse yourself in the rich wine culture of Stellenbosch. Don't miss the opportunity to enhance your Cape Town adventure with this unique wine experience.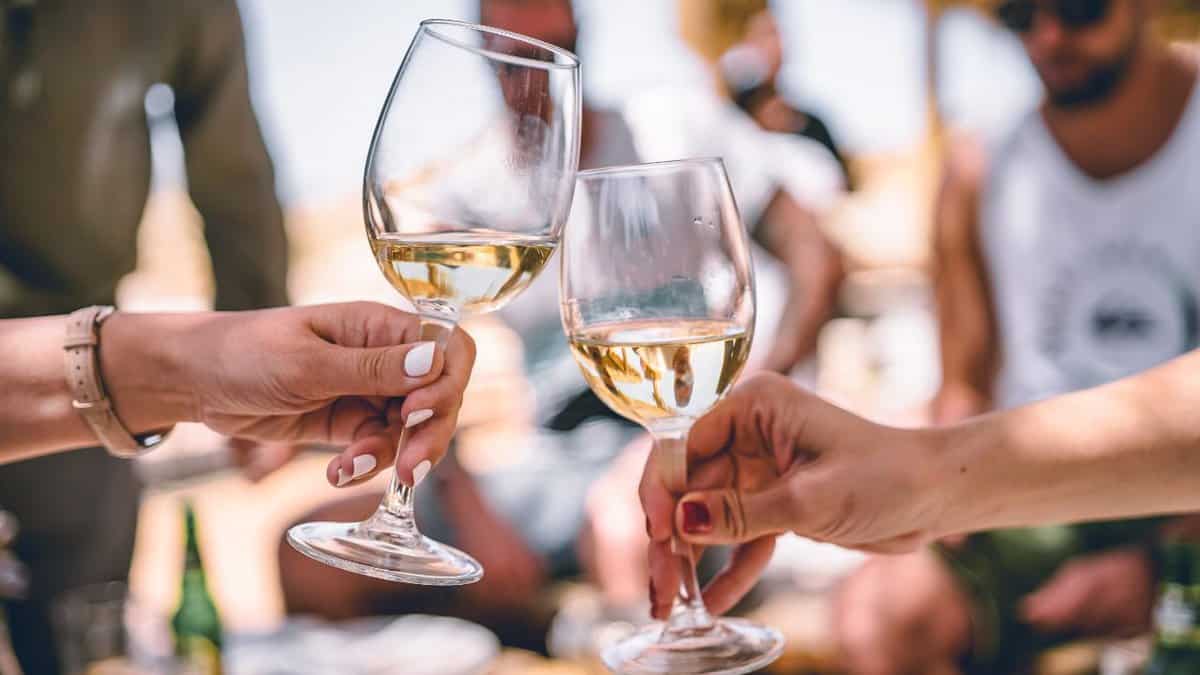 7. Boulders Beach
Boulders Beach, located near Simon's Town in Cape Town, South Africa. It's a unique and breathtaking destination that offers visitors the opportunity to interact with African Penguins in their natural habitat. These adorable creatures, also known as Jackass Penguins. Attract tourists from around the world, making Boulders Beach a must-visit spot for nature enthusiasts and animal lovers.
Interacting with Penguins at Boulders Beach
When visiting Boulders Beach. Visitors can get up close and personal with the penguins. They waddle along the sandy shorelines, dive into the crystal-clear waters, and go about their everyday activities. The beach is home to a large colony of African penguins, and it provides a rare chance to observe these fascinating creatures in a relaxed and natural setting.
Here are some exciting activities to enjoy while you're at Boulders Beach:
Boardwalks and Observation Points: The beach features well-maintained boardwalks that allow you to explore the area while keeping a safe distance from the penguins. These boardwalks also provide fantastic vantage points for observing the penguins in their natural habitat.
Swimming and sunbathing: Boulders Beach is not just about penguins! The sheltered coves and turquoise waters make it an ideal spot for swimming and sunbathing. Visitors can enjoy the warm sand, take a dip in the ocean, and relax while surrounded by the beautiful scenery.
Conservation efforts and responsible tourism
Boulders Beach is a conservation area that plays a crucial role in protecting the endangered African penguin species. The penguins face various threats, including habitat loss and pollution, and Boulders Beach serves as their sanctuary.
To ensure the sustainability of the penguin population and their habitat, it's important for visitors to practice responsible tourism.
Observe from a Distance: While the penguins at Boulders Beach may appear friendly, it's essential to maintain a respectful distance from them. Touching or disturbing them can cause stress and disrupt their natural behaviors.
Do Not Feed the Penguins: Feeding penguins with human food can harm their health and alter their natural diet. It's crucial to avoid feeding them and dispose of any litter properly.
Stay on marked paths: Boulders Beach has designated paths and signs that guide visitors. It's essential to stick to these paths to preserve the fragile coastal ecosystem and minimize disturbance to the penguins.
By following these guidelines. Visitors can contribute to the conservation efforts and help ensure the long-term survival of the Penguins at Boulders Beach.
Boulders Beach offers a unique and unforgettable experience. Allowing visitors to connect with nature and witness the beauty of African penguins in their natural environment. So, don't miss the opportunity to visit this incredible place during your Cape Town adventure.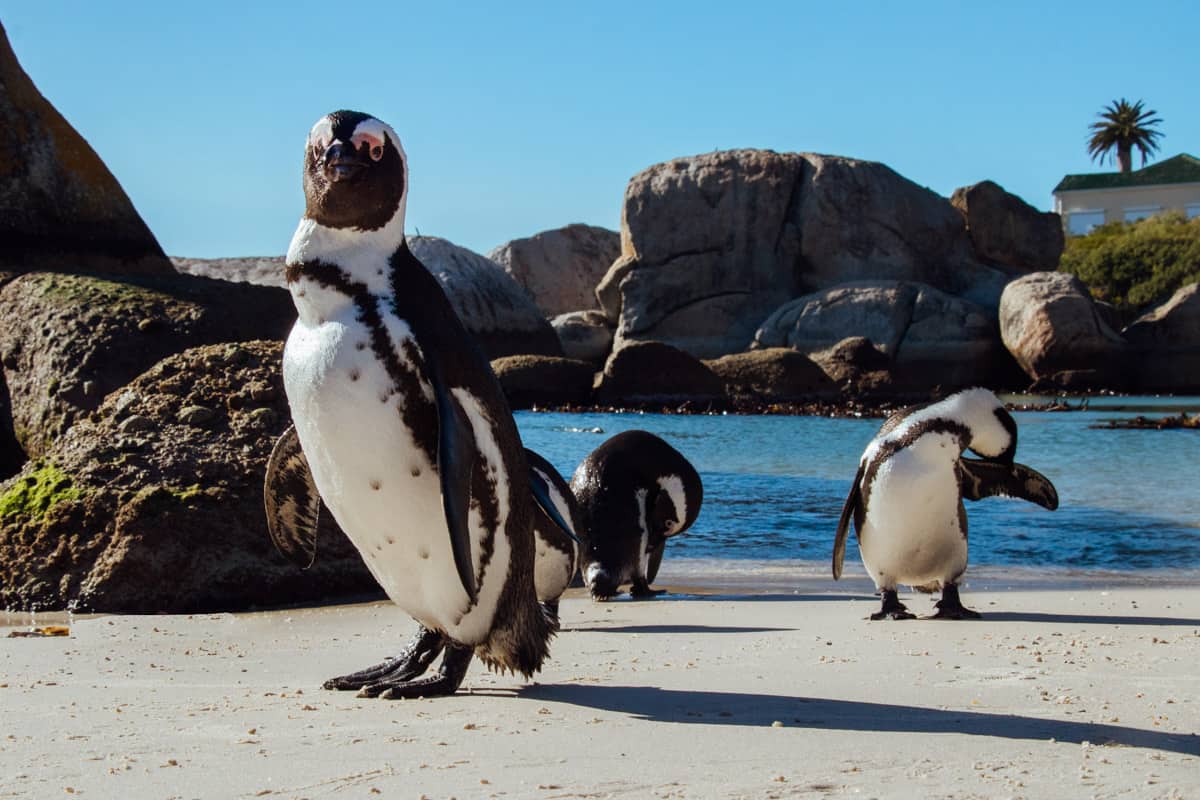 8. Conclusion
In conclusion, Cape Town is a paradise for adventure seekers, offering a wide range of thrilling activities and breathtaking landscapes. Whether you're a thrill-seeker looking for an adrenaline rush or someone who simply wants to explore the natural beauty of the city, Cape Town has something for everyone. Here are some must-try adventure activities in Cape Town:
Must-try adventure activities in Cape Town
Shark Cage Diving: Experience the thrill of getting up close and personal with great white sharks in their natural habitat.
Table Mountain Hiking: Embark on an unforgettable hike up Table Mountain and enjoy panoramic views of the city and surrounding landscapes.
Bungee Jumping: Take a leap of faith from the highest bungee jump in the world at the Bloukrans Bridge and feel the adrenaline rush through your veins.
Cape Point Surfing: Ride the waves at Cape Point, one of the best surfing spots in South Africa.
Paragliding: Soar through the sky and enjoy breathtaking views of the Atlantic coastline and the city below.
Abseiling: Descend down the towering cliffs of Table Mountain for an exhilarating adventure.
Whale Watching: Witness the majesty of Southern Right whales as they migrate along the Cape coast.
Tips for a Memorable Adventure Travel Experience
Be prepared: Research and plan your adventure activities in advance to ensure you have the necessary gear and knowledge.
Stay safe: Follow all safety guidelines provided by activity operators and use proper safety equipment at all times.
Respect nature: leave no trace behind, and always respect the environment and wildlife.
Capture the moment. Bring a waterproof camera or GoPro to capture your thrilling moments and create lasting memories.
Stay hydrated: Cape Town can have hot weather, so remember to stay hydrated throughout your adventures.
Check the weather conditions: Keep an eye on the weather forecast and plan your activities accordingly for the best experience.
Remember to embrace the spirit of adventure and make the most of your time in Cape Town. Whether you're seeking a heart-pounding rush or a peaceful exploration of nature, Cape Town offers endless opportunities for adventure. So pack your bags, gear up, and get ready for an unforgettable adventure in this vibrant city.
I hope this travel guide has provided you with valuable insights and inspiration for your upcoming adventure in Cape Town. Whether you're planning to hike Table Mountain, explore the beautiful beaches, or indulge in delicious local cuisine, this vibrant city has so much to offer.
If you have any questions or additional recommendations, please feel free to leave a comment or reach out to us. Happy travels!