#wheretostay #capetownstay #capetowntravel #capetownattractions #capetowndestinations #capetown #tourism #capetowntours #capetowntourism #stayincapetown
Choosing the right place to stay in Cape Town can greatly enhance your experience of this vibrant city.
With so many options to choose from, it's important to have the right information at your fingertips.
In this blog post, we'll guide you through the best areas to stay in Cape Town, based on factual data.
Whether you're a first-time visitor looking for convenience and proximity to attractions, a hipster seeking a vibrant art community, or someone in search of endless views, we've got you covered.
Get ready to discover the top areas to stay in Cape Town and make the most of your trip.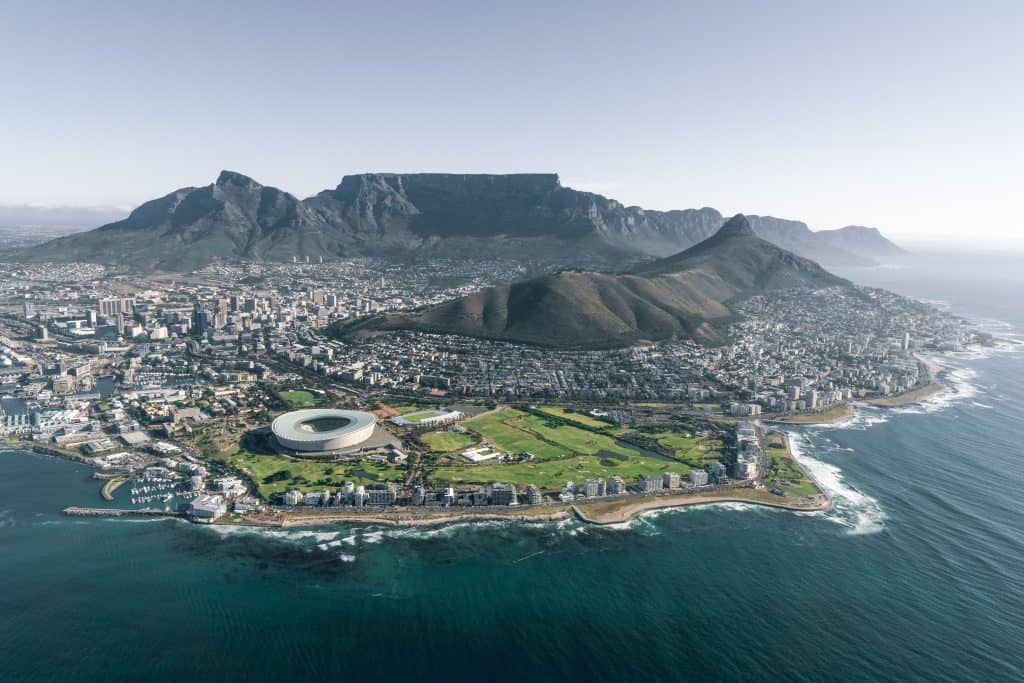 Introduction
Welcome to the vibrant city of Cape Town, South Africa's oldest city and one of its most popular tourist destinations.
With its stunning coastlines, breathtaking mountain ranges, vibrant multicultural society, and delectable cuisine, it's no wonder that Cape Town attracts millions of tourists every year.
Why Cape Town is a Popular Tourist Destination
Cape Town, set against the majestic backdrop of Table Mountain, offers a remarkable mix of natural beauty, cultural richness, and history.
Whether it's the panoramic views from the Cableway, the colorful streets of Bo-Kaap, the penguin-filled beaches of Boulder's Beach, or the cosmopolitan energy of the V&A Waterfront, Cape Town has something for everyone.
Tourists flock to Cape Town for:
It has abundant natural landscapes, including national parks and white-sand beaches.
The diverse and thriving food and wine scene, with renowned wine estates and restaurants
Rich art and culture, reflected in the city's museums, galleries, and music festivals.
Historic sites like Robben Island, where Nelson Mandela was imprisoned during the apartheid era.
Dive into the heart of Cape Town's magic with our Private City Tour. Explore iconic sights and hidden gems in style and comfort. Embark on your private adventure now. 🏞️🏙️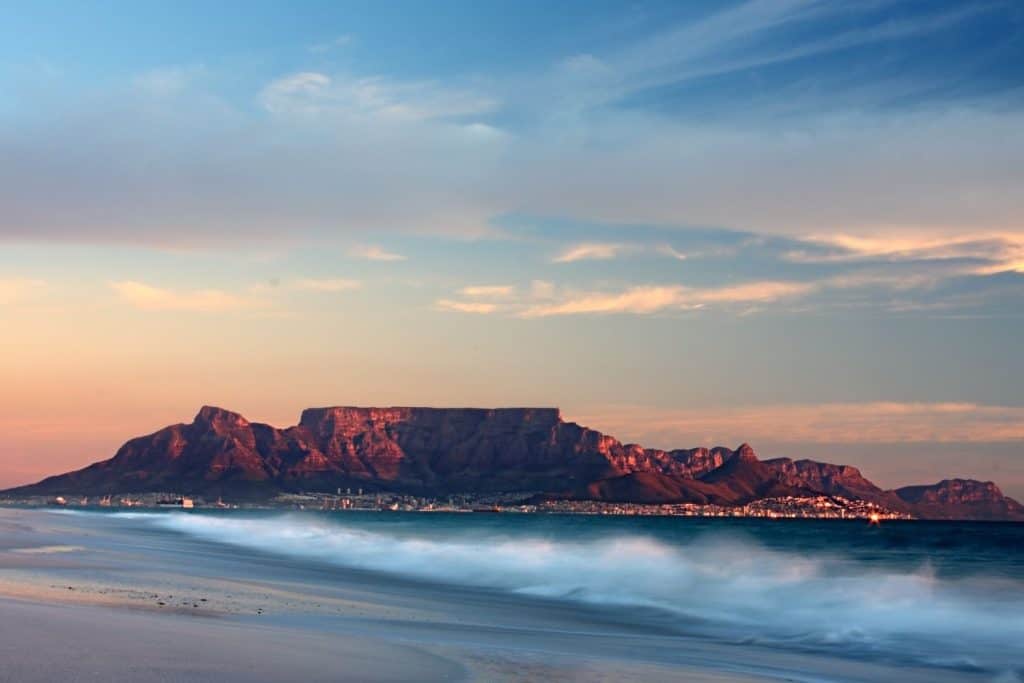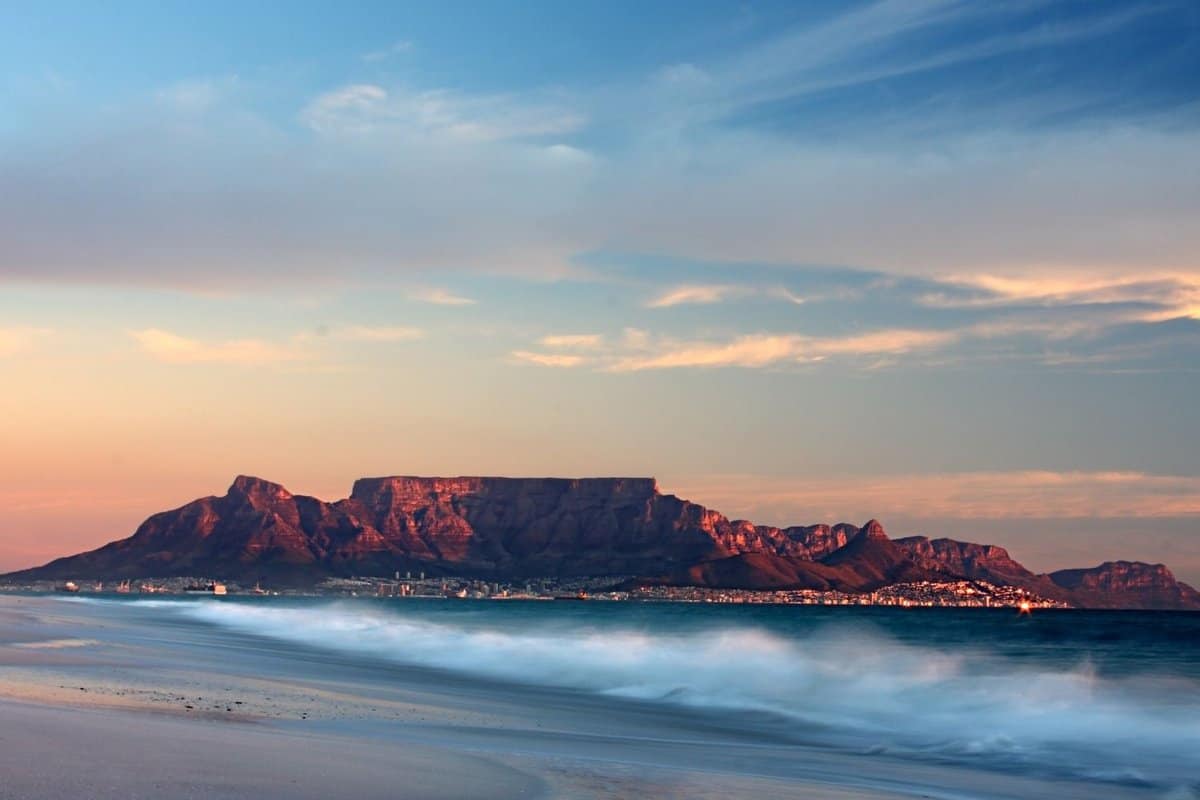 Factors to Consider When Choosing Accommodation
When planning your trip to Cape Town, selecting the right accommodation can significantly enhance your experience.
Several factors to consider include:
Location: Choose an area that's close to the attractions you want to visit. Cape Town has a wide range of neighborhoods, each with its own unique charm, from the high-end Camps Bay to the hipster Woodstock.
Transport: Private tours in Cape Town is reliable, but if you're planning on exploring on your own, consider if your accommodation has parking facilities.
Preferences: Whether you're looking for luxury, affordability, a family-friendly environment, or a vibrant nightlife, Cape Town has accommodations to suit your needs.
Security: Cape Town, like any other major city worldwide, has areas that are safer than others. Always look for accommodations in secure areas and ask for safety tips from locals or your accommodation.
In the following sections, you'll be introduced to some of the best areas to stay in Cape Town, highlighting their major attractions and giving you better insight to help you make an informed decision when choosing your accommodation.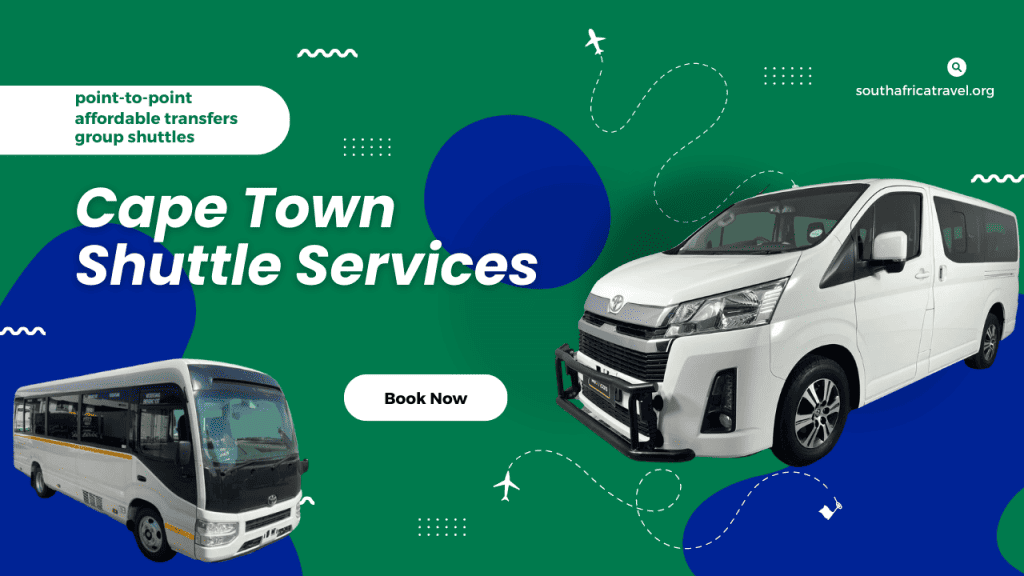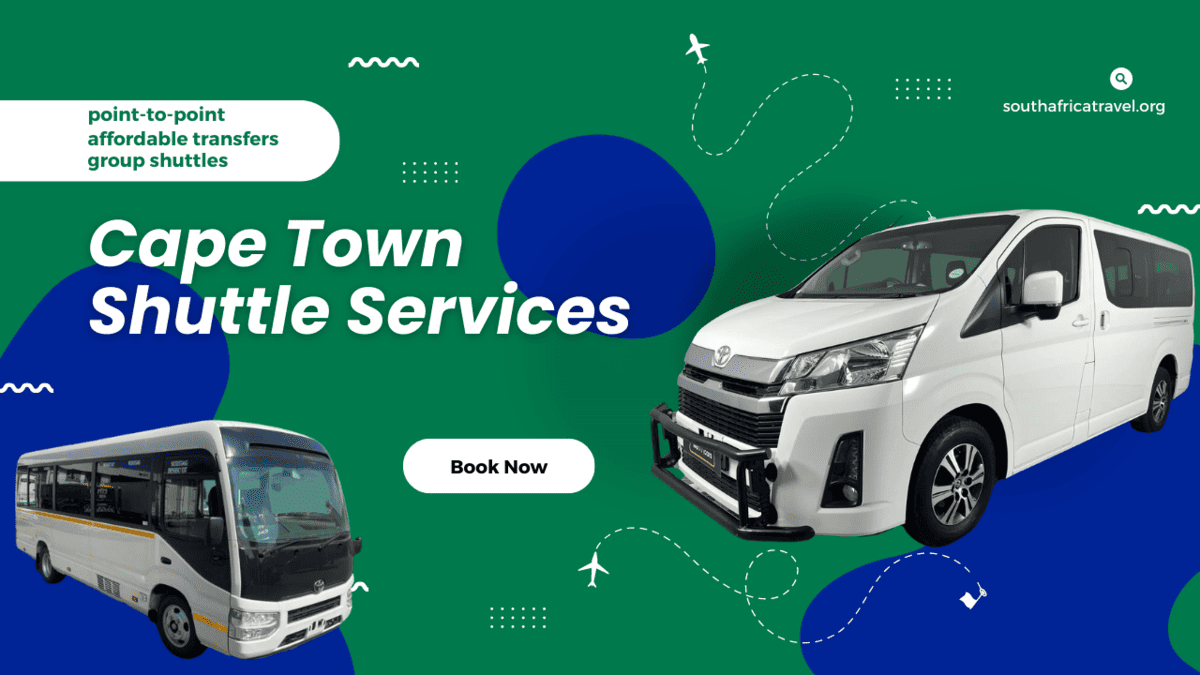 City Bowl
Beautiful mountains encircle the City Bowl, also referred to as the "heart of Cape Town," making it a lively and vibrant area.
The area is ideal for those who love the buzz of city life and want to be close to Cape Town city's major attractions.
Overview of the City Bowl
Due to the surrounding Table Mountain, Lion's Head, Signal Hill, and Devil's Peak creating a natural amphitheater shape, the area is known as the "City Bowl."
This area is the economic and cultural hub of Cape Town, packed with an array of restaurants, cafes, and shops.
Visitors can take a leisurely stroll around the Company's Garden, explore the vibrant Greenmarket Square, or enjoy panoramic tours from the top of Table Mountain.
The area also hosts several events throughout the year, attracting locals and tourists alike.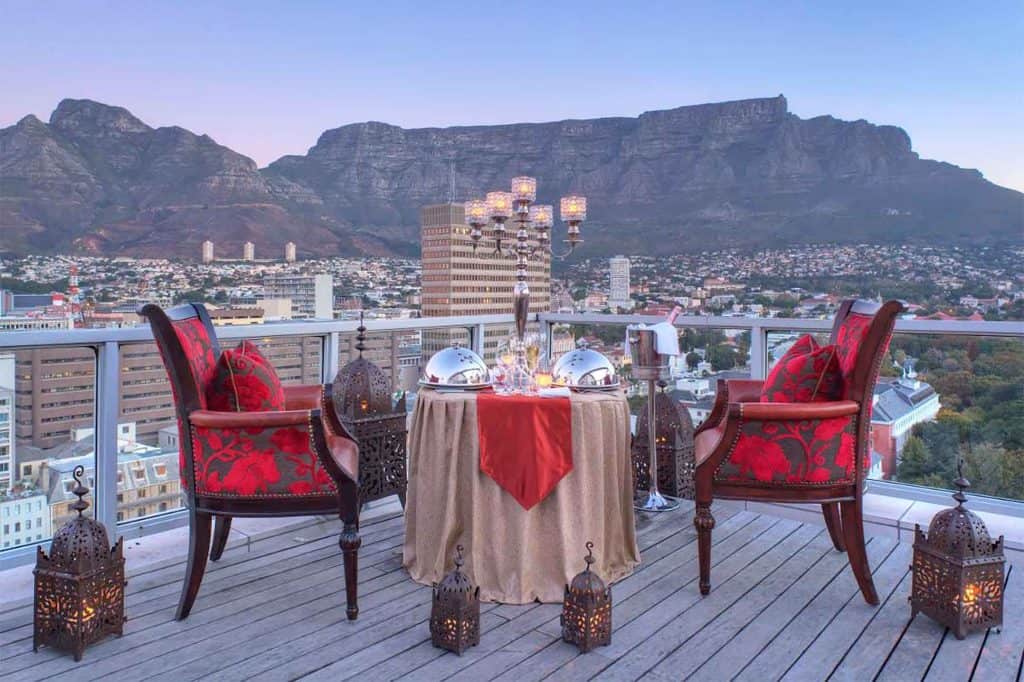 Popular Accommodation Options in the City Bowl
Here are some of the top accommodation options to consider:
The Taj Cape Town: This luxury five-star hotel offers spacious rooms, a wellness spa, and incredible views of Table Mountain. It's also within walking distance of many popular sights.
Belmond Mount Nelson Hotel: This iconic pink hotel, known as "Cape Town's famous lady," offers elegant rooms, lush gardens, and fine dining options.
Cape Heritage Hotel: Located in an 18th-century building, this hotel provides a unique blend of historic charm and modern comfort. Plus, it's located next to the vibrant Bree Street, known for its trendy eateries.
Daddy Long Legs Art Hotel: This funky and affordable boutique hotel features rooms decorated by local artists. It's a great choice for creative souls.
| | |
| --- | --- |
| Accommodation | Key features |
| The Taj Cape Town | Five-star hotel, wellness spa |
| The Belmond Mount Nelson Hotel | Iconic design, fine dining |
| Cape Heritage Hotel | Historic building, close to Bree Street |
| Daddy Long Legs Art Hotel | Affordable, artistic design |
In summary, the City Bowl area is a lively and dynamic place to stay in Cape Town. However, the best area to stay depends on one's individual preferences and needs.
Therefore, always consider your personal interests, budget, and travel itinerary when choosing your accommodation.
Camps Bay
When we talk about things to know when vacationing in Cape Town, it's impossible to exclude the mention of Camps Bay. Known for its picturesque oceanic views, refined restaurants, and lively nightlife, Camps Bay is nothing short of a vacation paradise.
In this section, we will go into detail about why Camps Bay could be your best choice when searching for where to stay in Cape Town.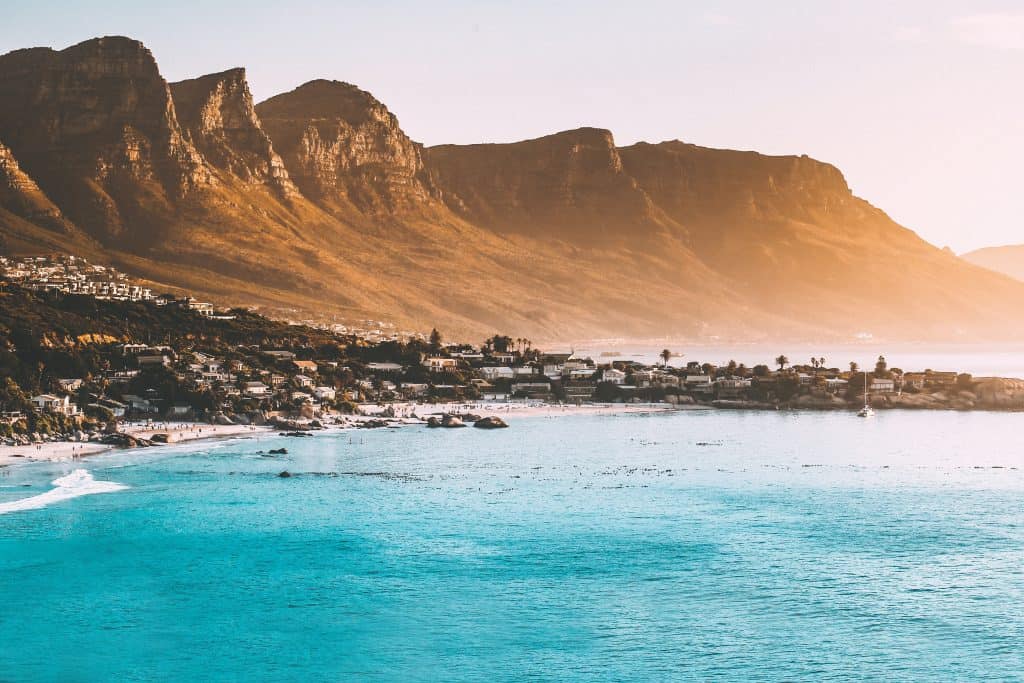 Overview of Camps Bay
Known as Cape Town's own Riviera, Camps Bay is a grand mashup of spectacular natural views, posh hangout spots, and golden beaches.
Starting from the magnificent line-up of Twelve Apostles mountain peaks that serve as a majestic backdrop to the palm-fringed beach enjoyed both by sunbathers and sport enthusiasts, Camps Bay is a sight to behold.
The area offers a relaxed resort-like vibe throughout the year, with its seaside promenade brimming with cafes, restaurants, and boutiques.
Whether you are a foodie seeking to explore the local culinary scene, a shopping enthusiast ready to dive into charming souvenir shops, or a sunset lover looking for the next mesmerizing view, Camps Bay has something for everyone.
Popular Accommodation Options in Camps Bay
Camps Bay is teeming with a variety of accommodation options to cater to a wide range of budgets and preferences. Here are some popular choices:
1. Boutique Hotels: Camps Bay has numerous luxurious boutique hotels offering personalized experiences. The Marly and POD are perfect choices for a high-end stay, featuring sea-facing rooms, attentive service, and stylish interiors.
2. Self-Catering Apartments: A more budget-friendly option with the added convenience of cooking your meals. Companies like Camps Bay Apartments offer a range of such accommodations.
3. Guesthouses and Bed and Breakfast: For a homely feel combined with local hospitality, guesthouses such as Boutique@10 and The Bay Atlantic Guest House are excellent options.
Choosing the right accommodation in Camps Bay depends on your personal preference, and with so many options, you're bound to find a perfect fit.
While Camps Bay offers luxury and splendor, remember to explore other areas of Cape Town too. Stay tuned for the next post, which spotlights another fantastic Cape Town neighborhood!
Waterfront
The Waterfront, the heart of Cape Town's bustling entertainment scene, is undoubtedly one of the city's best-known areas.
This thriving neighborhood offers something for everyone, whether you're a tourist looking to sightsee, a local wanting to shop or dine, or a business traveler in search of luxury accommodations.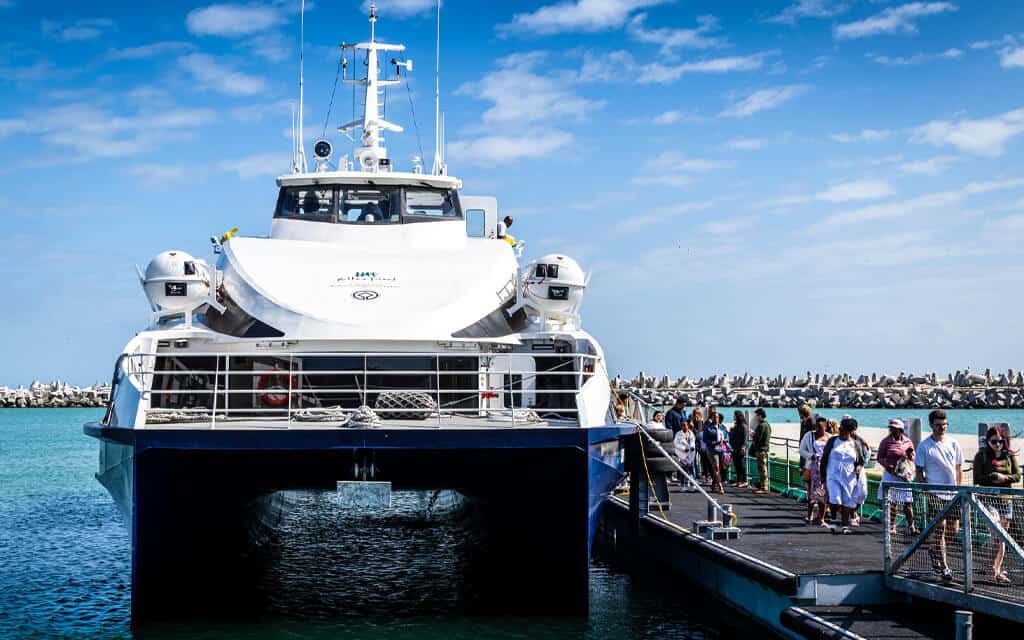 Overview of the Waterfront
The Waterfront is located near Cape Town's central business district, just at the foot of Table Mountain and adjacent to the Atlantic Ocean. It is home to a number of must-see attractions, such as the Victoria and Alfred Waterfront, a vibrant commercial district with a rich history.
Highlights of the Waterfront include:
The Victoria and Alfred Waterfront: This bustling shopping and entertainment district is a treat for shoppers, food lovers, and history buffs alike, featuring over 450 retail outlets, numerous restaurants and bars, historic sites, and the world-class Two Oceans Aquarium.
Robben Island Museum: Accessible by a ferry ride from the Waterfront, Robben Island is a historic site where Nelson Mandela was imprisoned. A guided tour delivers a poignant experience of South Africa's turbulent past.
Zeitz Museum of Contemporary Art Africa (MOCAA): This contemporary art museum, housed in a strikingly modified grain silo, showcases the best African and diaspora art.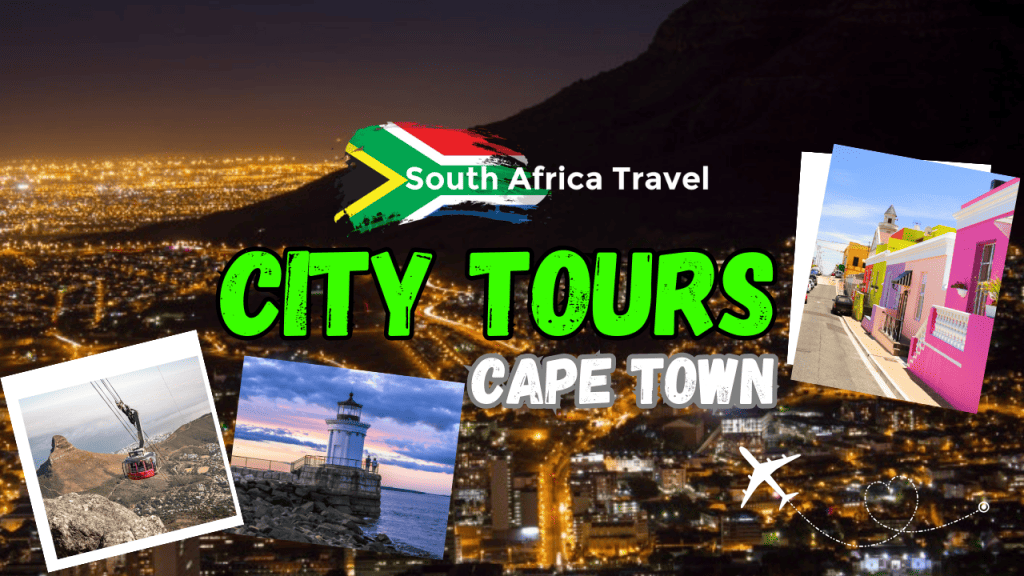 Popular Accommodation Options on the Waterfront
There are many good accommodation options in the Waterfront area to suit various budgets.
For luxury, The Silo Hotel is a five-star hotel located above the Zeitz MOCAA and offers incredible views of the city. This beautifully designed hotel blends classic style with modern elegance.
For Mid-budget travelers, the Radisson Red is a chic and stylish hotel that offers comfortable rooms and is conveniently located near the V&A Waterfront.
For Budget: The Never at Home Green Point is a backpacker's haven located just a brief walk away from the Waterfront, offering dormitory-style rooms and a lively bar.
No matter your preference, the Waterfront is an excellent place to stay when visiting Cape Town—alive with energy, rich with attractions, and positively brimming with South African charm. Enjoy your visit!
Constantia
The city of Cape Town is divided into multiple boroughs, each with its own unique charm and beauty.
Among these divisions is the beautiful suburb of Constantia, an area full of incredibly lush vineyards and scenery. Witness the stunning greenery and the impressive architecture of the homes as they blend into a picturesque backdrop.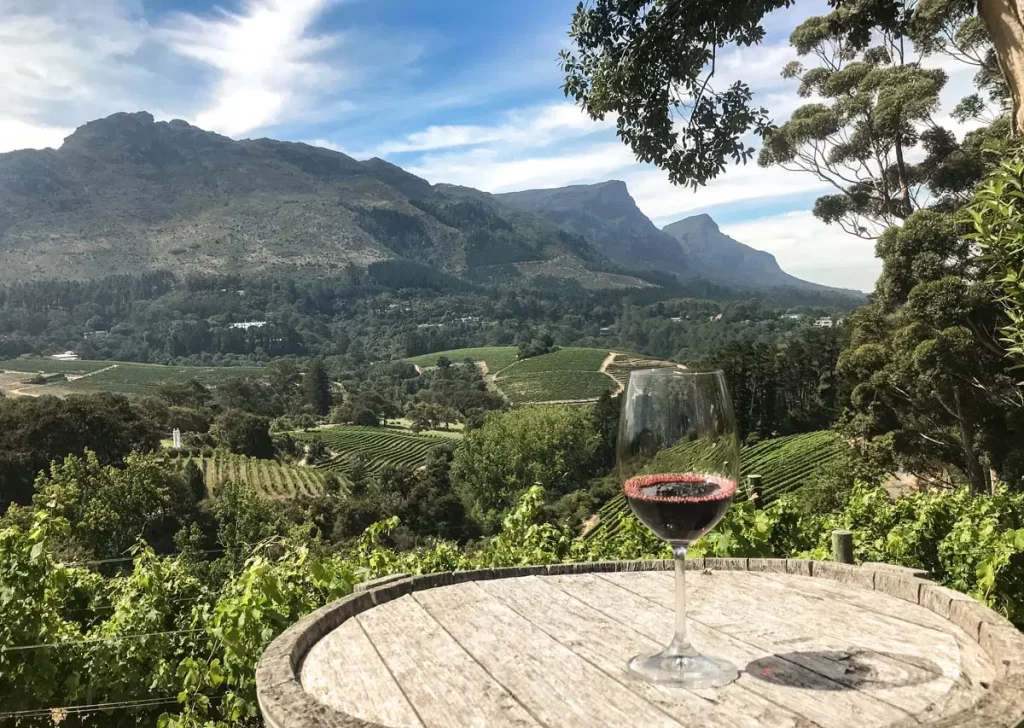 Overview of Constantia
Constantia is known for its wonderful leafy environment, old-world charm, and tranquil ambiance. Famed for its world-renowned wines, it is home to Groot Constantia, South Africa's oldest wine-producing estate. This area is perfect for nature lovers and those who appreciate the finer things in life.
• Wine tasting and vineyard tours: As one of South Africa's most famous wine-producing areas, there are numerous wineries and vineyards scattered throughout Constantia. Visitors can enjoy a wide variety of activities, from wine-tasting in Cape Town to vineyard tours.
• Hiking and nature trails: The Constantia Greenbelt is a hub for walking, jogging, and horse-riding trails. The trails provide an excellent opportunity to enjoy the suburb's flora and fauna and encompass picnic spots alongside striking rivers.
Popular Accommodation Options in Constantia
Constantia is home to a range of beautiful accommodations, from charming B&Bs to luxurious hotels. There is something to suit all tastes and budgets.
• The Alphen Boutique Hotel: This historic hotel is a landmark within Constantia, with a history dating back to the 18th century. It offers a unique blend of old-world charm and modern luxury.
• The Vineyard Hotel: Overlooking the vineyards and mountains, this hotel offers spacious rooms, superb dining, and a wellness center.
• Villa Coloniale: A hidden gem with a tranquil setting, Villa Coloniale offers luxury suites and a lush garden.
• Green Valley Cottage: For those looking for a more private stay, Green Valley Cottage offers beautiful self-catering cottages. With stunning views of the Constantia Valley, it is a popular choice for couples.
In conclusion, Constantia is a captivating and tranquil area in Cape Town that is worth considering for your stay.
With its majestic vineyards, noteworthy historical sites, and wide range of accommodations, it is sure to provide a memorable stay.
Sea Point
This corner of South Africa offers an enticing range of places to stay in the vibrant city of Cape Town.
With its beautiful beaches, exciting nightlife, and multicultural cuisine, Sea Point is undoubtedly one of the best areas to reside in Cape Town. Here's a little more on what Sea Point has to offer.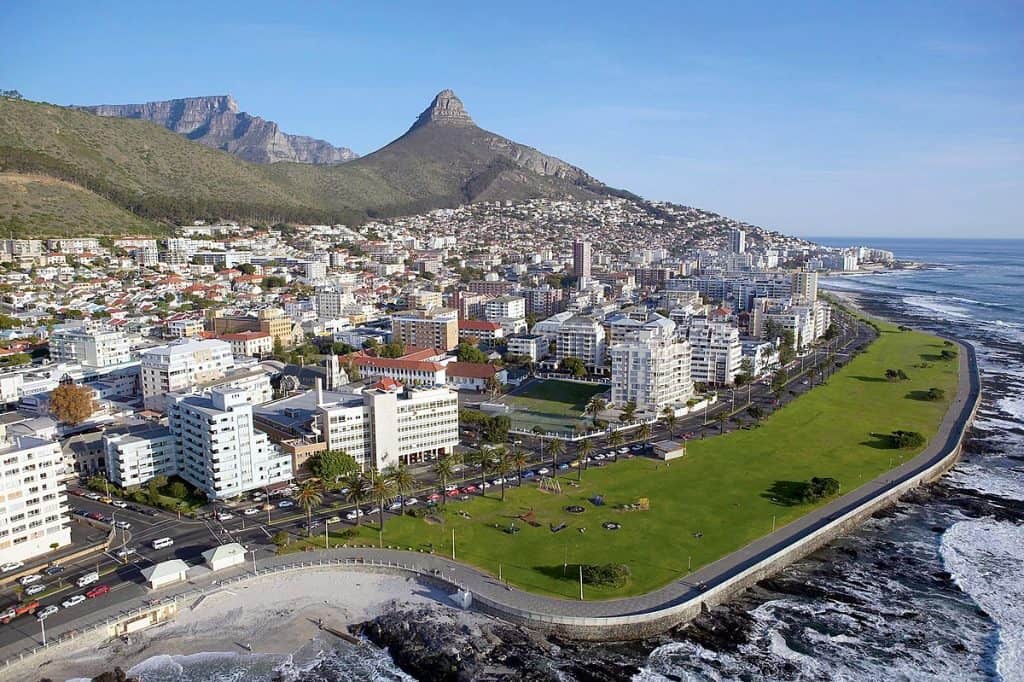 Overview of Sea Point
Sea Point: nestled in the shadow of Lion's Head and Signal Hill, this affluent suburb offers a unique blend of urban sophistication and seaside charm.
The area is known for its beautiful coastline, bustling Main Road with a variety of restaurants, and proximity to Cape Town's central business district, making it an attractive area for both tourists and business travelers alike.
If you're in the mood for something more active, you can always take a stroll along the Sea Point Promenade or have a swim at the Sea Point Pavilion Swimming Pool.
Here are some highlights of Sea Point:
A coastal location with beautiful sea views
Proximity to Cape Town's central business district
Variety of restaurants and shops on the Main Road
Active lifestyle with ample walking and swimming opportunities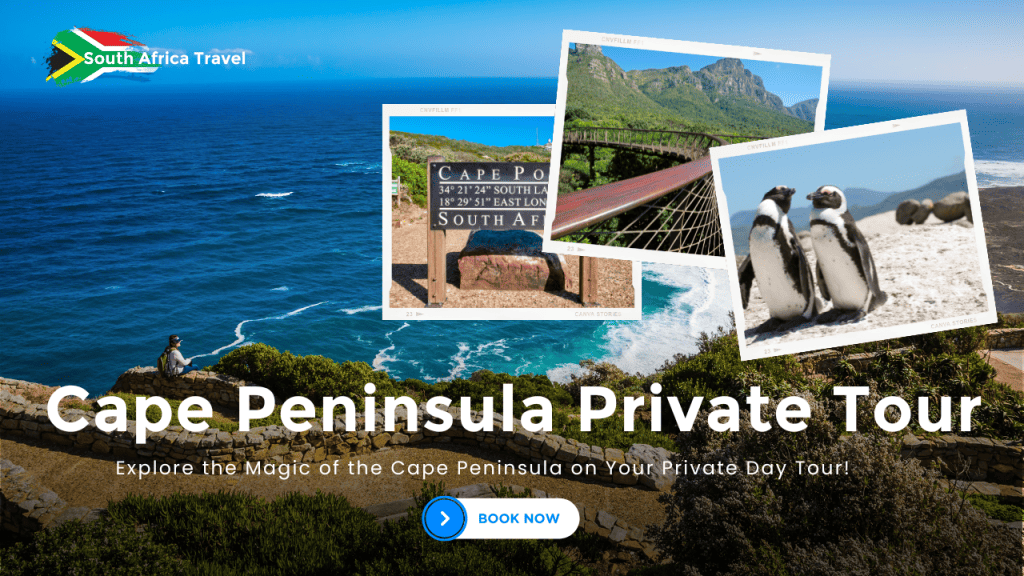 Popular Accommodation Options in Sea Point
When it comes to choosing a place to stay in Sea Point, there are a wealth of options, from luxurious hotels in Cape Town to cozy guesthouses.
Here are some popular options:
1. The Winchester Mansions: This iconic seafront hotel offers beautiful rooms, a courtyard garden, a heated pool, and a restaurant with stunning sea views.
2. Protea Hotel by Marriott Cape Town Sea Point: Situated between the beach and the city, this stylish hotel offers modern rooms, a fitness center, and an outdoor pool.
3. Sweet Ocean View Guesthouse: This charming guesthouse is housed in a Victorian building and offers comfortable rooms with sea or mountain views.
In summary, Sea Point is an excellent area to stay in while visiting Cape Town, offering a delightful mix of beach and city life.
No matter your budget, you're sure to find an accommodation option that suits your preferences and helps you make the most of your stay in this vibrant city.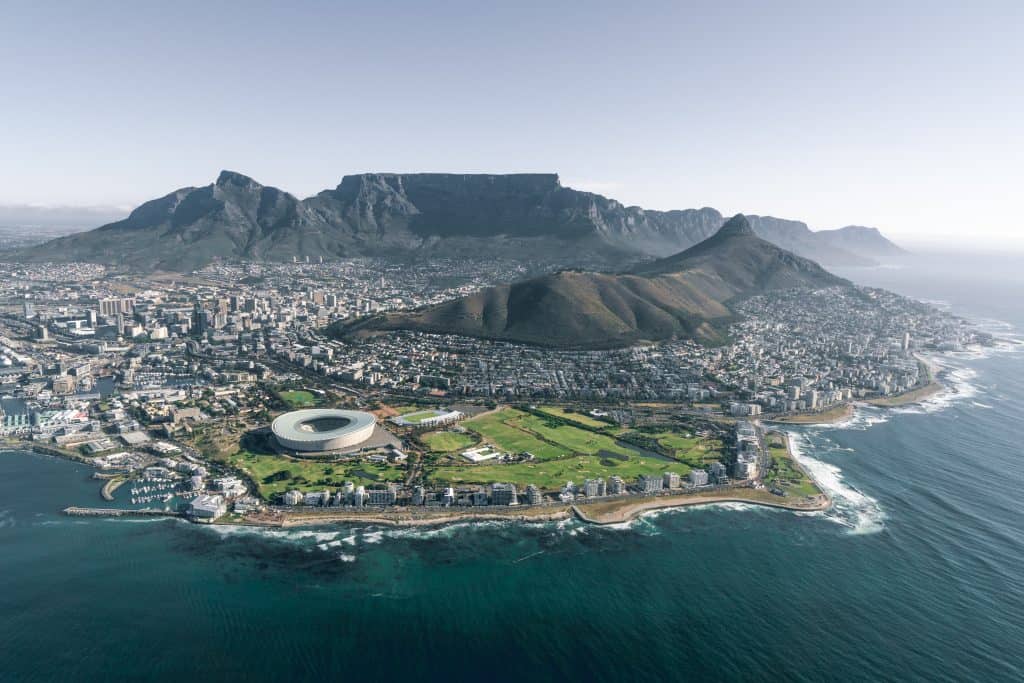 Conclusion
This exploration of the best areas in Cape Town provides a comprehensive look at what each region has to offer.
Each area is extraordinary, with unique features and attractions, so choosing where to stay in Cape Town will depend vastly on your personal preferences and what you plan to do while visiting.
Comparison Between City Bowl, Camps Bay, Waterfront, Constantia, and Sea Point
City Bowl: If a vibrant nightlife, bustling streets, and rich history at your doorstep sound appealing, City Bowl is an excellent choice for your stay. Being conveniently located near the main tourist attractions, such as Table Mountain, it's a great spot for first-time visitors.
Camps Bay: Renowned for its stunning beaches, trendy bars, and upscale restaurants, Camps Bay is the perfect place for luxury travelers who love to bask in the sun during the day and enjoy a vibrant nightlife scene.
Waterfront: If you appreciate convenience, the Waterfront area offers upmarket hotels, shopping, and dining. It's a great base to explore nearby tourist attractions such as Robben Island.
Constantia: Nestled amidst scenic wine estates, Constantia is the oldest wine-producing region in the southern hemisphere and is perfect for wine enthusiasts. It offers a tranquil escape from the bustling city.
Sea Point: Offering panoramic ocean views and a laid-back atmosphere, Sea Point is a relaxing retreat. With its promenade lined with eateries and shops, it is perfect for longer stays.
Key Factors to Consider When Choosing Accommodation in Cape Town
Here are some key points to help you decide where to stay:
Convenience: Consider how close a neighborhood is to tourist attractions, restaurants, and public transportation.
Budget: Your budget can dictate which areas you can afford. While the Waterfront and Camps Bay have more luxury offerings, City Bowl and Sea Point have a broader range of pricing.
Interests: Based on whether you want to explore historical sites, relax on the beach, haunt trendy nightspots, or savor wine, pick the area that best matches your interests.
Thank you for joining us on this journey through the best areas to stay in Cape Town.
We hope you find this guide helpful in planning your trip to this beautiful city. If you have any questions or suggestions, we would love to hear from you.
Safe travels, and have a wonderful time exploring Cape Town!