#travel #capetown #destinations #attractions #tablemountain #robbenisland #capeofgoodhope #capepoint #tours #privatetours #guidedtours #museums #traveldestinations
Cape Town, the vibrant and diverse city located at the southern tip of Africa, is a haven for travelers seeking breathtaking landscapes and unforgettable experiences. With so many incredible destinations to explore, it can be overwhelming to decide where to start.
But fear not, as we have compiled a list of the top 10 must-visit attractions in Cape Town. From the iconic Table Mountain to the charming Kirstenbosch Botanical Gardens, get ready to embark on a journey filled with awe-inspiring beauty and cultural wonders.
So pack your bags and join us as we uncover the best that Cape Town has to offer.
1. Table Mountain
1. Overview of Table Mountain
Table Mountain is a renowned landmark in Cape Town, South Africa. It is a flat-topped mountain that offers stunning views of the city and surrounding areas.
Here are some key highlights of Table Mountain:
Table Mountain is a UNESCO World Heritage Site and one of the Seven Wonders of Nature.
The mountain gets its name from its flat, table-like shape, which spans approximately three kilometers.
It is home to a diverse range of flora and fauna, including several endemic species.
Table Mountain National Park encompasses the mountain and surrounding areas, providing opportunities for outdoor activities and hiking trails.
2. Hiking and Cable Car options
One of the best ways to experience Table Mountain is by hiking to the summit. Multiple hiking routes cater to different fitness levels, offering stunning views along the way. For those who prefer not to hike, the Table Mountain Aerial Cableway provides a convenient and scenic ride to the top. The cable car rotates 360 degrees, allowing for panoramic views of the city and coastline.
3. Panoramic views and photo opportunities
Once you reach the summit of Table Mountain, you will be rewarded with breathtaking panoramic views of Cape Town, the Atlantic Ocean, and the surrounding landscapes. The summit offers ample photo opportunities, with various vantage points to capture the beauty of the mountain and its surroundings. Be sure to bring your camera and capture memories that will last a lifetime.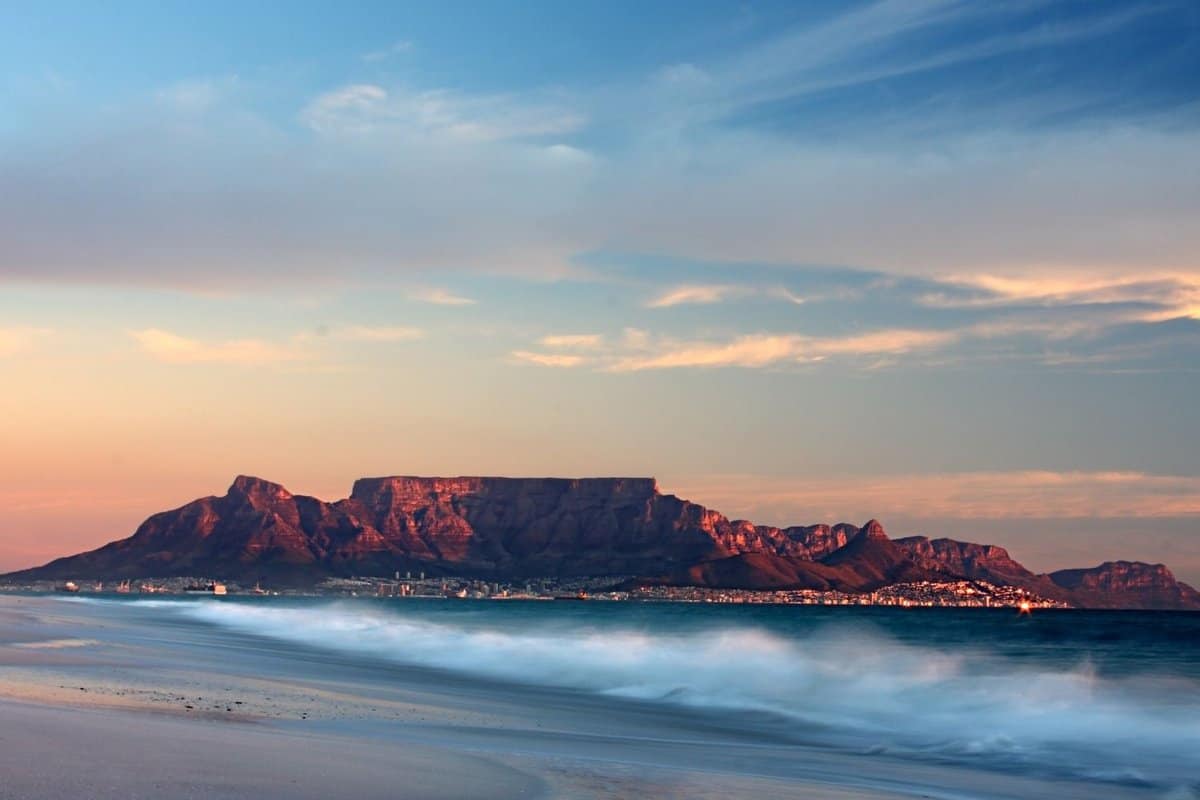 2. Robben Island
1. The historical significance of Robben Island
Robben Island holds significant historical importance in South Africa. It served as a place of political imprisonment during the apartheid era. The island was used to isolate and confine political prisoners, including Nelson Mandela, for their opposition to the oppressive apartheid regime.
2. Nelson Mandela's imprisonment
Nelson Mandela, a prominent anti-apartheid activist and the first democratically elected President of South Africa, spent 18 of his 27 years in prison on Robben Island. His imprisonment became a symbol of the struggle against apartheid and the quest for freedom and equality.
3. Guided tours and museum exhibits
Visitors to Robben Island can take guided tours, which provide insight into the history and significance of the island. Professional guides, often former political prisoners, share personal stories and anecdotes, adding a unique and personal touch to the experience. The tours include a visit to Mandela's prison cell, providing a glimpse into the harsh conditions he endured during his imprisonment.
The island is also home to a museum that exhibits artifacts, photographs, and displays that further illustrate the history and significance of Robben Island. These exhibits offer a deeper understanding of the struggle against apartheid and the journey towards democracy in South Africa.
Visiting Robben Island is a powerful and enlightening experience that allows visitors to learn about the nation's history and pay tribute to those who fought for freedom and equality.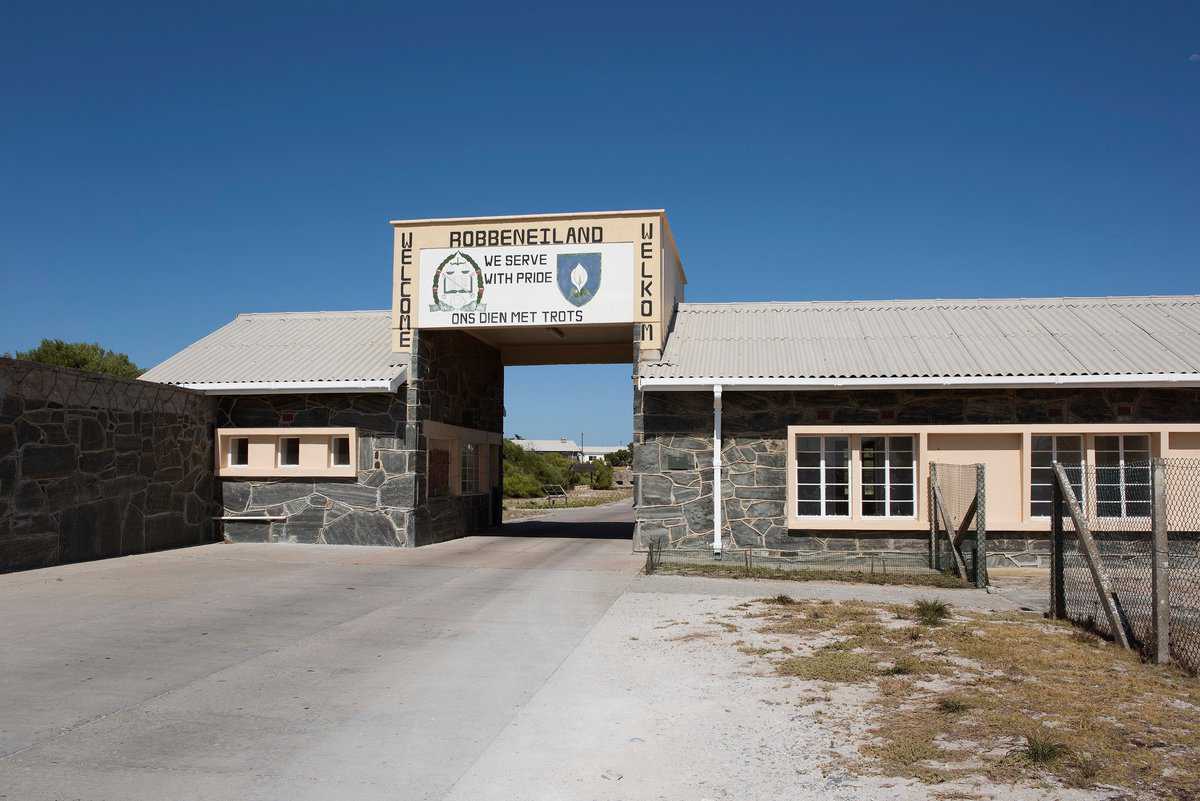 3. Cape of Good Hope
1. Exploring the southernmost point of Africa
Visiting the Cape of Good Hope is a must for any traveler in Cape Town. This iconic landmark is known as the southwesternmost point of the African continent and offers breathtaking views of the Atlantic Ocean. It is a place where the Indian and Atlantic Oceans meet, creating a spectacular sight.
2. Wildlife and nature reserves
The Cape of Good Hope is home to diverse wildlife and nature reserves, making it a paradise for nature lovers. Visitors can spot indigenous animals such as baboons, ostriches, and various bird species. Exploring the nature reserves allows you to discover the unique flora and fauna of the region.
3. Lighthouse and scenic coastal views
The Cape of Good Hope is also famous for its historic lighthouse, which has been guiding ships since the late 1800s. Climbing to the top of the lighthouse provides panoramic views of the rugged coastline and the vast ocean. The scenic views are simply breathtaking and a photographer's dream.
Visiting the Cape of Good Hope is a memorable experience that offers a combination of natural beauty, wildlife encounters, and stunning coastal views. It is a must-visit destination for anyone traveling to Cape Town.
4. Kirstenbosch National Botanical Garden
Overview of Kirstenbosch Gardens
Kirstenbosch National Botanical Garden is a must-visit destination for nature lovers and botanical enthusiasts in Cape Town. Located at the eastern foot of Table Mountain, this world-renowned garden showcases the unique flora and fauna of South Africa in a breathtaking setting.
Here are some key highlights of Kirstenbosch Gardens:
1. Floral Diversity: Kirstenbosch is home to an incredible variety of indigenous plants, including a vast collection of fynbos, the unique vegetation found in the Western Cape region. Visitors can explore the garden's diverse flora, which includes species like proteas, ericas, and restios.
2. Natural Beauty: The garden's location at the foot of Table Mountain offers stunning views of the surrounding landscape. Visitors can enjoy leisurely walks along the garden's well-maintained paths, taking in the breathtaking scenery and enjoying the tranquility of nature.
3. Canopy Walkway: One of the highlights of Kirstenbosch Gardens is the Boomslang, a suspended canopy walkway that meanders through the treetops. This unique structure offers visitors a chance to experience the garden from a different perspective and provides panoramic views of the surrounding area.
4. Sculpture Exhibition: Kirstenbosch often features outdoor sculpture exhibitions, where visitors can admire artworks set against the backdrop of the garden's natural beauty. These exhibitions add an artistic element to the already vibrant botanical experience.
5. Summer Concerts: During the summer months, Kirstenbosch Gardens hosts a series of popular outdoor concerts. These events attract both locals and tourists, who gather on the expansive lawn to enjoy live music in a picturesque setting.
Visiting Kirstenbosch Gardens is a wonderful way to immerse yourself in the natural beauty and biodiversity of Cape Town. Whether you're a keen botanist or simply looking for a peaceful escape from the city, Kirstenbosch Gardens offers a memorable experience for all.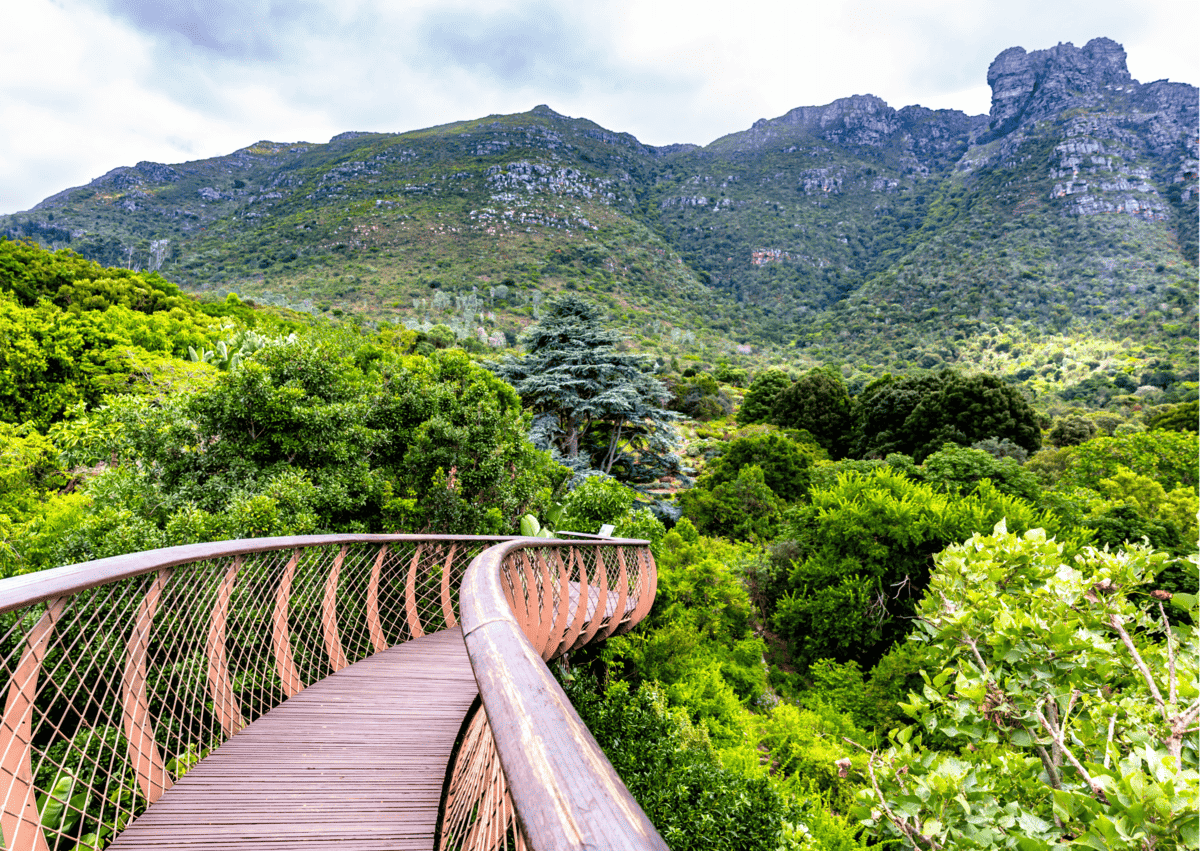 5. Victoria and Alfred Waterfront
1. Shopping, dining, and entertainment options
When visiting Cape Town, one of the must-see destinations is the Victoria & Alfred Waterfront. This vibrant waterfront area offers a combination of shopping, dining, and entertainment, making it a favorite among locals and tourists alike. Here are some highlights of what you can expect at the Victoria and Alfred Waterfront:
Shopping: The Victoria & Alfred Waterfront is home to a wide range of shops, from high-end fashion boutiques to local artisanal stores. Whether you're looking for designer clothing, African artwork, or unique souvenirs, you'll find it all here.
Dining: With a variety of restaurants, cafes, and food stalls, the waterfront is a paradise for food lovers. From fresh seafood to international cuisine, there's something to satisfy every palate. Be sure to try some South African specialties, such as biltong (dried cured meat) and bobotie (a spiced meat dish).
Entertainment: The Victoria & Alfred Waterfront offers a host of entertainment options, including live music performances, art galleries, and theaters. You can catch a show at the Two Oceans Aquarium, which houses a diverse range of marine life, or enjoy a movie at one of the cinemas.
Outdoor Activities: The waterfront area is also a great place to enjoy outdoor activities. Take a boat ride to Robben Island, where Nelson Mandela was once imprisoned, or hop on a harbor cruise for stunning views of Table Mountain and the city skyline.
Events and Festivals: Throughout the year, the Victoria & Alfred Waterfront hosts various events and festivals, including food and wine tastings, concerts, and cultural celebrations. Check the calendar to see what's happening during your visit.
With its stunning views, bustling atmosphere, and diverse range of experiences, the Victoria & Alfred Waterfront is a must-visit destination in Cape Town.

6. Camps Bay Beach
1. Popular beach destinations and coastal retreats
Camps Bay Beach is one of Cape Town's most popular beach destinations and a must-visit for tourists and locals alike. Located in the affluent suburb of Camps Bay, this beach offers stunning views of the Atlantic Ocean and the Twelve Apostles mountain range. Here are some reasons why you should add Camps Bay Beach to your Cape Town travel itinerary:
• Beautiful Beach: Camps Bay Beach boasts soft white sand and crystal-clear waters, perfect for sunbathing and swimming. The beach is Blue Flag certified, ensuring cleanliness and safety.
• Scenic Setting: Nestled between the mountain range and the ocean, Camps Bay Beach offers breathtaking views in every direction. Natural beauty will be all around you, whether you're taking a leisurely stroll along the promenade or lounging on the beach.
• Vibrant Atmosphere: Camps Bay Beach is known for its vibrant and cosmopolitan atmosphere. The beach is a popular spot for locals and tourists to relax, socialize, and enjoy the Cape Town lifestyle. You'll find trendy beachfront cafes, bars, and restaurants offering delicious food and refreshing drinks.
• Water Activities: If you're looking for adventure, Camps Bay Beach offers various water activities. You can try your hand at paddleboarding, kayaking, or surfing in the ocean. There are also boat tours available, allowing you to explore the coastline and spot marine life.
• Sunset Views: Camps Bay Beach is famous for its stunning sunsets. As the sun dips below the horizon, the sky is painted with vibrant hues of orange, pink, and purple, creating a magical ambiance. Watching the sunset from Camps Bay Beach is a romantic and memorable experience.
Whether you're seeking relaxation, adventure, or simply a picturesque setting, Camps Bay Beach has something for everyone. Don't miss the chance to visit this iconic Cape Town destination during your trip.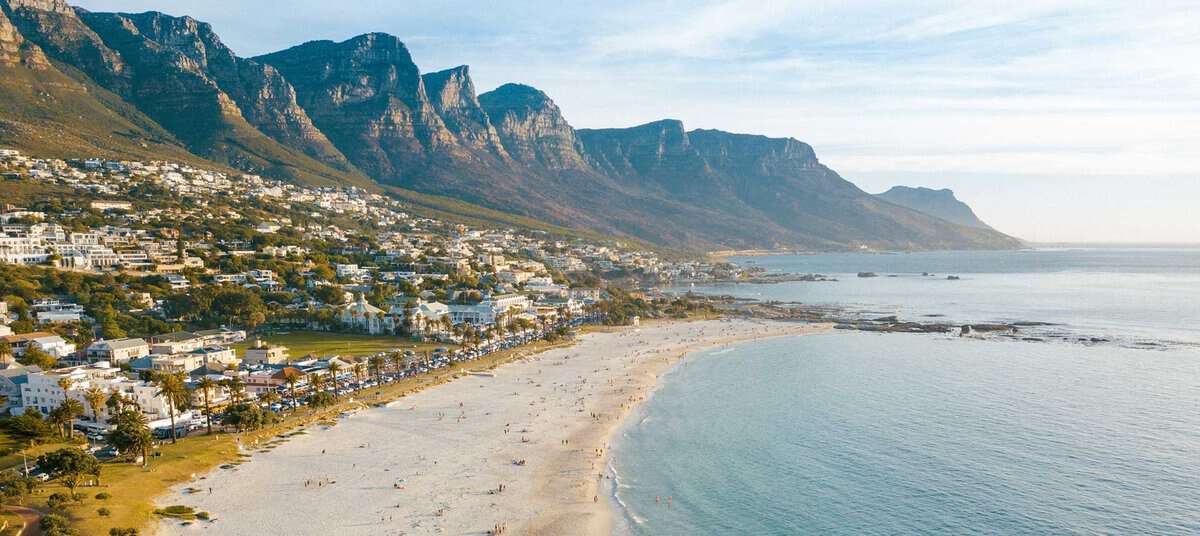 7. Cape Winelands
1. Wine tasting and vineyard tours
The Cape Winelands region is a must-visit destination for wine enthusiasts and food lovers. With its rolling vineyards and stunning scenery, this area offers a unique blend of natural beauty and exquisite wines. Some of the activities you can enjoy in the Cape Winelands include:
Wine tasting: The region is famous for its award-winning wines, and you'll have the opportunity to sample a wide variety of red, white, and sparkling wines. From bold reds to crisp whites, there's something for every palate.
Vineyard tours: Take a guided tour of the vineyards and learn about the winemaking process from grape to bottle. Many wine estates offer cellar tours, where you can see how the wines are aged and blended.
Food and wine pairings: Indulge in delicious food and wine pairings, where local chefs create dishes that perfectly complement the wines. From gourmet cheese platters to decadent chocolate tastings, these experiences are a true delight for the senses.
2. Stellenbosch, Franschhoek, and Paarl regions
The Cape Winelands is made up of several regions, each with its own unique charm and offerings. Here are three of the most popular regions to explore:
Stellenbosch: Known as the heart of the Cape Winelands, Stellenbosch is home to numerous wine estates, boutique hotels, and world-class restaurants. Take a stroll along the oak-lined streets, visit the Stellenbosch Museum, or relax under the trees in one of the town's picturesque squares.
Franschhoek: This charming town was settled by French Huguenots in the 17th century and has retained much of its European charm. In addition to its wineries, Franschhoek is also known for its exceptional cuisine, with numerous award-winning restaurants to choose from.
Paarl: Paarl is the third-oldest town in South Africa and offers a rich history and stunning landscapes. Visit the iconic Paarl Rock, explore the Paarl Mountain Nature Reserve, or enjoy a picnic in one of the town's beautiful parks.
Each region in the Cape Winelands has its own unique wine culture and breathtaking landscapes, making it a fantastic destination for wine lovers and nature enthusiasts alike.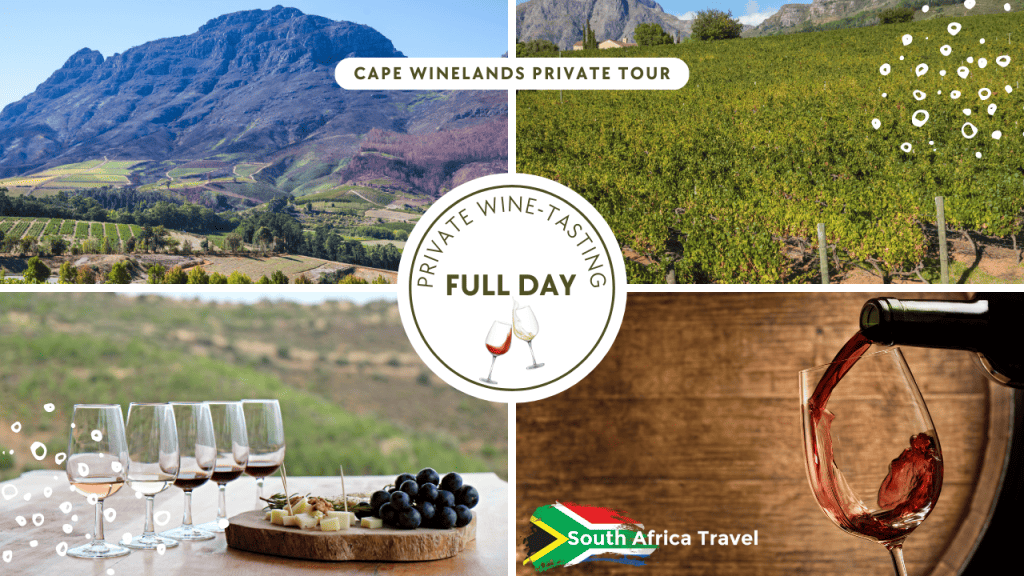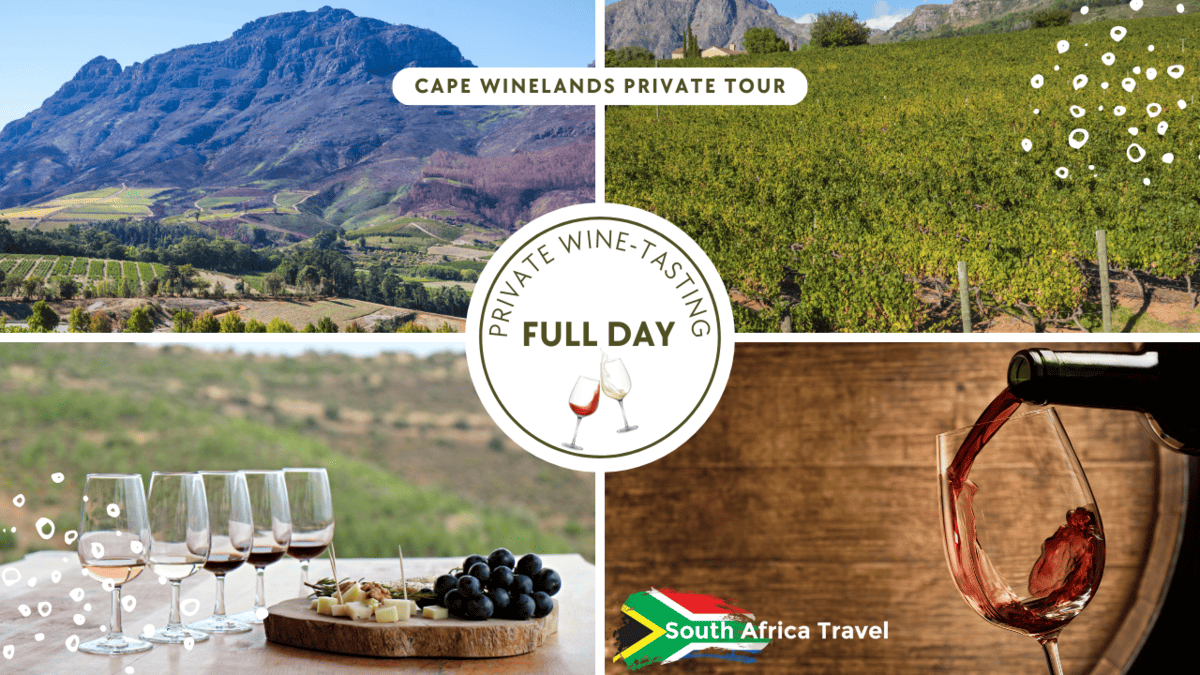 8. Boulders Beach Penguin Colony
1. Unique penguin colony and conservation efforts
Boulders Beach Penguin Colony is a must-visit destination in Cape Town for nature lovers and wildlife enthusiasts. This unique colony is home to the endangered African penguins, also known as the jackass penguins due to their braying call. Here are some key highlights of the Boulders Beach Penguin Colony:
Unique Penguin Colony: Boulders Beach is one of the few places in the world where you can get up close and personal with African penguins. The colony has grown to over 2,000 penguins, making it a fascinating place to observe and learn about these charming creatures.
Conservation Efforts: The colony and its surroundings are part of the Table Mountain National Park Marine Protected Area, which aims to protect and preserve the unique biodiversity of the area. Visitors can learn about conservation efforts and the importance of protecting this endangered species.
Boardwalks and Viewing Platforms: To ensure the safety of the penguins and their habitat, boardwalks and viewing platforms have been constructed, allowing visitors to observe the penguins without disturbing them. These elevated platforms provide a closer look at their nesting sites and daily activities.
Swimming and Beach Access: Boulders Beach is also open to visitors who wish to enjoy a swim or relax on the beach. The calm waters and sheltered coves make it a safe and enjoyable spot for swimming, especially for families with children.
Visitor Information Center: There is a visitor information center at the entrance to Boulders Beach, where you can find out more about the penguins, their habitat, and conservation efforts. The center also provides educational materials for children and adults.
Visiting Boulders Beach Penguin Colony offers a unique opportunity to witness these fascinating birds in their natural habitat and learn about the conservation efforts to protect them.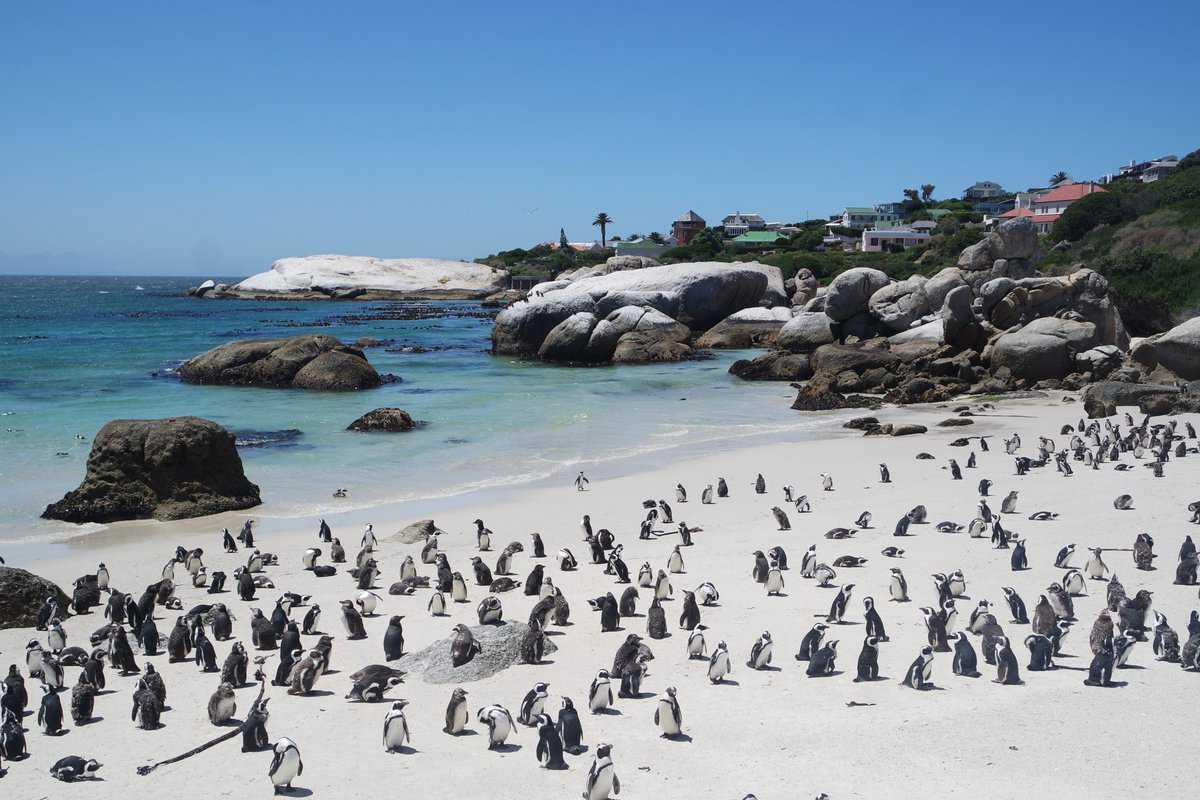 9. Cape Point Nature Reserve
1. Exploring the natural beauty of Cape Point
Cape Point Nature Reserve, located at the southern tip of the Cape Peninsula in South Africa, is a must-visit destination for nature lovers. The reserve offers breathtaking views of rugged cliffs, dramatic coastlines, and the meeting point of the Atlantic and Indian Oceans. It's a paradise for photographers, with countless opportunities to capture stunning landscapes and unique flora and fauna.
Visitors can explore the reserve on foot or take a scenic drive to some of the lookout points. Don't forget to bring your camera to capture the iconic Cape Point lighthouse, perched on the top of the cliffs. The reserve also offers picnic spots, so you can enjoy a leisurely lunch with a view.
2. Wildlife encounters and hiking trails
Cape Point Nature Reserve is home to an abundance of wildlife, including baboons, antelopes, ostriches, and over 250 species of birds. Keep an eye out for these fascinating creatures as you explore the reserve.
For adventurous travelers, Cape Point offers several hiking trails that allow you to immerse yourself in the natural surroundings. The trails range in difficulty, from easy walks to more challenging hikes. Along the way, you'll discover hidden beaches, caves, and stunning viewpoints.
Whether you're a nature enthusiast, a hiker, or simply in search of breathtaking views, Cape Point Nature Reserve is a destination that should not be missed. Plan your visit and witness the beauty and grandeur of this unique natural wonder.
Click here to learn more about the famous Cape Peninsula Tour this beautiful city has to offer.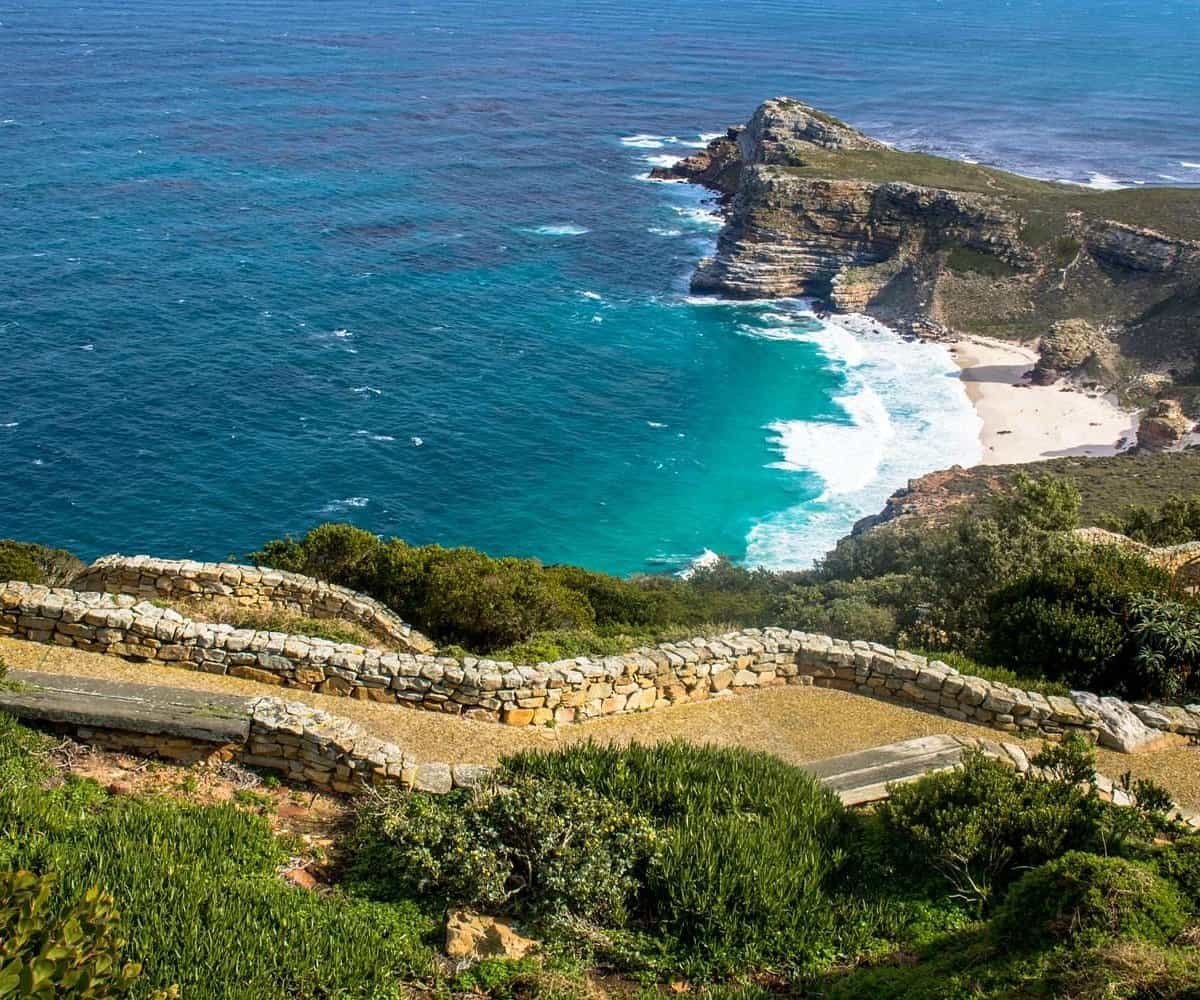 10. District Six Museum
1. History and heritage of District Six
The District Six Museum in Cape Town is a vital cultural institution that tells the story of the vibrant and diverse district known as District Six. This museum is dedicated to preserving the memory and history of the area and educating visitors about the devastating forced removals that took place during the apartheid era.
District Six was once a thriving and multicultural community, home to a diverse range of people from different backgrounds, including former slaves, immigrants, and indigenous South Africans. However, in the 1960s, the apartheid government declared District Six a "white group area" and forcibly removed around 60,000 residents from their homes.
The District Six Museum captures the spirit and resilience of the community through its exhibitions, photographs, and personal stories. Visitors can learn about the history and heritage of District Six and gain a deeper understanding of the impact of apartheid on the lives of its residents.
The museum also serves as a memorial and a place for healing and reconciliation, providing a platform for former residents to share their experiences and reconnect with their roots. It is a powerful reminder of the importance of remembering and acknowledging the past to build a more inclusive future.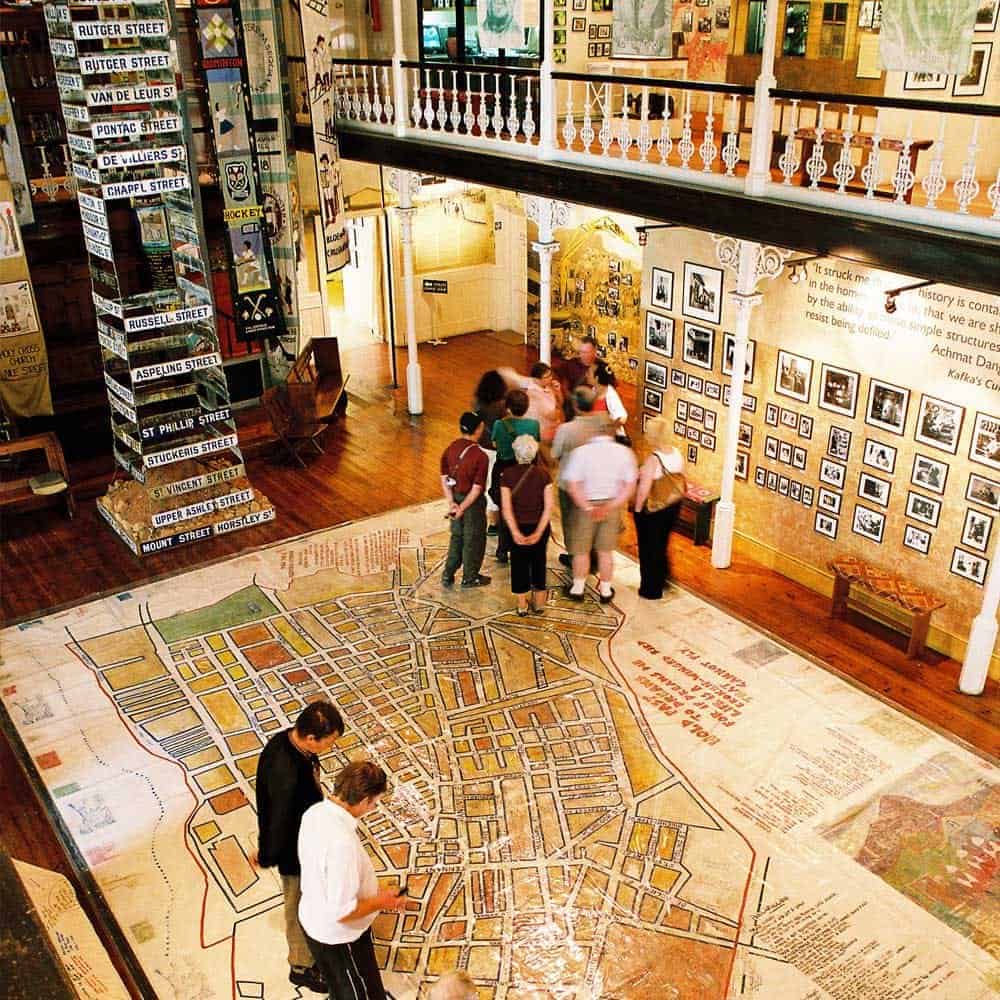 Conclusion
1. Planning tips and recommendations for visitors
When planning your trip to Cape Town, consider the following tips and recommendations:
Weather: Cape Town experiences a mild Mediterranean climate, with warm and dry summers and cool and wet winters. Pack accordingly and check the weather forecast before your visit.
Safety: While Cape Town is generally safe for tourists, it's important to exercise caution and be aware of your surroundings. Avoid displaying expensive items and be cautious of your belongings.
Transportation: Cape Town has a reliable public transportation system, including buses and trains. However, for convenience and flexibility, consider using private shuttle services or renting a car.
Attractions and Activities: Make a list of the top attractions and activities you want to experience in Cape Town, such as visiting Table Mountain, exploring Robben Island, or wine tasting in Stellenbosch. Prioritize your itinerary and make reservations in advance, if necessary.
Local Cuisine: Cape Town is known for its diverse culinary scene. Don't miss the opportunity to try local delicacies such as Cape Malay curry, biltong (dried cured meat), and seafood dishes.
2. Super Shuttles offers reasonably priced shuttle services and private tours around Cape Town.
For convenient and hassle-free transportation around Cape Town, consider the affordable shuttle services and private tours offered by Super Shuttles. They provide comfortable and reliable transportation options, allowing you to explore the city at your own pace. Whether you're traveling alone or in a group, Super Shuttles can accommodate your needs and offer personalized service. Their experienced drivers and knowledgeable guides will ensure you have a memorable and enjoyable experience in Cape Town.