#privatetours #sightseeing #sightseeingdaytours #privatetours #daytours #capepeninsulatour #tablemountain #kirstenboschbotanicalgardens #boudlersbeach #attractions #sightseeingattractractions #capetowntours #tourscapetown
Are you ready to experience the breathtaking beauty of Cape Town?
Look no further than our selection of the best Cape Town private sightseeing day tours.
With a wide array of options to choose from, you can explore the iconic Table Mountain, marvel at the adorable penguins at Boulder's Beach, and discover the stunning Cape Peninsula.
Our tour destinations and itineraries are fully inclusive, ensuring that you have a hassle-free and unforgettable experience.
So get ready to embark on a journey like no other and create memories that will last a lifetime with our handpicked Top 10 Private Sightseeing Day Tours around Cape Town.
1. Cape Peninsula Tour
Highlights of the Cape Peninsula Tour
The Cape Peninsula Tour is a must-do private sightseeing day tour when visiting Cape Town. This tour takes you on a scenic journey along the coastline, showcasing the natural beauty and stunning landscapes of the region.
Here are some of the highlights of the Cape Peninsula Tour:
1. Cape of Good Hope: Visit the iconic Cape of Good Hope, where the Atlantic and Indian Oceans meet. Explore the rugged cliffs and scenic viewpoints, and enjoy the breathtaking views of the surrounding coastline.
2. Boulders Beach Penguin Colony: Get up close and personal with the adorable African penguins at Boulders Beach. This protected area is home to a large colony of penguins and offers a unique opportunity to observe them in their natural habitat.
3. Cape Point: Located within Table Mountain National Park, Cape Point is a scenic viewpoint that offers panoramic views of the coastline. Take a hike to the top and soak in the beauty of the surrounding nature.
4. Kirstenbosch National Botanical Garden: Explore the diverse flora and fauna of the Kirstenbosch National Botanical Garden. This stunning garden is home to a wide range of indigenous plants and offers peaceful walking trails.
5. Scenic Drive along Chapman's Peak: One of the highlights of the Cape Peninsula Tour is the scenic drive along Chapman's Peak. This winding coastal road offers breathtaking views of the Atlantic Ocean and the surrounding mountains.
This Cape Peninsula Tour is a perfect way to explore the natural beauty of Cape Town and its surrounding areas. Don't forget to bring your camera to capture the stunning landscapes and memories of this unforgettable journey.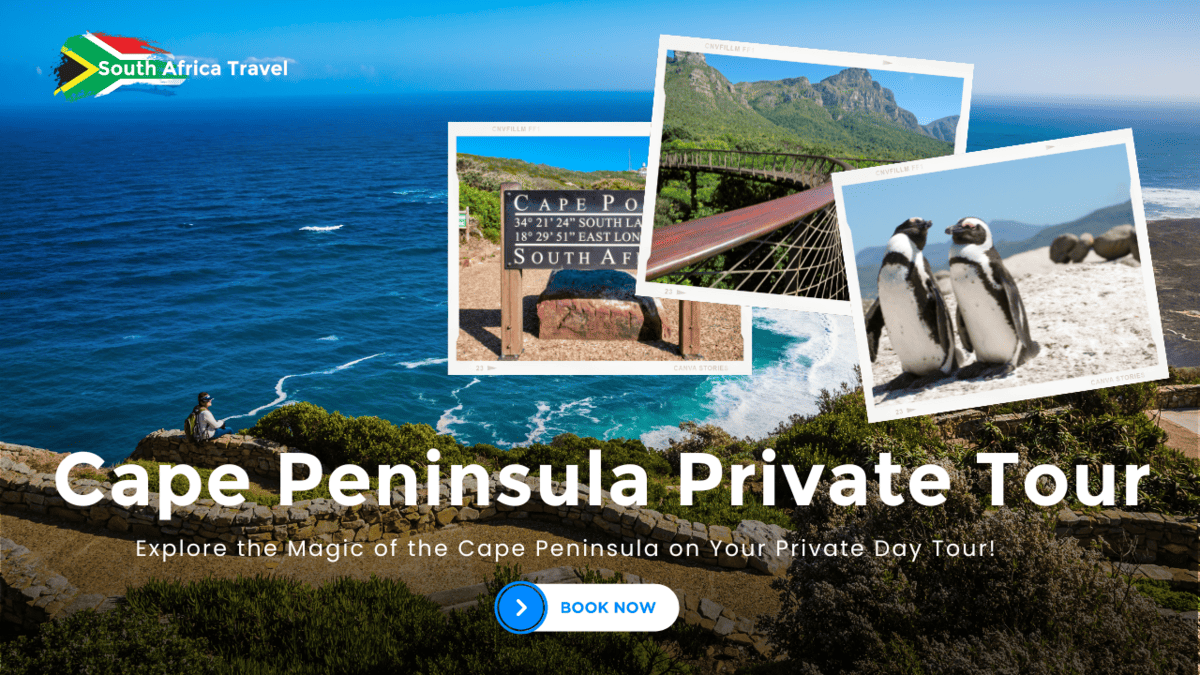 2. Kirstenbosch Botanical Gardens
Exploring Kirstenbosch Botanical Gardens
Kirstenbosch Botanical Gardens is a must-visit destination for nature lovers and gardening enthusiasts. Situated at the foot of Table Mountain in Cape Town, South Africa, this beautiful garden is home to a wide variety of indigenous plant species.
Visitors to Kirstenbosch can enjoy a leisurely stroll through the well-maintained pathways, admiring the stunning flora and taking in the breathtaking views of Table Mountain. The garden covers an area of 528 hectares and offers a tranquil escape from the bustling city.
Flora and Fauna at Kirstenbosch
Kirstenbosch is known for its diverse range of plant life, with over 7,000 species of plants, including colorful fynbos, proteas, and cycads. It is a UNESCO World Heritage Site and is considered one of the most beautiful botanical gardens in the world.
Some of the notable features of Kirstenbosch Botanical Gardens include:
1. Boomslang Canopy Walkway: The Boomslang (meaning "tree snake") is a unique and elevated walkway that offers visitors a bird's-eye view of the gardens. It winds its way through the treetops, providing a truly immersive and unforgettable experience.
2. Fragrance Garden: This section of the garden is designed to engage the sense of smell with a variety of fragrant plants and flowers. Visitors can enjoy the scents of lavender, rosemary, and other aromatic species.
3. Cycad Amphitheater: The amphitheater is home to a collection of ancient cycad plants, which are considered living fossils. These prehistoric plants have been around for millions of years and provide a glimpse into the botanical history of the region.
4. Sculpture Garden: The sculpture garden showcases a range of contemporary and traditional artworks amidst the natural beauty of the gardens. It is a unique blend of art and nature and adds an artistic element to the overall experience.
Kirstenbosch Botanical Gardens is a true gem in Cape Town, offering a peaceful and scenic retreat for visitors. Whether you're interested in plant life, stunning views, or simply a tranquil space to relax, Kirstenbosch is a must-visit destination.
3. Table Mountain Cableway
Riding the Table Mountain Cableway
Table Mountain Cableway is one of Cape Town's most popular tourist attractions, offering breathtaking views of the city and surrounding landscapes. Riding the cableway is a thrilling experience that allows visitors to reach the summit of Table Mountain effortlessly. The cableway is designed to rotate 360 degrees, providing passengers with panoramic views during the ascent. It is a convenient and comfortable way to access the top of Table Mountain and experience the beauty of Cape Town from a different perspective.
Panoramic Views from Table Mountain
Once at the top of Table Mountain, visitors are rewarded with stunning panoramic views of Cape Town, the Atlantic Ocean, and the surrounding mountains. The viewing platforms provide a 360-degree vantage point, allowing visitors to take in the city's beauty from every angle. On a clear day, it is possible to see as far as Robben Island and Cape Point. The natural beauty and unique rock formations of Table Mountain make it a must-visit attraction for both locals and tourists.
To make the most of your visit to Table Mountain, it is recommended to check the weather conditions beforehand, as the cableway operates subject to weather conditions. Additionally, it is advisable to bring sunscreen, a hat, and comfortable walking shoes, as the summit offers several hiking trails and exploration opportunities.
With its thrilling cableway ride and breathtaking views, Table Mountain offers a memorable experience for visitors exploring Cape Town's sights and natural wonders.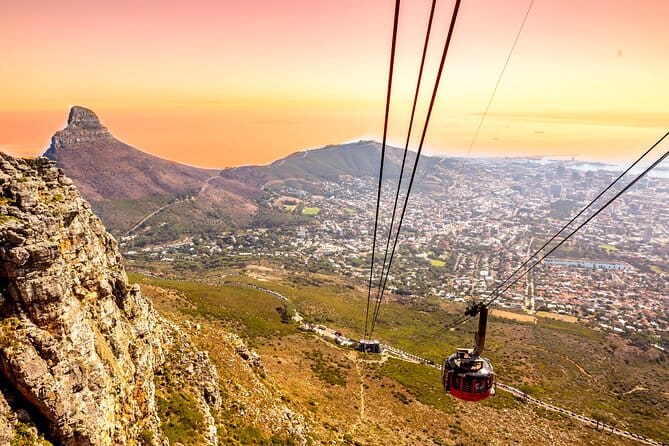 4. Robben Island
Visiting Robben Island
Robben Island is an iconic destination in Cape Town that holds historical significance. To engage in a memorable and educational experience, consider taking a guided tour of this UNESCO World Heritage Site. Here's what you need to know about visiting Robben Island:
Boat trip: The journey to Robben Island starts with a scenic boat ride from the V&A Waterfront. Enjoy breathtaking views of the coastline and Table Mountain as you approach the island.
Guided tour: After you arrive on the island, former political prisoners will take you on a guided tour. They share their personal stories and provide insights into the island's history, including its role as a political prison during apartheid.
Prison tour: The tour includes a visit to the maximum-security prison where Nelson Mandela was famously incarcerated for 18 years. Explore the prison cells and communal areas, and learn about the harsh conditions that prisoners endured.
Lighthouse tour: In addition to the prison tour, you can also visit the Robben Island Lighthouse. This historic lighthouse has guided ships safely along the coast since 1864 and offers panoramic views of the island and surrounding ocean.
Museum and exhibition: Robben Island also features a museum and exhibition that provide further insights into South Africa's struggle for freedom and the legacy of apartheid.
Historical Significance of Robben Island
Robben Island holds immense historical significance and is a powerful symbol of South Africa's past. Some key points about its historical importance include:
Political prison: During apartheid, Robben Island was used to imprison political dissidents, including Nelson Mandela and other anti-apartheid activists. Their imprisonment on the island became a symbol of resistance against oppression.
Human rights struggles: The stories of resilience and resistance that emerged from Robben Island highlight the struggles for human rights and democracy in South Africa.
Mandela's transformation: Nelson Mandela's time on Robben Island played a pivotal role in shaping his leadership and commitment to reconciliation. His release from the island marked a turning point in South Africa's history.
UNESCO World Heritage Site: In recognition of its historical significance, Robben Island was designated a UNESCO World Heritage Site in 1999.
Visiting Robben Island provides visitors with a deep understanding of South Africa's complex past and the ongoing pursuit of social justice and equality. It is a must-visit destination for anyone interested in history and human rights.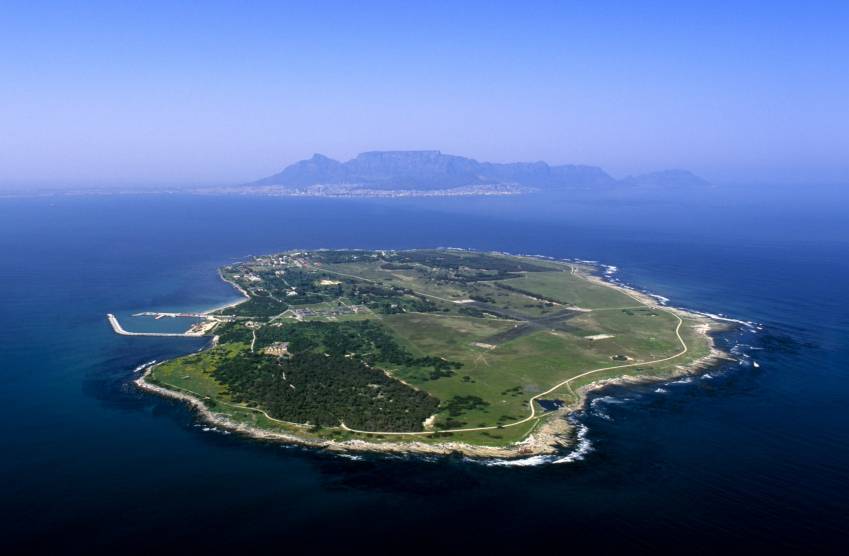 5. Cape Winelands Tour
Wine Tasting in the Cape Winelands
Embark on a delightful Cape Winelands Private Tour and explore the breathtaking beauty of the wine regions surrounding Cape Town. Experience the finest wines and indulge in the picturesque landscapes of Stellenbosch and Franschhoek. Here are some highlights of this tour:
1. Wine Tasting: Discover the diverse and exquisite wines produced in the Cape Winelands region through wine tastings at top-class wine estates. Experience the flavors and aromas of a wide variety of wines, including red, white, and sparkling wines.
2. Stellenbosch: Explore the historic town of Stellenbosch, known for its Cape Dutch architecture and esteemed wine estates. Take a stroll down the oak-lined streets, visit renowned wineries, and savor delicious cuisine at charming local restaurants.
3. Franschhoek: Immerse yourself in the beauty of Franschhoek, an enchanting town with a rich French heritage. Taste exceptional wines, visit art galleries, and enjoy the gourmet delights offered by the town's renowned restaurants.
4. Scenery: Marvel at the stunning scenery of the Cape Winelands, which features rolling vineyards, majestic mountain ranges, and picturesque landscapes. The region offers breathtaking views that will leave you in awe.
Discover the delights of the Cape Winelands on a private sightseeing day tour, sampling the finest wines and embracing the beauty of Stellenbosch and Franschhoek. It's an experience that wine enthusiasts and nature lovers will treasure forever.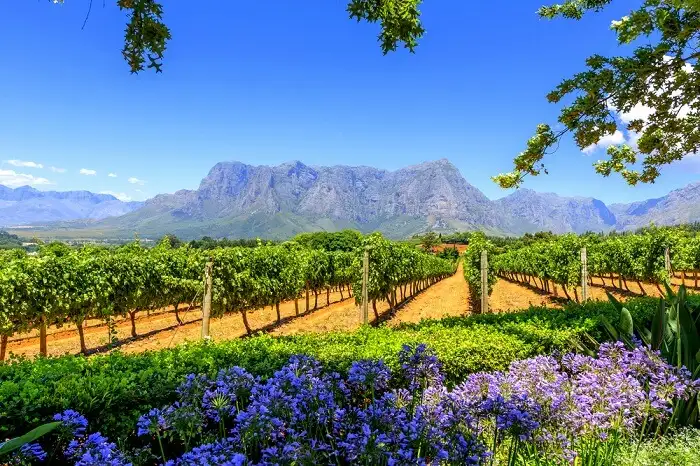 6. Cape Point and Cape of Good Hope Nature Reserve
Exploring Cape Point and the Cape of Good Hope
Cape Point and the Cape of Good Hope Nature Reserve are must-visit destinations when exploring Cape Town. Situated at the southwestern tip of the Cape Peninsula, these locations offer stunning natural beauty and breathtaking scenery.
When visiting Cape Point and the Cape of Good Hope, you can expect to:
Experience panoramic views of the Atlantic Ocean and the rugged coastline.
Witness the meeting of the Atlantic and Indian Oceans, where the currents collide.
Explore the Cape of Good Hope Nature Reserve, home to diverse flora and fauna.
Take a hike or ride the Flying Dutchman Funicular to the lighthouse at Cape Point, perched atop rugged cliffs.
Discover unique wildlife species, including ostriches, baboons, and Cape fur seals.
Enjoy scenic drives along the coastline, passing picturesque beaches and rocky outcrops.
Take memorable photos against the backdrop of stunning landscapes.
Wildlife and Scenic Views at Cape Point
Cape Point is known for its remarkable wildlife sightings and breathtaking views. Don't be surprised if you encounter:
Chacma baboons: These fascinating creatures are native to the Cape Peninsula and can often be seen roaming the area. Remember to keep a safe distance and not feed them.
Cape fur seals: Look out for these playful and curious creatures as they bask on the rocks and frolic in the ocean.
A diverse range of bird species: Cape Point is a paradise for birdwatchers, with various species such as African penguins, Cape gannets, and endangered African black oystercatchers.
The scenic beauty of Cape Point is unparalleled: With towering cliffs, pristine beaches, and mesmerizing ocean views, you'll be treated to a visual feast throughout your journey.
To fully appreciate the beauty of Cape Point and the Cape of Good Hope Nature Reserve, take your time to explore the area and immerse yourself in its natural wonders. Don't forget your camera to capture the unforgettable memories you'll make during your visit!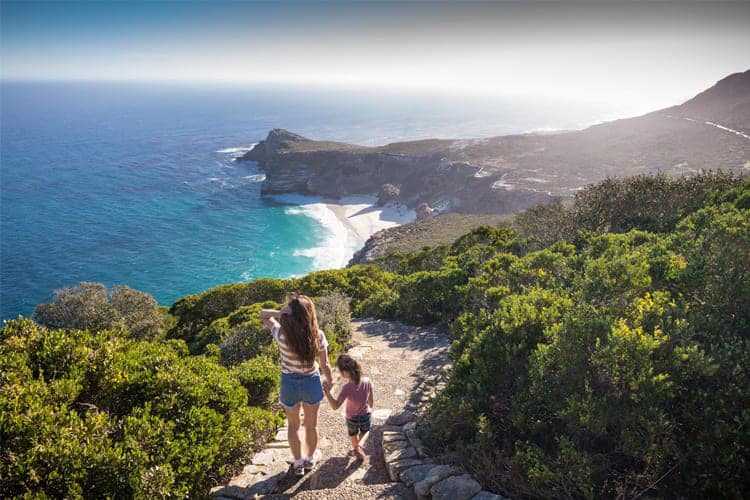 7. Bo-Kaap Cultural Experience
Immersing in Bo-Kaap's Culture and History
Bo-Kaap, located in Cape Town, is a vibrant neighborhood known for its colorful houses, rich history, and diverse culture. This cultural experience offers visitors a glimpse into the Cape Malay heritage and the unique blend of Indonesian, African, and European influences that have shaped the community over the centuries.
Immersing yourself in the Bo-Kaap's culture and history allows you to:
• Explore the Cobblestone Streets: Take a leisurely stroll through the neighborhood's cobblestone streets, lined with brightly painted houses that create a picturesque and vibrant atmosphere.
• Visit the Bo-Kaap Museum: The Bo-Kaap Museum provides an insight into the history, heritage, and traditions of the Cape Malay community. Learn about their origins, struggles, and contributions to Cape Town's cultural fabric.
• Discover Cape Malay Cuisine: Indulge in the unique flavors of Cape Malay cuisine, which blends traditional Malay, Indonesian, and African ingredients and cooking techniques. Try mouthwatering dishes like bobotie, samoosas, and koeksisters.
Colorful Houses and Cape Malay Cuisine
The colorful houses of Bo-Kaap are not only visually stunning but also hold cultural significance. The tradition of painting houses in vibrant colors is believed to have originated with slaves who were allowed to paint their homes after being emancipated. Each color has a specific meaning, with green symbolizing the Islamic religion.
In addition to the visual feast, the Cape Malay cuisine in Bo-Kaap is a must-try experience. Known for their bold flavors and aromatic spices, Cape Malay dishes have become an integral part of South African cuisine.
Some of the popular dishes include:
Bobotie: A delicious and fragrant baked dish made with minced meat, spices, and a creamy egg-based topping.
Cape Malay Curry: A flavorful and aromatic curry, often made with chicken or lamb and a blend of spices like turmeric, cinnamon, and coriander.
Koeksisters: Sweet and sticky deep-fried pastries, similar to doughnuts, soaked in a syrup made from sugar, water, and lemon juice.
Samoosas: are crispy pastry parcels filled with a savory mixture of meat, vegetables, cheese, and spices.
Visiting Bo-Kaap provides a unique opportunity to immerse yourself in the vibrant culture, history, and culinary delights of the Cape Malay community. It is a must-visit destination for anyone seeking a truly enriching and memorable experience in Cape Town.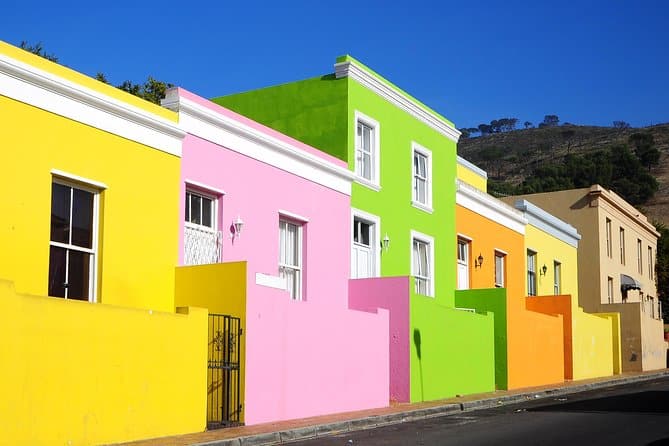 8. District Six Museum
Learning about Apartheid History at the District Six Museum
The District Six Museum in Cape Town is a significant cultural institution that serves as a memorial to the forced removals carried out during the apartheid era. Located in the District Six neighborhood, which was once a vibrant and diverse community that was demolished by the government in the 1970s.
Visiting the District Six Museum provides visitors with a unique opportunity to learn about the history of apartheid and its impact on the local community. The museum documents the stories and experiences of those who lived in District Six before they were forcibly removed, as well as the ongoing struggles for justice and restitution.
Some key highlights of the District Six Museum include:
1. Exhibitions: The museum features a range of exhibitions that showcase the history, culture, and heritage of the district. These exhibitions include photographs, personal testimonies, and artifacts that provide a powerful insight into the lives of the residents before the forced removals.
2. Oral History Project: The museum has an extensive oral history project that has recorded the memories and stories of former residents of District Six. Visitors can listen to these recorded testimonies and gain a deeper understanding of the impact of the forced removals on individuals and families.
3. Walking Tours: The museum provides guided walking tours of District Six with former residents who share their unique experiences and memories. These tours provide a unique perspective on the neighborhood and allow visitors to see the physical remnants of the community that once existed.
By visiting the District Six Museum, visitors have the opportunity to engage with the complex and often painful history of apartheid and gain a greater understanding of the experiences of those who were directly affected. It is an important institution that continues to preserve the memory of District Six and advocate for social justice and restitution.
9. Boulders Beach Penguin Colony
Meeting African Penguins at Boulders Beach
If you're looking for a unique and adorable wildlife experience in Cape Town, a visit to the Boulders Beach Penguin Colony is a must. Located near Simon's Town, Boulders Beach is home to a colony of African Penguins, also known as Jackass Penguins due to their distinctive braying sound. Here's what you can expect when visiting Boulders Beach Penguin Colony:
1. Close Encounters: At Boulders Beach, you can get up close and personal with these charismatic penguins. Watch them waddle along the white sandy beaches, swim in the crystal-clear waters, and interact with each other.
2. Boardwalks and Viewing Areas: The beach has well-maintained boardwalks and viewing areas that allow visitors to observe the penguins in their natural habitat without disturbing them. These elevated platforms offer excellent views of the penguins without causing any harm or disruption.
3. Breeding Season: Boulders Beach is a breeding ground for African Penguins, and if you visit during the breeding season (usually between March and May), you may be lucky enough to see fluffy penguin chicks. It's an incredible sight and one that you won't forget.
4. Conservation Efforts: Boulders Beach Penguin Colony forms part of Table Mountain National Park and is operated by SANParks (South African National Parks). SANParks has implemented various conservation measures to protect the penguins and their habitat, ensuring their long-term survival.
A visit to Boulders Beach Penguin Colony is a fantastic opportunity to witness these adorable creatures up close and learn more about their conservation. Remember to maintain a safe distance, follow park rules, and make sure not to disturb or feed the penguins. Get ready for a truly memorable experience with these charming African Penguins.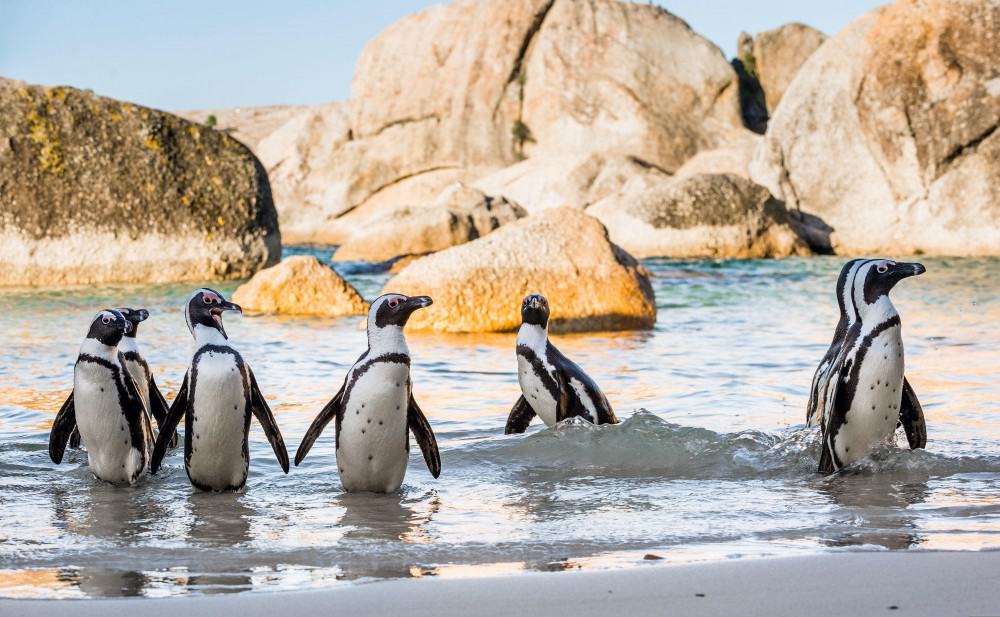 10. Township Tour
Experiencing Cape Town's Townships
Explore the vibrant and diverse townships with a Private Tour of Cape Town. This tour provides an authentic insight into the rich history, culture, and daily life of the local communities. Here are some key highlights of the Township Tour:
Guided Tour: The Township Tour, led by informed and skilled guides, provides a distinctive viewpoint on the townships and their inhabitants. Learn about the history, challenges, and triumphs of these communities.
Visit local homes and businesses: Get a glimpse into everyday life in the townships by visiting local homes, schools, and businesses. Engage with residents and hear their stories, which will give you a deeper understanding of their experiences.
Cultural Experiences: The Township Tour typically includes cultural experiences such as traditional dances, music performances, and art exhibitions. Immerse yourself in the vibrant traditions and customs of the townships.
Community Projects: Many Township Tours support community projects and initiatives. These projects focus on improving the living conditions and providing opportunities for the residents. By participating in a Township Tour, you contribute to these valuable community efforts.
Historical Sites: Explore historical sites within the townships, such as the District Six Museum, which tells the story of forced removals during apartheid. Gain insights into the challenges faced by the communities and their resilience in the face of adversity.
A Township Tour is an eye-opening and enriching experience that allows you to connect with the authentic soul of Cape Town. It will deepen your understanding of the city's history, culture, and the incredible spirit of its residents.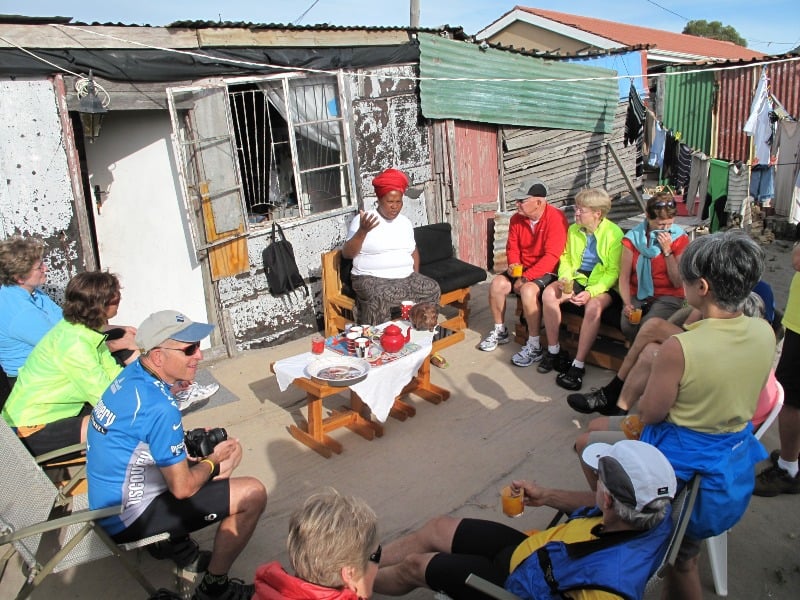 11. Conclusion
When it comes to exploring the beautiful city of Cape Town, private sightseeing day tours are the way to go. These tours offer personalized itineraries, knowledgeable guides, and the flexibility to tailor the experience to your preferences. Whether you want to explore Table Mountain, visit the Cape of Good Hope, or sample the local wine in the Winelands, there is a Cape Town Private Tour for you.
Choosing the Best Cape Town Private Sightseeing Day Tour
When choosing a private sightseeing day tour in Cape Town, it's important to consider the following factors:
1. Itinerary: Look for a tour that covers the attractions and activities you're most interested in, whether it's exploring the city, wildlife encounters, or wine tasting.
2. Guide: A knowledgeable and friendly guide can make all the difference in your tour experience. Look for tours that have highly rated guides who can provide valuable insights and interesting stories.
3. Flexibility: Private tours offer the flexibility to customize the itinerary according to your interests and preferences. Ensure that the tour operator is willing to accommodate any specific requests you may have.
Affordable Sightseeing Private Day Tours offered by Super Shuttles
Super Shuttles is a reputable tour operator in Cape Town that offers affordable private sightseeing day tours. They have a variety of tour options to choose from, including:
• Cape Peninsula Tour: Explore the stunning Cape Peninsula on a Cape Peninsula Private Tour, including the Cape of Good Hope, Boulders Beach, and Chapman's Peak Drive.
• Winelands Tour: Experience the beauty of the Cape Winelands and sample some of the region's best wines.
• Cape Town City Tour: Discover the highlights of Cape Town, including Table Mountain, Bo-Kaap, and the V&A Waterfront.
Key Considerations and Unforgettable Experiences
When embarking on a private sightseeing day tour in Cape Town, keep the following considerations in mind:
• Weather: Cape Town's weather can be unpredictable, so be prepared for changes and pack accordingly.
• Camera: Cape Town offers breathtaking landscapes and stunning views. Don't forget to bring your camera to capture the memories.
• Comfortable attire: Wear comfortable shoes and clothing to ensure a pleasant and enjoyable tour experience.
With its natural beauty, rich history, and diverse attractions, Cape Town is a city that's best explored with a private sightseeing day tour. Whether you're a nature lover, a history enthusiast, or a wine connoisseur, there's a tour that will cater to your interests and provide unforgettable experiences. So, get ready to discover the wonders of a Cape Town Private Tour that will leave you with lifelong memories.