#franschhoek #franschhoekvineyard #franschhoekwinetram #franschhoektours #franschhoekwine #franschhoekwinetasting #franschhoekwinetours #capetown #capetowntours
Have you ever dreamed of sipping wine while exploring beautiful vineyards?
Look no further than the Franschhoek Wine Tram experience in the Cape Winelands of South Africa.
This hop-on, hop-off adventure allows you to visit award-winning wine farms and indulge in the finest wines and food. But how can you make the most of this amazing experience?
In this blog post, we'll share some practical tips and insider secrets to ensure you have an unforgettable time on the Franschhoek Wine Tram.
Get ready to embark on a wine-filled journey like no other!
Introduction
As a wine lover and enthusiast, going on a wine tour is always an exciting adventure. And if you want a truly unique experience, the Franschhoek Wine Tram is a must-try. Situated in the stunning Franschhoek Valley, South Africa, this wine tram tour provides an incredible way to explore the picturesque vineyards and sample exquisite wines.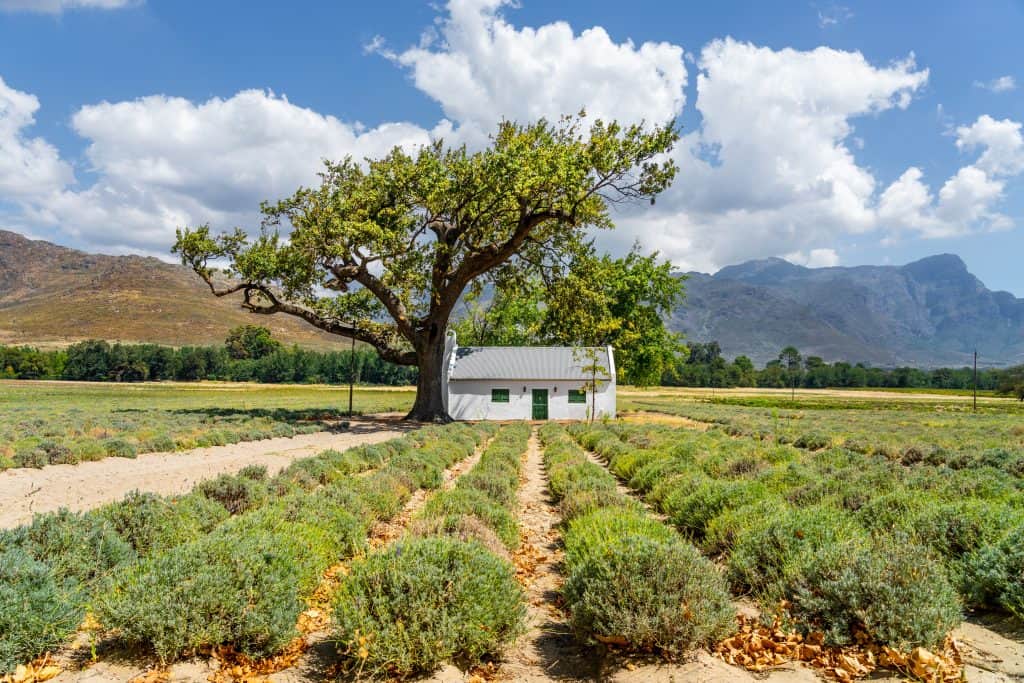 Introduction to the Franschhoek Wine Tram Experience
The Franschhoek Wine Tram is a hop-on, hop-off tour that takes you on a journey through some of the most beautiful wineries in the Franschhoek Valley. You'll travel by open-air tram or bus, allowing you to soak up the breathtaking scenery as you move from one winery to another.
The tour offers multiple routes, each showcasing a different selection of wineries and vineyards. You can choose the route that appeals to your taste buds or opt for a full-day pass that covers all the routes. Along the way, you'll have the opportunity to taste a variety of award-winning wines and learn about the winemaking process from knowledgeable guides.
Why Franschhoek is a must-visit destination for wine lovers
Franschhoek is known as the "Gourmet Capital of South Africa" and is a paradise for wine lovers. This charming town has a long history that dates back to the 17th century, and the surrounding breathtaking mountains and fertile valleys make it the perfect place for vineyards. The region boasts a long list of prestigious wineries, producing some of the finest wines in the country.
The Franschhoek Wine Tram allows you to discover these exceptional wineries and taste their exquisite wines. You'll have the chance to explore the picturesque countryside, visit old cellars, and even indulge in some gourmet food pairings. Whether you're a seasoned wine connoisseur or a casual drinker, the Franschhoek Valley offers something to satisfy everyone's palate.
Useful tips before embarking on the wine tram tour
Before you embark on your Franschhoek Wine Tram tour, here are a few tips to enhance your experience:
Book in advance: The Franschhoek Wine Tram is a popular attraction, and it's recommended to book your tickets in advance. This ensures that you secure your spot and can choose the route and departure time that suit you best.
Plan your itinerary: Take some time to research the wineries and routes available. Look for wineries that specialize in the wines you enjoy and plan your stops accordingly. This will help you make the most of your time and ensure you visit the vineyards that interest you the most.
Don't forget your sunscreen and hat: The South African sun can be intense, especially during the summer. Protect yourself from sunburn by applying sunscreen and wearing a hat or cap during the tour.
Stay hydrated: It's important to drink plenty of water throughout the tour to stay hydrated, especially if you're tasting several wines.
Take your time: The Franschhoek Wine Tram Tour is designed to be leisurely, allowing you to savor the experience. Take your time at each winery, ask questions, and enjoy the beautiful surroundings.
In conclusion, the Franschhoek Wine Tram offers a delightful and unique wine tour experience in the heart of the Franschhoek Valley. With its stunning scenery, outstanding wineries, and delicious wines, it's a must-visit destination for wine lovers. Following these tips will ensure you have an amazing and memorable experience on the wine tram tour.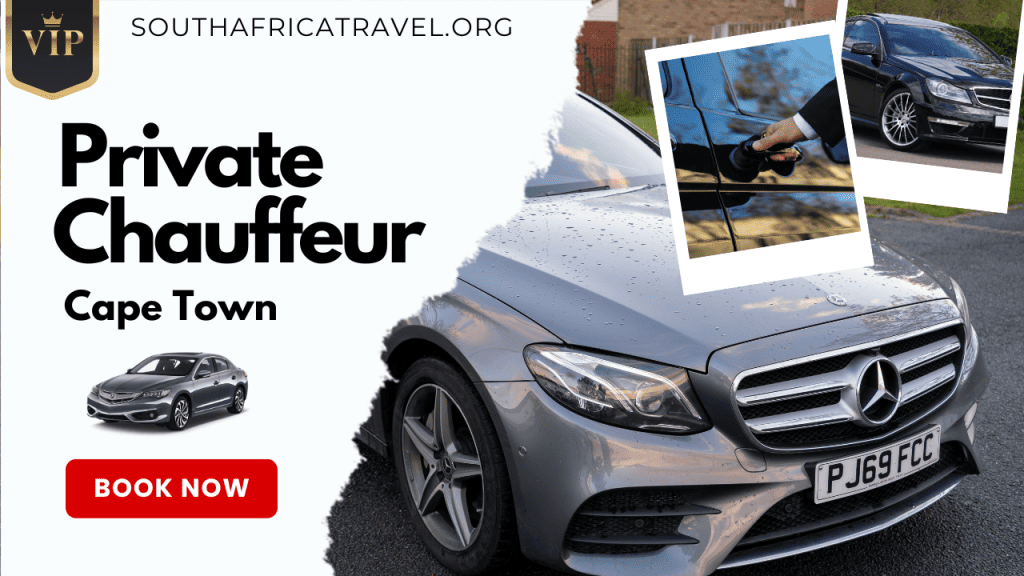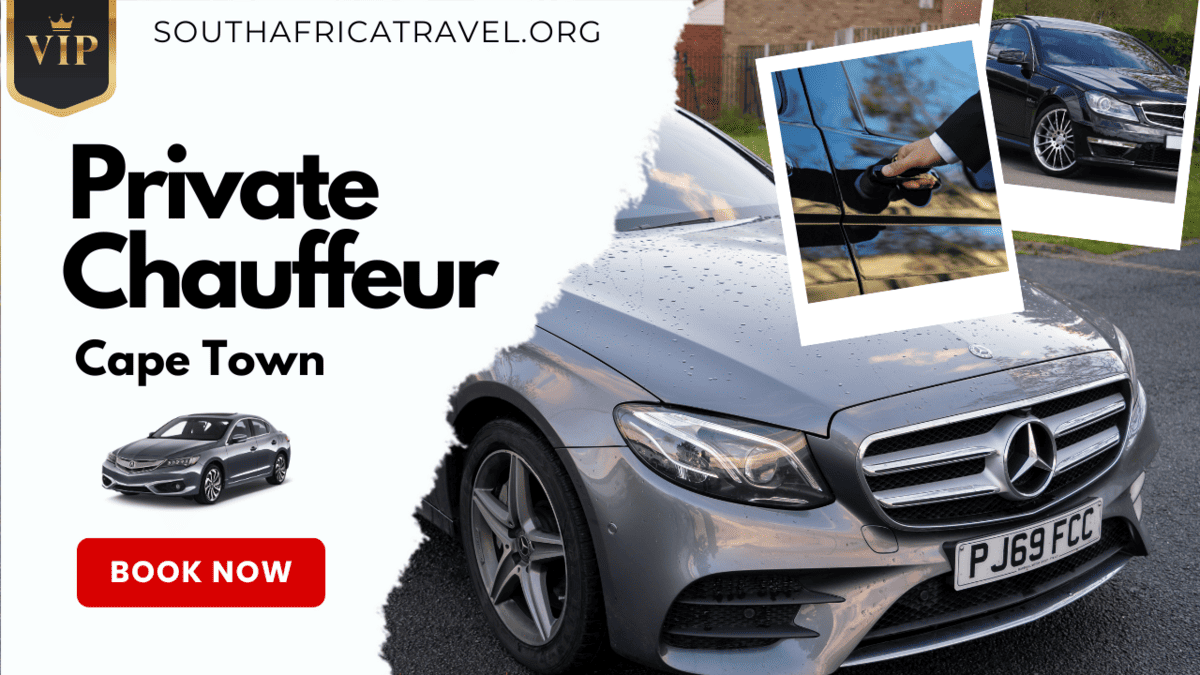 Planning Your Wine Tram Tour
Planning a wine tram tour in Franschhoek can be an amazing and memorable experience for wine lovers. If you're considering embarking on this adventure, here are some tips to help you make the most of your Cape Town visit.
Choosing the right wine tram route for your preferences
Franschhoek offers several wine tram routes, each with its own unique charm and wine estates to explore. Before booking your tickets, take some time to research and choose the route that aligns with your wine preferences. Whether you prefer red, white, sparkling, or a combination of all, there's a route that will suit your taste buds. Consider the types of wines produced, the ambiance of the wine estates, and any specific experiences or activities you're interested in. By selecting the right route, you'll maximize your enjoyment and ensure a tailored wine-tasting experience. To learn more about Cape Town's popular tourist attractions, visit SouthAfricaTravel.org.
The best time to visit and book your tickets
Franschhoek is a popular tourist destination, especially during peak seasons. To avoid disappointment, it's best to book your wine tram tour tickets in advance. This will secure your spot and allow you to plan your visit accordingly. Additionally, consider visiting during weekdays or non-peak periods to avoid large crowds and enjoy a more intimate experience. Spring and autumn are wonderful times to visit Franschhoek, as the weather is pleasant, the vineyards are lush, and the overall ambiance is delightful. Remember to check the weather forecast and dress accordingly for the day's activities.
Tips for arranging transportation and parking
Franschhoek is a small town, and parking can be limited, especially during busy periods. To make your wine tram experience stress-free, consider arranging transportation to and from the wine tram's starting point. Many tour companies offer shuttle services, allowing you to relax and fully enjoy the wine tasting without worrying about driving. If you prefer to drive yourself, arrive early to secure parking, and be mindful of designated parking areas. Carpooling with friends or fellow wine enthusiasts is another great option to save on parking space and contribute to sustainable travel.
Once you've arrived at the starting point, familiarize yourself with the tram schedule and plan your day accordingly. The trams typically operate at specific times, so it's important to be aware of the departure and return times to ensure a seamless experience. Keep in mind that each wine estate has its own tasting fees, so bring some cash or a credit card to enjoy the full experience without any setbacks.
By following these tips, you can enhance your wine tram experience in Franschhoek and create unforgettable memories. Remember to sip responsibly, immerse yourself in the beautiful surroundings, and savor the unique flavors of the region. Cheers to a fantastic wine-tasting adventure!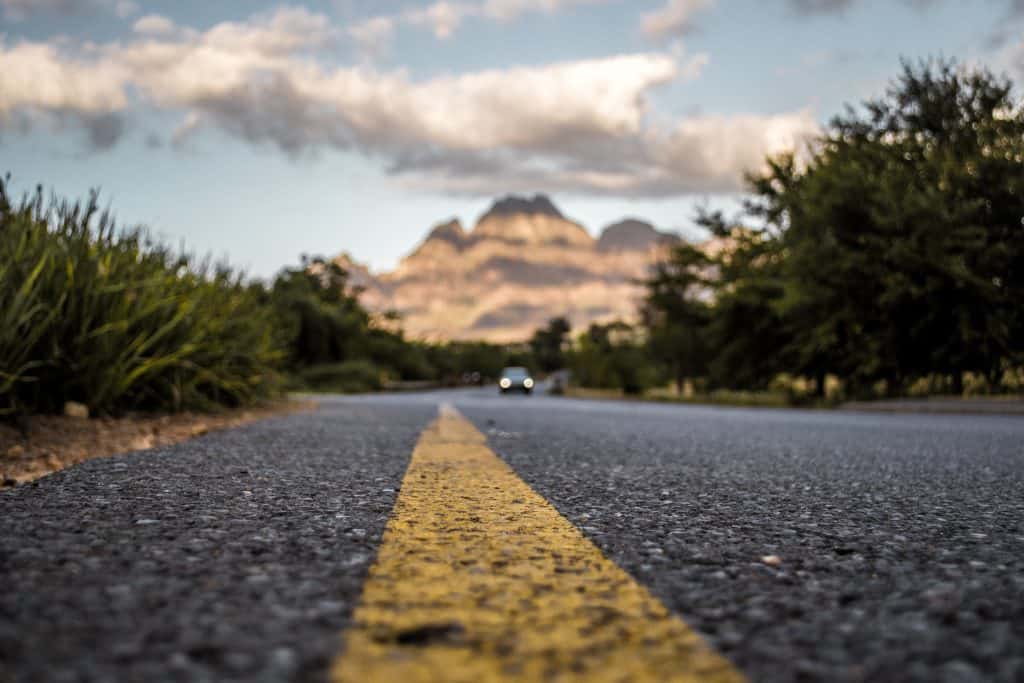 Making the Most of Your Wine Tram Tour
Visiting the beautiful Franschhoek Valley is an experience that any wine enthusiast should not miss. Exploring the stunning vineyards, sipping on exquisite wines, and enjoying the scenic tram ride is truly a treat for the senses. To ensure you have an amazing wine tram experience, here are some tips to keep in mind.
Dos and don'ts while on the wine tram
Do arrive early: It's important to arrive at the departure point early to secure your spot on the tram. The tours operate on a schedule, so being punctual will ensure you can make the most of your day.
Don't overdo it: Pace yourself when it comes to wine tasting. It's easy to get carried away, but remember that you have multiple vineyards to visit. Sip and savor, but know your limits.
Do listen to the guide: The wine tram tour comes with knowledgeable guides who will share interesting facts and stories about the region and the vineyards. Take advantage of their expertise and ask questions.
Don't forget your sunscreen and water: The Franschhoek Valley can get quite hot, especially during the summer months. Protect yourself from the sun and stay hydrated throughout the tour.
Recommended wineries and vineyards to visit
Boschendal: Known for its picturesque setting and award-winning wines, Boschendal is a must-visit in Franschhoek. Take a stroll through their beautiful gardens and indulge in their world-class wines.
La Motte: This historic estate offers a unique wine-tasting experience, paired with their delicious cuisine. Don't miss the opportunity to sample their acclaimed Pierneef Collection wines.
Grande Provence: Set in a stunning heritage wine estate, Grande Provence is known for its elegant wines and artistic flair. Take a walk through their gallery and soak in the beauty of the surroundings.
Tips for tasting wine like a pro and enjoying the experience
Look, smell, and taste: Take the time to observe the color and clarity of the wine, inhale its aromas, and savor its flavors. Engaging all your senses will enhance the tasting experience.
Ask questions: The winery staff is always willing to share their knowledge and passion for the wines they produce. Don't be afraid to ask about the grape varieties, production methods, or food pairings.
Take notes: To remember your favorite wines, jot down tasting notes or take a picture of the bottle. This will serve as a helpful reference when purchasing wines later.
Enjoy the scenery: The Franschhoek Valley is known for its breathtaking beauty. Take moments to appreciate the stunning landscapes and vineyards while you're on the tram or at the wineries.
By following these tips, you're sure to have an unforgettable wine tram experience in Franschhoek. So, gather your friends or loved ones, hop on the tram, and let the beauty of the valley and the flavors of the wines transport you to a world of indulgence.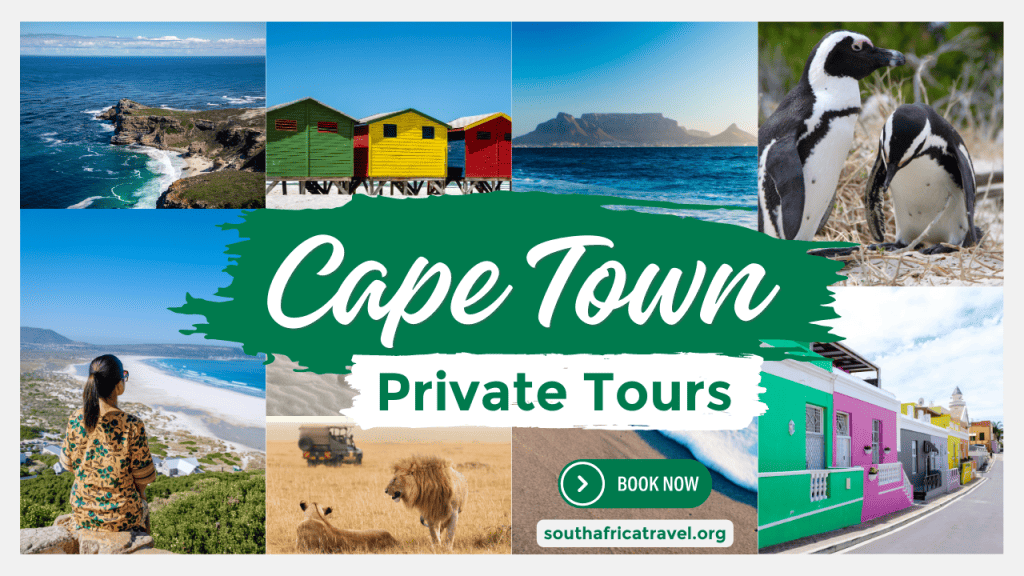 Enhancing Your Wine Tram Experience
Franschhoek, a picturesque town in South Africa's Western Cape, is famed for its world-class wines and breathtaking scenery. One of the best ways to explore the region's renowned wineries is by hopping on the Franschhoek Wine Tram. To make the most of your wine tram experience, here are some tips to consider:
Optional experiences to consider, such as cellar tours or picnic lunches
While the wine tram ride itself is a delightful experience, there are additional optional activities that can enhance your visit. Many wineries offer guided cellar tours where you can learn about the winemaking process and gain deeper insights into the region's rich viticultural heritage. These tours often include tastings of unique and limited-edition wines, providing a more immersive experience.
Another enjoyable option is to pack a picnic lunch and enjoy it amidst the picturesque vineyards. Some wineries have designated picnic areas where you can relax, savor delicious food, and soak in the beautiful surroundings. This adds a touch of romance and tranquility to your wine tram journey, turning it into a delightful gastronomic adventure.
Exploring Franschhoek beyond wine: other attractions to visit
While the primary focus of your visit may be wine tasting, Franschhoek has much more to offer. Don't miss the opportunity to explore the town's rich history and vibrant culture. Take a stroll through the charming streets lined with boutiques, art galleries, and cafes. Visit the Huguenot Memorial Museum to learn about the town's French Huguenot heritage.
If you're a nature enthusiast, indulge in the stunning scenery by embarking on a hike in the surrounding mountains or visiting nearby nature reserves. For a unique experience, consider taking a hot-air balloon ride over the vineyards, offering unparalleled views of the picturesque landscape.
Suggestions for wine and food pairings
As you embark on your wine tram journey, it's essential to savor the wines along with delicious food pairings. Many wineries offer food and wine pairing experiences where expertly crafted dishes complement their wines perfectly. Whether it's a cheese platter, a charcuterie board, or a specially curated menu, these pairings elevate your wine tasting experience to a whole new level.
If you prefer to explore the local cuisine, venture out to Franschhoek's renowned restaurants that offer exquisite dining experiences. From traditional South African fare to international cuisines prepared with local ingredients, you'll find a wide range of options to satisfy your palate.
To make the most of your wine and food pairings, consider seeking guidance from the knowledgeable staff at the wineries or consulting with a local sommelier. They can help you navigate the diverse flavors and make informed choices, ensuring an unforgettable culinary adventure.
The Franschhoek Wine Tram provides a unique and enjoyable way to immerse yourself in the region's wine culture. By considering optional experiences, exploring beyond wine, and indulging in wine and food pairings, you can enhance your wine tram experience and create lasting memories. Cheers to an amazing Franschhoek adventure!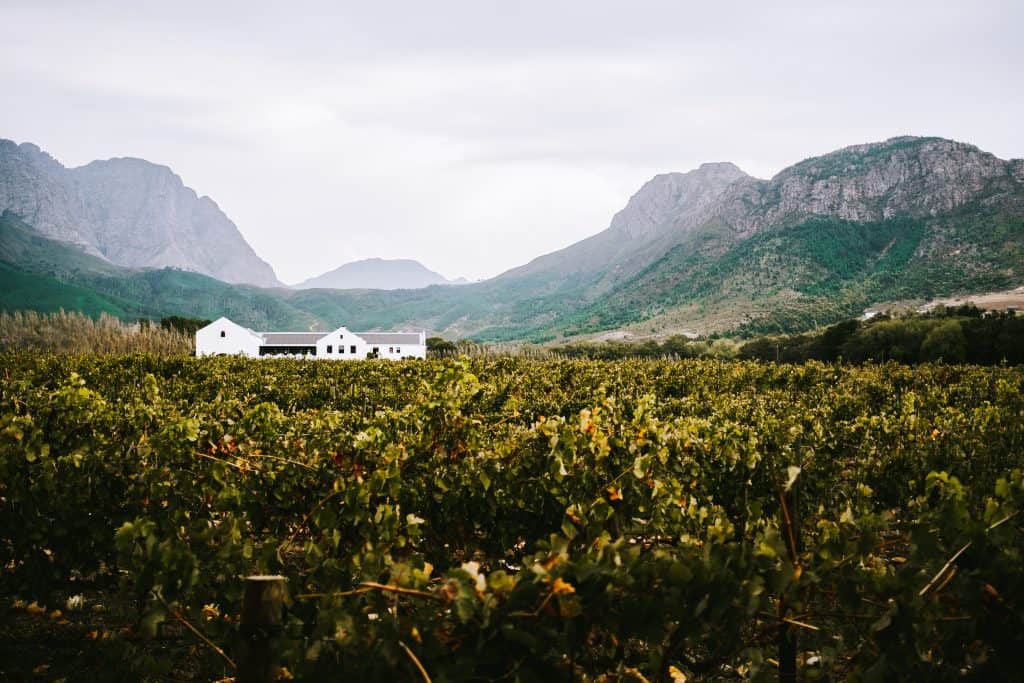 Conclusion
Plan your visit to Franschhoek and embark on an incredible journey through picturesque vineyards, world-class wine tastings, and breathtaking scenery with the Franschhoek Wine Tram experience. By following these key tips, you can ensure a truly remarkable and memorable adventure.
Recap of the key tips for an amazing Franschhoek Wine Tram experience
Book in advance: To avoid disappointment, make sure to secure your tickets online ahead of time.
Choose the right route: Consider your wine preferences and select the tram route that best suits your taste.
Plan your time: Allocate sufficient time for each wine estate visit to fully enjoy the experience.
Bring your camera: Capture the beautiful landscapes and share your experience with friends and family.
Stay hydrated: It's important to drink plenty of water between wine tastings to stay refreshed.
Enjoy the scenery: Take time to admire the stunning views and relax in the tranquil setting of the vineyards.
Indulge in local cuisine: Explore the culinary delights of Franschhoek with a meal at one of the winery restaurants.
Engage with the experts: Feel free to ask questions and engage with the knowledgeable staff at each wine estate.
Why the Franschhoek Wine Tram is a unique and not-to-be-missed experience
The Franschhoek Wine Tram offers a one-of-a-kind experience that allows you to explore the beautiful Franschhoek Valley while indulging in its world-renowned wines. Here are a few reasons why this experience is not to be missed:
Scenic beauty: Franschhoek is known for its breathtaking landscapes, and the tram allows you to soak in the beauty while traveling through vineyards and mountains.
Exquisite wines: Franschhoek is home to some of Cape Town's top wine estates, and the tram tour gives you access to a selection of exceptional wineries and their award-winning wines.
Convenience: The tram takes care of transportation, allowing you to fully immerse yourself in the wine-tasting experience without worrying about driving.
Expert guidance: The friendly and knowledgeable tram guides provide interesting commentary about the history, culture, and wine-making processes of the region.
Variety and choice: With multiple routes and wine estates to choose from, you can customize your experience based on your preferences and interests.
I hope these tips will enhance your Franschhoek Wine Tram experience and help you make the most of your visit to this beautiful wine region.
Whether you're a wine enthusiast or simply love exploring new places, the Franschhoek Wine Tram offers a unique and enjoyable way to discover the area's famous vineyards.
If you have any additional tips or recommendations, please feel free to share them in the comments below.
Cheers to a memorable wine tram adventure!
To find more information on the popular wine-tasting attractions in Cape Town, visit the South Africa Travel Blog.