#westerncape #roadtrips #westerncapedestinations #westerncaperoadtrip #southafrica #adventureguide #westerncapeattractions #destinations #attractions #activities
Are you ready for an unforgettable adventure?
Get your wheels rolling and explore the stunning beauty of the Western Cape with these top road trip routes.
From the world-famous Chapman's Peak Drive to the mesmerizing Garden Route, prepare to be captivated by breathtaking landscapes and unforgettable experiences.
So buckle up, because we're about to embark on an epic journey through the Best Western Cape Road Trips.
Route 62: The Scenic Wine Route
Overview of Route 62
If you're a wine enthusiast or simply love scenic drives, then Route 62 in the Western Cape of South Africa is a must-visit destination. This iconic road trip offers breathtaking views of majestic mountains, quaint towns, and, of course, world-class wineries.
Whether you start your journey in Cape Town and drive to the famous Garden Route or explore it as a standalone adventure, the picturesque landscapes and warm hospitality along Route 62 will make it an unforgettable experience.
Route 62 stretches for over 850 kilometers, winding its way through the beautiful Breede River Valley and connecting diverse regions such as Montagu, Robertson, Ashton, and Oudtshoorn. The route is known for its charming small towns, vineyards, orchards, and stunning natural beauty.

Must-visit wineries and attractions along Route 62
No road trip along Route 62 would be complete without stopping at some of the renowned wineries and attractions along the way.
Here are a few must-visit places that should be on your itinerary:
1. Boschendal Wine Estate: Situated near Franschhoek, this historic wine estate offers exquisite wines, picturesque gardens, and delicious farm-to-table dining experiences.
2. Robertson Wine Valley: Known as the "Valley of Wine and Roses," this region boasts more than 50 wineries producing exceptional wines. Take your time exploring the tasting rooms and savoring the local flavors.
3. Cango Caves: Located near Oudtshoorn, these stunning limestone caves are a natural wonder. Embark on a guided tour to marvel at the impressive stalactite and stalagmite formations.
4. Route 62 Farmstalls: Along the route, you'll discover charming farmstalls offering homemade treats, local crafts, and fresh produce. Don't miss Ronnie's Sex Shop, a quirky bar in the middle of nowhere!
With its picturesque landscapes, world-class wineries, and unique attractions, Route 62 is an enchanting road trip that will leave you with unforgettable memories. So grab a map, pack your camera, and embark on this scenic adventure through the heart of the Western Cape's wine country.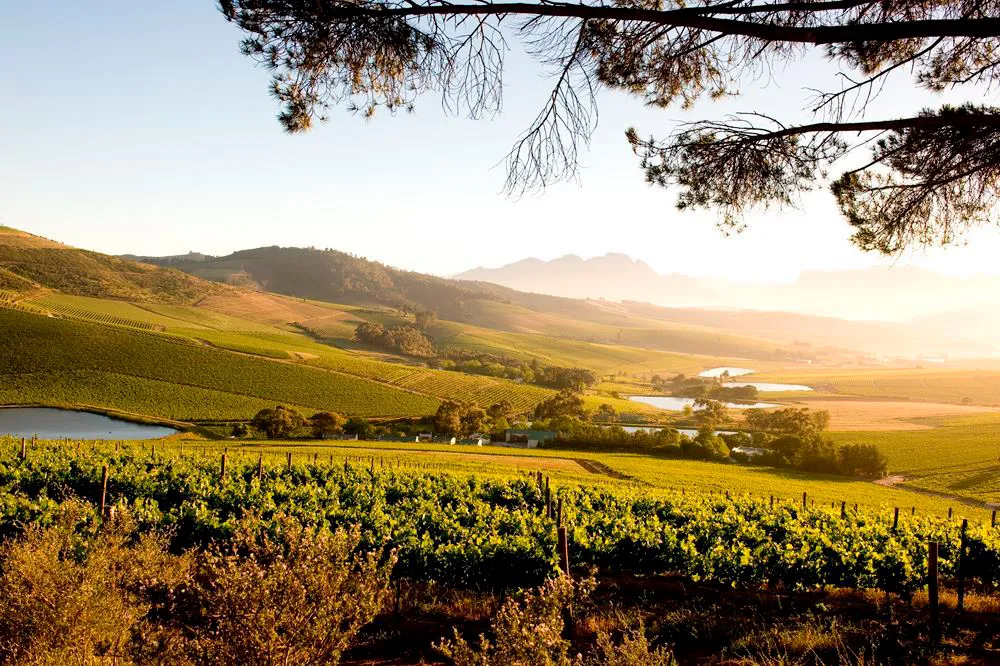 Garden Route: Coastal Splendor
Embarking on a road trip is an adventure in itself, and the beautiful Western Cape of South Africa offers some of the most breathtaking routes for travelers to explore. One of the most renowned road trips in the region is the Garden Route, which stretches along the picturesque coast between Mossel Bay and Storms River.
Highlights of the Garden Route
The Garden Route is aptly named due to its stunning natural beauty, diverse landscapes, and abundance of lush vegetation. Here are some of the highlights you can expect along this route:
Knysna: This charming town is home to the famous Knysna Heads, two imposing cliffs that guard the entrance to a tranquil lagoon. Don't miss out on trying some fresh seafood at one of the local restaurants.
Wilderness National Park: Immerse yourself in nature at this pristine park, where you can hike through indigenous forests, enjoy canoeing on tranquil rivers, and discover secluded waterfalls.
Tsitsikamma National Park: Known for its dramatic coastline and ancient forests, Tsitsikamma offers thrilling activities such as bungee jumping off Bloukrans Bridge and hiking along the famous Otter Trail.
Activities and sights along the Garden Route
In addition to the awe-inspiring landscapes, there are plenty of activities and sights to keep you entertained along the Garden Route. Some popular options include:
Whale watching in Hermanus: If you're visiting during whale season (June to November), make sure to spend some time in Hermanus and catch sight of these magnificent creatures from land or by taking a boat tour.
Oudtshoorn's ostrich farms: Visit one of the many ostrich farms in Oudtshoorn and learn about these peculiar birds; have the opportunity to ride an ostrich; or enjoy a traditional South African ostrich steak.
Bungee jumping in Mossel Bay: For adrenaline junkies, Mossel Bay offers one of the world's highest commercial bungee jumps. Take a leap of faith from Bloukrans Bridge and experience an unforgettable thrill.
Whether you are seeking breathtaking scenery, adventurous activities, or simply a relaxing drive along the coast, the Garden Route is an absolute must-try for any road trip enthusiast.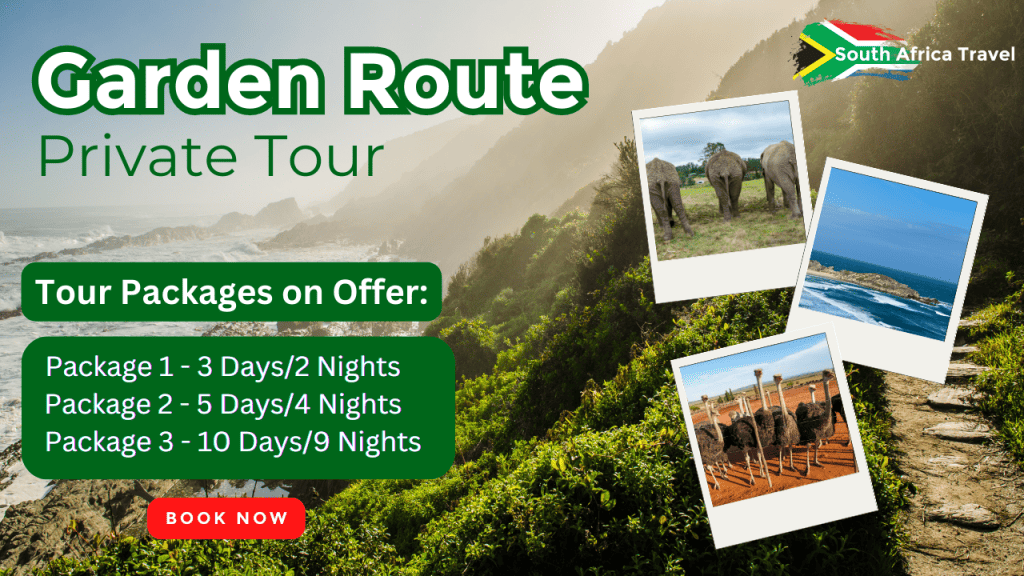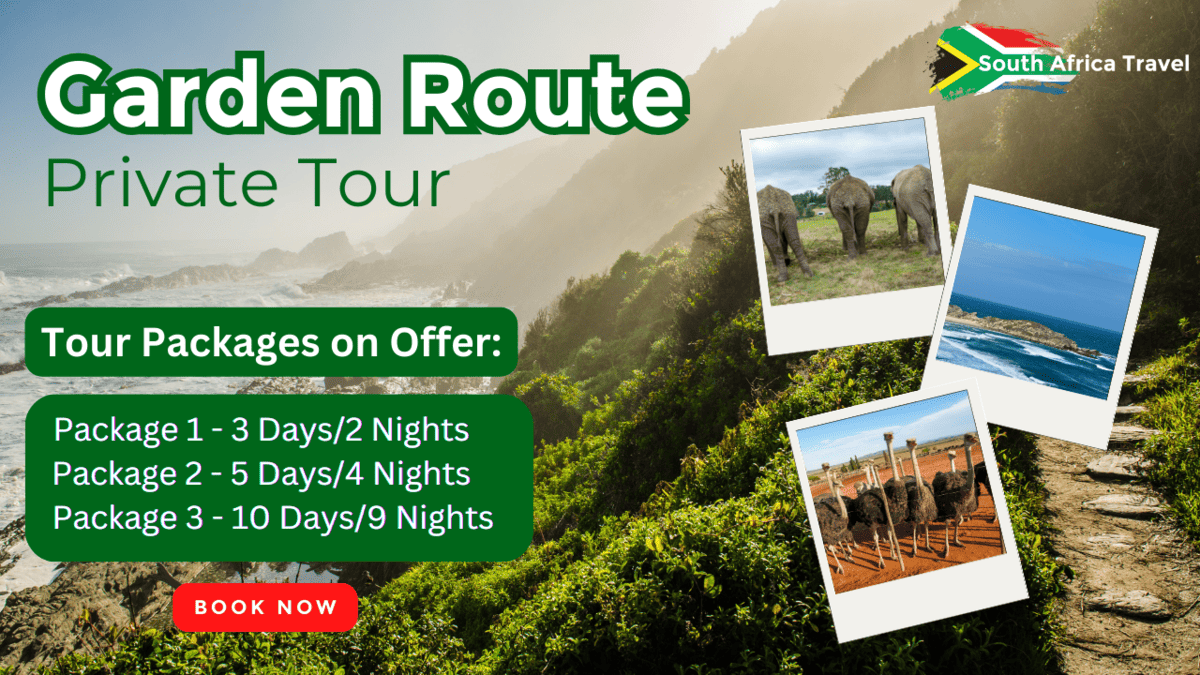 Cape Peninsula: Captivating Coastline
If you are planning a road trip in South Africa, the Western Cape offers stunning landscapes and incredible experiences. One of the best road trip destinations in the region is the Cape Peninsula.
Exploring the Cape Peninsula
The Cape Peninsula road trip starts in Cape Town and takes you along the scenic coastline. As you drive along this route, you will witness breathtaking views of the Atlantic Ocean on one side and the rugged mountains on the other. The drive itself is an adventure, with winding roads and beautiful scenery at every turn.
One of the must-visit attractions along the Cape Peninsula road trip is the Cape of Good Hope. This iconic landmark offers stunning panoramic views and is known as the meeting point of the Atlantic and Indian Oceans. You can take a hike to reach the lighthouse at Cape Point or enjoy a leisurely stroll along its picturesque trails.
Top attractions and scenic spots
In addition to the Cape of Good Hope, there are several other attractions and scenic spots along the Cape Peninsula road trip. Some of these include:
Boulders Beach: This beach is famous for its resident penguin colony. You can get up close and personal with these cute creatures as they waddle along the sandy shores.
Chapman's Peak Drive: Known as one of the most scenic drives in South Africa, Chapman's Peak offers breathtaking views of the coastline. Be sure to stop at one of the viewpoints to take in the beauty.
Kirstenbosch National Botanical Garden: Located at the foot of Table Mountain, this botanical garden showcases a diverse range of plant species. Take a leisurely walk through the garden and enjoy its tranquil beauty.
A road trip along the Cape Peninsula is not only an opportunity to explore some of South Africa's most picturesque landscapes but also a chance to create unforgettable memories. So pack your bags, hit the road, and get ready for an adventure of a lifetime.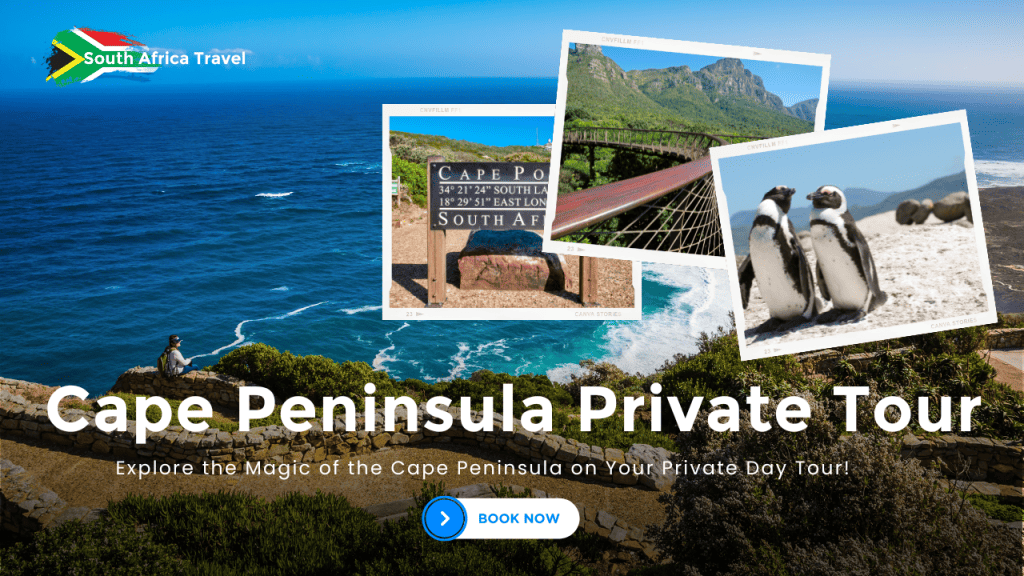 Introduction
Embarking on a road trip is an adventure that allows you to explore new destinations and create lasting memories. If you're looking for breathtaking landscapes, incredible wildlife, and charming coastal towns, the Western Cape in South Africa is the perfect road trip destination.
Uncovering the West Coast's hidden gems
The West Coast of the Western Cape is known for its untamed beauty and hidden gems. As you journey along the coast, be sure to stop and discover these incredible sights:
Paternoster: This charming fishing village is famous for its white-washed cottages, pristine beaches, and delicious seafood. Take a stroll along the beach, indulge in fresh crayfish, and immerse yourself in the relaxed coastal atmosphere.
Tietiesbaai: Located within the Cape Columbine Nature Reserve, Tietiesbaai is a secluded beach paradise. Enjoy crystal-clear waters, stunning rock formations, and tranquil surroundings. It's the perfect spot for swimming, snorkeling, or simply unwinding on the beach.
Nature reserves and coastal towns to visit
On your road trip along the Western Cape, make sure to visit these nature reserves and coastal towns:
West Coast National Park: This magnificent park is home to an array of wildlife and boasts stunning landscapes. Take a scenic drive through the park, go birdwatching, or hike along one of its many trails.
Langebaan: Nestled along the picturesque Langebaan Lagoon, this town offers pristine beaches and a variety of water sports activities. Explore the lagoon by kayak or kiteboard, or simply relax on the sandy shores.
Cederberg Wilderness Area: For those seeking outdoor adventure, the Cederberg Wilderness Area is a must-visit. With its rugged mountains, ancient rock formations, and hiking trails, it's a paradise for nature lovers and adrenaline junkies.
Embark on a road trip along the Western Cape's breathtaking West Coast and uncover hidden gems, explore nature reserves, and indulge in the coastal charm of this incredible region. To learn more about South Africa's popular tourist attractions, visit SouthAfricaTravel.org.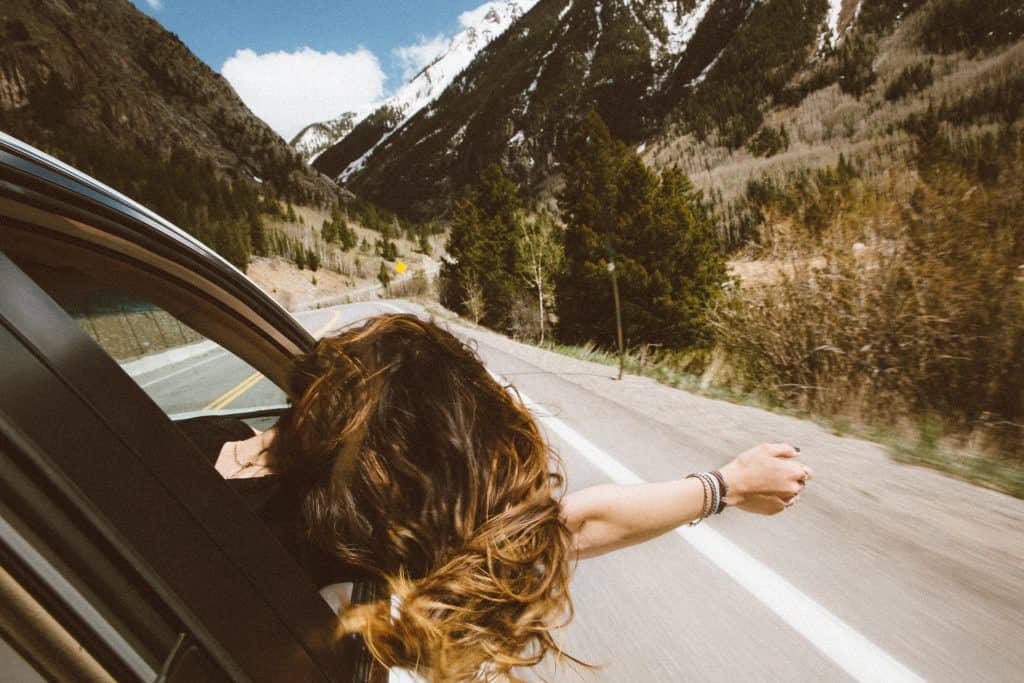 Cederberg Wilderness Area: Wilderness Adventure
Cederberg Wilderness Area overview
The Cederberg Wilderness Area is a hidden gem nestled in the rugged terrain of the Western Cape, South Africa. It is a haven for adventure seekers and nature enthusiasts alike. This vast area spans over 70,000 hectares and is known for its stunning rock formations, ancient San rock art, and diverse plant and animal life.
The Cederberg Wilderness Area offers an escape from busy urban life and provides visitors with an opportunity to reconnect with nature. Whether you are an avid hiker, a rock climber, or simply enjoy immersing yourself in the beauty of the outdoors, this wilderness area has something for everyone.
Hiking trails and unique experiences in the area
One of the highlights of the Cederberg Wilderness Area is its extensive network of hiking trails. From easy strolls to challenging multi-day treks, there are options available for all fitness levels. Some popular hikes include the Wolfberg Cracks, Maltese Cross, and the Sevilla Rock Art Trail.
In addition to hiking, there are various unique experiences to be had in the area. Rock climbers will find plenty of exhilarating routes on the sandstone cliffs, while birdwatchers can spot a wide array of bird species, including the endangered Cape Mountain Leopard. For those seeking relaxation, there are also natural rock pools and waterfalls where you can cool off during hot summer days.
To make the most of your visit to the Cederberg Wilderness Area, it's recommended to plan ahead and ensure that you have appropriate gear and supplies. Remember to respect the natural surroundings and leave no trace behind.
Whether you are an adventure seeker or someone who simply wants to unwind in nature's embrace, a road trip to the Cederberg Wilderness Area is sure to leave you with unforgettable memories.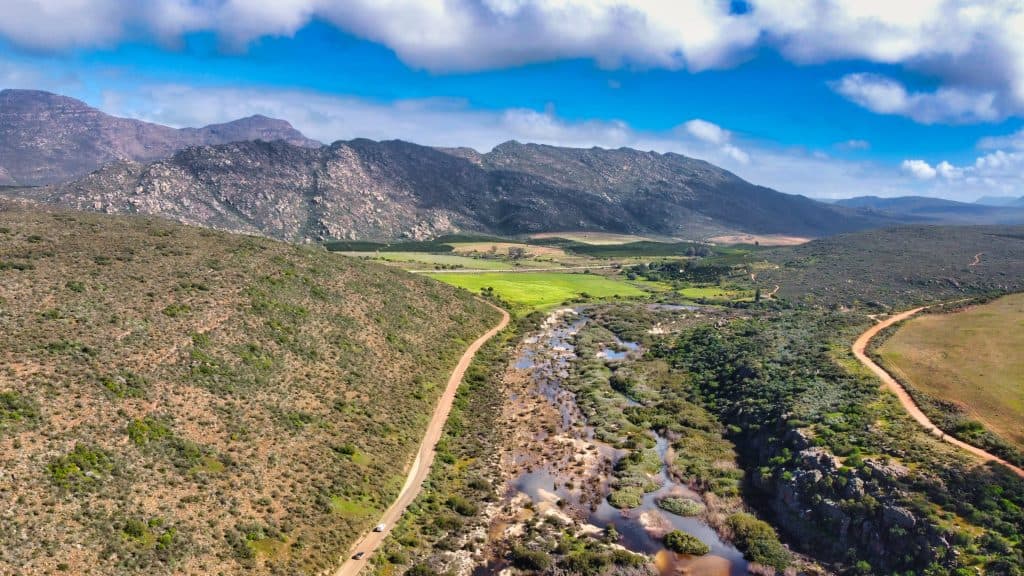 Overberg: Whales and Wonders
Exploring the Overberg region
The Western Cape in South Africa offers an array of magnificent road trip routes, and one of the most captivating is the journey through the Overberg region. Situated on the southernmost tip of Africa, the Overberg boasts breathtaking landscapes, charming towns, and abundant wildlife.
When embarking on a road trip through the Overberg, travelers can expect to encounter diverse scenery, including rolling hills, picturesque vineyards, and dramatic coastlines. The region is also home to the renowned Cape Agulhas, where the Atlantic and Indian Oceans meet. Visitors can explore this unique geographical landmark and take memorable photographs at the southernmost point of Africa.
Whale-watching opportunities and charming towns
One of the highlights of an Overberg road trip is whale-watching. From June to November, southern right whales frequent the coastline, providing tourists with a fantastic opportunity to see these majestic animals up close. The towns of Hermanus and Gansbaai are particularly popular for whale watching, with Hermanus even being considered one of the best land-based whale watching destinations in the world.
In addition to whale watching, the Overberg is dotted with several charming towns that are worth exploring. From the artistic town of Stanford to the historical village of Greyton, each town has its own unique character and attractions. Travelers can stroll through quaint streets, visit local art galleries, indulge in delicious cuisine at farm-to-table restaurants, and immerse themselves in the warm hospitality of the locals.
The Overberg region offers an unforgettable road trip experience that combines natural wonders, wildlife encounters, and cultural exploration. Whether you're a nature lover or a history enthusiast, these scenic routes will leave you mesmerized by their beauty and charm.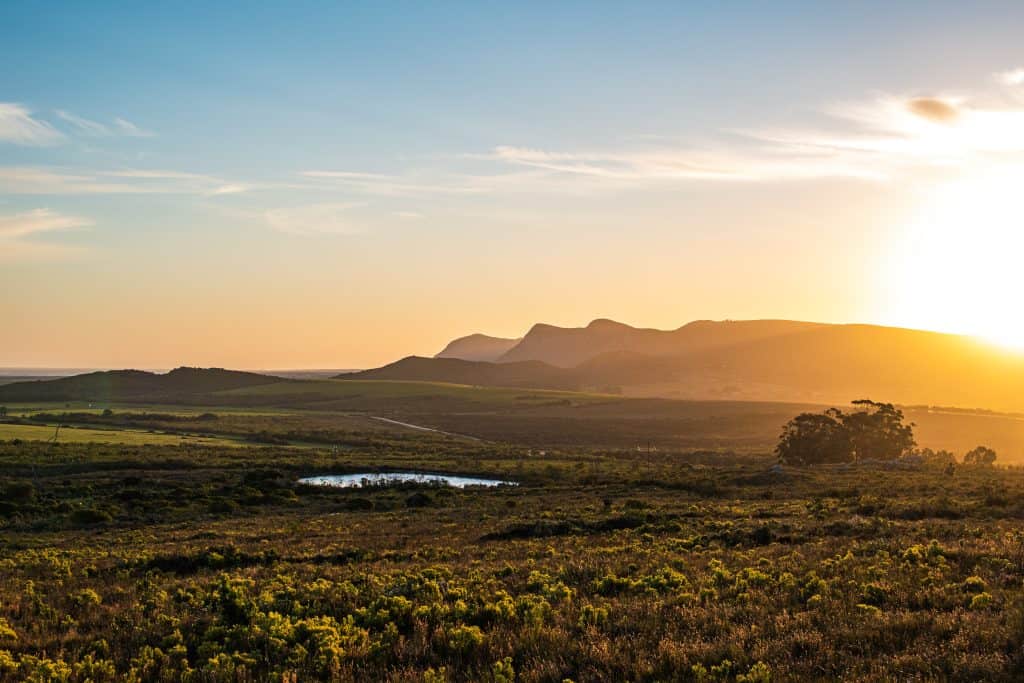 Cape Winelands: Vineyard Delights
The Western Cape in South Africa is a traveler's paradise, offering breathtaking landscapes, vibrant cities, and a rich cultural heritage. And for wine enthusiasts, the Cape Winelands region is an absolute must-visit.
Overview of the Cape Winelands
The Cape Winelands is a picturesque area located just outside of Cape Town, known for its stunning vineyards, historic towns, and award-winning wines. The region encompasses several wine routes, each showcasing its unique charm and vineyard offerings. Stellenbosch, Franschhoek, and Paarl are the most prominent towns in the area, each with its own distinct character.
Visitors to the Cape Winelands can look forward to exploring beautiful estates, indulging in wine tastings, and enjoying gourmet food pairings. The vineyards boast a wide variety of grapes, producing exceptional wines such as Chenin Blanc, Pinotage, and Sauvignon Blanc. The region's Mediterranean climate provides ideal conditions for viticulture, resulting in some of the finest wines in the world.
Top wineries and wine-tasting experiences
Spier Wine Farm: Located in Stellenbosch, Spier offers more than just wine tasting. You can enjoy activities like picnics by the dam, exploring art installations, or dining at their acclaimed restaurants.
La Motte: This Franschhoek estate is renowned for its fantastic range of wines. Visitors can take a stroll through their beautiful gardens or enjoy a wine-and-chocolate pairing experience.
Boschendal: Situated in the Franschhoek Valley, Boschendal offers breathtaking views and a variety of wine tasting options, as well as a renowned farm-to-table dining experience.
With its stunning scenery, world-class wines, and a range of gourmet experiences, the Cape Winelands is an unforgettable attraction for wine lovers and travelers seeking a taste of South Africa's hospitality and natural beauty.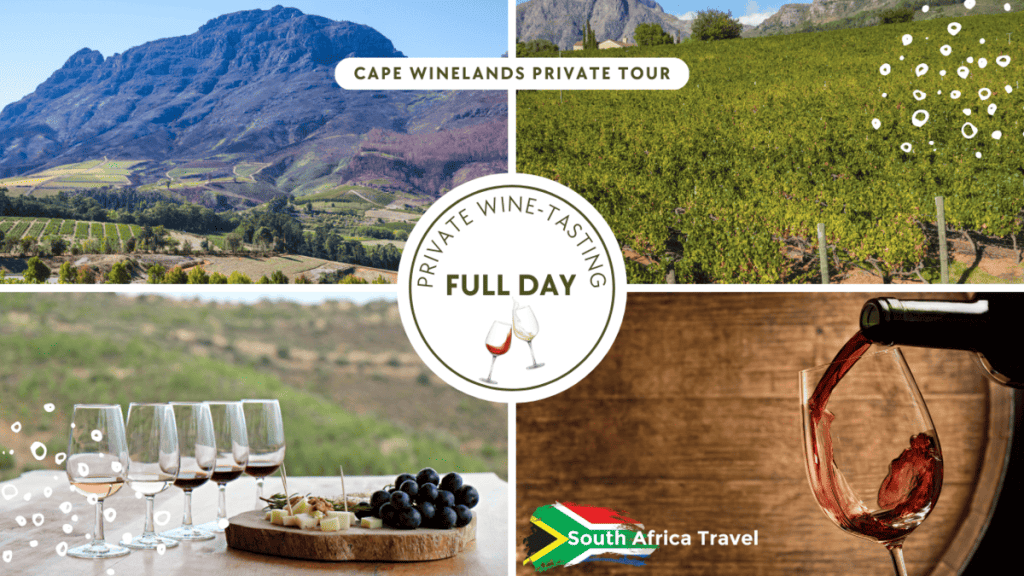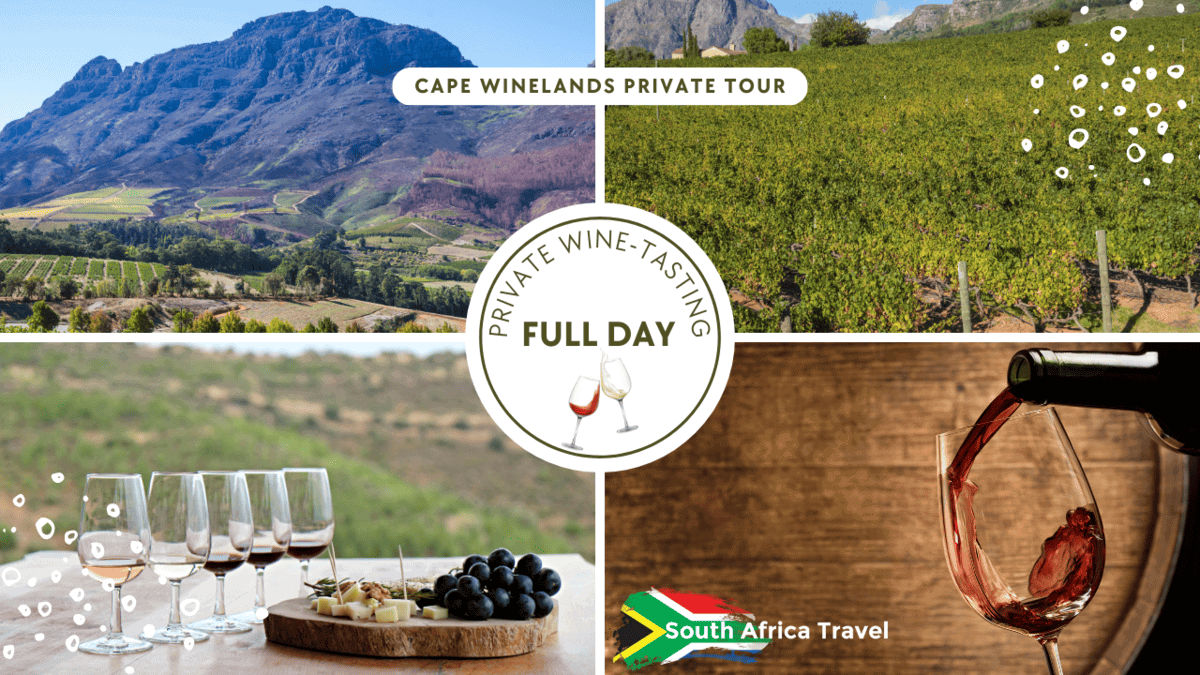 Karoo: Endless Horizons
Are you looking for a road trip adventure that will take you through breathtaking landscapes and immerse you in rich culture? Look no further than the Karoo region in the Western Cape!
Discovering the Karoo region
The Karoo is a vast semi-desert region that spans over 400,000 square kilometers, making it one of the largest ecosystems in South Africa. The Karoo's vast open spaces, dramatic mountain ranges, and charming small towns will mesmerize you as you begin your road trip through it.
One of the highlights of exploring the Karoo is the opportunity to get off the beaten path and discover hidden gems. From quaint farm stalls offering local produce to art galleries showcasing talented local artists, there's something for everyone to enjoy. Don't miss the chance to sample Karoo cuisine, known for its hearty meat dishes and traditional roosterkoek (grilled bread).
Desert landscapes and cultural attractions
The Karoo's desert landscapes are a photographer's dream, with picturesque vistas at every turn. Take a drive through Meiringspoort, a stunning mountain pass that winds its way through towering cliffs and crosses over breathtaking waterfalls. Visit the Cango Caves, a world-renowned underground wonderland featuring awe-inspiring limestone formations. Explore quaint Karoo towns like Prince Albert and Nieu-Bethesda, where time seems to stand still and local artisans proudly display their crafts.
To make your road trip even more memorable, be sure to experience Karoo hospitality by staying at unique guesthouses or farm stays. You'll have the opportunity to meet friendly locals who are passionate about sharing their love for this extraordinary region.
So pack your bags, fill up your gas tank, and get ready for a road trip adventure like no other. The Karoo awaits, offering endless horizons, unforgettable experiences, and a chance to reconnect with nature and culture.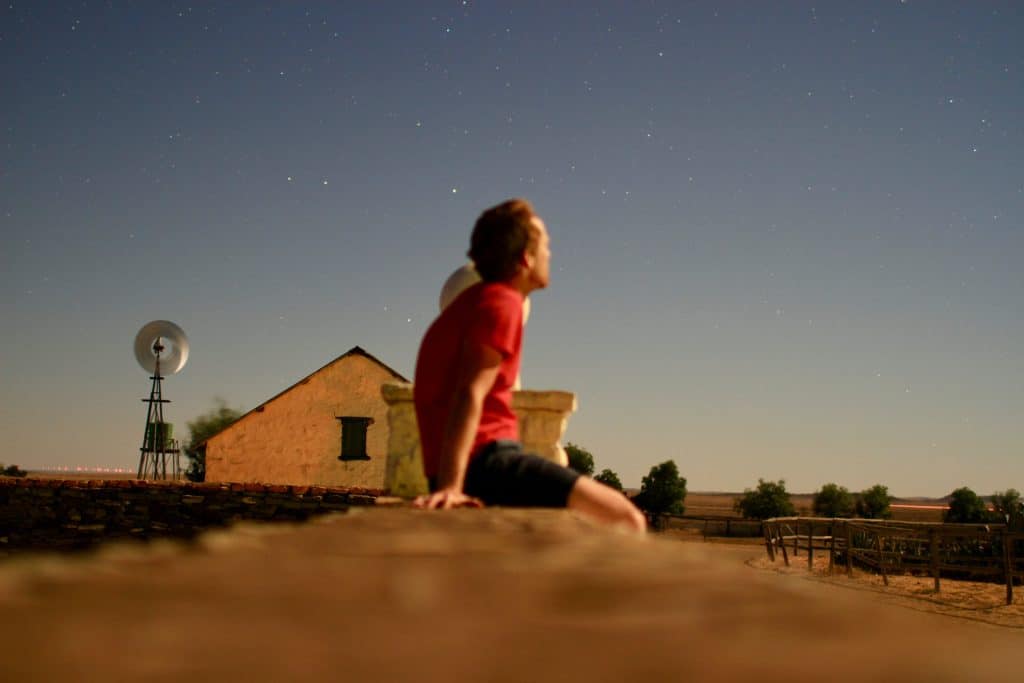 Conclusion
If you're looking for an adventurous getaway, the Western Cape in South Africa offers some incredible road trip options. Whether you're a nature lover, wine enthusiast, or beach bum, there's something for everyone in this beautiful region. Here are a few key takeaways from comparing the best Western Cape road trips.
Comparing the best Western Cape road trips
Garden Route: Known for its stunning scenery, the Garden Route takes you along the coast, offering picturesque landscapes and charming towns like Knysna and Plettenberg Bay. It's ideal for nature lovers and outdoor enthusiasts.
Cape Winelands: For wine lovers, a road trip through the Cape Winelands is a must. You'll have the opportunity to visit world-class wineries, sample exquisite wines, and indulge in gourmet cuisine.
Whale Coast: If you're a fan of marine life, the Whale Coast route is perfect for you. You can spot southern right whales during the whale season (June to November) and explore beautiful coastal towns like Hermanus and Gansbaai.
Get a private group shuttle on your next road trip to the Western Cape with SouthAfricaTravel.org.
Planning a road trip can be overwhelming, but with SouthAfricaTravel.org, you can arrange a private shuttle to make your journey hassle-free. Their experienced drivers will ensure you have a comfortable and enjoyable trip while exploring the best that the Western Cape has to offer.
Useful tips and recommendations for a successful road trip
Plan your route: Research and plan your itinerary beforehand to make the most of your road trip experience.
Check the weather conditions: Stay informed about weather conditions along your route and pack accordingly.
Pack essentials: Bring along necessities like maps, snacks, water, sunscreen, and comfortable clothing for different activities.
Safety first: Follow traffic rules, avoid distractions while driving, and take regular breaks to rest and stretch.
Embark on an unforgettable adventure by exploring the beauty of the Western Cape on a road trip. With stunning landscapes, delicious wines, and unique experiences, it's no wonder this region is a popular destination for travelers. So get set, buckle up, and hit the road for an adventure of a lifetime!
Thank you for joining us on this journey through the best road trips in the Western Cape.
We hope you feel inspired and ready to embark on your own adventure.
Share with us your favorite road trip destinations or any tips and tricks you have for fellow travelers.
We can't wait to hear from you, and happy road trip!
To find more information on the popular destinations in the Western Cape, visit the South Africa Travel Blog.