#gardenroute #tours #travelguides #attractions #destinations #capetowntour #tourguides #populardestinations #traveltips #privatetours
1. Introduction to The Cape Town Garden Route Tour
Overview of the Garden Route
The Garden Route is a stretch of scenic coastline in the Western Cape province of South Africa, running from Mossel Bay in the west to Storms River in the east. It is renowned for its breathtaking natural beauty, picturesque towns, and diverse wildlife. The Garden Route offers a variety of attractions, including stunning beaches, lush forests, thrilling outdoor activities, and charming coastal towns.
Why The Garden Route is a popular tourist attraction
The Garden Route has become a popular tourist destination due to its unique combination of natural wonders and cultural experiences.
Here are some reasons why the Garden Route is a must-visit:
1. Scenic Beauty: The Garden Route is known for its stunning landscapes, with majestic mountains, pristine beaches, and dense forests. It offers breathtaking views at every turn, providing endless photo opportunities.
2. Outdoor Activities: The region is a paradise for outdoor enthusiasts, offering a wide range of activities such as hiking, surfing, golfing, bungee jumping, and wildlife safaris. Whether you're an adrenaline junkie or prefer a leisurely stroll through nature, there is something for everyone.
3. Wildlife Encounters: The Garden Route is home to diverse fauna, including whales, dolphins, seals, and a variety of bird species. Visitors can embark on whale-watching cruises, go on game drives in nature reserves, or visit the renowned Birds of Eden sanctuary.
4. Charming Towns: The Garden Route is dotted with charming coastal towns, each with its own unique character and attractions. From the trendy town of Knysna to the historical town of Mossel Bay, there is a town to suit every taste.
What to expect on The Cape Town Garden Route Tour
The Cape Town Garden Route Tour is a popular itinerary that allows visitors to explore the best of the Garden Route while starting or ending in Cape Town. The tour typically includes:
1. Cape Town: The tour starts or ends in Cape Town, where visitors can explore iconic attractions such as Table Mountain, Robben Island, and the Cape Peninsula.
2. Winelands: The tour often includes a visit to the nearby Winelands, where visitors can sample world-class wines and enjoy the scenic beauty of the vineyards.
3. Wilderness: The tour continues along the Garden Route, with stops in charming towns such as Wilderness, known for its pristine beaches and nature reserves.
4. Knysna: The tour includes a visit to Knysna, famous for its picturesque lagoon, the Knysna Heads, and its oyster industry. Visitors can also take a cruise on the lagoon or explore the surrounding forests.
5. Plettenberg Bay: The tour often includes a visit to Plettenberg Bay, a popular holiday town known for its beautiful beaches, nature reserves, and adventurous activities such as snorkeling with seals.
6. Tsitsikamma National Park: The tour typically concludes with a visit to Tsitsikamma National Park, which offers dramatic coastal scenery, hiking trails, and the famous Storms River Mouth suspension bridge.
The Cape Town Garden Route Tour offers a perfect blend of natural beauty, outdoor activities, and cultural experiences, making it an unforgettable journey for travelers.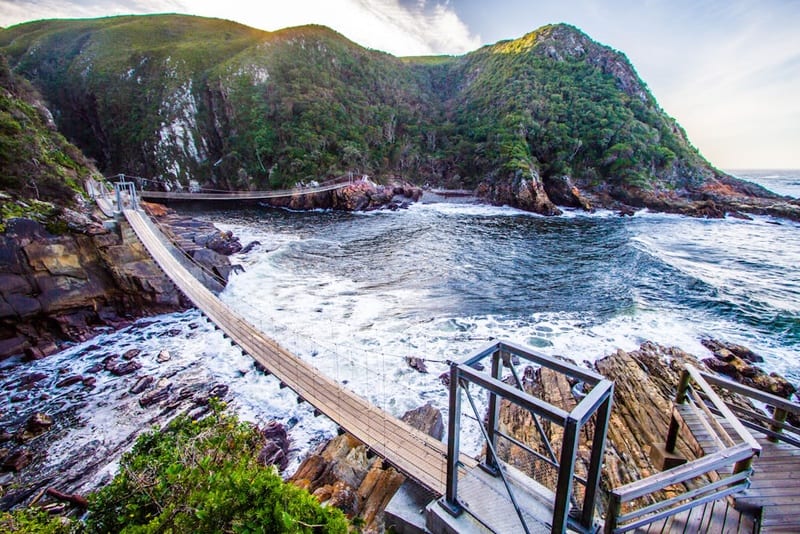 2. Cape Town: The Starting Point
Exploring Cape Town's iconic attractions
Cape Town is the perfect starting point for a memorable Garden Route tour, with its stunning natural beauty and iconic attractions.
Here are some must-visit places in Cape Town:
1. Table Mountain: Take a cable car or hike up Table Mountain to enjoy panoramic views of the city and the surrounding coastlines. It's an unforgettable experience and a great way to kick off your Garden Route adventure.
2. Cape of Good Hope: Visit the Cape of Good Hope Nature Reserve and take a scenic drive along Chapman's Peak for breathtaking coastal views. Don't forget to stop by Cape Point, where the Indian and Atlantic Oceans meet.
3. V&A Waterfront: Explore the lively V&A Waterfront, where you'll find a variety of shops, restaurants, and entertainment options. Take a ferry to Robben Island to learn about South Africa's history.
4. Kirstenbosch National Botanical Garden: Spend some time in the beautiful Kirstenbosch Botanical Garden, known for its diverse plant species and stunning mountain views. Pack a picnic and enjoy a relaxing afternoon in nature.
The best time to visit Cape Town for The Garden Route Tour
The best time to visit Cape Town for a Garden Route tour is during the summer months of December to February, when the weather is warm and sunny. This allows you to fully enjoy outdoor activities and make the most of your tour. However, Cape Town's mild climate makes it a year-round destination, so you can plan your tour according to your preferences and availability.
It's important to note that Cape Town can get crowded during the peak tourist season, so be prepared for higher prices and more tourists. If you prefer a quieter experience, consider visiting during the shoulder seasons of spring (September to November) or autumn (March to May), when the weather is still pleasant and the crowds are smaller.
So start your Garden Route adventure in Cape Town, explore its iconic attractions, and plan your visit according to the best time for a memorable experience.
Heading towards Hermanus
Scenic drive from Cape Town to Hermanus
Heading east from Cape Town, the drive along the Garden Route to Hermanus is a scenic and breathtaking journey. Take in the stunning coastal landscapes and enjoy the fresh sea air as you make your way towards this charming town. Here are some highlights of the drive:
Clarence Drive: Known for its stunning ocean views, Clarence Drive is a scenic coastal road that offers breathtaking vistas of the coastline and mountains.
Betty's Bay: Make a stop at Betty's Bay to visit the Stony Point Penguin Colony. Here, you can get up close and personal with African penguins in their natural habitat.
Kogelberg Nature Reserve: Located just outside of Hermanus, Kogelberg Nature Reserve is a UNESCO World Heritage Site that offers hiking trails and beautiful fynbos vegetation.
Harold Porter Botanical Garden: Another gem along the way is the Harold Porter Botanical Garden. Take a leisurely stroll through this stunning garden, which features a wide variety of indigenous plants and beautiful mountain streams.
Whale watching in Hermanus
Hermanus is renowned as one of the best places in the world for whale watching. Every year, Southern Right Whales migrate to the waters of Walker Bay, just off the coast of Hermanus, to mate and calve.
Here are some ways to experience these majestic creatures:
Whale Watching Boat Tours: Hop on a boat tour and get up close to these incredible creatures. Experienced guides will provide you with insights into their behavior and biology.
Cliff Path: Take a stroll along the famous Hermanus Cliff Path, which offers breathtaking views of the bay and is a great vantage point for whale spotting.
Whale Watching Festival: If you happen to visit during September, don't miss the annual Whale Festival. This event celebrates the return of the Southern Right Whales and offers a range of activities and entertainment for the whole family.
With its stunning coastal drive and incredible whale-watching opportunities, heading towards Hermanus is a must on any Garden Route tour.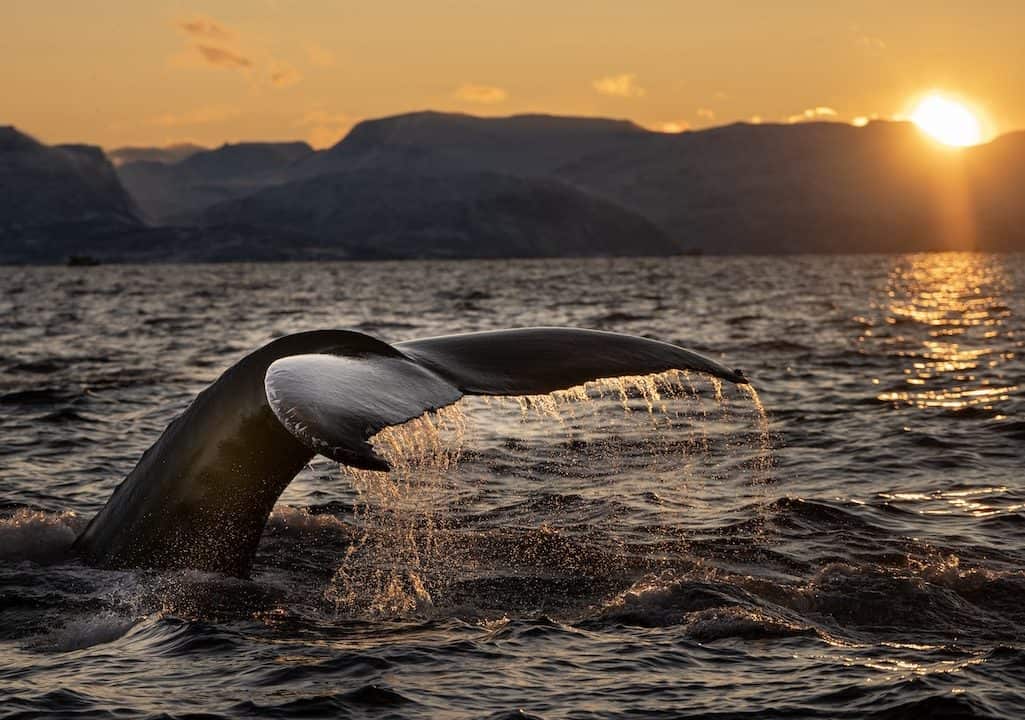 3. Knysna: Jewel of The Garden Route
Exploring Knysna town and lagoon
Knysna is often referred to as the "Jewel of The Garden Route," and for good reason. Located along the route between Cape Town and Port Elizabeth, this charming town offers a unique blend of natural beauty, outdoor activities, and cultural experiences.
Here are some of the highlights of Knysna:
Knysna Lagoon: The Knysna Lagoon is the centerpiece of the town and a must-visit attraction. The lagoon is a haven for boating enthusiasts, with stunning views and calm waters perfect for sailing, kayaking, or even stand-up paddleboarding.
Waterfront Quays: The Knysna Waterfront Quays are a popular spot for shopping, dining, and entertainment. Explore the boutiques and galleries, enjoy a delicious meal at one of the waterfront restaurants, or simply soak in the lively atmosphere.
Featherbed Nature Reserve: Take a ferry or a guided kayak tour to the Featherbed Nature Reserve, located across the lagoon. This pristine nature reserve is home to diverse flora and fauna and offers hiking trails, bird-watching opportunities, and breathtaking views of the lagoon.
Knysna Heads: The Knysna Heads are two imposing sandstone cliffs that guard the entrance to the lagoon. These iconic landmarks offer stunning views and are popular spots for photography. For the adventurous, there are hiking trails that lead to viewpoints with panoramic vistas.
Knysna Elephant Park: Just a short drive from the town center, the Knysna Elephant Park allows visitors to get up close and personal with these gentle giants. Experience a once-in-a-lifetime opportunity to interact with elephants in a responsible and ethical manner.
Visiting the Knysna Heads
The Knysna Heads are a dramatic geological feature and one of the most photographed spots along the Garden Route. These two towering cliffs guard the entrance to the Knysna Lagoon, and their sheer grandeur is a sight to behold.
Here's what you need to know about visiting the Knysna Heads:
Viewpoints: There are several viewpoints along the eastern head that offer stunning panoramic views of the lagoon, the ocean, and the surrounding landscape. Make sure to bring your camera to capture the beauty of this natural wonder.
Hiking Trails: For the more adventurous, there are hiking trails that lead to the top of the Knysna Heads, providing even more breathtaking views. The trails vary in difficulty, so be sure to choose one that suits your fitness level.
Boat Tours: To truly appreciate the grandeur of the Knysna Heads, consider taking a boat tour. These tours often include informative commentary about the history and geology of the area, offering a deeper understanding of this remarkable natural landmark.
Safety: It's important to note that the waters around the Knysna Heads can be dangerous, with strong currents and unpredictable waves. It's advisable to stay on designated paths and viewpoints and to avoid swimming in the area.
Visiting the Knysna Heads is a must for any Garden Route tour, providing an unforgettable experience and iconic photographs. Don't forget to include this stop in your itinerary as you explore the natural wonders of the Garden Route.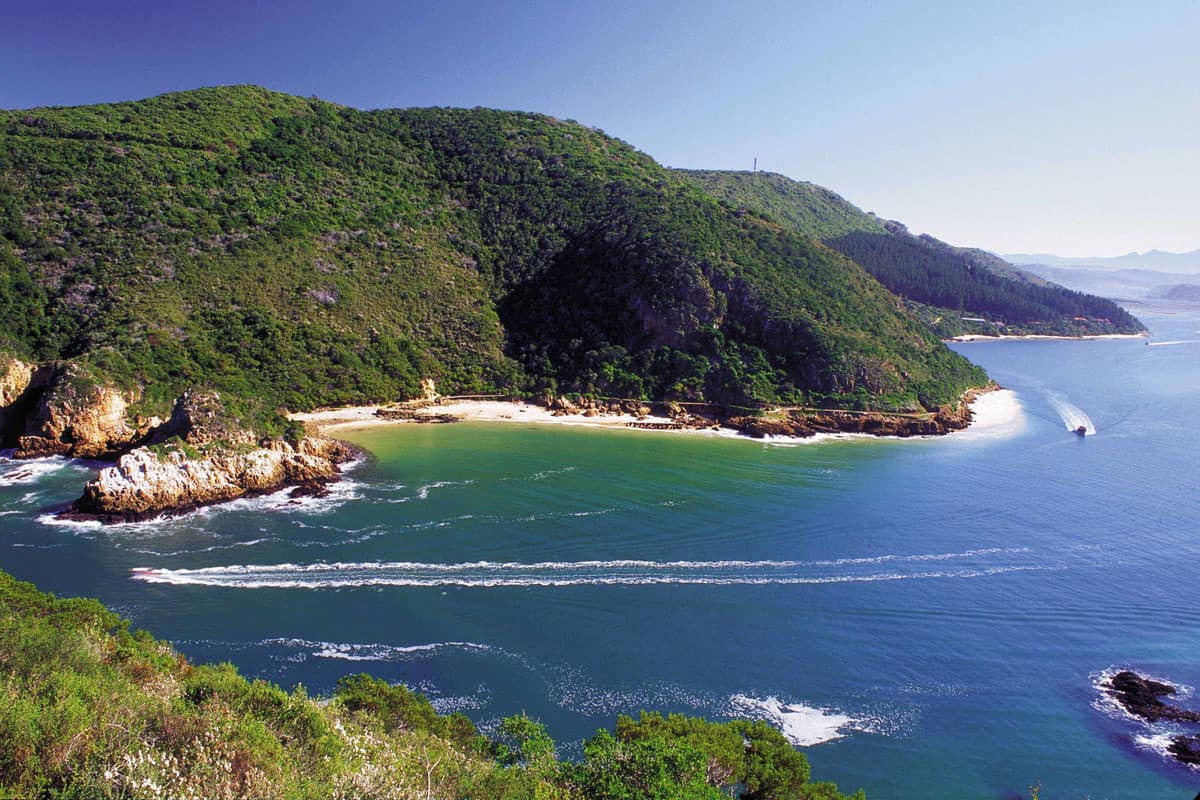 4. Plettenberg Bay: Nature's Paradise
Discovering the pristine beaches of Plettenberg Bay
Plettenberg Bay is a coastal town in the Western Cape province of South Africa, known for its breathtaking natural beauty and pristine beaches.
Here are some highlights of what this nature's paradise has to offer:
Hiking and Nature Trails: Plettenberg Bay is surrounded by beautiful scenery and nature areas, which makes it a great place to go hiking. Explore the Robberg Nature Reserve, which offers scenic coastal trails and stunning views of the bay.
Beach Bliss: Plettenberg Bay is home to some of the most beautiful beaches in South Africa. Whether you're looking for a relaxing day of sunbathing or thrilling water sports like surfing and kayaking, the beaches of Plettenberg Bay have something for everyone.
Whale Watching: Plettenberg Bay is a popular spot for whale watching, with migratory Southern Right and Humpback whales making their way to the bay. Take a boat tour or simply enjoy the breathtaking sight of these majestic creatures from the shoreline.
Wildlife encounters in Plettenberg Bay, including Monkeyland and Birds of Eden
Plettenberg Bay is not only known for its stunning beaches and natural landscapes but also for its diverse wildlife. Here are some wildlife encounters you can enjoy in and around Plettenberg Bay:
Monkeyland: Visit Monkeyland, the world's first free-roaming multi-species primate sanctuary. Here, you can observe a variety of primate species, including playful monkeys, lemurs, and gibbons, in their natural habitat.
Birds of Eden: Step into the world's largest free-flight aviary, Birds of Eden, and surround yourself with thousands of colorful bird species. This sanctuary provides a safe haven for rescued birds and offers visitors an opportunity to learn more about avian conservation.
Plettenberg Bay offers a unique combination of natural beauty, outdoor adventures, and wildlife encounters, making it a must-visit destination for nature enthusiasts and animal lovers alike.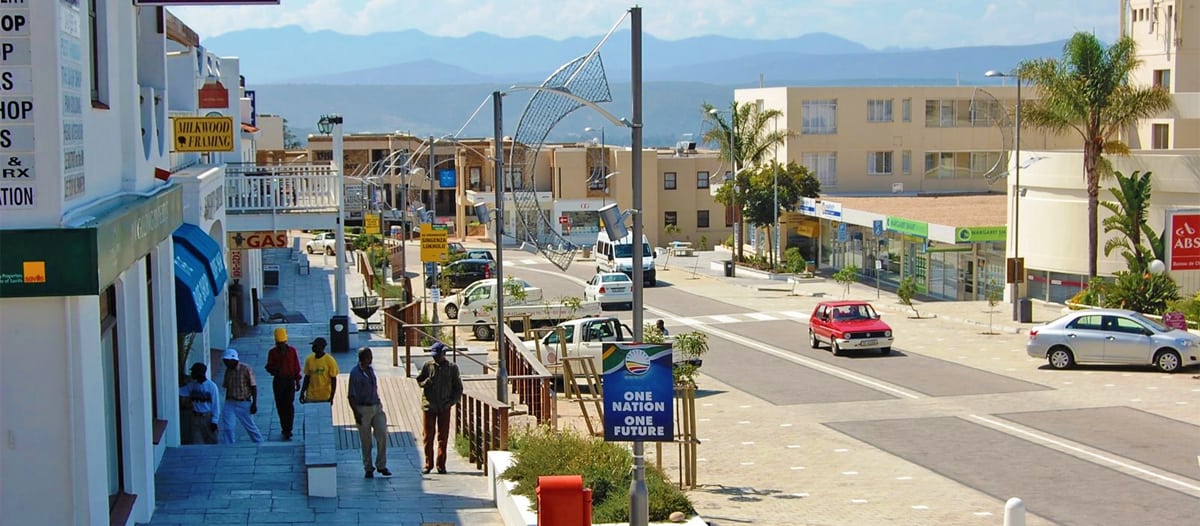 5. Tsitsikamma National Park
Exploring the beauty of Tsitsikamma National Park
Located along the famous Garden Route in South Africa, Tsitsikamma National Park is a must-visit destination for nature lovers and adventure enthusiasts. Spanning an impressive 80 kilometers of coastline, this national park offers breathtaking landscapes, diverse fauna and flora, and a wide range of activities for visitors to enjoy.
Here are some of the highlights and activities to explore in Tsitsikamma National Park:
1. Hiking Trails: Tsitsikamma National Park boasts an extensive network of hiking trails that cater to all levels of fitness. From easy walks to challenging multi-day hikes, there is something for everyone. The most popular trail is the Otter Trail, a five-day coastal hike that takes you through rugged cliffs, indigenous forests, and secluded beaches.
2. Suspension Bridge: The park is home to the famous Suspension Bridge, which offers panoramic views of the Storms River Mouth and the surrounding landscapes. It's an iconic spot for photography and a great place to take in the beauty of the park.
3. Canopy Tours: For a unique and exhilarating experience, visitors can embark on a thrilling canopy tour. This adventure allows you to glide through the treetops on zip lines, offering a bird's-eye view of the forest below.
4. Kayaking and Snorkeling: Explore the crystal-clear waters of Tsitsikamma National Park by kayaking or snorkeling. Paddle along the coastline, discover hidden coves and rock formations, and snorkel among colorful marine life.
5. Storms River Mouth: Visit the Storms River Mouth, where the Storms River meets the Indian Ocean. Here, you can enjoy swimming, picnicking, and even taking a boat trip to explore the river and its dramatic gorge.
6. Nature Walks: Take leisurely nature walks through the forested areas of the park, where you can discover ancient trees, unique plant species, and a wide variety of birdlife.
With its diverse range of activities and stunning natural beauty, Tsitsikamma National Park is a must-visit destination for those traveling along the Garden Route in South Africa. Whether you're seeking adventure, relaxation, or simply want to immerse yourself in nature, Tsitsikamma won't disappoint.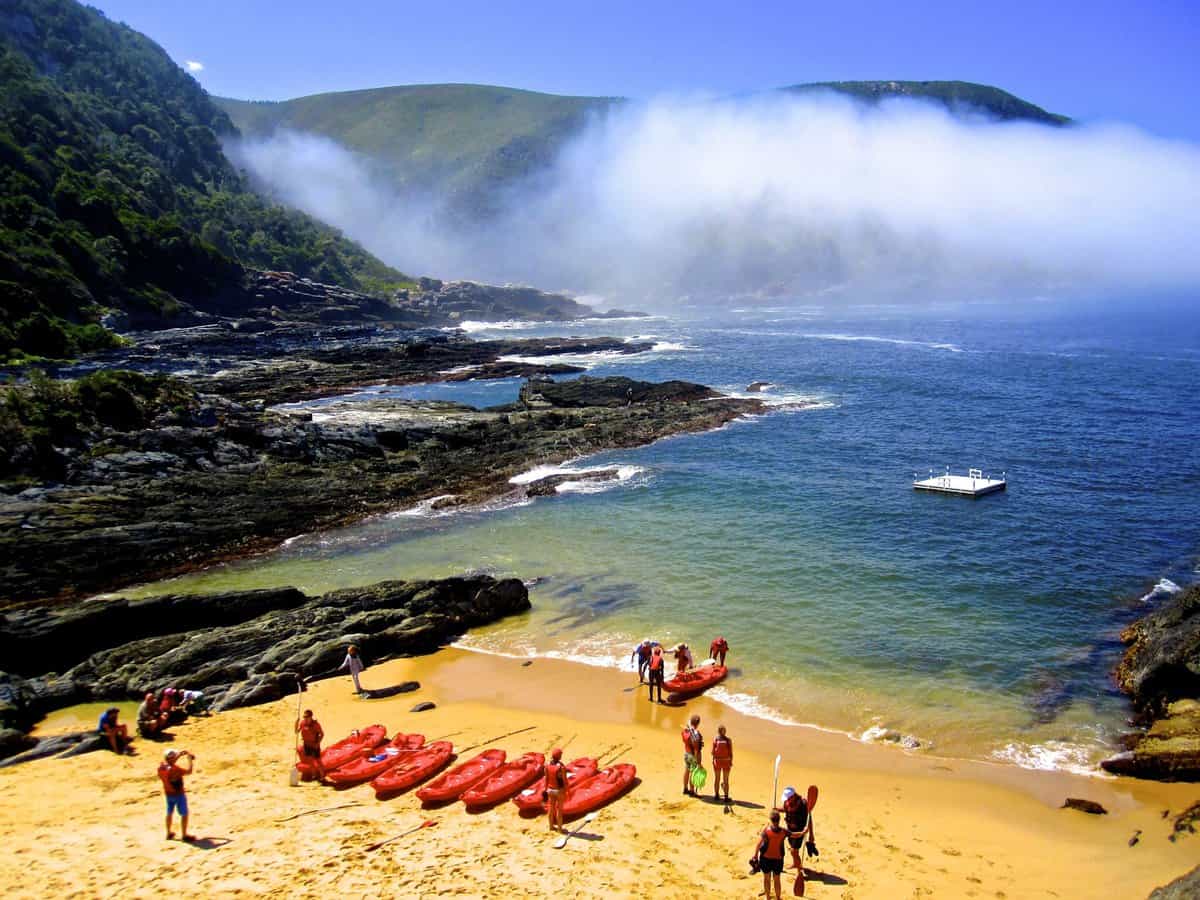 6. Mossel Bay: History and Adventure
Historical attractions in Mossel Bay, including the Diaz Museum Complex
Mossel Bay, located along the Garden Route in South Africa, is a must-visit destination for history buffs. The town has a rich history dating back to the days of early explorers. One of the main attractions in Mossel Bay is the Diaz Museum Complex. This museum pays homage to the Portuguese explorer Bartolomeu Dias, who landed in Mossel Bay in 1488, becoming the first European to set foot on South African soil. The museum houses a replica of Dias' caravel ship and exhibits that showcase the history of the town and its significance in South Africa's maritime history. Visitors can learn about the indigenous Khoi-San people, early Portuguese explorers, and the impact of colonization in Mossel Bay.
7. Oudtshoorn: The Ostrich Capital
Visiting an ostrich farm and interacting with these unique birds
One of the highlights of the Garden Route tour is a visit to Oudtshoorn, known as the Ostrich Capital of the World. Here, you'll have the opportunity to get up close and personal with these unique and fascinating creatures. Visiting an ostrich farm is a must-do activity where you can learn all about ostrich farming, their habits, and even have a chance to feed or ride an ostrich. It's an unforgettable experience that provides insight into the world of these remarkable birds. Make sure to capture some memorable photos during your visit to the ostrich farm to show your friends and family just how close you got to these magnificent creatures.
Exploring the Cango Caves, a fascinating underground wonderland
Another must-visit attraction in Oudtshoorn is the Cango Caves. These ancient limestone caves boast intricate and breathtaking stalactite and stalagmite formations. Guided tours take you deep into the caves, where you can explore the vast chambers and marvel at the natural beauty found underground. The Cango Caves offer a unique and mystical experience, highlighting the wonders of nature. It's advised to wear comfortable shoes and bring a light jacket, as the caves can be cool inside. Don't forget to take your camera, as there will be plenty of photo opportunities as you journey through this underground wonderland.
Oudtshoorn offers a unique and diverse experience on the Garden Route tour, with its ostrich farms and captivating caves. It's a destination that showcases the natural and cultural wonders of South Africa, and one not to be missed during your trip.
Taking the Route Back to Cape Town
Scenic drive back to Cape Town from Oudtshoorn
After exploring the Garden Route and reaching its easternmost point in Oudtshoorn, it's time to embark on the journey back to Cape Town. The drive from Oudtshoorn to Cape Town is approximately 416 kilometers and provides an opportunity to enjoy more breathtaking scenery along the way.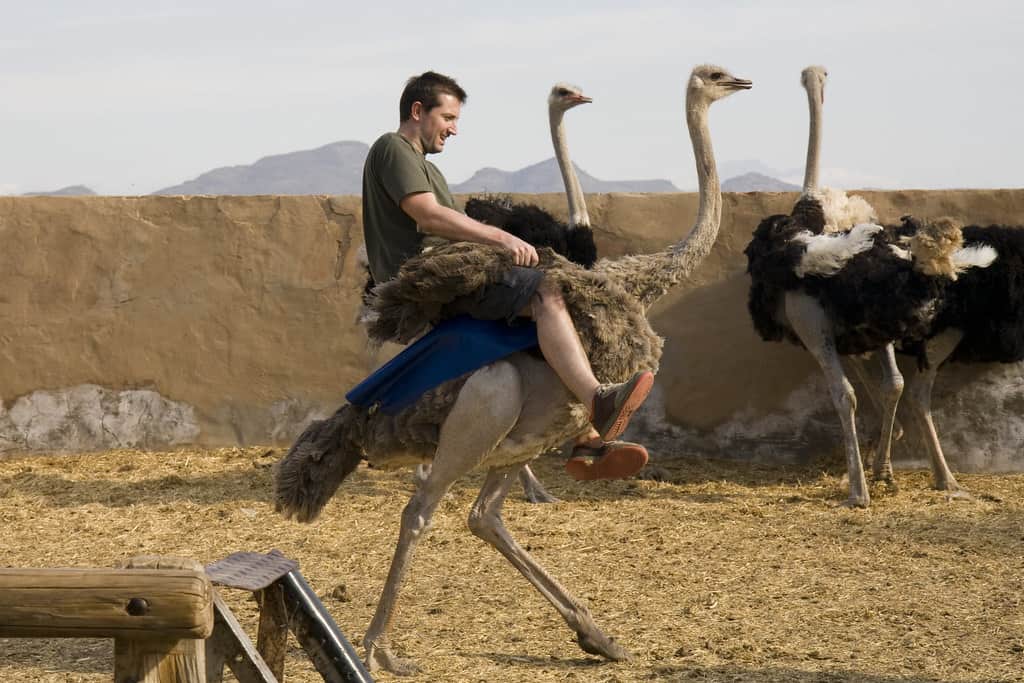 8. Conclusion
Exploring the Cape Town Garden Route is an incredible experience that offers stunning natural beauty and a variety of activities for every traveler. Whether you're a nature enthusiast, an adventure seeker, or a wildlife lover, this tour has something for everyone. To make the most of your trip,
Here are some essential tips for planning and enjoying the tour:
1. Plan your itinerary: Research the attractions and activities along the Garden Route and customize your itinerary based on your interests and preferences.
2. Rent a car: Having a car will give you the freedom to explore at your own pace and stop whenever you come across something interesting.
3. Pack accordingly: The weather along the Garden Route can vary, so pack layers, comfortable walking shoes, sunscreen, and insect repellent.
4. Check the road conditions: Before setting out on your journey, check the road conditions along the Garden Route, as weather conditions can affect the route.
5. Take your time: The Garden Route is meant to be enjoyed at a leisurely pace. So take your time to soak in the natural beauty and experience the attractions along the way.
6. Try local cuisines: Along the Garden Route, you'll find a variety of delicious seafood and local cuisines. Don't miss the opportunity to indulge in the gastronomic delights of the region.
7. Book a private chauffeur: Treat yourself to the luxury of a private chauffeur for a seamless and comfortable journey.
By following these tips. You'll be able to fully experience the beauty and attractions of the Cape Town Garden Route Tour. So start planning your trip and get ready for an unforgettable adventure.
Visit Our Blog For More Information on Cape Town Garden Route Tours
9. Resources and Recommendations
Helpful websites and resources for planning The Cape Town Garden Route Tour
Planning a trip along The Garden Route can be an exciting and rewarding experience.
Here are some helpful websites and resources to assist you in planning your Cape Town Garden Route Tour:
1. Tourism South Africa: The official website for Tourism South Africa provides comprehensive information about the country's attractions, including The Garden Route. From suggested itineraries to accommodation options, you can find valuable resources on this site.
2. Fodor's Travel Guide: Fodor's offers a detailed guide to The Garden Route. Highlighting the best attractions, activities, and accommodations along the route. Their website provides practical information and insider tips to help you plan your itinerary.
3. Lonely Planet: Lonely Planet is a well-known travel guidebook publisher. It offers a wealth of information on destinations around the world. Their guide to South Africa includes detailed information on The Garden Route, complete with maps and suggested itineraries.
Recommended accommodations and attractions along The Garden Route
When traveling along The Garden Route, there are several noteworthy accommodations and attractions that you should consider:
Accommodations:
Plettenberg Bay: The Plettenberg Hotel is a luxury accommodation option. Offers stunning ocean views and a range of amenities to make your stay comfortable and memorable.
Knysna: The Turbine Hotel & Spa is a unique hotel located in a converted power station. With its industrial-chic design and scenic location on the Knysna Lagoon, it offers a one-of-a-kind experience.
Oudtshoorn: De Zeekoe Guest Farm is a charming guest farm located near Oudtshoorn. It offers comfortable accommodations and the opportunity to interact with wildlife such as meerkats and ostriches.
Wilderness: Views Boutique Hotel & Spa is an elegant hotel situated on Wilderness Beach. With its luxurious rooms and breathtaking views, it's the perfect place to relax and unwind.
Mossel Bay: The Point Hotel offers panoramic views of the Indian Ocean and the Mossel Bay coastline. It is conveniently located near several attractions, including the Bartolomeu Dias Museum Complex.
Attractions:
Robberg Nature Reserve: Located near Plettenberg Bay, Robberg Nature Reserve is a must-visit for nature lovers. It offers scenic hiking trails and the chance to spot seals and other marine life.
Knysna Heads: The Knysna Heads are iconic sandstone cliffs that mark the entrance to the Knysna Lagoon. Visitors can enjoy panoramic views, go on boat tours, or indulge in fresh seafood at nearby restaurants.
Cango Caves: Situated near Oudtshoorn, the Cango Caves are ancient limestone caves that offer guided tours. Marvel at the impressive rock formations and learn about the caves' history.
Map of Africa Viewpoint: Located just outside Wilderness, the Map of Africa Viewpoint offers breathtaking views of the surrounding landscape. The viewpoint offers a unique vantage point to see a natural rock formation that resembles the shape of the African continent.
Diaz Museum Complex: Situated in Mossel Bay, the Bartolomeu Dias Museum Complex showcases the history of the region. Explore the museum, the Old Post Office Tree, and the replica of the Caravel ship that sailed to Mossel Bay in 1488.
These recommendations will help you make the most of your Cape Town Garden Route Tour. Ensuring an unforgettable journey along one of South Africa's most scenic routes.
Thank you for joining us on this virtual tour of the beautiful Garden Route. We hope you found our insights and recommendations helpful in planning your own private tour.
If you have any questions or would like to book your own personalized Garden Route experience, feel free to reach out to us.
We look forward to hearing from you and helping you create unforgettable memories on this scenic and enchanting journey.