#bestrestaurants #capetownrestarurants #capetownfood #capetownattractions #capetownactivities #capetown #restaurants #food
If you're a food lover in Cape Town, get ready to embark on a culinary adventure like no other.
With a plethora of incredible dining options, this city is a haven for foodies.
From fine dining establishments to hidden gems, Cape Town has it all.
Get your taste buds ready as we delve into the best restaurants in town, based on factual data, where delightful flavors and impeccable service await you at every turn.
Whether you're a fan of exotic cuisines, traditional classics, or experimental gastronomy, Cape Town's vibrant restaurant scene has something to satisfy every palate.
Introduction
Cape Town, known for its breathtaking destinations and vibrant culture, is also a haven for food lovers. With a multitude of world-class restaurants, it can be overwhelming to decide where to indulge your taste buds. To help you navigate the culinary scene, we've compiled a list of the best restaurants in Cape Town.
Criteria for selecting the best restaurants in Cape Town
When selecting the best restaurants in Cape Town, several factors were taken into consideration:
Cuisine: We focused on restaurants that offer a diverse range of cuisines, from local South African dishes to international flavors, ensuring there is something for everyone.
Quality: The restaurants on our list have consistently received positive reviews for the quality and presentation of their food. We considered the expertise of the chefs, the freshness of the ingredients, and the overall dining experience.
Atmosphere: A great dining experience should not only appeal to your taste buds but also engage your senses. We selected restaurants that provide a welcoming ambiance, stylish decor, and excellent service.
Reputation: We considered the reputation and accolades of each restaurant, looking for those that have received critical acclaim, awards, and recognition from reputable sources.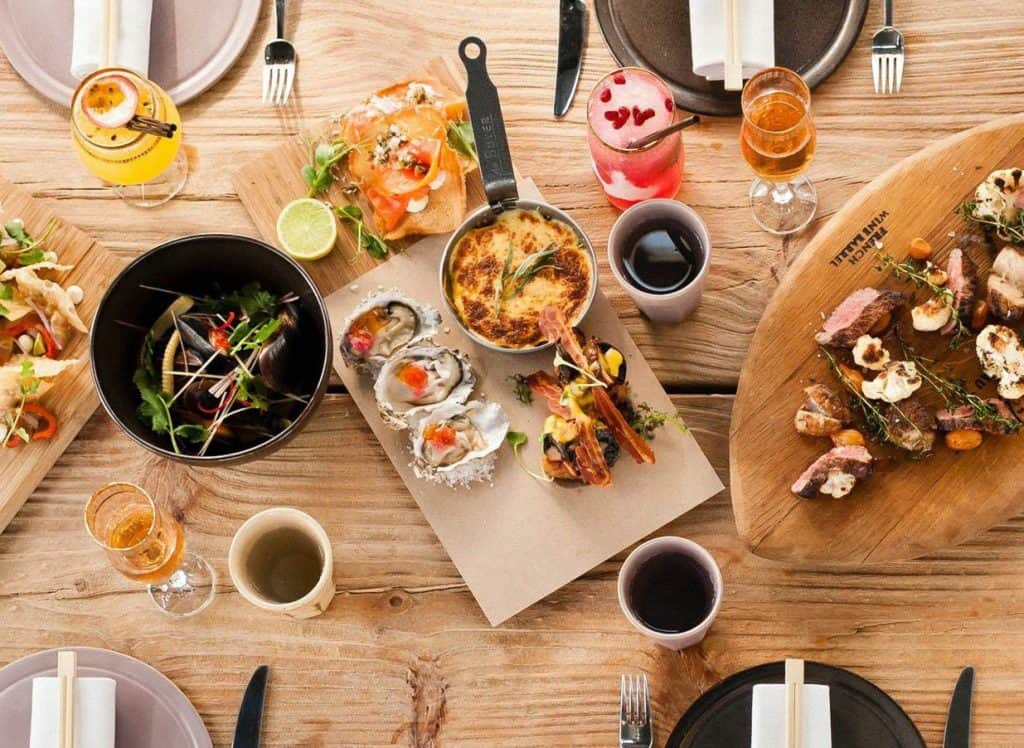 The importance of exploring Cape Town's culinary scene
Exploring Cape Town's culinary scene offers a unique opportunity to experience the city's rich culture and gastronomic heritage. The blending of diverse flavors, ingredients, and techniques creates a vibrant food culture that reflects the city's multiculturalism.
By indulging in the local cuisine, you can sample traditional dishes such as bobotie, bunny chow, and boerewors, as well as innovative creations that showcase the culinary creativity of Cape Town's chefs.
Additionally, Cape Town's restaurants provide a platform for showcasing the region's finest ingredients, including fresh seafood, farm-to-table produce, and award-winning wines from nearby vineyards.
Whether you're a foodie or simply looking to immerse yourself in Cape Town's vibrant food scene, exploring the city's best restaurants guarantees a memorable culinary adventure. To also find more information on Cape Town's excellent wine tasting scene, click here.
Test Kitchen
The Test Kitchen's innovative menu and dining experience
The Test Kitchen is one of Cape Town's most renowned restaurants, offering a unique and innovative dining experience. Located in the vibrant neighborhood of Woodstock, this award-winning establishment is the brainchild of Chef Luke Dale-Roberts.
Known for its fusion of flavors, avant-garde presentation, and exceptional service, The Test Kitchen has earned its spot as one of the best restaurants in Cape Town.
Signature dishes and unique flavors
At the Test Kitchen, expect a culinary journey like no other. The menu is a tantalizing blend of global influences and local ingredients, resulting in dishes that are both visually stunning and bursting with flavor.
From delicate seafood creations to succulent meats and vegetarian delights, each plate is a masterpiece. Standout dishes include the Peruvian ceviche, roasted quail with miso-glazed turnips, and the famous Camembert snowball dessert.
Booking and reservation information
Due to its popularity, booking a table at The Test Kitchen requires careful planning. Reservations can be made online through their website or by phone. The restaurant offers two dining experiences: the more casual and accessible Dark Room and the exclusive Gastronomy Room.
Be sure to book well in advance, especially for the Gastronomy Room, as it can be difficult to secure a reservation for this intimate and immersive dining experience.
Whether you are a food enthusiast, an adventurous eater, or simply someone looking for a truly memorable dining experience, The Test Kitchen is a must-visit restaurant in Cape Town. Prepare to be amazed by the innovative menu, unique flavors, and impeccable service that have earned this establishment its well-deserved reputation.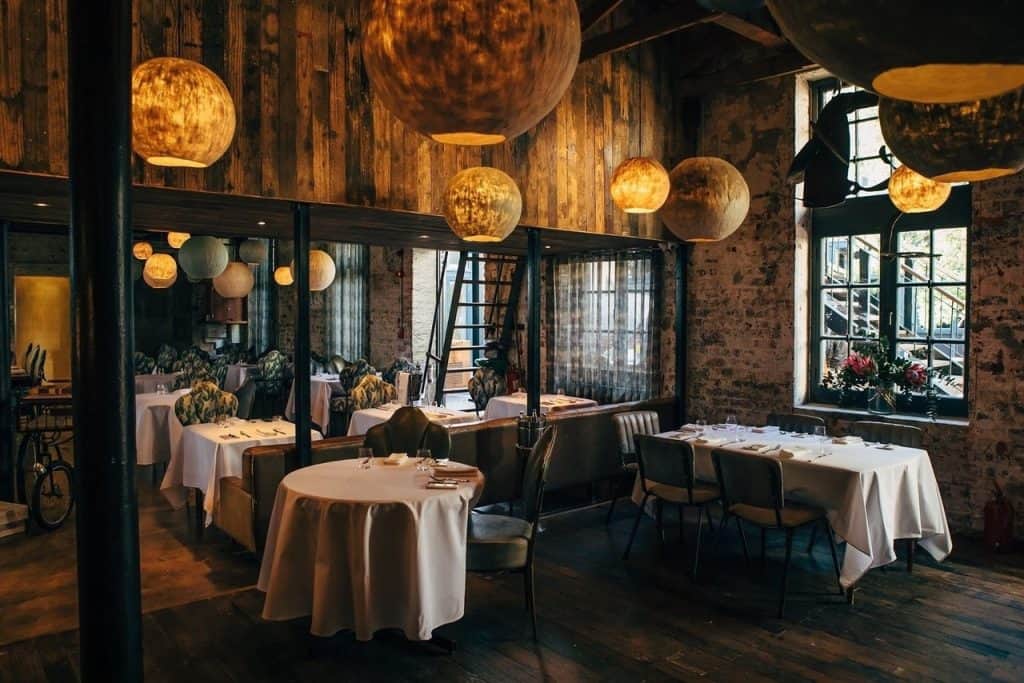 La Colombe
La Colombe's picturesque location and breathtaking views
Located in the heart of Cape Town, La Colombe offers diners a truly unforgettable experience. Nestled in the scenic mountains of Constantia, this restaurant boasts stunning views of vineyards and lush greenery.
With its picturesque location, La Colombe provides the perfect backdrop for a romantic dinner or a celebratory meal with friends and family. The restaurant's elegant and serene ambiance creates a dining experience that is as visually pleasing as it is delicious.
Indulge in French-Asian fusion cuisine.
La Colombe is renowned for its innovative French-Asian fusion cuisine. Led by internationally acclaimed chef proprietor Scot Kirton, the talented team at La Colombe combines the best of French techniques with the flavors and ingredients of Asia.
The result is a tantalizing menu that pushes the boundaries of traditional culinary expectations. Each dish is carefully crafted with precision and creativity, resulting in a harmonious blend of flavors that will leave your taste buds wanting more.
Specialty dishes and must-try desserts
When dining at La Colombe, there are a few dishes that simply should not be missed. The tuna tataki, with its delicate balance of flavors, is a standout starter that will delight seafood lovers. The braised lamb shank, which comes with a variety of seasonal vegetables, is tender and succulent for the main course. To end the meal on a sweet note, the Dark Chocolate and Raspberry Dessert is a rich and decadent masterpiece that is sure to satisfy any chocolate lover's cravings.
Whether you are a local resident or a visitor to Cape Town, a visit to La Colombe is a must. With its breathtaking views, extraordinary cuisine, and impeccable service, this restaurant is truly a culinary gem in the heart of South Africa. Book a table today and prepare to be captivated by the magic of La Colombe.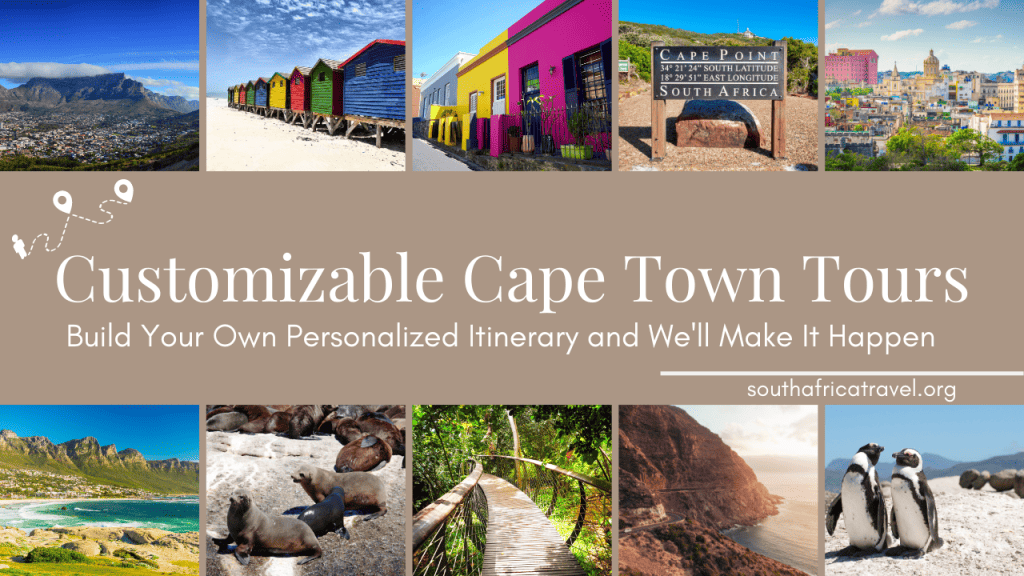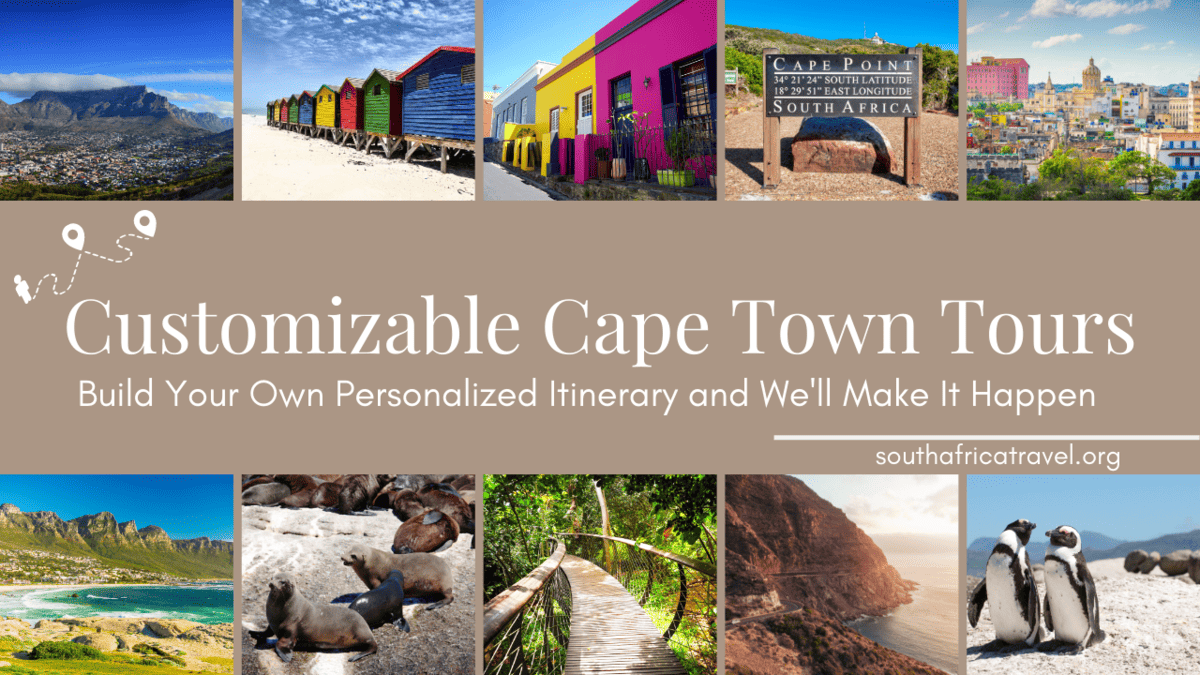 Pot Luck Club
Pot Luck Club's vibrant and eclectic menu
Situated atop the Silo District in Cape Town, Pot Luck Club is a must-visit restaurant for anyone seeking a culinary adventure. With its vibrant and eclectic menu, this trendy eatery offers a unique dining experience that combines global flavors with local ingredients.
A stylish and modern atmosphere welcomes you the moment you enter the restaurant. The open-plan kitchen allows you to witness the chefs in action, creating an engaging and interactive dining experience.
Sharing plates and diverse flavors
One of the highlights of Pot Luck Club is its concept of sharing plates. The menu is divided into various categories, offering a wide range of dishes that cater to different tastes and preferences. Whether you're a fan of seafood, meat, or vegetarian options, there is something for everyone.
Each plate is meticulously crafted, showcasing a fusion of flavors and textures. From the delicate tuna tataki to the rich and indulgent truffle risotto, every dish is bursting with creativity and expertly balanced flavors. The culinary team at Pot Luck Club takes pride in using seasonal and locally sourced ingredients, ensuring freshness and quality in every bite.
An unforgettable dining experience with panoramic views
In addition to its exceptional cuisine, the Pot Luck Club offers breathtaking panoramic views of Cape Town. The restaurant is located on the top floor of the iconic Silo Hotel, providing guests with an unrivaled vista of Table Mountain, the V&A Waterfront, and the bustling city below. Whether you're dining indoors or on the terrace, you are guaranteed a memorable and picturesque experience.
The combination of delicious food, stunning views, and impeccable service makes Pot Luck Club one of the best restaurants in Cape Town. Whether you're celebrating a special occasion or simply looking to indulge in a remarkable dining experience, Pot Luck Club should be at the top of your list.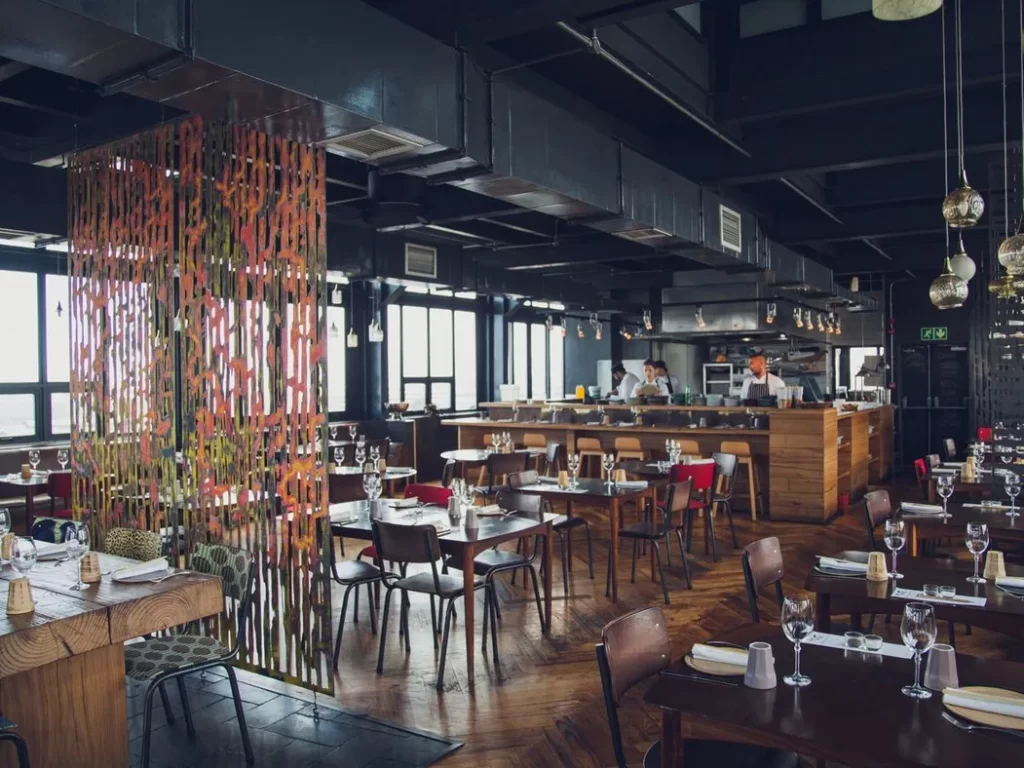 The Shortmarket Club
The Shortmarket Club's sophisticated and elegant ambiance
When it comes to dining in Cape Town, The Shortmarket Club is a must-visit restaurant. Located in the heart of the city, this establishment offers a sophisticated and elegant ambiance that sets the stage for a memorable dining experience. From the moment you walk in, you are greeted with warm hospitality and a charming atmosphere that is perfect for any occasion.
The restaurant features stylish décor with a mix of modern and classic elements that create a welcoming and refined atmosphere. Whether you are enjoying a romantic evening or celebrating a special occasion, The Shortmarket Club provides an intimate and comfortable setting that adds to the overall dining experience.
Indulge in modern European cuisine with a twist.
At The Shortmarket Club, the culinary team takes pride in serving modern European cuisine with a twist. The menu is thoughtfully curated, featuring a variety of flavorful dishes that are sure to satisfy even the most discerning palate. From delectable starters to indulgent main courses and decadent desserts, each dish is crafted with precision and creativity.
What sets The Shortmarket Club apart is their commitment to using only the finest seasonal ingredients sourced from local suppliers. This ensures that every dish is made with the freshest and highest-quality produce, resulting in a truly exceptional dining experience.
Whether you choose to indulge in their signature dishes like their butter-poached lobster or their homemade pasta with truffle cream sauce, each bite is a culinary delight that will leave you wanting more.
Conclusion:
For an unforgettable dining experience in Cape Town, the Shortmarket Club is the place to go. With its sophisticated ambiance and delicious modern European cuisine, it is a must-visit restaurant for locals and tourists alike. Treat yourself to an evening of elegance and indulge in the culinary delights that this establishment has to offer.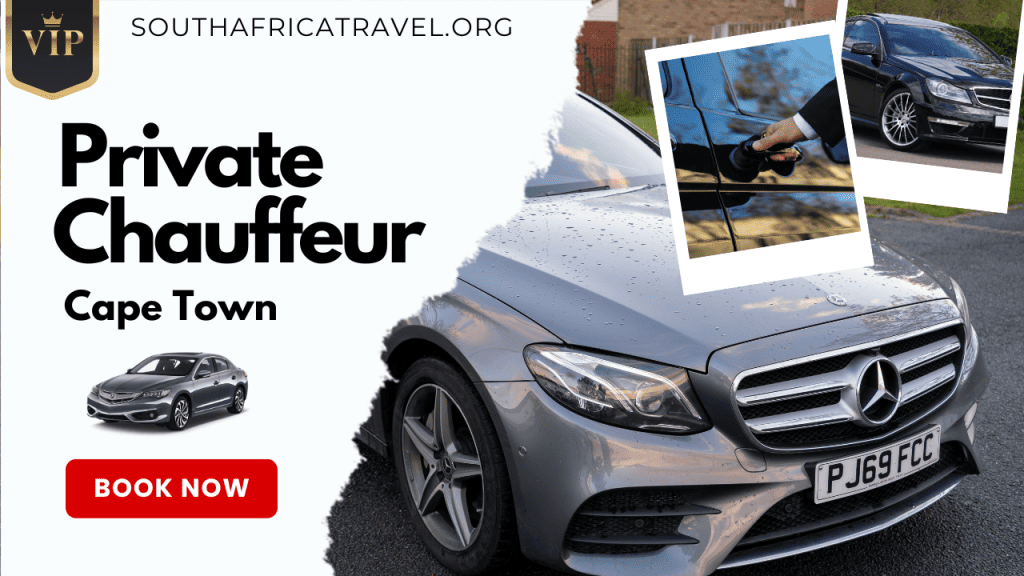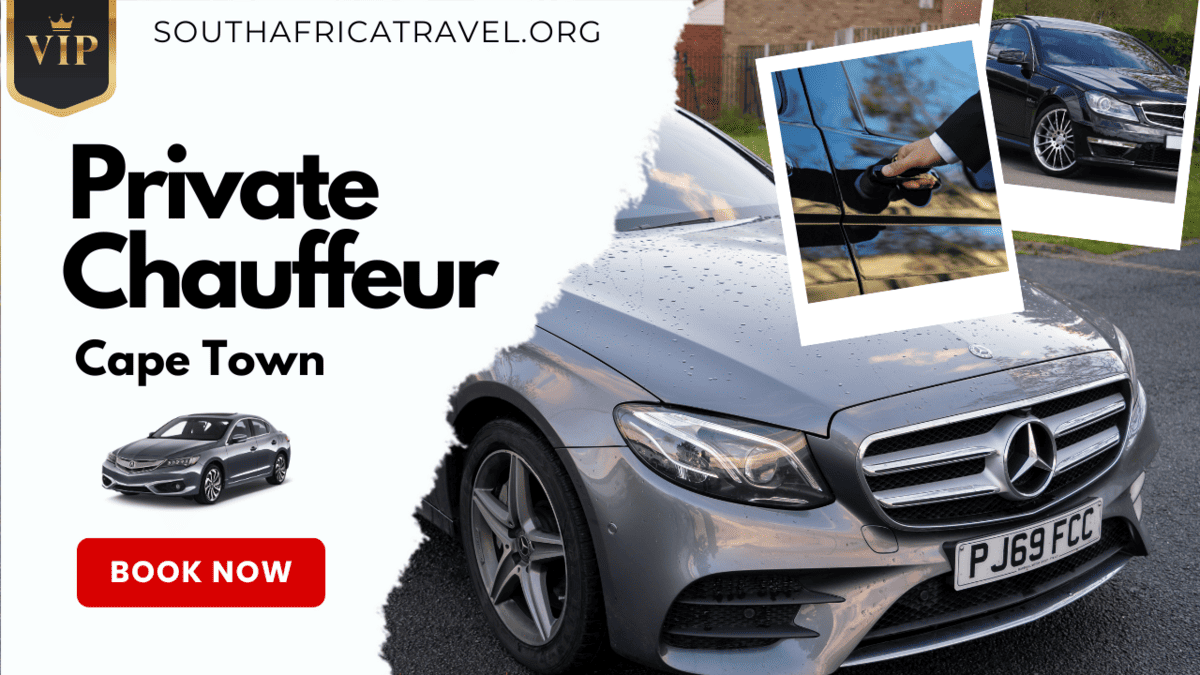 The Test Kitchen at Home
Experience The Test Kitchen's exceptional culinary creations at home.
Looking for a gastronomic adventure without leaving the comfort of your own home? Look no further than The Test Kitchen at Home. This renowned Cape Town restaurant has found a way to bring their exceptional culinary creations straight to your doorstep.
With the current restrictions on dining out, many restaurants have had to adapt and come up with innovative solutions to continue serving their customers. The test kitchen at home is a prime example of this. You can enjoy a fine dining experience from the comfort and safety of your own home thanks to the restaurant's award-winning chef Luke Dale-Roberts' menu, which features their signature dishes and flavors.
Takeaway options and the home dining experience
The Test Kitchen at Home offers a variety of options to cater to different preferences. If you prefer a hassle-free dining experience, their takeaway menu allows you to choose from a selection of their most popular dishes, expertly prepared and packaged for you to enjoy at home.
For those looking for a more immersive experience, The Test Kitchen at Home also offers a unique home dining experience. The restaurant provides a complete package that includes the ingredients, step-by-step instructions, and even a playlist to set the mood. This allows you to recreate the magic of The Test Kitchen in your own kitchen while receiving guidance from the experts themselves.
Whether you opt for takeout or a home dining experience, you can expect the same level of quality and attention to detail that has made The Test Kitchen one of the top restaurants in Cape Town. Indulge in dishes that are beautifully presented, bursting with flavors, and meticulously crafted to provide an unforgettable dining experience.
So why not treat yourself to The Test Kitchen at Home and elevate your home dining experience to new heights?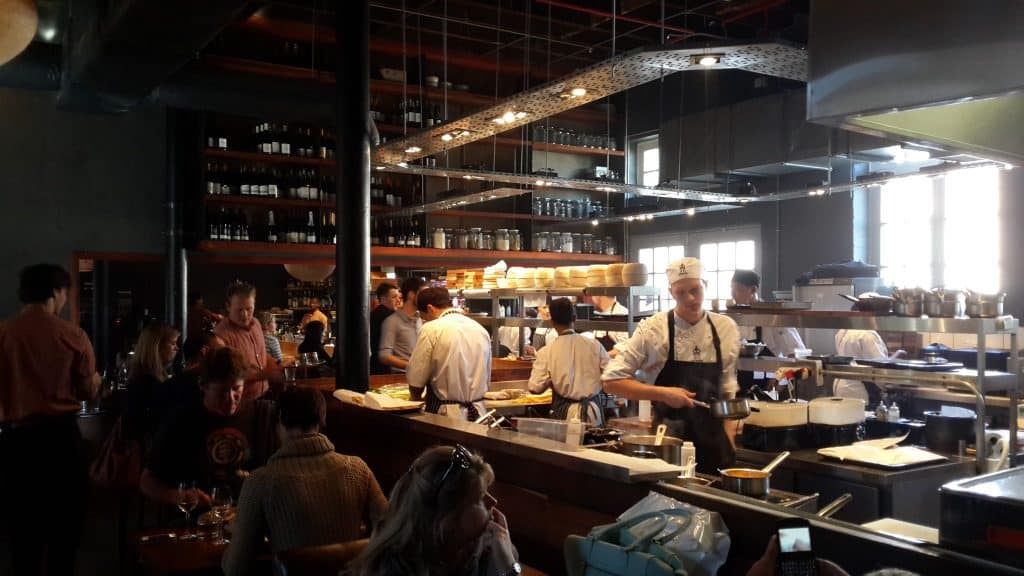 Belmond Mount Nelson Hotel
Experience a luxurious dining experience at the Belmond Mount Nelson Hotel.
Tucked away in the heart of Cape Town, the Belmond Mount Nelson Hotel is a culinary haven that promises a truly exceptional dining experience. Boasting a rich history dating back to 1899, this iconic hotel has become synonymous with luxury and sophistication.
World-class cuisine and award-winning chefs
At the Belmond Mount Nelson Hotel, diners are treated to a gastronomic journey like no other. The hotel is home to several exceptional restaurants, each offering a unique and unforgettable culinary experience. Whether you prefer classic fine dining or contemporary fusion cuisine, there is something to suit every palate.
The Planet Restaurant, one of the hotel's standout dining establishments, has been awarded multiple accolades for its innovative menu and impeccable service. The talented team of culinary professionals ensures that each dish is a masterpiece of flavor and presentation under the direction of renowned Executive Chef Rudi Liebenberg.
Reservations and key details
To experience the unforgettable dining options at the Belmond Mount Nelson Hotel, it is recommended to make a reservation in advance. The hotel's restaurants can be quite popular among locals and visitors alike, especially during peak seasons.
Key details to consider when planning your dining experience include dress code requirements, operating hours, and any specific dietary preferences or allergies you may have. The attentive staff at the Belmond Mount Nelson Hotel will gladly assist in ensuring that your dining experience is tailored to your needs and preferences.
In conclusion, the Belmond Mount Nelson Hotel is a must-visit destination for food enthusiasts in Cape Town. With its world-class cuisine, award-winning chefs, and exquisite dining venues, this iconic hotel offers an unforgettable culinary experience that will delight even the most discerning palate. To find more amazing hotels in Cape Town, click here.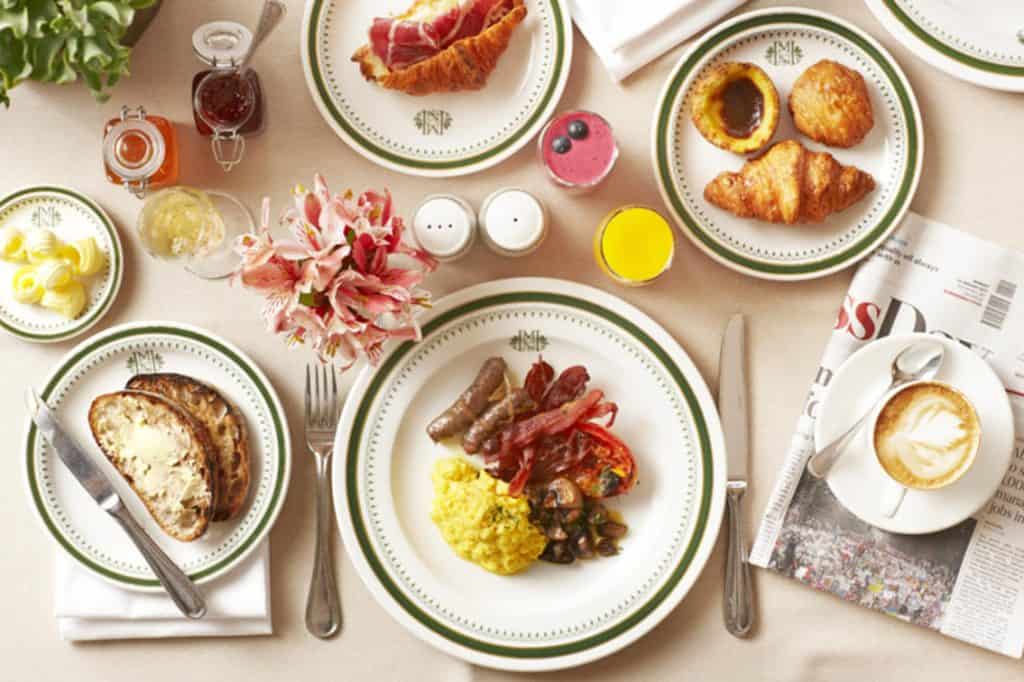 Conclusion
When it comes to culinary experiences in Cape Town, you are in for a treat. The vibrant city is home to a plethora of restaurants offering diverse cuisines that cater to every palate. From elegant fine dining establishments to casual eateries, Cape Town has it all.
Exploring the diverse food scene in Cape Town
Local flavors: A fusion of African, Asian, and European cuisines has influenced Cape Town's rich culinary heritage. Don't miss the opportunity to try traditional South African dishes like bobotie, biltong, or boerewors.
Seafood galore: With its coastal location, Cape Town boasts a seafood scene that is second to none. Indulge in fresh oysters, grilled fish, or delectable prawns while enjoying the stunning views of the ocean.
Fusion cuisine: Cape Town's food culture is also known for its fusion of flavors and innovative twists. You can find restaurants combining African ingredients with international cooking techniques, creating unique and mouth-watering dishes.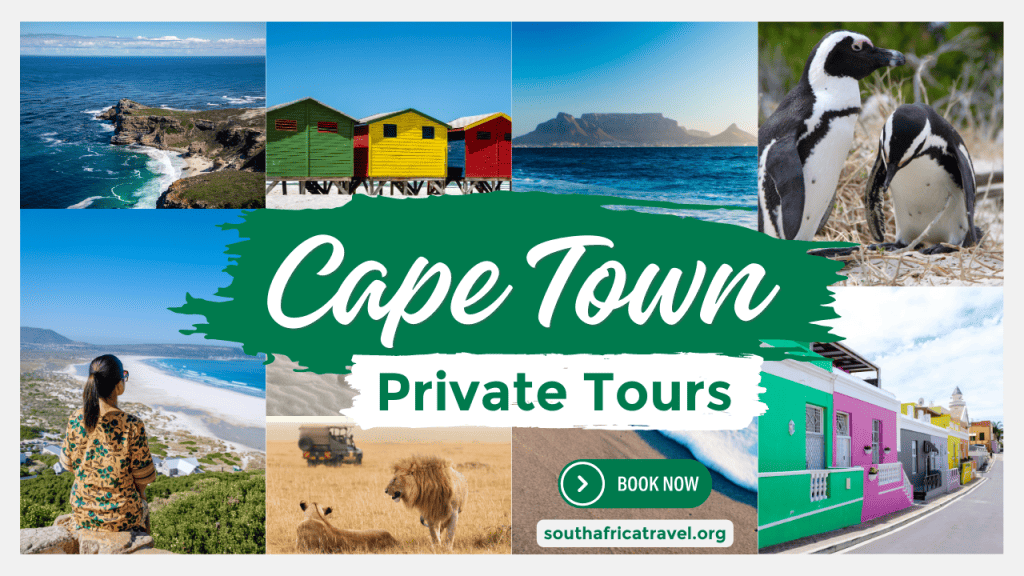 Tips for restaurant-hopping and trying new cuisines
Research and plan: Before your culinary adventure in Cape Town, take the time to research different restaurants and their specialties. This will help you create a list of must-visit spots and ensure you don't miss out on any culinary gems.
Try something new: Don't be afraid to step out of your comfort zone and try dishes or cuisines you've never had before. Cape Town offers an array of international flavors, so embrace the opportunity to broaden your culinary horizons.
Ask locals for recommendations: To truly immerse yourself in the local food scene, ask the locals for their favorite restaurant recommendations. They often know the hidden gems that may not be as well known to tourists.
From vibrant food markets to Michelin-starred restaurants, Cape Town has something to satisfy every food lover's taste buds. So get ready to indulge in a gastronomic journey filled with diverse flavors and unforgettable dining experiences.
I hope this guide to the best restaurants in Cape Town has given you some great ideas for your next dining experience in this vibrant city.
From fine dining to local favorites, Cape Town has something to offer every palate.
Remember to share your own recommendations in the comments below, and happy dining!