#PrivateDriver #privatetransport #capetown #capetowntransit #privatetours #capetowntravel #transport #capetowntransport
Are you visiting Cape Town and looking for a convenient and hassle-free way to explore the city?
Look no further than hiring a private driver in Cape Town. With a dedicated driver at your service, you can navigate the city with ease and discover all its beauty at your own pace.
Whether you want to visit popular tourist attractions or explore hidden gems, a private driver will ensure that you make the most of your time in Cape Town.
In this blog post, we will explore the benefits of hiring a private driver and how it can enhance your travel experience in Cape Town.
Benefits of Hiring a Private Driver in Cape Town
Are you considering hiring a private driver for your next trip to Cape Town? Here are some compelling reasons why it would be a great idea.
1. Convenience: Having a private driver provides convenience like no other form of transport. Your driver will be at your service, ready to ferry you around the stunning city whenever you need it. Plus, you save time as you don't have to wait around for taxis or figure out public transportation routes and schedules.
2. Hassle-free Sightseeing: With a local private driver, you can rest assured you won't miss out on any of Cape Town's landmarks. They have local knowledge and can lead you to undiscovered attractions that tourists frequently overlook.
3. Safety: Cape Town's roads can get busy, and driving can become stressful, particularly for tourists unfamiliar with the area. A private driver takes away this stress, ensuring a safe, relaxed journey around the city.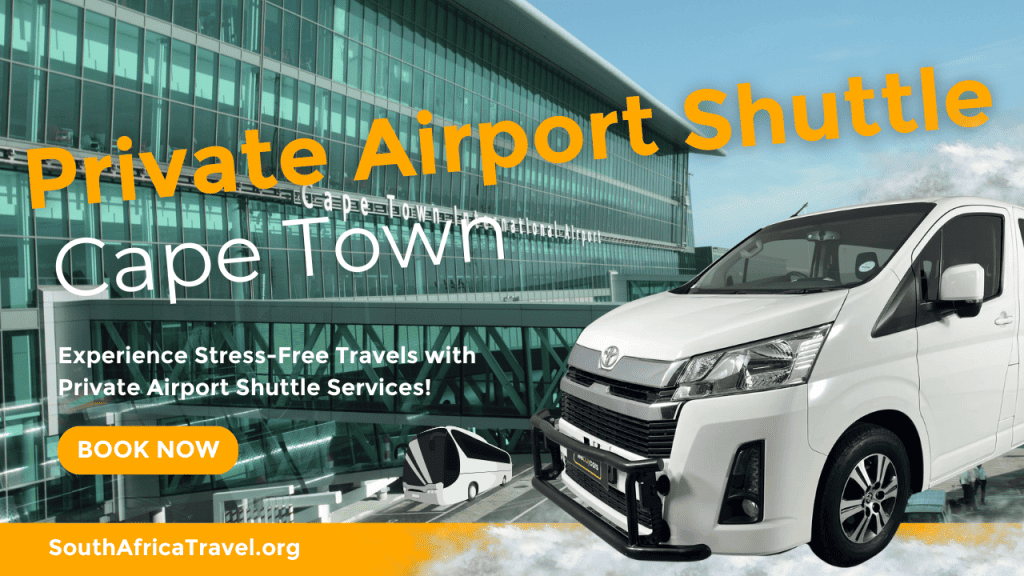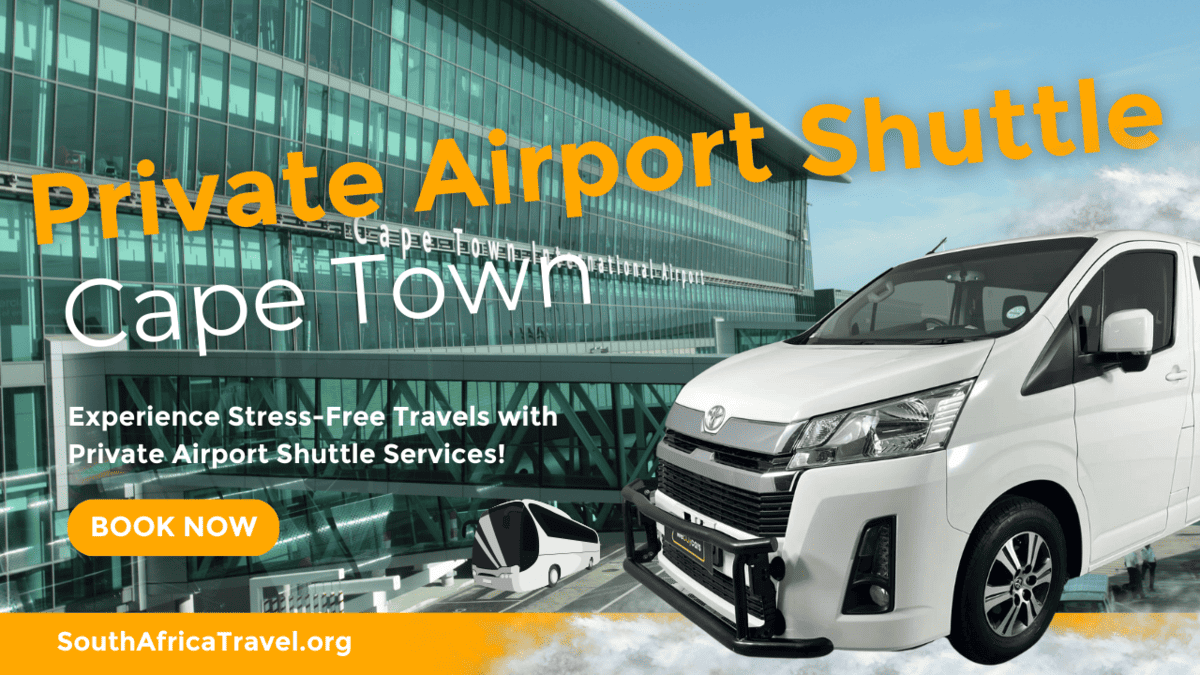 Factors to Consider When Hiring a Private Driver
Consider your transportation needs. Ask yourself what you need a private driver for. Is it for sightseeing, business trips, airport transfers, or all of these? Knowing your needs will help narrow down your search for the perfect driver.
Consider the cost and payment options: Hiring a private driver can be more expensive than other forms of transport, but the convenience and comfort can justify the cost. Ensure you understand the payment terms and check for any hidden charges before hiring.
Ask about additional services or special requirements. If you have special requirements, such as a child's car seat or accessibility needs, make sure your private driver can accommodate them. Also, find out if they offer any additional services that could be beneficial, like tour guiding.
Make sure the driver has a valid license and insurance. This is crucial for your safety and legal protection. Be sure to verify the driver's credentials and the validity of their insurance coverage.
Communicate your expectations and preferences clearly. If you have preferred routes or stops, let your driver know beforehand. This will ensure a smooth, enjoyable travel experience that is tailored to your needs.
In summary, hiring a private driver in Cape Town is an excellent choice for a hassle-free, convenient, and relaxed holiday. Just make sure you consider the factors mentioned above to make the most of your investment. Before you know it, you'll be soaking in the scenic sights of Cape Town with an expert local by your side!
Hiring Process
Whether you're on vacation or on a business trip, hiring a private driver can make your stay in Cape Town more enjoyable and less stressful. It allows you to move around the city without worrying about navigation or parking. But how do you go about hiring a driver in this beautiful city? Let's delve into the specifics.
How to Find a Private Driver in Cape Town
Finding a private driver in Cape Town doesn't have to be difficult. Here are a few tips to help you find the right driver:
Internet Research: Websites like GetYourGuide and TripAdvisor provide listings and reviews of private driver services.
Referrals: Ask friends or colleagues who have visited Cape Town for their recommendations.
Hotels: Often, hotels have partnerships with reliable private driver services that guests can utilize.
It's essential to compare rates from different service providers to ensure you get the best deal and also to confirm what is included in the quoted price (such as fuel, tolls, etc.).
Background Checks and Licensing
Safety is paramount when hiring a private driver in Cape Town. Here's what to check:
Licensing: Ensure the driver has the necessary permits and licensing to offer private chauffeur services. They should have a valid Professional Driving Permit (PDP).
Background checks: Reputable driver service providers perform background checks on their drivers. You should ask for proof of these checks or select a service that openly offers them.
Experience: Drivers should have sufficient experience driving in Cape Town, including familiarity with the routes and traffic conditions. They should also be trained to deal with emergencies.
Hiring a private driver in Cape Town involves doing your due diligence. Confirm the driver's credentials, experience, and background check for peace of mind during your journey. With the right options, you'll enjoy all the convenience that comes with having a private driver at your disposal. Enjoy your ride through the beauty of Cape Town!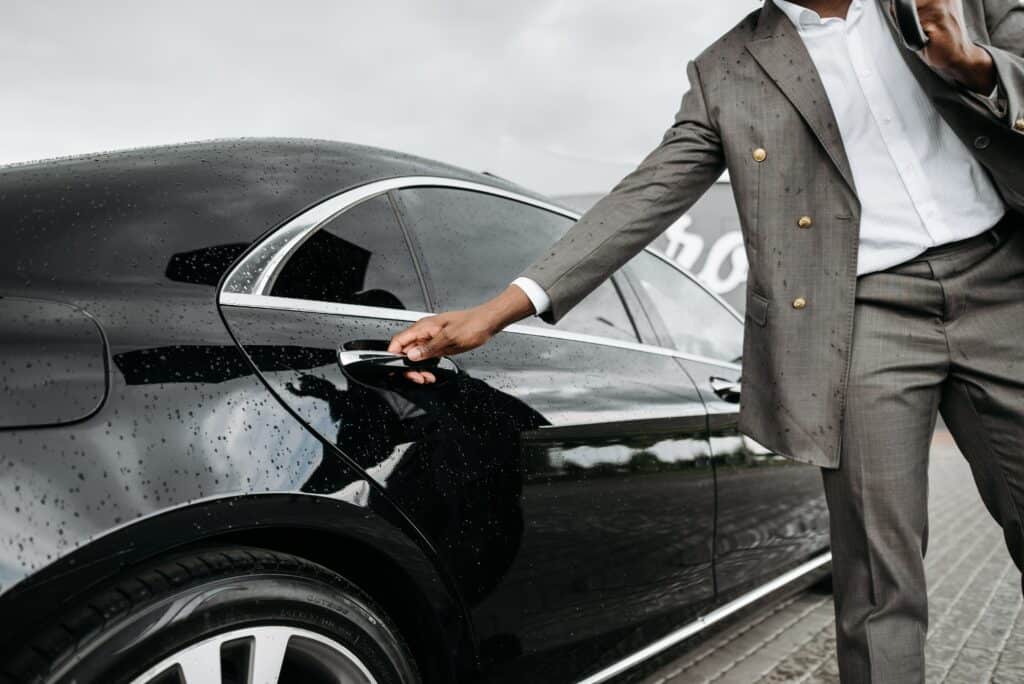 Safety and Reliability
Hiring a private driver in Cape Town is not just about enjoying the luxury of personalized service. Equally crucial, if not more so, is the safety and reliability the driver brings to your travel experience. Let's delve into the safety measures usually taken by private drivers and their reliability. Cape Town tourism is far more enjoyable with a trustworthy private driver.
Safety Measures Taken by Private Drivers
Private drivers in Cape Town are known for their impeccable professionalism and prioritizing the safety of their passengers. Here's how:
Driving Skills: Professional private drivers have superior driving skills honed by extensive experience navigating both well-trodden paths and difficult terrain.
Vehicle Safety: Private service providers always ensure their vehicles are in top-notch condition. Regular maintenance checks are performed to avoid any on-road breakdowns.
Adherence to Traffic Rules: Private drivers abide by the speed limit and all other traffic rules to ensure a safe journey.
Knowledge of the City: Having a deep knowledge of Cape Town's streets helps private drivers avoid congested roads and choose the safest, quickest routes.
Reliability of Private Drivers in Cape Town
The reliability of private drivers in Cape Town can be assessed in numerous ways:
Punctuality: Clients can always rely on their private drivers to be on time.
Confidentiality: Private drivers prioritize the privacy of their clients and protect confidential information.
Commitment: Bookings are honored as promised, giving you peace of mind knowing your travel itinerary is secure.
Professionalism: Well-trained, skilled, and courteous, the private drivers ensure your Cape Town visit is seamless and enjoyable.
In general, the safety measures and conduct of the private drivers contribute significantly to the reliability and reputation of Cape Town's public transportation sector. Be sure to properly assess the private driver or service company before hiring to ensure a secure, supremely comfortable journey around the spectacularly beautiful Cape Town.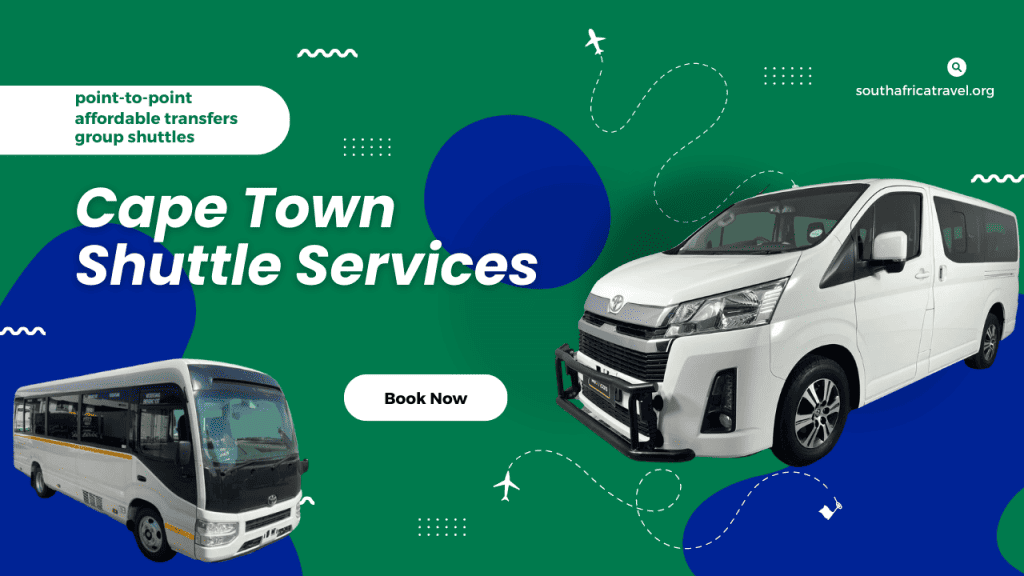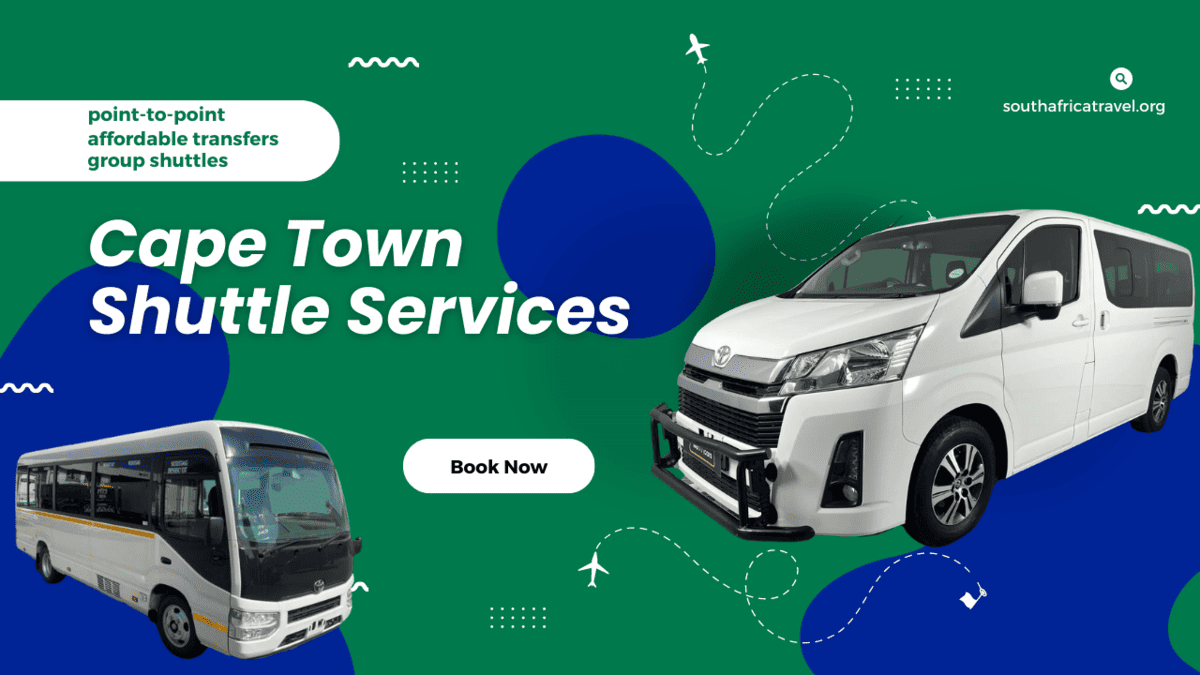 Cost and Services
Hiring a private driver in Cape Town can come with an array of benefits, but like other transportation options, there are associated costs. It's helpful to contrast this bespoke service with other city transportation options in order to fully comprehend the value it offers.
Cost Comparison of Hiring a Private Driver vs. Other Transportation Options
Although hiring a private driver may be slightly more expensive, the individualized service, convenience, and comfort offered make the cost worthwhile. The average cost of hiring a private driver in Cape Town can range between $100 and $200 per day, depending on the type of vehicle chosen and the duration of the contract.
Taxis: While taxi fares can start off low, around $1 per kilometer, the costs can quickly add up depending on the distance covered and traffic conditions.
Ride-hailing services: Similarly, services like Uber and Bolt have surged in popularity due to their convenience. However, they can also have unpredictable pricing due to surge charges during peak hours.
Public Transport: The public transportation system in Cape Town comprises buses and trains, which are the most affordable option, costing about $1–2 per trip.
Additional Services Offered by Private Drivers
Private drivers in Cape Town typically offer more than just drive-from-point-A to-point-B service. The additional services can vary, but here are some that are commonly offered:
Tour Guide: Many private drivers are locals who possess a wealth of knowledge about Cape Town. They can offer sightseeing tours and provide information about the city's history, culture, and attractions.
Travel Assistance: Your private driver can assist with navigating local customs and language barriers and provide help should any travel problems arise.
Flexible Itineraries: Unlike other public transportation and tour buses, having a private driver allows for custom itineraries, making stops where and when you want.
Available on Demand: Your private driver is available whenever you need them, saving you from waiting for public transport or a ride-hailing service.
These services, coupled with the comfort, safety, and convenience of having a designated driver, make hiring a private driver a compelling choice for transportation in Cape Town as a tourist. If these features resonate with your travel style and budget, a private driver could significantly enhance your Cape Town experience.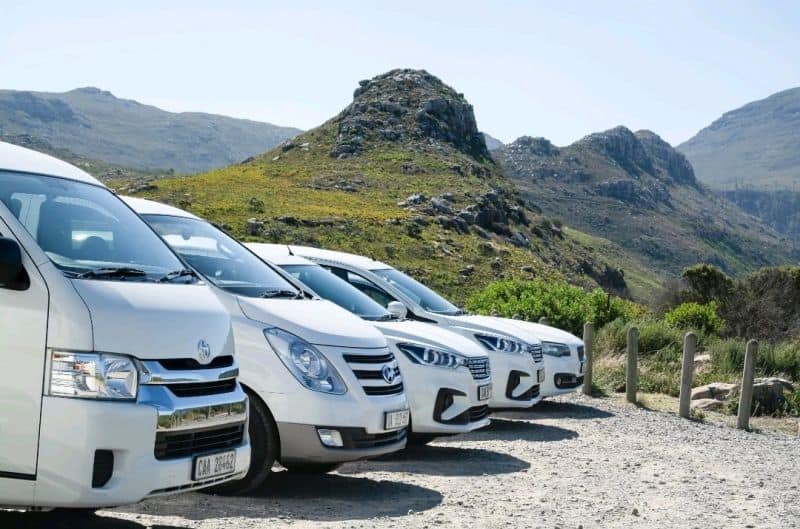 Local Knowledge and Sightseeing
One of the great advantages of hiring a private driver while you're in a new city is gaining access to their pool of local knowledge. Especially when adventuring into beautiful, versatile cities like Cape Town, this advantage is absolutely invaluable. Let's talk more about the benefits.
Advantages of Having a Private Driver with Local Knowledge
1. Unparalleled city navigation: Local drivers know the ins and outs of their city. They are fully aware of the rush hours, the quickest routes, and the best ways to avoid traffic. You won't have to rely on potentially confusing maps or GPS systems.
2. Personal Tour Guide: A local driver can also act as your personal tour guide, giving you insights about the city's history, culture, and significant landmarks. Their commentary can greatly enhance your sightseeing experience.
3. Hidden Gems: A private driver can often reveal off-the-beaten-path attractions, hidden gems, and local favorite spots that you may not discover on your own or through a mainstream tour guide.
4. Safety and Security: Local private drivers have a better understanding of any areas that might be best avoided due to crime or other security issues. Their top priority is your safety during the trip.
Sightseeing Recommendations from Private Drivers in Cape Town
Now let's put the spotlight on some sightseeing highlights in Cape Town from the perspective of local private drivers:
• Table Mountain: Named one of the New Seven Wonders of Nature, Table Mountain offers stunning views of the city and beyond. You can take a cable car up, or if you're up for a challenge, hike to the top!
• Robben Island: Known as the place where Nelson Mandela was imprisoned, this historic island is now a World Heritage Site and Museum, providing a poignant reminder of the past.
• Boulders Penguin Colony: Home to a unique colony of African Penguins, your private driver can take you to spot these amazing creatures in their natural habitat.
• Constantia Wine Route: As the oldest wine-producing region in the southern hemisphere, a visit to at least one of Constantia's wine estates is a must. Your private driver could assist you in organizing a memorable wine-tasting experience.
Remember, the key to a memorable and stress-free trip to Cape Town, or any other city for that matter, is hiring a private driver who is professional, reliable, and possesses a deep knowledge of the area.
Testimonials and Reviews
Testimonials and reviews are critical in your decision-making process for hiring a private driver in Cape Town. They provide valuable firsthand insights and experiences from previous customers.
The Importance of Reading Testimonials and Reviews
Trust and Confidence: Testimonials and reviews can help build trust and confidence in the service. When past customers share their experiences, good or bad, it gives prospective clients a clearer idea of what to expect.
Choice Validation: Reviews could tell you if others were satisfied with the services provided, helping you validate your choice.
Gauge the Quality of Service: These reviews assist in assessing the quality of service. By understanding others' experiences, you can form a realistic expectation of the quality of service.
Comprehensive Insight: Testimonials provide comprehensive insight into the various aspects of the service, like punctuality, the driver's manners, knowledge about the region, etc.
Platforms to Find Reliable Testimonials and Reviews
When searching for reliable testimonials and reviews, consider these platforms:
TripAdvisor: is a leading platform for unbiased customer reviews. For a broad understanding of service quality, TripAdvisor is a good starting point.
Google Maps: Many local businesses are rated here. It's an excellent source for ratings and reviews of local private drivers and tour agencies in Cape Town.
Facebook: Many companies maintain a Facebook page where customers can leave reviews.
Company Website: Don't ignore the company's own website. Authentic companies will usually have a testimonial section where you can read customer feedback.
Here are some points to consider when looking at reviews:
Number of reviews: More reviews typically indicate more reliable and balanced information.
Detailed experiences: Reviews that outline the customer's experience are more valuable than generic comments.
Recent reviews: The most recent feedback can provide up-to-date information about the service.
Testimonials and reviews are priceless when hiring a private driver in Cape Town, as they offer a realistic perspective on what you can expect.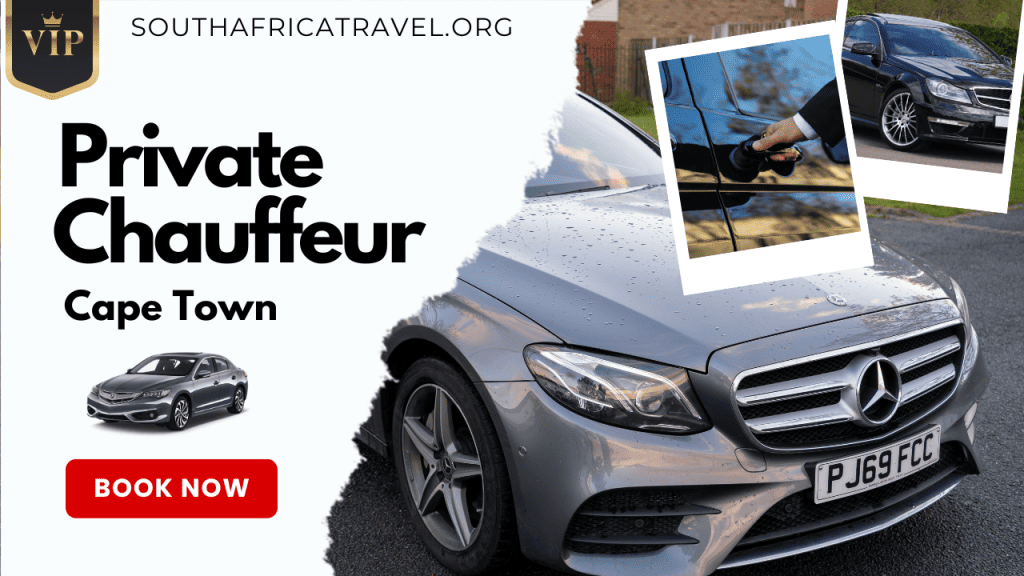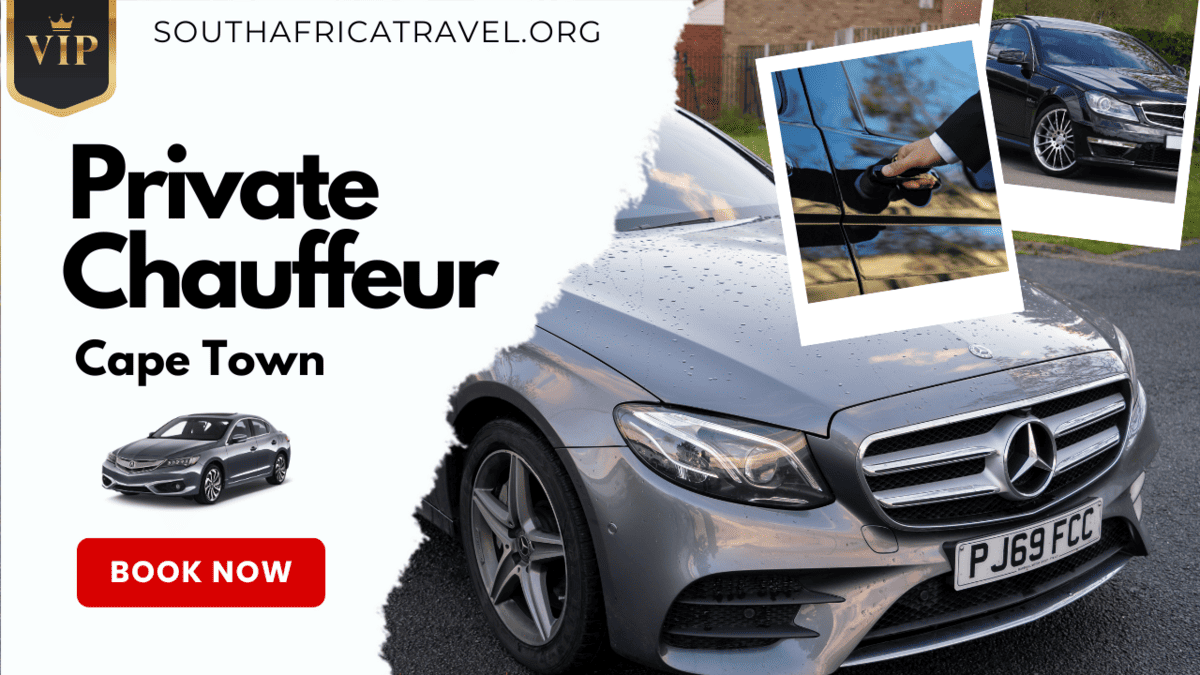 Conclusion
Looking to hire a private driver in Cape Town? This idea can be the perfect solution that will enrich your Cape Town adventure, providing a variety of unparalleled benefits and added peace of mind.
Benefits of Hiring a Private Driver in Cape Town
Let's talk about some benefits of hiring private drivers that will convince you to consider an ideal Cape Town outing:
Convenience: Enjoy hassle-free transport directly to your desired destination, eliminating the worry of figuring out routes.
Time-saving: Save valuable time by avoiding the hassle of parking and waiting for a taxi or public transportation.
Comfort and Luxury: Travel in style and comfort with well-maintained, clean, and luxurious cars.
Experienced Drivers: With an experienced driver at your service, you don't have to worry about unfamiliar traffic rules and routes.
Safety: Prioritize your safety with trained and professional drivers who know the city like the back of their hands.
Personalized experience: Get personal attention, flexibility, and the ability to customize your travel itinerary.
Tips for Finding the Right Private Driver for Your Needs
So how do you find the right private driver? Remembering these tips can be quite useful:
Check the reviews: Look at the company's reputation online and read other customer reviews before making a decision.
Verify the qualifications: Check if the drivers are trained and have the proper licenses and insurance.
Compare Prices: Get quotes from different services, but don't make price your sole decision factor. Value safety and quality of service more.
Hiring a Cape Town Private Driver at South Africa Travel
Eager to get started?
South Africa Travel is a trusted service offering hired driver services in Cape Town. Their experienced team ensures a comfortable and stylish ride and is dedicated to fully satisfying customers.
In conclusion, hiring a private driver in Cape Town can significantly transform your travel experience, offering convenience, safety, and a personalized experience. So, why not give it a try and add a luxurious touch to your adventures in Cape Town?
Thank you for joining us on this journey by hiring a private driver in Cape Town. We hope that this guide has provided you with valuable information and insights into navigating this beautiful city. If you have any questions or feedback, we would love to hear from you. For more helpful information on private transportation services in Cape Town, visit our blog.
Safe travels!