#breederiver #breederiveractivities #breederivertravel #breederiver #Birdwatching #westerncape #capetown #destinations #attractions #travel
The Breede River in the Western Cape offers a plethora of activities and attractions for visitors of all ages and interests.
From exploring fruit and wine farms to embarking on thrilling river rafting adventures, there is something for everyone to enjoy.
Whether you are looking for a relaxing day trip to soak up the picturesque scenery or seeking adrenaline-pumping outdoor activities, the Breede River has it all.
Join us as we explore the best things to do in this beautiful region and make the most of your visit to the Breede River Valley.
Introduction
Are you an adventure seeker or a nature lover? If so, the Breede River in South Africa should definitely be on your bucket list! This hidden gem offers a plethora of exciting activities and breathtaking scenery that will leave you in awe.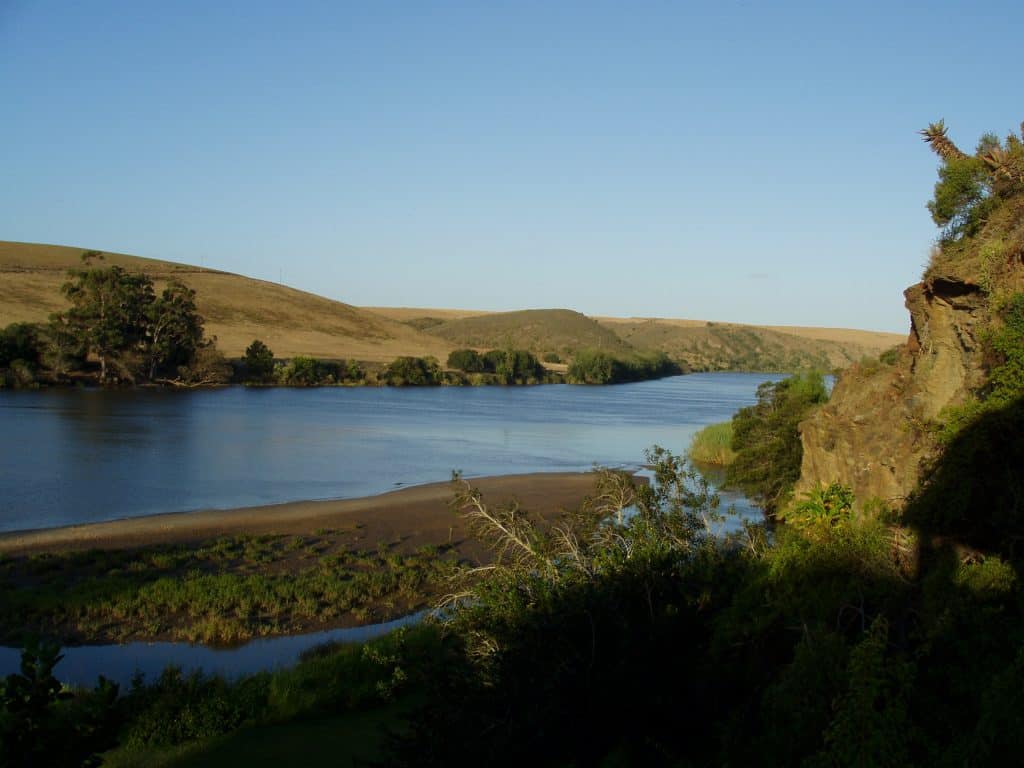 Breede River: An Overview of South Africa's Hidden Gem
Located in the Western Cape province of South Africa, the Breede River stretches over 337 kilometers, making it the longest river in the region. Its name, derived from the Dutch word "breede," meaning wide, is a testament to the river's vastness.
Whether you're a solo traveler, a couple, or a family looking for an unforgettable experience, the Breede River has something to offer everyone. Here are some of the best things to do:
River Rafting: Experience the thrill of whitewater rafting as you navigate the rapids of the Breede River. This adrenaline-pumping activity is perfect for adventure enthusiasts and provides an opportunity to marvel at the stunning natural beauty surrounding the river.
Fishing: The Breede River is a haven for fishing enthusiasts. Grab your fishing gear and try your luck at catching some of the abundant fish species that call the river home, including yellowfish, catfish, and carp.
Canoeing and Kayaking: Explore the calm waters of the Breede River at your own pace by embarking on a canoeing or kayaking adventure. Glide along the river and soak in the serene beauty of the landscape.
Wine Tasting: The Breede River Valley is renowned for its vineyards and wineries. Take a leisurely cruise along the river and visit the local wineries to indulge in some exquisite wine-tasting sessions.
Bird Watching: The Breede River is home to a diverse range of bird species, making it a birdwatcher's paradise. Grab a pair of binoculars and spot some of the region's unique and colorful feathered inhabitants.
Whether you're seeking adventure, relaxation, or a chance to connect with nature, the Breede River offers a myriad of experiences that will leave you with unforgettable memories. So, pack your bags and get ready to embark on an extraordinary journey along the scenic beauty of the Breede River.
Exploring the Natural Beauty of the Breede River
Are you in search of a breathtaking destination that offers a perfect blend of relaxation and adventure? Look no further than the stunning Breede River! Located in the Western Cape province of South Africa, this river is a haven for nature lovers and outdoor enthusiasts alike. Let's dive into some of the best things to do while exploring the natural beauty of the Breede River. Checkout our guide to the Western Cape!
1. Boating and Fishing: Enjoying the Calm Waters
One of the most popular activities on the Breede River is boating. Rent a boat or bring your own and navigate the peaceful waters of the river. Enjoy the calmness as you glide through the picturesque landscape, taking in the stunning views of the surrounding mountains and vineyards.
And if you're a fishing enthusiast, you're in for a treat! The Breede River is home to an abundance of fish species, making it a perfect spot for a relaxing day of fishing.
2. Canoeing and Kayaking: Adventurous Water Activities
For those seeking a more adventurous experience, canoeing and kayaking are excellent choices. Explore the river at your own pace, paddling through its gentle currents and discovering hidden gems along the way. Experience the thrill as you travel through narrow channels and discover remote corners that are only accessible by these smaller watercraft. It's an ideal way to immerse yourself in your surroundings and get up close and personal with nature.
3. River Cruises: Relaxing and Scenic Boat Tours
If you prefer a more leisurely way to experience the beauty of the Breede River, hop on a river cruise. Sit back, relax, and let a knowledgeable guide navigate the river for you. These scenic boat tours provide a unique perspective of the river and its surroundings.
Listen to fascinating stories about the area's history and wildlife while taking in the breathtaking views. It's a perfect option for those who want to unwind and soak up the tranquility of the river.
Whether you're seeking relaxation or adventure, the natural beauty of the Breede River offers something for everyone. So grab your paddle, fishing rod, or simply your camera, and get ready to create unforgettable memories in this stunning destination. Find more adventures near Cape Town here.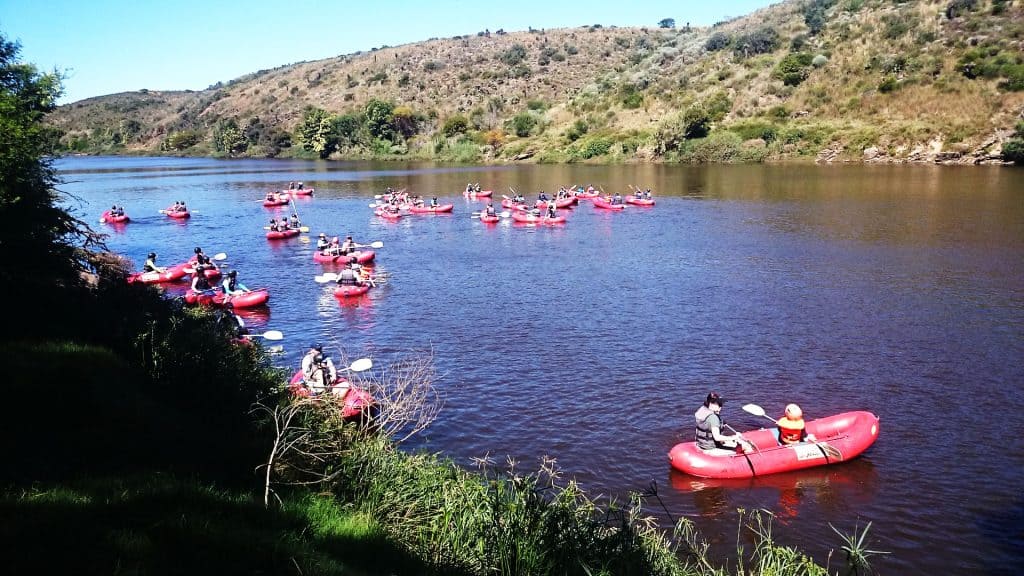 Wildlife Encounters on the River Banks
1. Bird Watching: Spotting Unique Avian Species
Venturing along the Breede River presents a golden opportunity for bird enthusiasts. The river banks and surrounding wetlands provide the perfect habitat for a diverse range of bird species.
Keep your binoculars handy and keep your eyes peeled for unique avian species such as the African fish eagle, malachite kingfisher, and blue crane. The Breede River is a haven for birdwatching, and you may even spot some rare or endangered species in their natural habitat.
2. Hippo and Crocodile Safaris: Up Close with These Majestic Animals
For those seeking a thrilling wildlife encounter, embark on a hippo and crocodile safari along the Breede River. Dedicated tours and experienced guides will take you up close to these majestic animals, allowing you to witness their beauty and power firsthand.
Glimpsing a hippo submerged in the water or catching sight of a crocodile basking on the riverbanks is an unforgettable experience that will leave you in awe of nature's wonders.
3. Nature Walks and Hiking Trails: Discovering the River's Surrounding Wildlife
Explore the abundant wildlife that calls the Breede River home by taking a nature walk or hiking along the river's trails. Immerse yourself in the tranquil surroundings as you discover a variety of plant and animal species.
From small mammals and reptiles to colorful butterflies and vibrant flowers, the river's ecosystem is teeming with life. Be sure to bring your camera to capture the natural beauty that awaits every step of the way.
The Breede River offers a range of unforgettable experiences for nature lovers and wildlife enthusiasts. Embark on birdwatching adventures, get up close with hippos and crocodiles, and immerse yourself in the surrounding wildlife through nature walks and hiking trails. Your journey along the river banks will be filled with extraordinary encounters and unforgettable memories. Click here to find more amazing hiking trails near Cape Town!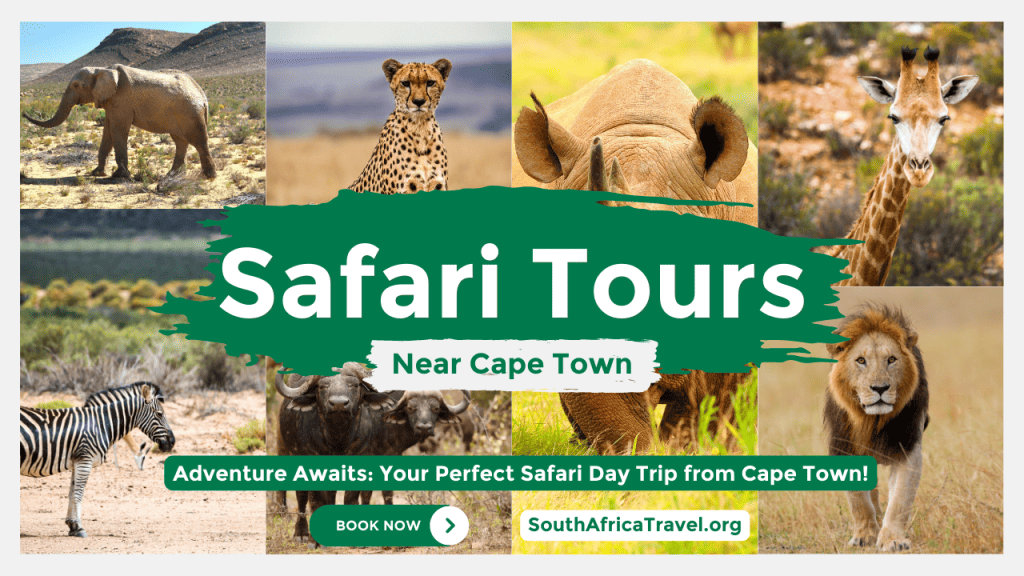 Wine Tasting and Riverside Dining
When visiting the enchanting Breede River, there are countless activities to indulge in. From exploring the picturesque scenery to engaging in thrilling water sports, there is something for everyone. However, one of the most delightful experiences lies in indulging in wine tasting and riverside dining.
1. Exploring the Breede River Valley Wine Route
Situated in the heart of the Western Cape's winelands, the Breede River Valley Wine Route is a must-visit for all wine enthusiasts. This region is renowned for its production of world-class wines, including Shiraz, Chardonnay, and Pinotage.
Visitors can embark on a captivating journey through the valley, exploring numerous award-winning vineyards and tasting the exquisite wines they produce. The vineyards also offer cellar door sales, where you can purchase your favorite bottles to take home as souvenirs. To find more activities and things to do in the Cape Winelands, click here.
2. Picnics and BBQs: A Delightful Riverside Experience
What better way to enjoy the beauty of the Breede River than by having a picnic or BBQ by its tranquil shores? Many resorts and accommodations offer facilities for visitors to enjoy a relaxed riverside experience.
Pack a picnic basket filled with delicious treats and find a cozy spot along the riverbank to enjoy a leisurely meal with your loved ones. Alternately, light the grill and enjoy a traditional South African braai while admiring the beauty of nature.
3. Riverside Restaurants: Indulging in Local Cuisine and Wines
For a more refined dining experience, there are several riverside restaurants that offer delectable local cuisine and an extensive selection of wines. Savor fresh seafood dishes, farm-to-table creations, and traditional South African delicacies while overlooking the serene waters of the Breede River. These restaurants often source their ingredients locally, ensuring that you get a true taste of the region's flavors.
Whether you choose to explore the wine route, have a picnic by the river, or indulge in a riverside dining experience, the Breede River offers a delightful array of activities for visitors to enjoy. Immerse yourself in the natural beauty, taste the exceptional wines, and create unforgettable memories along the shores of this idyllic river.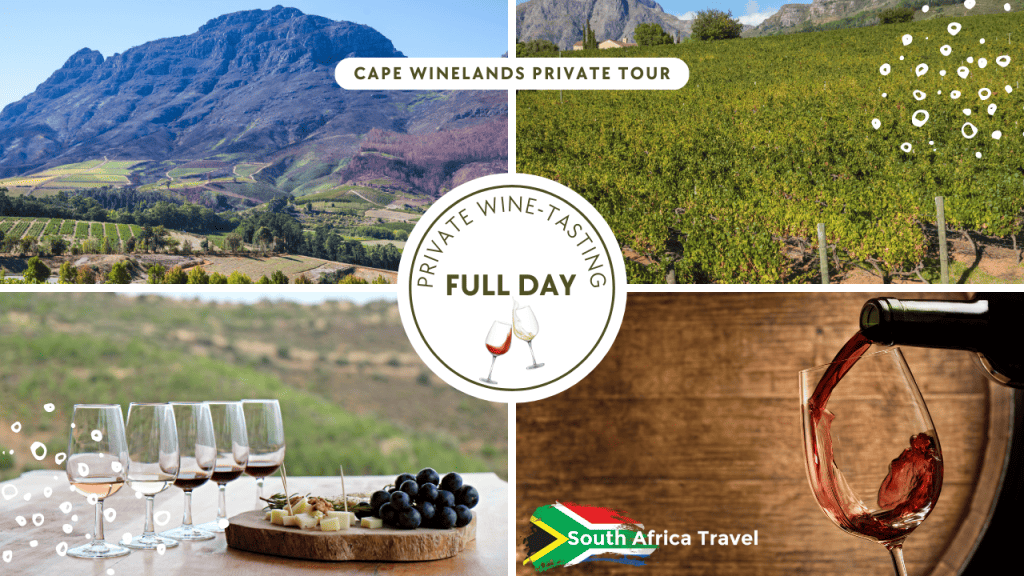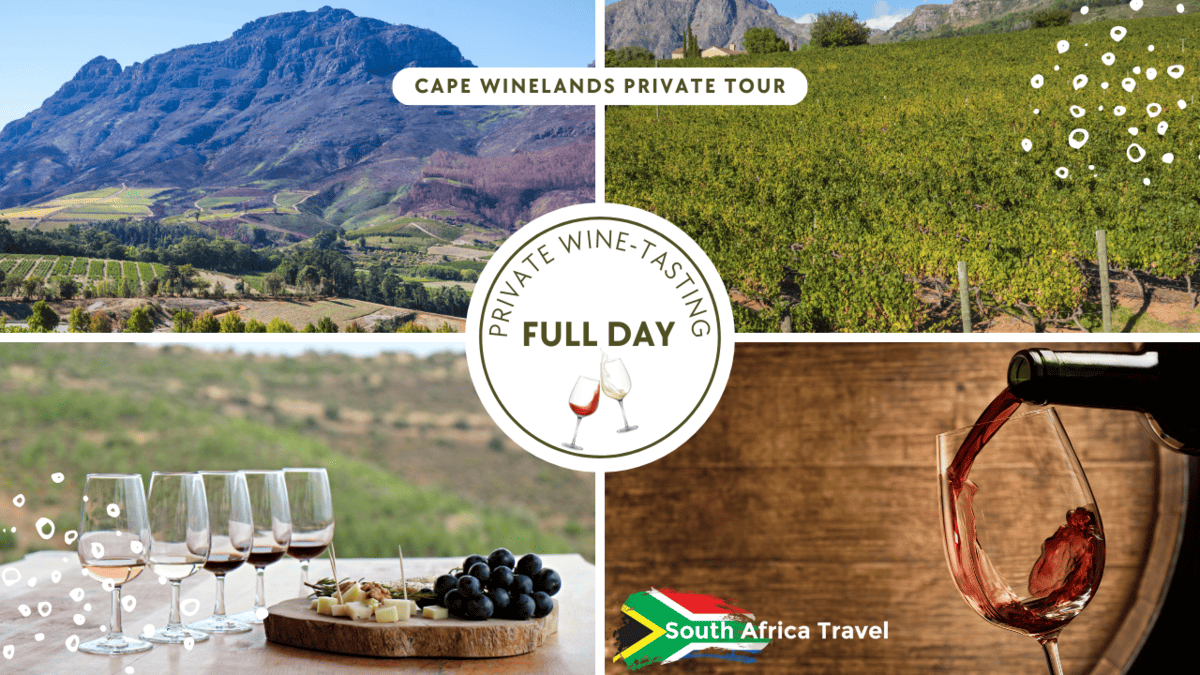 Adventure sports and water activities
Are you ready to embark on an adrenaline-pumping adventure on the gorgeous Breede River? From jet skiing and water skiing to stand-up paddleboarding and tubing, there are an array of thrilling options to choose from.
1. Jet Skiing and Water Skiing: Thrilling Rides on the River
Feel the wind in your hair as you zoom across the Breede River on a jet ski or gracefully glide on water skis. Jet skiing and water skiing are perfect for those seeking an exhilarating experience. Whether you're a beginner or an expert, these activities guarantee fun-filled excitement for everyone.
2. Stand-Up Paddleboarding: Combining Balance and Fun
If you prefer a more relaxed but equally enjoyable activity, stand-up paddleboarding (SUP) is a fantastic option. Take in the stunning river scenery as you glide along on a paddleboard, using your balance and paddle skills to navigate the calm waters. SUP is a great way to unwind and connect with nature while getting a workout at the same time.
3. Tubing and Wakeboarding: Exciting Options for Adventure Enthusiasts
For those seeking a bit of an adrenaline rush, tubing and wakeboarding are excellent choices. Hop onto an inflatable tube and hold on tight as you get pulled across the water, bouncing and sliding on the waves.
Wakeboarding, on the other hand, involves riding a wakeboard and performing tricks on the river's surface. These activities are perfect for adventure enthusiasts looking for a thrilling experience.
Embarking on these adventure sports and water activities at Breede River is an excellent way to make unforgettable memories and enjoy the beauty of nature. So grab your gear and get ready for an exciting time on the water!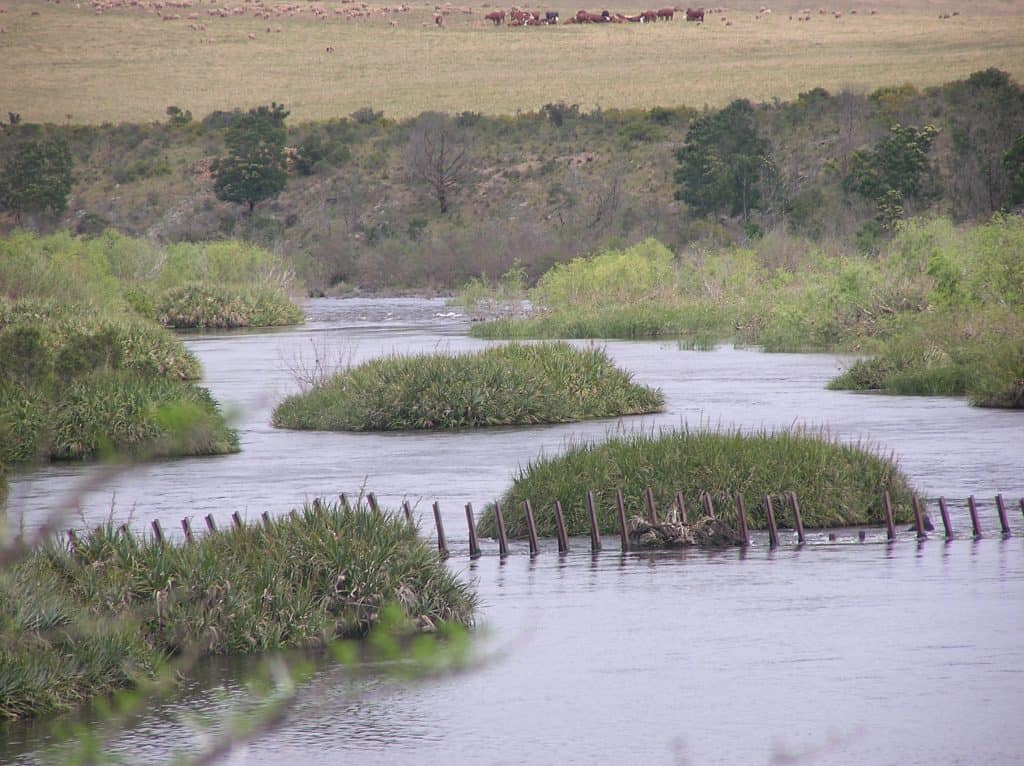 Cultural Experiences Near the Breede River
1. Visit Robertson: Exploring the Cultural Hub of the Region
When visiting Breede River, take the opportunity to explore the nearby town of Robertson. Known as the cultural hub of the region, Robertson offers a variety of experiences that showcase the local heritage and traditions.
Visit the Robertson Museum to learn about the town's history and admire the impressive collection of artifacts. Take a walk through the charming streets and admire the Cape Dutch architecture that is characteristic of the area. Don't forget to try some of the local cuisine at one of the many restaurants in town.
2. Arts and Crafts Markets: Supporting Local Artists
For those looking to support local artisans and take home a unique souvenir, the arts and crafts markets near Breede River are a must-visit. These markets feature a wide range of handmade goods, including pottery, jewelry, paintings, and sculptures.
Take your time to browse through the stalls, chat with the artists, and find that perfect piece to remind you of your visit to the area. Not only will you acquire a special item, but you will also contribute to the local economy and help preserve traditional crafts.
3. Wine Cellar Tours: Learning the Art of Winemaking
The Breede River region is known for its excellent wineries, and a wine cellar tour is a fantastic way to learn about the art of winemaking while enjoying some tastings. Visit one of the local vineyards and take a guided tour through the cellars.
Learn about the different grape varieties, the wine production process, and the aging techniques. After the tour, indulge in a tasting session, where you can sample a variety of wines and discover your favorites. Wine cellar tours are not only educational but also a delightful experience for wine enthusiasts.
Whether you're interested in exploring the local culture, supporting local artisans, or indulging in the world of wine, the Breede River region offers a range of cultural experiences that will enrich your visit and leave you with lasting memories.

Camping and accommodation options
Are you looking for an idyllic getaway that offers both tranquility and adventure? Look no further than the Breede River! Nestled in the heart of the Western Cape, this picturesque destination provides a range of activities to suit every traveler's taste. From camping under the stars to enjoying luxurious accommodations, the Breede River has it all.
1. Riverside Campsites: Embracing Nature at its Best
For those seeking an authentic outdoor experience, the riverside campsites along the Breede River are the perfect choice. Set up your tent in the shade of towering trees, breathe in the fresh air, and wake up to the soothing sounds of the river flowing nearby.
Spend your days swimming, fishing, or simply relaxing under the warm African sun. With basic amenities like clean ablution facilities and braai (barbecue) areas, you can enjoy the simplicity of nature without sacrificing comfort.
2. Luxury Lodges and Guesthouses: Relaxing in Style
If you prefer a more pampered retreat, the Breede River offers a selection of luxury lodges and guesthouses. Treat yourself to spacious accommodations, stunning river views, and top-notch amenities.
Indulge in a spa treatment, take a dip in the pool, or savor a delicious meal at an on-site restaurant. Whether you're planning a romantic getaway or a family vacation, these upscale options provide the perfect blend of relaxation and luxury.
No matter which option you choose, the Breede River promises an unforgettable experience. Immerse yourself in the natural beauty of the surroundings, explore the river by kayak or boat, or venture out to nearby vineyards and nature reserves. With its diverse range of activities and accommodations, the Breede River truly offers something for everyone.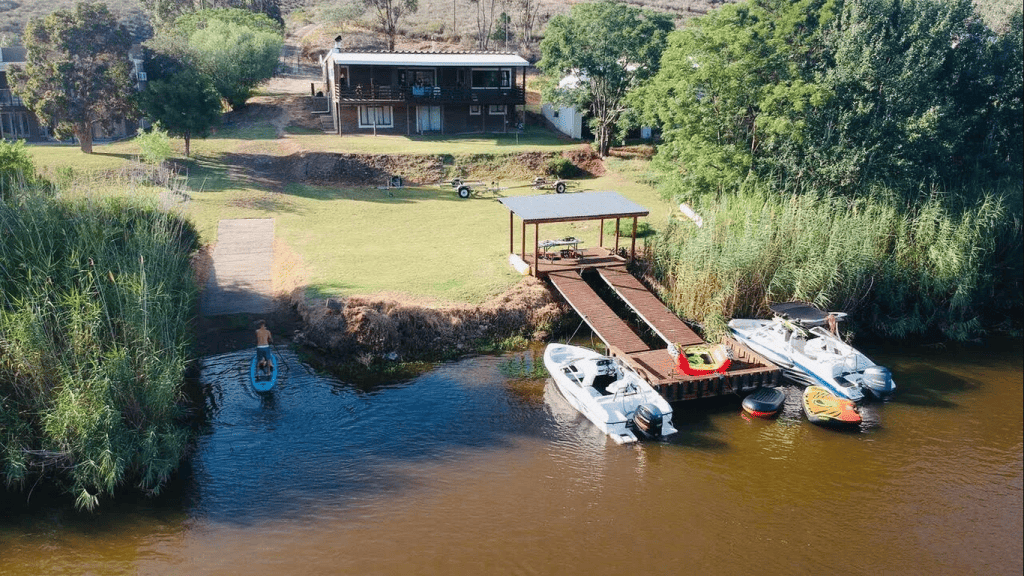 Conclusion
Breede River: A Perfect Destination for Nature Lovers and Adventure Seekers
Breede River is a hidden gem for nature lovers and adventure seekers alike. With its breathtaking scenery, diverse wildlife, and exciting activities, it offers something for everyone. Whether you are looking to relax and soak in the peaceful surroundings or get your adrenaline pumping with thrilling water adventures, Breede River has it all. To learn more tips and tricks when visiting Western Cape, visit SouthAfricaTravel.org.
From kayaking and canoeing to birdwatching and fishing, there are plenty of ways to explore and enjoy this beautiful river. The surrounding areas also offer hiking trails, vineyards, and charming towns to discover, making it an ideal destination for an unforgettable getaway.
Plan your own private Breede River tour with SouthAfricaTravel.org's custom tours.
To make the most of your Breede River experience, consider booking a private tour with SouthAfricaTravel.org. They specialize in creating personalized itineraries tailored to your interests and preferences.
Whether you want a leisurely cruise down the river or an action-packed adventure, their knowledgeable guides will ensure a memorable and enjoyable trip. With their expertise and attention to detail, you can relax and immerse yourself in the beauty of the Breede River while they take care of all the logistics.
So, pack your bags, get ready for an unforgettable experience, and let SouthAfricaTravel.org create your dream tour on the magnificent Breede River.
The Breede River awaits you with its breathtaking beauty and exciting activities. Whether you are a nature lover or an adventure seeker, this destination has something to offer. So, start planning your trip and get ready to create lasting memories in this enchanting part of South Africa.
I hope this list of the best things to do at Breede River has inspired you to explore this beautiful destination.
Whether you're an outdoor enthusiast, a wildlife lover, or simply seeking relaxation, the Breede River has something for everyone.
Don't forget to share your own experiences and recommendations in the comments below.
Happy adventuring! 
To find more information on the popular tourist destinations in the Western Cape, visit the South Africa Travel Blog.