#tours #touristattractions #sightseeing #safaritours #winetours #privatetours #attractions #destinations #wildlife #safaritours #gardenroute #citytours
A nation of breathtaking and stunning beauty, South Africa holds wondrous creatures, thriving cities, impressive vineyards, and numerous natural wonders. It's a country of cultural diversity and enormous contrast, and there are surprises waiting for anyone who is curious enough to explore it.
Tourism has become one of South Africa's most important industries, as it generates a substantial amount of revenue. According to the World Travel and Tourism Council, the industry created 10% of the country's jobs in 2012, and the numbers have undoubtedly risen in the last decade. To bring in more international tourists, South Africa's government has introduced a unique program that simplifies the process of getting a travel visa.
As the country continually grows its infrastructure and modernizes its visa system, foreign travelers will have many incredible attractions to experience. In this comprehensive guide, we've listed some of the best South African tourist attractions.
The Sanbona Reserve
Being one of South Africa's biggest private game reserves, the Sanbona Reserve is one of the country's top attractions. Located near Cape Town, it's widely regarded as one of the best attractions in the area. The reserve was named after the San people, who have thrived in this dry, hot environment for centuries.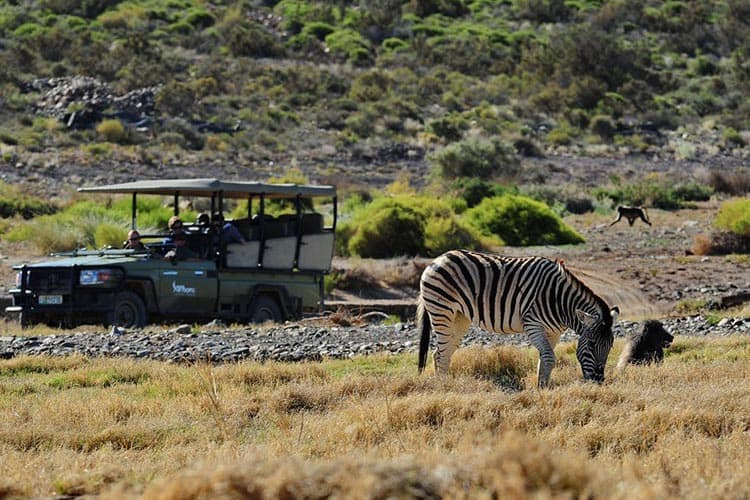 The reserve is located south of the Warmwaterberg mountain range in a part of the country called Little Karoo. Though the area was once used as farmland, those days are long past. The land is now protected, and it has been returned to its natural state in honor of the San people, who still call it home. The Sanbona Explorer Camp is a great way to get back to nature while enjoying a classic safari experience.
Kruger National Park
One of the country's most popular safari locations, Kruger National Park, is a great place to start when finding out what's famous in South Africa. This national park covers over two million acres, and it's historically significant because it was the first park established in South Africa.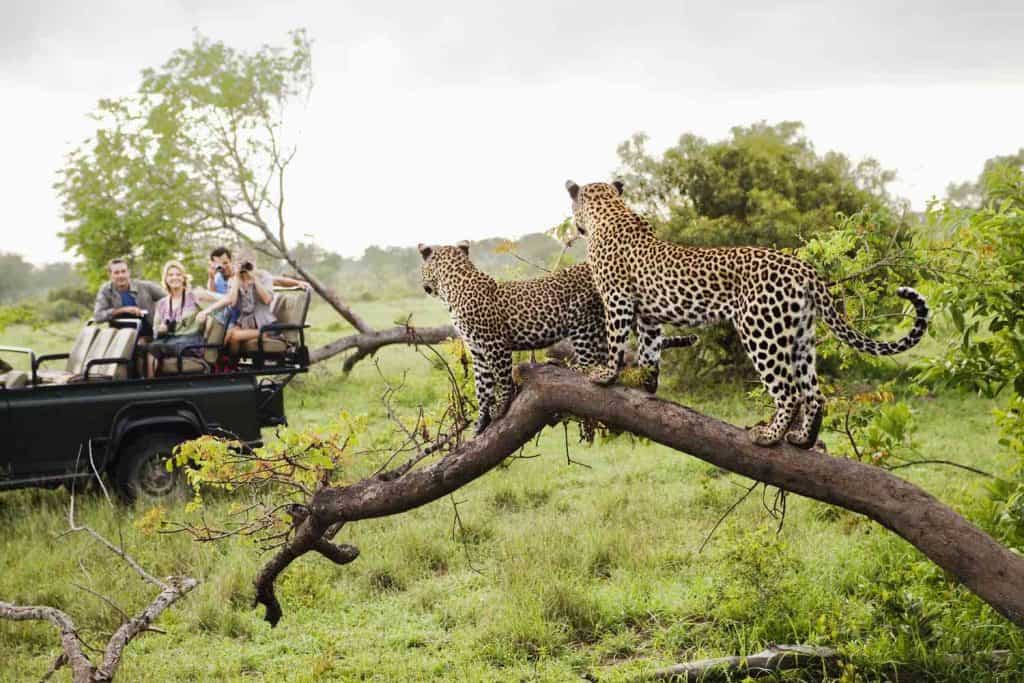 Inside Kruger National Park, you'll find all the wildlife you'd expect to see in Africa, such as leopards, lions, rhinos, giraffes, zebras, and hippos. You're sure to see your favorite animal! Along with its wondrous wildlife, there's breathtaking scenery to see at one of the park's many lookout points. These places make excellent resting spots where you can enjoy some delicious local cuisine.
Shamwari Reserve
Another private and protected area, the Shamwari Reserve, is one of the country's most successful conservation areas and one of the best tourist attractions in South Africa. Located near Port Elizabeth, this malaria-free area covers over 25,000 acres.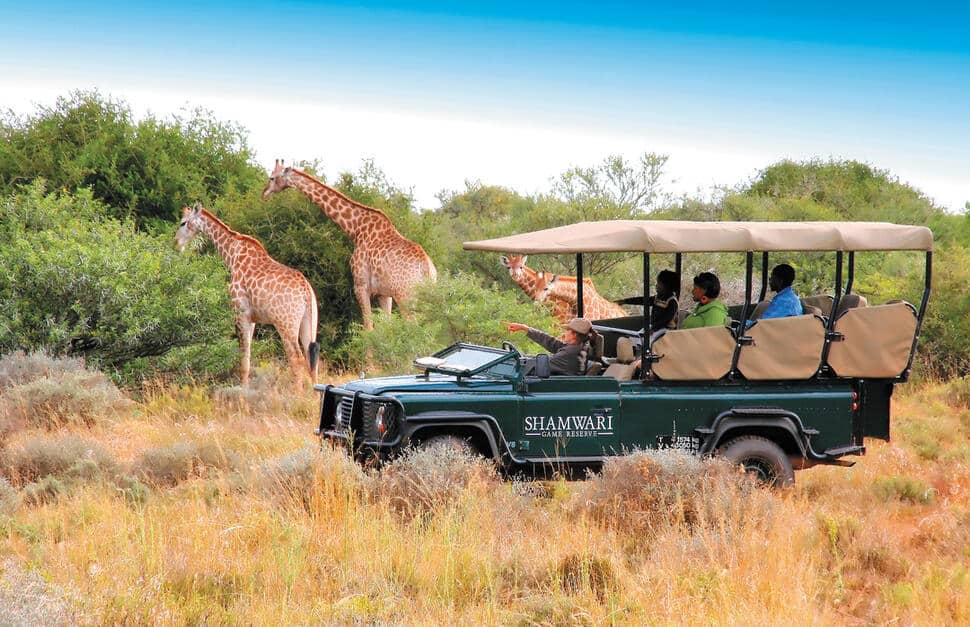 On the reserve, you'll enjoy memorable encounters with lions, elephants, zebras, and other well-known African wildlife. Consider joining the Shamwari Explorer Camp for a real safari adventure. This two- or three-day walking safari will help you get up close and personal with the country's animals, all without sacrificing the comfort and luxury you deserve.
Cape Town
Cape Town is one of South Africa's most well-known cities. Located on the coast, it's known for its memorable landmarks.  These locations, as well as numerous awards from worldwide publications, make Cape Town one of the planet's best places to visit.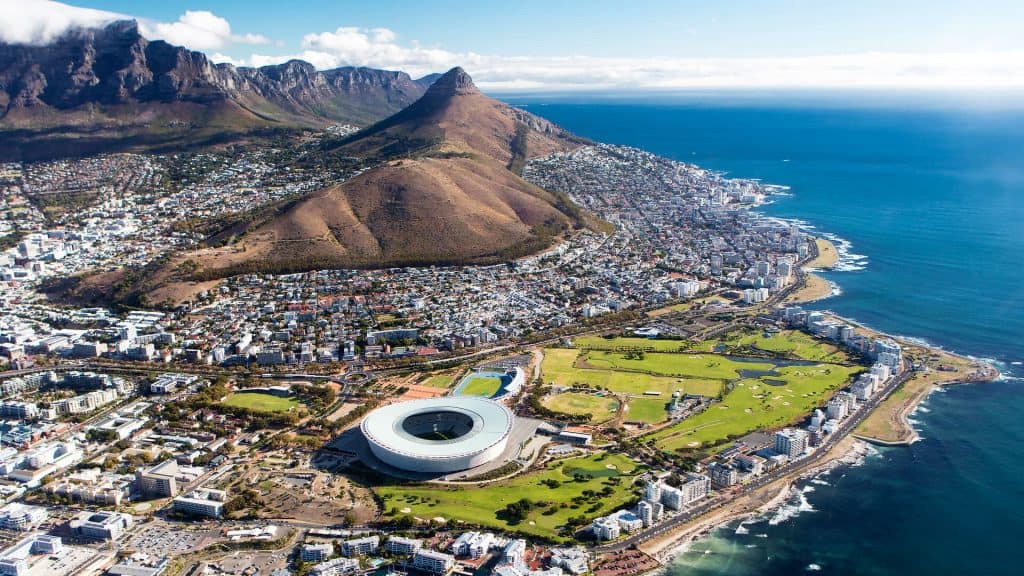 The city's parks and botanical gardens make it one of the most beautiful places in South Africa. If you're more adventurous, try hiking, mountain biking, or paragliding off the top of Table Mountain. One of the world's largest vineyards is in Cape Town, and it produces several award-winning wine varieties. It's also the place to see great white sharks and whales, as well as zebras, wildebeests, and other wildlife.
With English, French, Dutch, and local influences, Cape Town is one of the world's most eclectic cities. It's full of modern art galleries, designer boutiques, hip bars, and restaurants serving up great local cuisine. If you've got Cape Town on your travel radar, we've got a fantastic suggestion for you. Don't miss out on the incredible experience of exploring the Cape Peninsula through a private guided tour. 🌟 Get ready to embark on a journey that will leave you in awe of stunning landscapes and hidden gems.
South African Beaches
Despite its proximity to the frigid Atlantic Ocean, South Africa is home to some of the world's most beautiful beaches. Here, you can enjoy pristine white sand, gentle waves, and amazing scenery. During your trip, be sure to visit Santos Beach, North Beach, Camps Bay, and Muizenberg.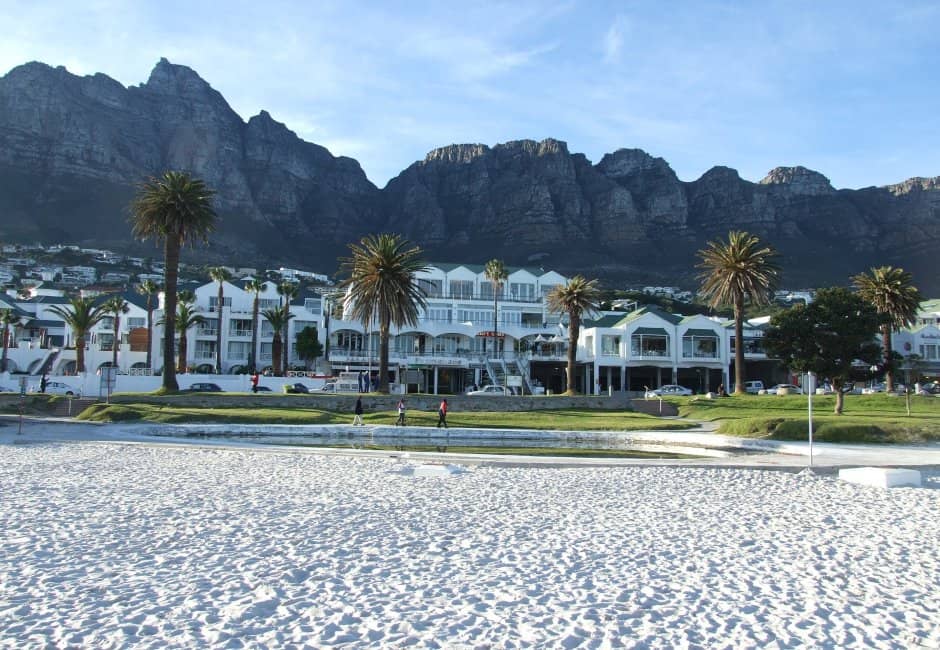 North Beach is a tourist favorite near Durban, and it's considered one of South Africa's favorite beaches among body boarders, surfers, sunbathers, and swimmers. Tourists and locals alike are drawn to this beach because of its great conditions, comfortable facilities, and proximity to local restaurants.
Diving With Great White Sharks
If you're looking for a place to get up close and personal with great white sharks, South Africa is a great place to do it. It's home to three places where tourists can take part in this exciting endeavor: False Bay's Seal Island, Mossel Bay's Seal Island, and Gansbaai's Dyer Island.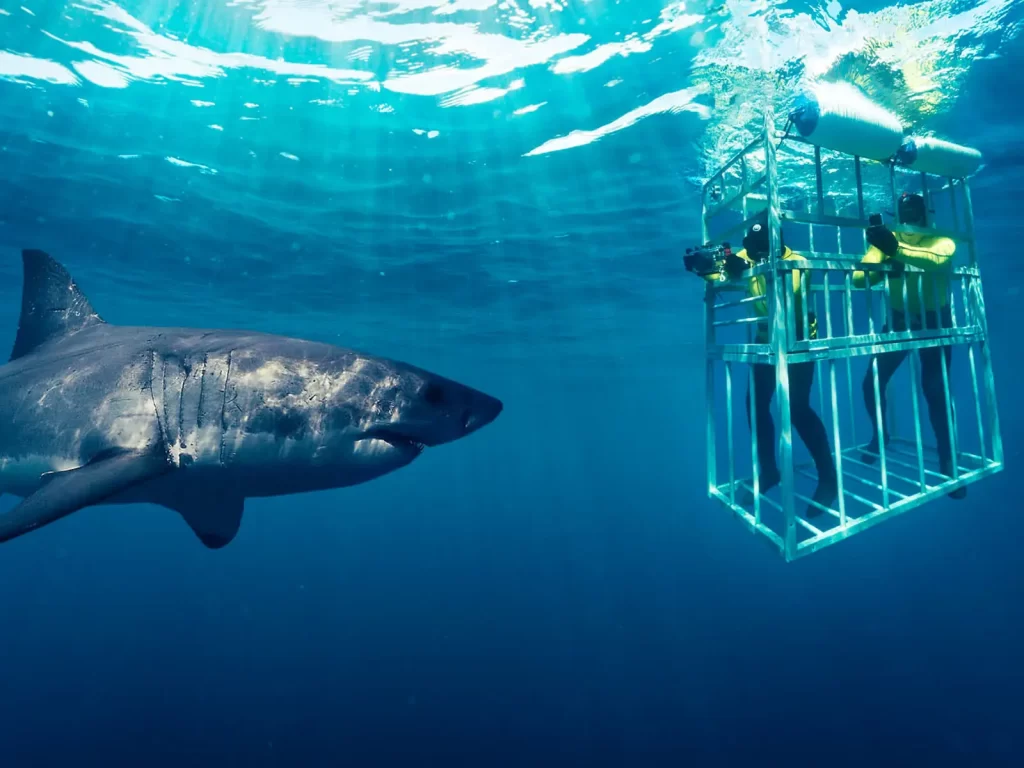 Gansbaai is just two hours from Cape Town, and this sleepy little town is a worldwide draw because it's one of the planet's best places to see great white sharks. These sharks populate the waters around the area because of the enormous seal colony that lives on the island.
Though most of the excitement of shark diving is linked to our innate fear of the animals, the high safety standards of the dive operators and the sharks' natural curiosity make it a safe activity. Getting so close to these prehistoric, powerful predators in their natural environment is a once-in-a-lifetime experience.
See Where Humanity Was Born
Approximately 50 kilometers from Johannesburg, you'll find the Cradle of Humankind. This series of cave systems and archaeological sites spans nearly 50,000 acres, which means there's plenty to see and do. It's a UNESCO World Heritage Site, and within the complex, scientists have found fossil remains from numerous human ancestors, such as Australopithecus africanus. It was that discovery that designated South Africa as the birthplace of mankind, and later finds backed up the story.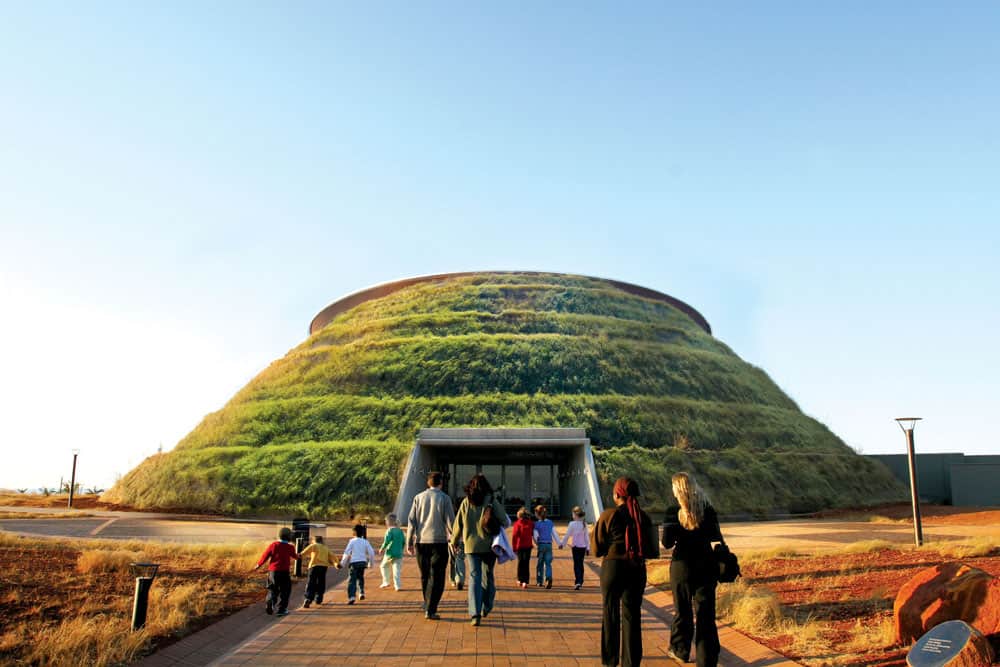 The Cape of Good Hope
Located near Cape Town, the Cape of Good Hope is the country's most well-known headland. Pointing into the Atlantic, the Cape's fame came when it was used as a stopping point on a sailing route between Australia and the Far East. Its name is thought to be associated with its Portuguese discoverers, and it shows that it's possible to reach India from Europe.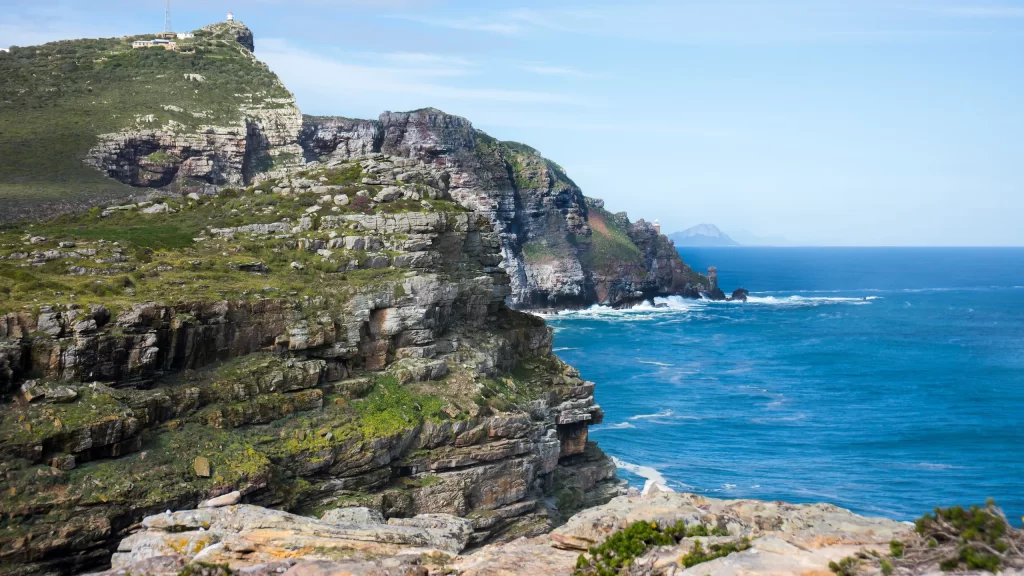 The peninsula area is home to several protected areas, which, as a group, are recognized by UNESCO as World Heritage Sites. When you visit this area, you can enjoy awesome nature walks, beaches, birdwatching, and scenery. Consider taking the two-day Cape of Good Hope Trail, or one of the many other short trails in the area.
The Apartheid Museum
When in a new country, visiting its memorials and museums will give you a glimpse into its history. The Apartheid Museum does just that, and it shows how South Africans once segregated people based on race. This museum tells the story of apartheid through film, audio, and text, and it will have a sobering effect on anyone who isn't well-acquainted with the country's history.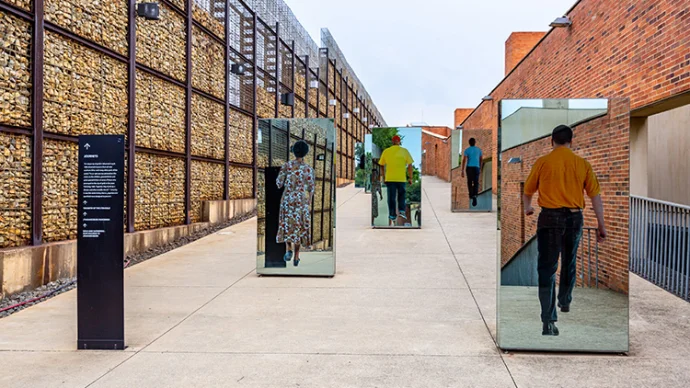 The Addo Elephant National Park
Located near Port Elizabeth on the Eastern Cape, the Addo Elephant National Park covers about 120,000 acres, making it South Africa's third-largest national park.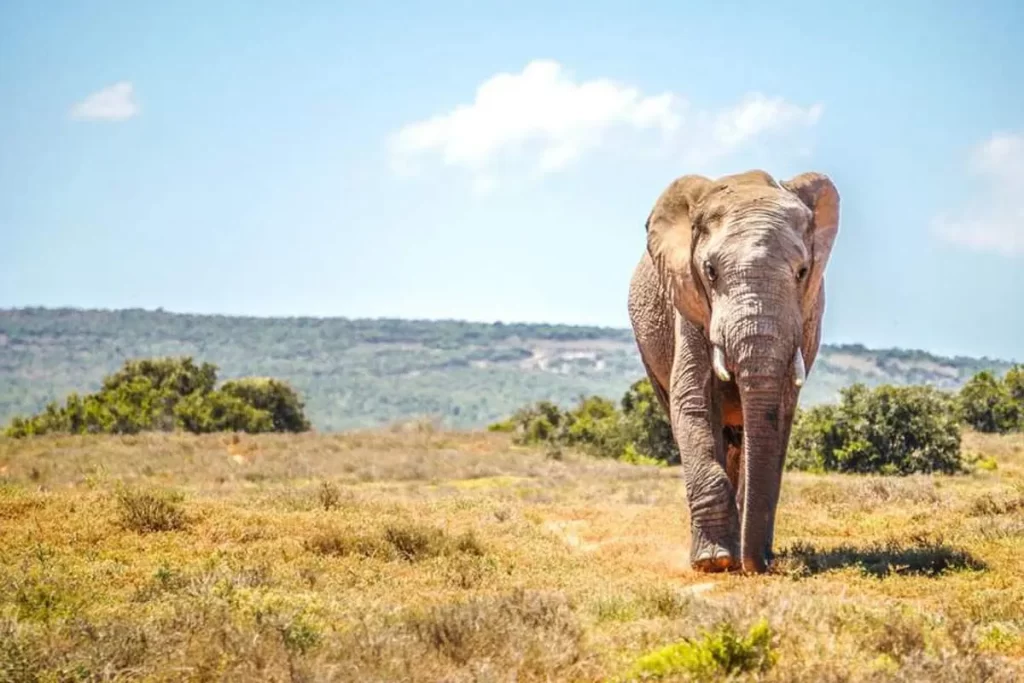 The park, founded in 1931, was established to help the area's remaining 11 elephants. Since that time, the population has grown to over 600 animals, and park rangers also work to protect the area's other wildlife.
In the Addo Elephant National Park, you'll find lions, buffalo, rhinos, elephants, leopards, ostriches, elands, kudu, hyenas, kudu, and many more. As one of the area's largest protected areas.
The Blyde River Canyon Nature Reserve
The world's third-largest canyon and one of the most beautiful, the Blyde River Canyon Reserve covers almost 30,000 acres. The canyon is a huge red sandstone structure that's an icon of the South African landscape.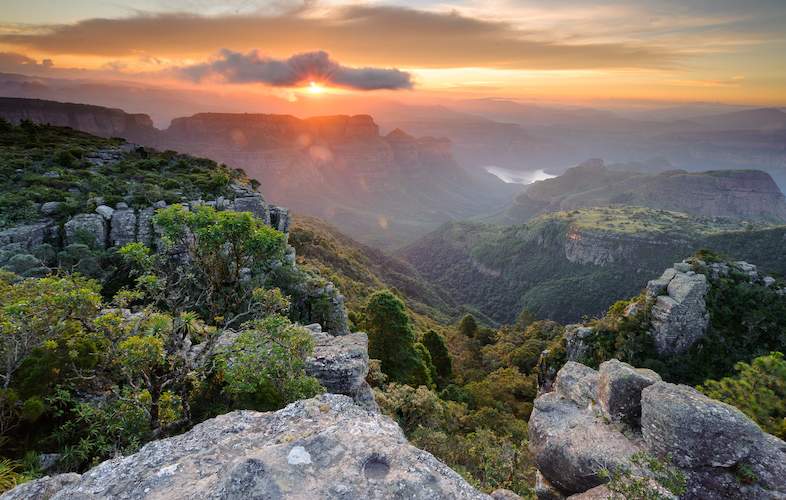 The Blyde River Canyon Nature Reserve includes many fascinating geological features, beautiful wildlife, and several different waterfalls. More than 1000 plant species are seen there, including tree ferns, lilies, and orchids. You'll also see baboons, vervet monkeys, and other primates.
The Cango Caves
Another one of South Africa's must-see attractions, the Cango Caves are a vast network of limestone tunnels, chambers, and caverns near the Western Cape. You'll get the chance to enjoy a guided tour of the Cango Caves, which stretch for more than four kilometers underground.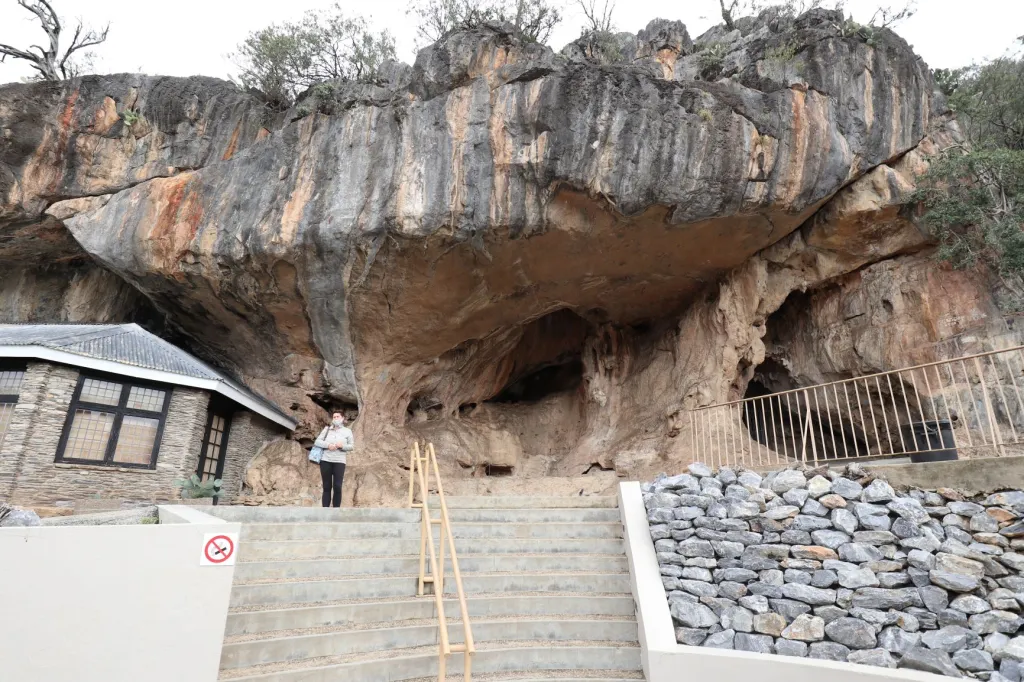 It's always been a very popular place to visit, but science has added to its popularity. In the 1930s, researchers discovered that the caves were used by early humans during the Stone Age. You'll have a choice between two tours: the general tour, which shows the biggest sections of the cavern system, or the adventure tour, which involves climbing up walls and crawling into tunnels. Either way, it's sure to be a memorable trip.
Robben Island
Known mostly for being the place where Nelson Mandela was once imprisoned, Robben Island is well-known to almost every South African. Situated in Table Bay and close to Cape Town, Robben Island is a National Heritage Site and a UNESCO World Heritage Site. It has a history as a place in which political prisoners have been incarcerated since the early 17th century.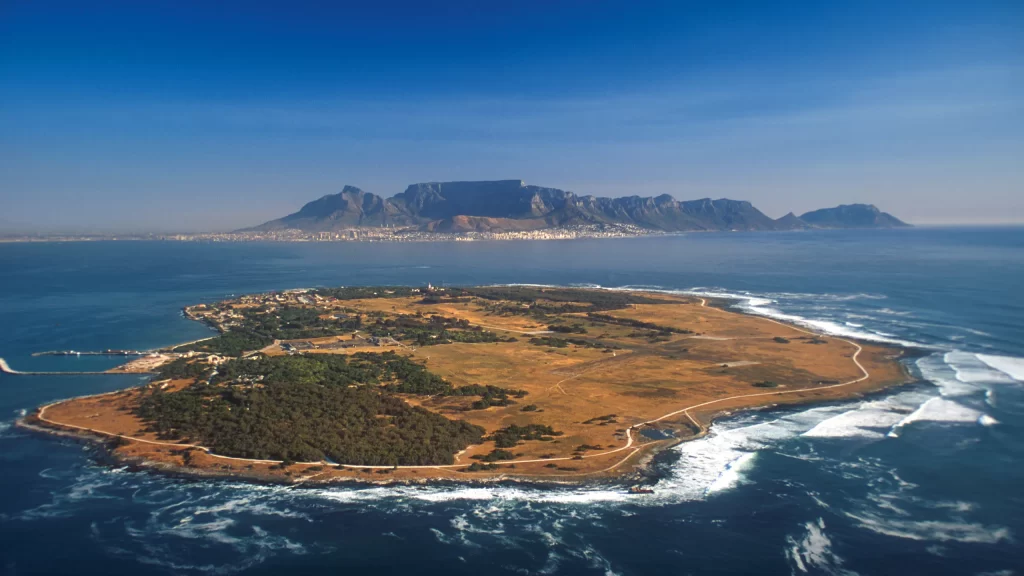 Former prisoners lead the guided tours on Robben Island. Here, you'll visit the maximum-security prison, see the very cell where Mandela spent all those years, and visit the limestone quarry where the prisoners performed countless hours of hard labor. Visit the island's museum to learn about its history, and be sure to stop by the restaurant for a bite to eat before catching a ferry back to the South African mainland.
Looking to add a dash of history and adventure to your Cape Town trip? Look no further – we've got the perfect experience waiting for you. 🌟 Join us on our exclusive tour of Robben Island and discover the captivating stories held within its shores.
Imagine walking in the footsteps of legends, where Nelson Mandela and others made their mark. Feel the breeze as you approach this iconic island by boat, and get ready to immerse yourself in a journey through time.
Don't miss out on this incredible opportunity! Check out all the exciting details of our private city tour in Cape Town. Let's make history together—book your adventure now! ⚓🌍🇿🇦
Table Mountain
One of Cape Town's most well-known geographical features, Table Mountain, is within a protected national park that also contains the Cape of Good Hope, as mentioned above. This flat-topped mountain is the park's centerpiece, but there are plenty of other interesting things to see, including diverse wildlife and beautiful scenery.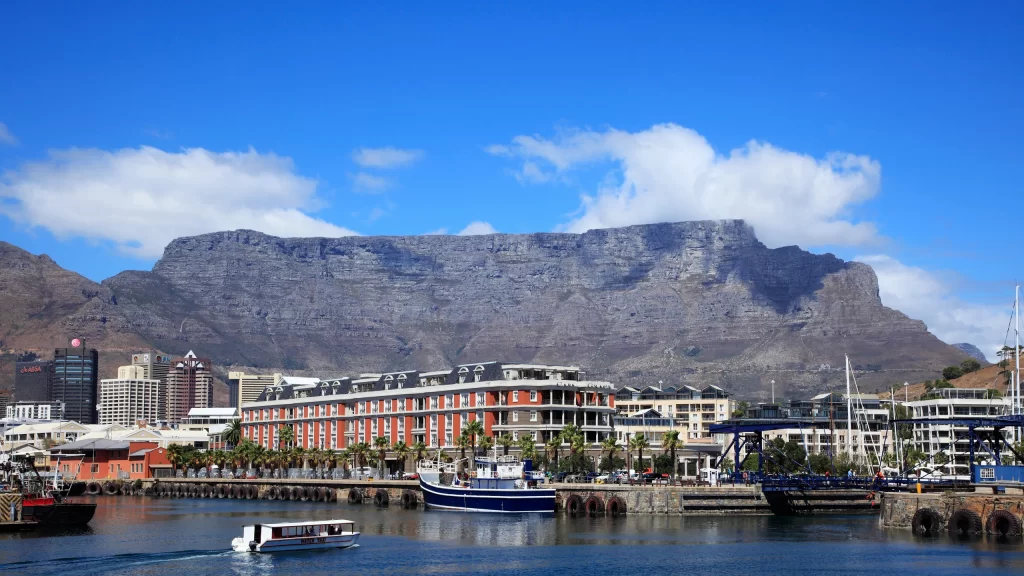 As part of UNESCO's Cape Floral Region World Heritage Site, visitors can take a cable car up the mountain to enjoy a panoramic view of all of Cape Town. Or, you can take the scenic route on one of the landmark's many hiking trails. Table Mountain is home to more than 2000 plant species, with 70% of them found nowhere else in the world.
The Cape Winelands
One of the planet's finest wine-growing regions, the Cape Winelands got its start in 1652 when Dutch colonialists established a way station on the Cape of Good Hope. These days, the beautiful Cape Winelands are divided into six different regions, each with a distinct wine route.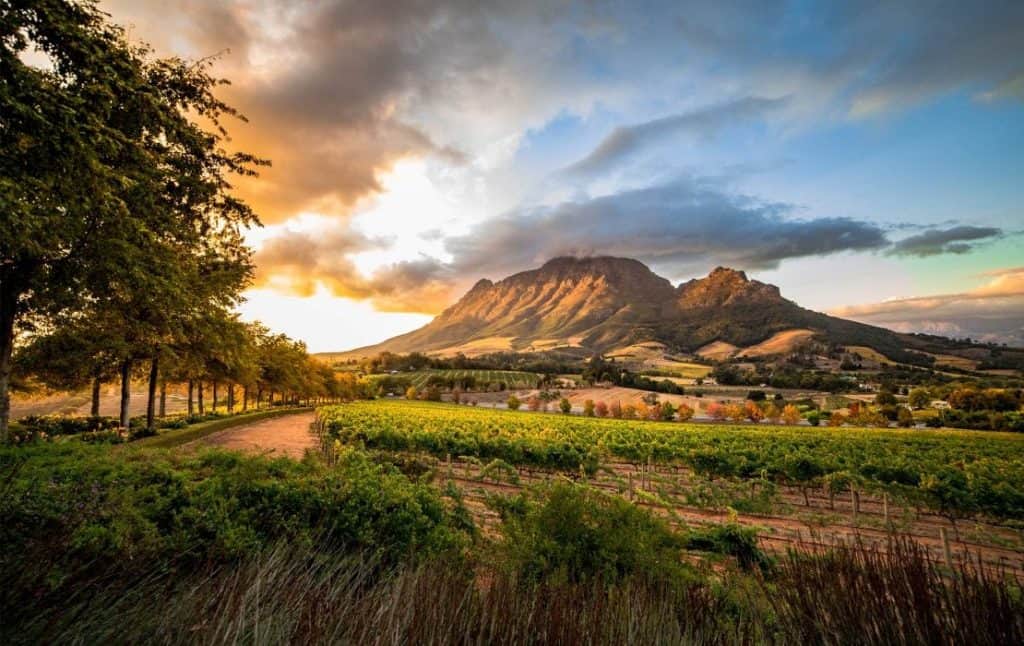 The winelands aren't just a great place to tour (and stock up on some new favorites); they're also famous for their breathtaking scenery. Enjoy a glass of wine while looking into the mountains at sunset. If you're looking for an epic wine-tasting experience, click here.
The KwaZulu-Natal Battlefields
For history buffs, this is a great place to visit. You'll get to see places made famous during South Africa's Zulu and Boer wars; it's where most of the battles took place, and you can find out all about them on a guided tour. You'll also be able to visit various Zulu heritage and cultural sites.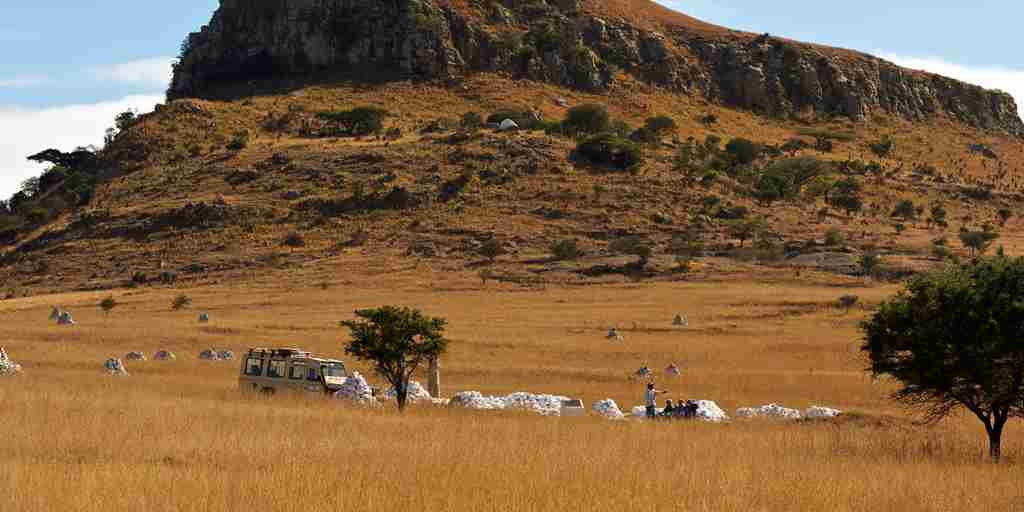 Guided tours begin in Johannesburg or Durban, where your guide will pick you up and drop you off. Take a tour and see where the British were finally defeated, where the Boers gave up, and where historic Zulu battles happened.
The St. Lucia Estuary
Although it's one of the lesser-known attractions on this list, the St. Lucia Estuary is known for being one of the largest wetlands on the continent. You'll get a chance to see more than 800 hippos and thousands of birds, as well as hundreds of Nile crocodiles. This area is also home to leopards, kudu, and rhinos. Because of its abundant wildlife, the St. Lucia Estuary has been listed as a UNESCO World Heritage Site.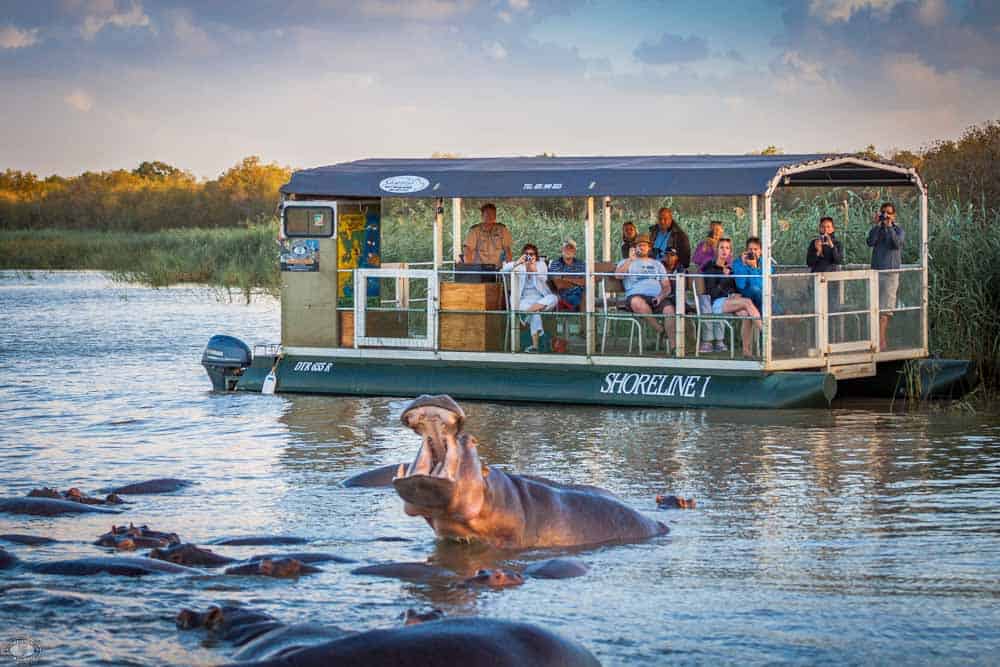 Conclusion
If you've never been to South Africa, you're really missing out on an incredible travel opportunity. Whether you want to come to see the country's incredible scenery, its varied wildlife, or its numerous historical sites, it's a trip not to be missed. Start planning your dream Cape Town vacation today!