#thingstodo #montagu #westerncape #montaguactivities #montaguattractions #westerncapetravel #destinations #attractions #southafrica
Montagu, located in the picturesque Western Cape of South Africa, is a hidden gem packed with incredible sights and exciting activities. From exploring historic buildings on foot to indulging in the vibrant Montagu Village Market, there is something for everyone in this charming town.
Whether you're an adventure seeker, a nature lover, or simply looking for a tranquil escape, Montagu has it all. Join us as we delve into a curated list of fun things to do and must-see attractions in Montagu, guaranteed to make your visit an unforgettable experience.
So buckle up and get ready for an action-packed adventure in the heart of the Western Cape!
Introduction
If you're looking for a fun and adventurous getaway, Montagu in the Western Cape of South Africa is the place to be. This charming town offers a wide range of activities and attractions that will make your visit unforgettable.
Overview of Montagu, Western Cape, as a Fun Destination
Nestled between the Keisie and Kingna Rivers, Montagu is known for its picturesque vineyards, breathtaking mountains, and thermal springs. Here are some fun things to do in Montagu:
Hiking and nature trails: Explore the stunning Montagu Nature Garden, Keisie Gorge, and Bloupunt Hiking Trail. Marvel at the unique rock formations and enjoy the tranquil beauty of the surrounding landscapes.
Rock climbing: Montagu is a rock climber's paradise with its challenging routes and stunning cliffs. The Cogmans Kloof and Truitjieskraal Nature Reserves offer some of the best rock climbing opportunities in the area.
Wine tasting: Indulge in the region's exceptional wines by visiting the numerous vineyards and wineries. Sample a variety of award-winning wines while enjoying the serene countryside views.
Hot springs: Relax and rejuvenate at the Montagu Springs Resort, which boasts natural hot springs. Soak in the therapeutic mineral-rich waters and let your worries melt away.
Tips for planning your visit to Montagu
Accommodation: Montagu offers a range of accommodation options, from luxury guesthouses to cozy self-catering cottages. Book in advance to secure your preferred choice.
Timing: The best time to visit Montagu is during the spring and autumn seasons, when the weather is mild and perfect for outdoor activities.
Local cuisine: Don't miss the chance to savor the local delicacies, including traditional South African dishes and farm-to-table meals made with fresh, locally sourced ingredients.
Exploring the Route 62: Extend your adventure by taking a scenic drive along the famous Route 62, known as the longest wine route in the world. Discover charming towns, stunning landscapes, and more wineries along the way.
With its natural beauty, thrilling outdoor pursuits, and warm hospitality, Montagu is a must-visit destination for those seeking a fun and memorable experience in the Western Cape.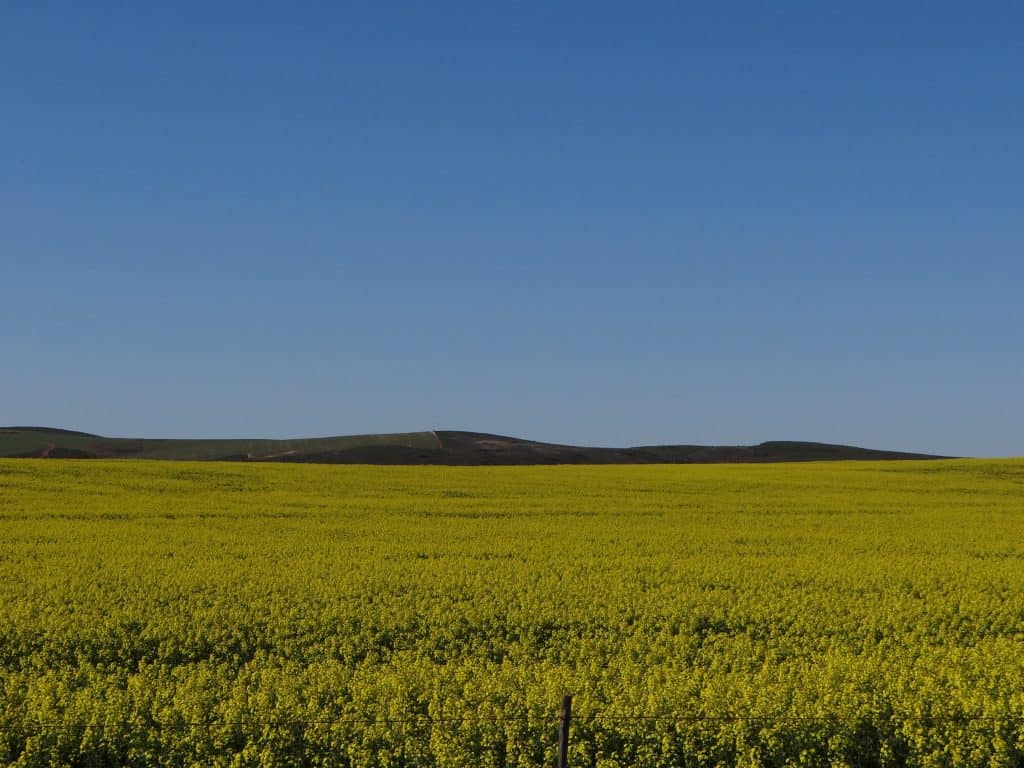 Outdoor Activities
Hiking and nature trails in Montagu
Montagu, located in the Western Cape of South Africa, offers a range of outdoor activities for nature enthusiasts. One of the best ways to explore the stunning landscapes and natural beauty of Montagu is by embarking on a hiking or nature trail. There are several trails available, catering to different fitness levels and preferences. From easy walks along the riverbanks to more challenging hikes up the mountains, there is something for everyone. These trails not only offer breathtaking views but also provide an opportunity to spot indigenous flora and fauna. Remember to carry sunscreen, water, and appropriate hiking gear for a comfortable and enjoyable experience.
Adventures and sports activities in Montagu
If you are an adventure seeker or sports enthusiast, Montagu has plenty to offer. The town is known for its rock climbing opportunities, with numerous challenging routes available for climbers of all levels. Or, if you prefer water activities, you can try your hand at canoeing or kayaking along the Breede River.
Montagu is also a popular destination for mountain biking, with trails that cater to both beginners and experienced riders. For a unique experience, you can even opt for a hot-air balloon ride and enjoy panoramic views of the surrounding landscapes. No matter what your preferred adrenaline-pumping activity is, Montagu has something to satisfy your adventurous spirit.
So, whether you want to immerse yourself in nature or get your adrenaline pumping, Montagu offers a range of fun and exciting outdoor activities. Make sure to take advantage of these opportunities and create unforgettable memories in this picturesque town.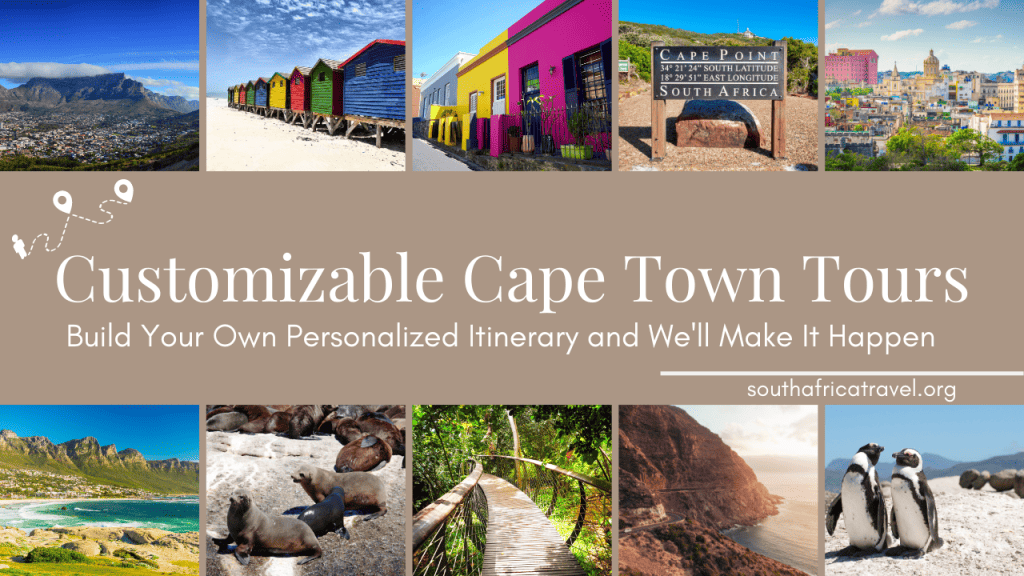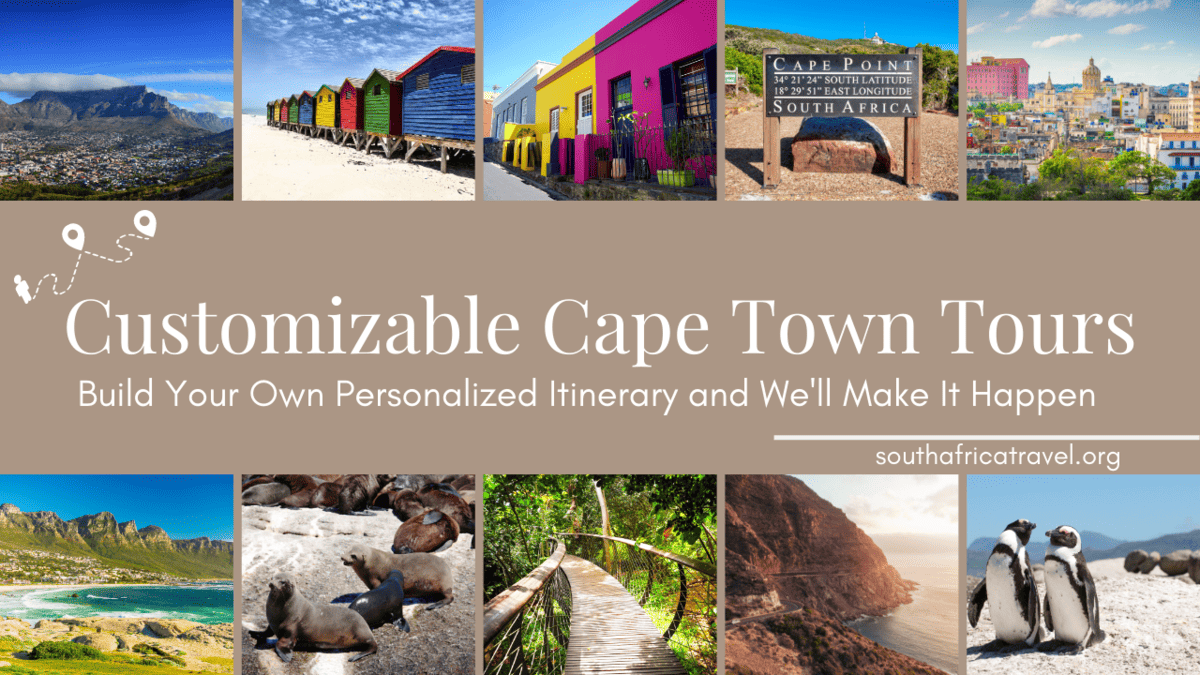 Cultural Experiences
Montagu, Western Cape, is a charming town brimming with cultural experiences that will delight visitors of all ages and interests. Whether you are a history buff or an art enthusiast, Montagu has something for everyone to enjoy.
Exploring Montagu's historical sites and architecture
Step back in time and immerse yourself in Montagu's rich history by exploring its historical sites and architecture. The town boasts a collection of well-preserved Cape Dutch buildings that date back to the 19th century. Take a leisurely stroll down Long Street, lined with beautiful buildings that showcase the town's architectural heritage. Don't forget to visit the Montagu Museum, which offers insights into the town's history and showcases artifacts from the early pioneering days.
Visiting local museums and art galleries in Montagu
Montagu is home to several local museums and art galleries, providing a cultural hub for visitors to explore. The Montagu Village Museum offers a unique glimpse into the past with its collection of vintage vehicles, farm equipment, and memorabilia. For art enthusiasts, the Montagu Art Association Gallery showcases the works of local artists, ranging from paintings to sculptures.
Additionally, Montagu hosts various art and cultural events throughout the year, such as the Montagu Music and Wine Festival and the Montagu Makiti Festival. These events offer a chance to immerse yourself in the local culture and experience the vibrant arts scene firsthand.
Whether you are interested in history or art, Montagu offers a range of cultural experiences that will leave you feeling enriched and inspired. Don't miss the opportunity to explore the town's historical sites, visit local museums, and immerse yourself in the vibrant arts scene during your visit to Montagu, Western Cape.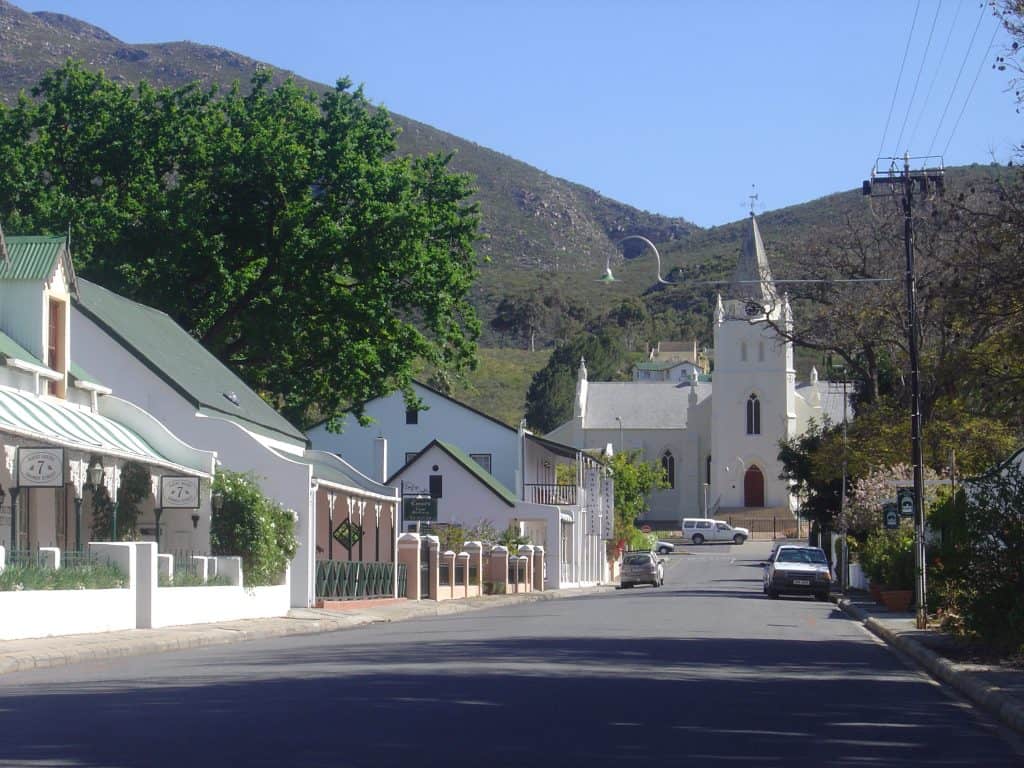 Food and Wine
Sampling local cuisine and restaurants in Montagu
Montagu, a small town in the Western Cape of South Africa, offers a delightful array of culinary experiences for food enthusiasts. Whether you are a fan of traditional South African dishes or international cuisine, there are several restaurants and cafes that cater to every tastebud.
One of the must-try local delicacies in Montagu is the Cape Malay cuisine. These dishes, which draw inspiration from Malaysian and Indonesian cultures, are well-known for their flavorful curries and fragrant spices. Be sure to visit one of the local restaurants to savor the unique flavors of dishes like bobotie, breyani, and samoosas.
If you are a fan of farm-to-table dining, Montagu also boasts several farm stalls and markets where you can find fresh, locally sourced produce. From organic vegetables to homemade preserves, these stalls offer a range of goodies for you to enjoy. Don't forget to try the famous Montagu dried fruit, which is a local specialty.
Wine tasting and vineyard tours in Montagu
The Western Cape is renowned for its world-class wines, and Montagu is no exception. Take a break from exploring the town's attractions and indulge in a wine tasting experience at one of the picturesque vineyards in the area. You can sample a variety of award-winning wines, from crisp whites to robust reds, while enjoying the breathtaking views of the surrounding vineyards.
Many vineyards in Montagu also offer guided tours where you can learn about the winemaking process and the history of the estate. Some even have onsite restaurants where you can pair your wine with delectable dishes made from locally sourced ingredients.
Whether you are a food lover or a wine enthusiast, Montagu offers a delightful culinary experience that will leave you wanting more. From sampling local cuisine to exploring vineyards, this charming town has something to please every palate.
Relaxation and Wellness
Looking for a place to unwind and rejuvenate? Look no further than Montagu in the Western Cape. This picturesque town offers a range of relaxation and wellness activities that will leave you feeling refreshed and renewed.
Hot springs and spa experiences in Montagu
Montagu is famous for its natural hot springs, known for their healing properties. Indulge in a soothing soak in the warm mineral waters and let your troubles melt away. The hot springs are not only relaxing but also offer a range of therapeutic benefits for your skin and muscles. There are several spa establishments in Montagu that offer massages, facials, and other spa treatments to enhance your wellness experience.
Yoga and meditation retreats in Montagu
For those seeking inner peace and tranquility, Montagu is a haven for yoga and meditation enthusiasts. Numerous retreat centers in the area offer workshops, classes, and retreats that cater to all levels of experience. Practice yoga in the serene surroundings of Montagu's beautiful landscapes and connect with your inner self. Whether you are a beginner or an advanced yogi, you will find a retreat that suits your needs.
In addition to hot springs and yoga, Montagu also offers opportunities for nature walks, hiking trails, and scenic drives. Explore the breathtaking Montagu Nature Garden or take a leisurely stroll through the town's charming streets lined with Cape Dutch and Victorian architecture. Don't forget to sample the local wines and farm produce at one of Montagu's many restaurants and cafes.
Whether you are looking for a wellness retreat or a quiet weekend getaway, Montagu in the Western Cape has something to offer everyone. Immerse yourself in the natural beauty and tranquility of this idyllic town, and leave feeling refreshed and rejuvenated.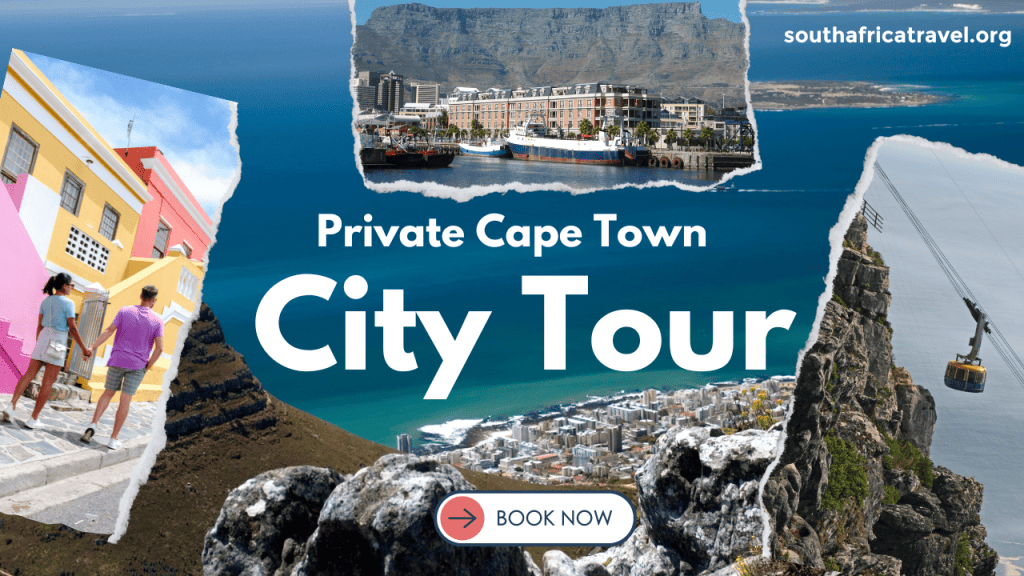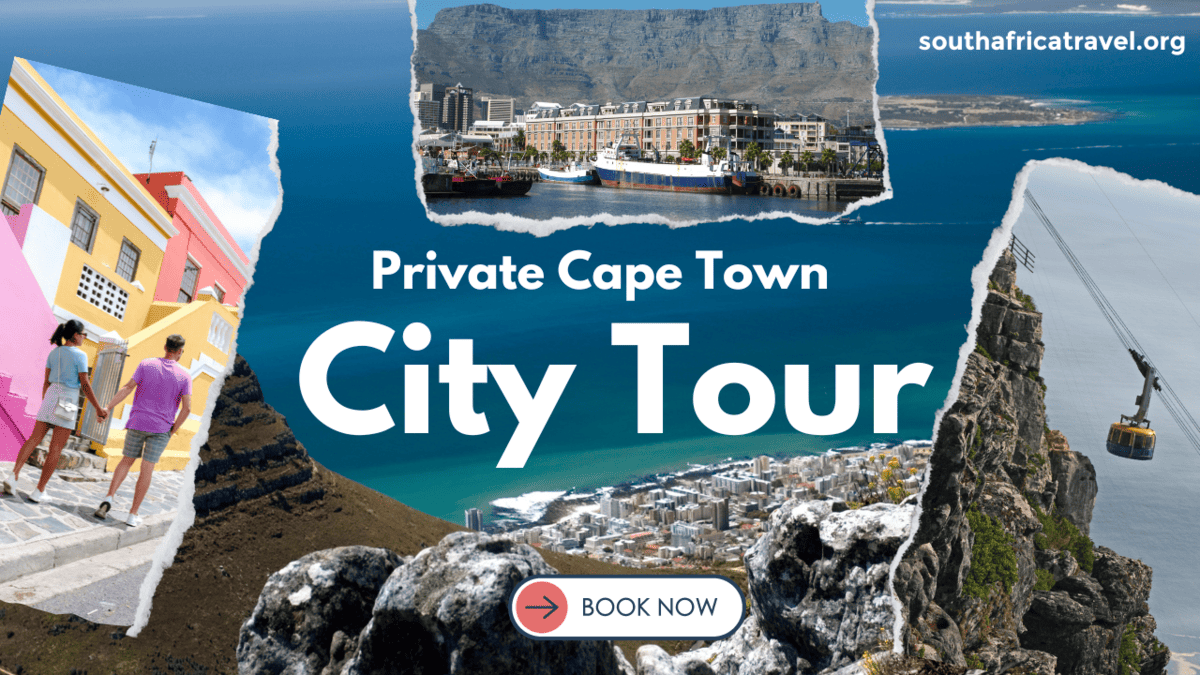 Family-Friendly Activities
Montagu, located in the scenic Western Cape of South Africa, offers a wide range of fun activities for families and kids. Whether you're looking for outdoor adventures or educational experiences, Montagu has something to offer for everyone.
Fun activities for kids and families in Montagu
Montagu Guano Cave – Take a guided tour through ancient caves and learn about the history and geology of the area. The kids will love exploring the caves and spotting unique rock formations.
Montagu Nature Garden – Enjoy a leisurely walk through the beautiful gardens filled with indigenous plants and flowers. Bring a picnic and spend the day surrounded by nature.
Montagu Village Market – Visit the market on a Saturday morning and browse through a variety of stalls selling local produce, crafts, and delicious food. The lively atmosphere and live music make it a great outing for the whole family.
Animal encounters and petting farms in Montagu
Le Roux & Fourie Vleise & Deli – This family-run farm offers visitors the opportunity to interact with farm animals, including goats, pigs, and chickens. Kids can learn about farm life and even feed the animals.
Montagu Dried Fruit Farm – A visit to this farm allows you to see how dried fruits are processed and have the chance to feed the farm's resident emus and donkeys. Don't forget to stock up on delicious dried fruits to take home.
Olive Stone Farm – Experience a mix of farm life and wildlife at Olive Stone Farm. Kids can feed farm animals, go on a tractor ride, and even see some meerkats and tortoises.
In conclusion, Montagu offers a fantastic range of family-friendly activities, from exploring caves and nature gardens to meeting farm animals and learning about local produce. It's the perfect destination for a fun-filled family getaway.
Events and Festivals
Montagu, located in the Western Cape of South Africa, offers a variety of fun things to do for locals and visitors alike. From breathtaking landscapes to vibrant events and festivals, there is something for everyone to enjoy in this charming town.
Upcoming events and festivals in Montagu
If you're planning a visit to Montagu, here are some upcoming events and festivals that you won't want to miss:
Montagu Makiti Festival: Held annually in September, the Montagu Makiti Festival celebrates the town's rich cultural heritage. This festival features live music, art exhibitions, food stalls, and family-friendly activities that showcase the best of what Montagu has to offer.
Montagu Rock Rally: For the adventure seekers, the Montagu Rock Rally is a must-attend event. This adrenaline-filled climbing competition takes place in October and attracts avid climbers from around the country. Whether you're a seasoned climber or a beginner, this event offers a thrilling experience for all.
Highlights of popular annual events in Montagu
In addition to the upcoming events, Montagu is also known for its popular annual events, including:
Montagu Rose Show: This event, held in October, celebrates the beauty and diversity of roses. Visitors can marvel at the stunning displays of roses and learn more about the art of rose gardening through workshops and demonstrations.
Montagu & District Agricultural Show: Taking place in March, the Montagu & District Agricultural Show is a highlight for farming enthusiasts. This event showcases livestock, agricultural machinery, and local produce, providing a glimpse into the farming heritage of the region.
No matter when you visit Montagu, there is always something exciting happening. Whether you're attending a festival, exploring the scenic beauty of the area, or enjoying the local cuisine, you're bound to have a memorable experience in this charming Western Cape town.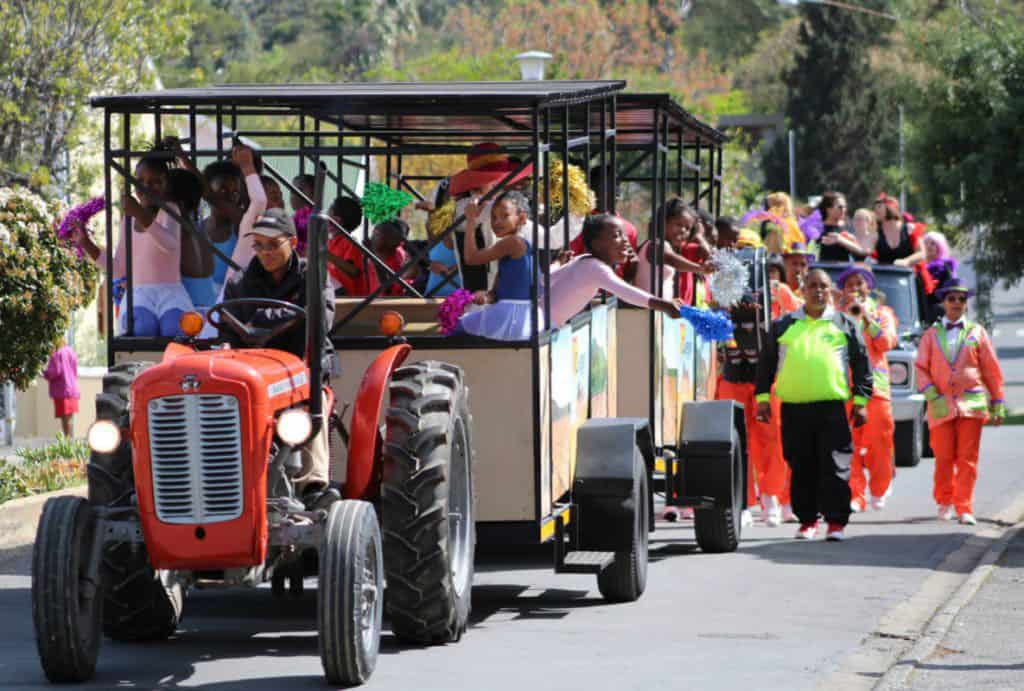 Day Trips from Montagu
Exploring nearby towns and attractions from Montagu
Montagu, a charming town in the Western Cape of South Africa, offers visitors a range of fun activities and attractions to enjoy during their stay. However, if you're looking to venture out and explore the surrounding areas, there are plenty of exciting day trips to embark on.
One of the nearby towns worth visiting is Robertson, known for its vineyards and wine estates. Take a scenic drive through the picturesque countryside and indulge in wine tasting sessions at some of the region's top wineries. You can also visit the Klipdrift Brandy Distillery to learn about the art of brandy-making or explore the Robertson Museum to delve into the town's history.
Another popular day trip option is a visit to the historic town of Swellendam. This town is home to beautiful Cape Dutch architecture, charming streets lined with restaurants and cafes, and the Drostdy Museum, which provides insights into the area's past. If you're an outdoor enthusiast, a visit to Marloth Nature Reserve offers hiking trails and the chance to spot indigenous wildlife.
Guided tours and excursions from Montagu
For those who prefer guided tours and excursions, Montagu has several options to choose from. You can join a scenic tractor ride through the vineyards, discovering the region's winemaking process and enjoying wine tastings along the way. Alternatively, hop on a boat and embark on a relaxing river cruise along the Breede River, taking in the breathtaking scenery and wildlife.
If you're seeking a more adventurous day trip, head to the nearby Koo Valley for activities such as rock climbing, abseiling, and hiking. The stunning scenery and rugged landscapes make it a perfect destination for outdoor enthusiasts.
Whether you're interested in exploring nearby towns, indulging in wine tastings, or embarking on guided tours and outdoor adventures, Montagu offers a variety of day trips to suit every traveler's preference. Don't miss the opportunity to make the most of your visit to this beautiful part of the Western Cape.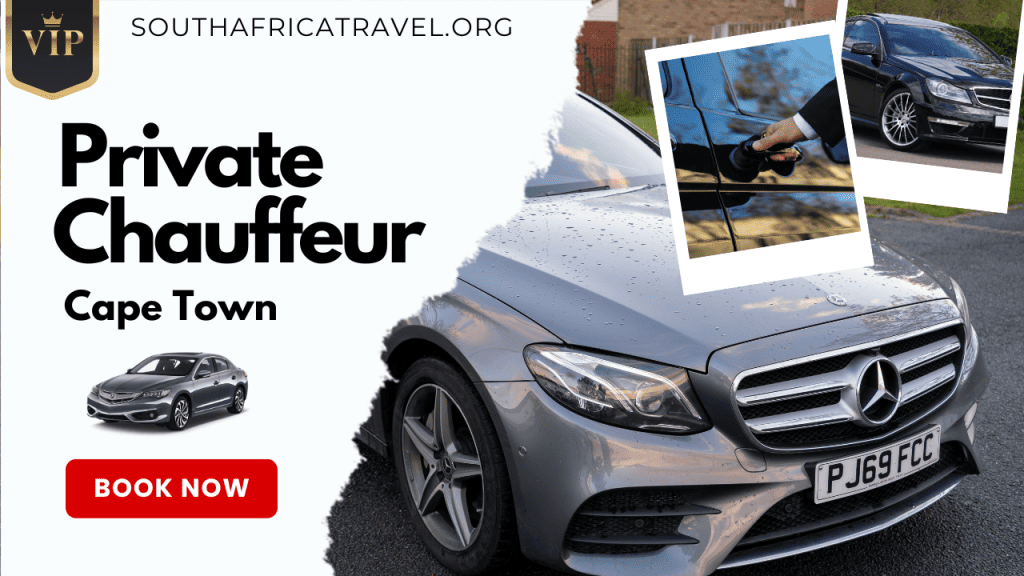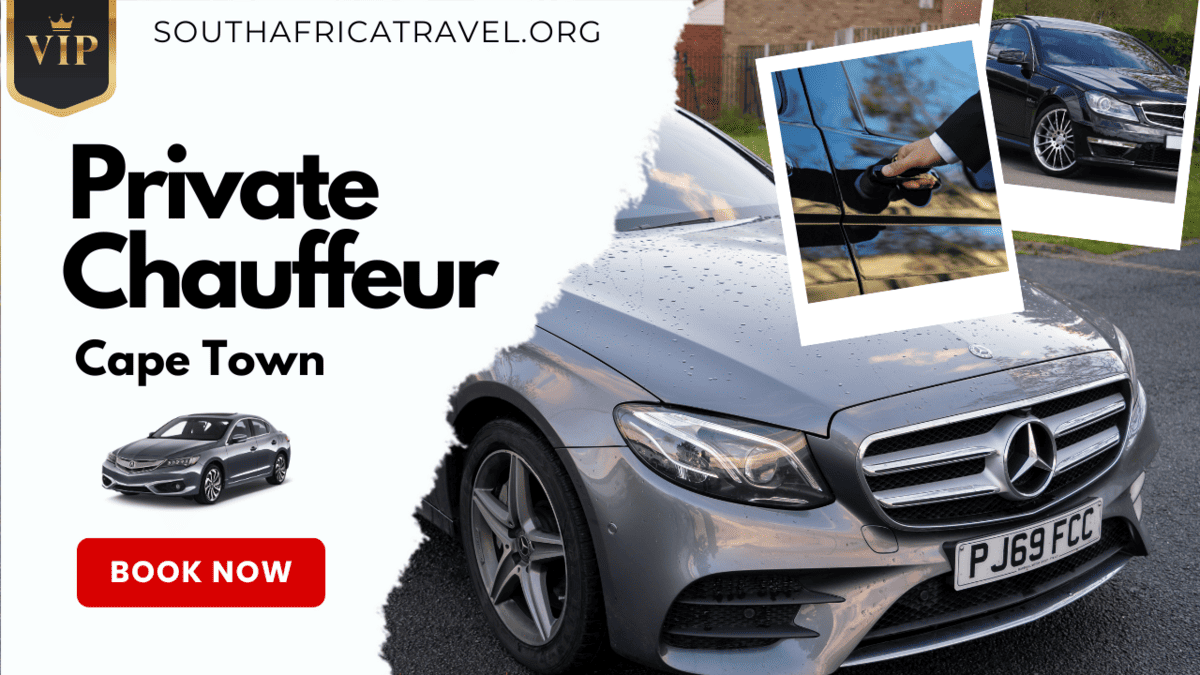 Conclusion
Montagu, Western Cape, is a hidden gem in South Africa that offers a wide range of fun activities for visitors of all ages. Whether you're a nature lover, adventure seeker, or history enthusiast, Montagu has something to offer. From hiking through picturesque mountains to soaking in the healing hot springs, there is no shortage of things to do in this charming town. So grab your camera, put on your hiking boots, and get ready to explore all that Montagu has to offer!
Top recommendations for things to do in Montagu, Western Cape
Montagu Nature Garden: Take a leisurely stroll through this beautiful botanical garden and enjoy the serene surroundings. Don't miss the impressive bird aviary and the endemic bird species that call this garden their home.
Avalon Springs: Unwind and relax in the hot mineral springs of Avalon Springs. You can take a soak in the warm waters of these springs while taking in the breathtaking mountain views, which are known for their healing properties.
Climbing and Rock Climbing: Montagu is a paradise for rock climbing enthusiasts. With its wide range of climbing routes suitable for all levels, it's the perfect destination to test your skills on the rocks.
Additional resources and information for planning your visit
For more information on Montagu, Western Cape, and planning your visit, you can visit the official website of Montagu Tourism. Here, you will find detailed information on accommodation options, upcoming events, and other attractions in the area.
Customize Your Montagu Itinerary with a Bespoke Private Tour at SouthAfricaTravel.org
If you're looking for a personalized and unforgettable experience in Montagu, consider booking a bespoke private tour with SouthAfricaTravel.org. Their experienced guides will tailor an itinerary specifically to your interests and ensure that you make the most of your time in this enchanting town. So sit back, relax, and let the experts take care of all the details for you!
I hope you found this round-up of fun things to do in Montagu, Western Cape, helpful and inspiring. Whether you're a local resident or a tourist, there's no shortage of enjoyable activities to experience in this charming town. Have you visited Montagu? If so, I'd love to hear about your favorite thing to do or any recommendations you have. Leave a comment below, and let's keep the conversation going!