#capetownguide #capetowntours #winetasting #winetours #capetownwine #capewinelands #capetownattractions #capetowndestinations #winetour #capetown
Wine enthusiasts and adventurers alike, get ready to embark on an unforgettable journey through the picturesque Cape Winelands of South Africa.
With its breathtaking landscapes and rich winemaking history, Cape Town offers an array of wine tours that cater to every taste and preference.
From private sightseeing tours to luxury wine tastings, there is something for everyone.
So, grab a glass and join us as we explore the top wine tours in Cape Town, guaranteed to leave you with a lifetime of memories and a new appreciation for the world of wine. Cheers!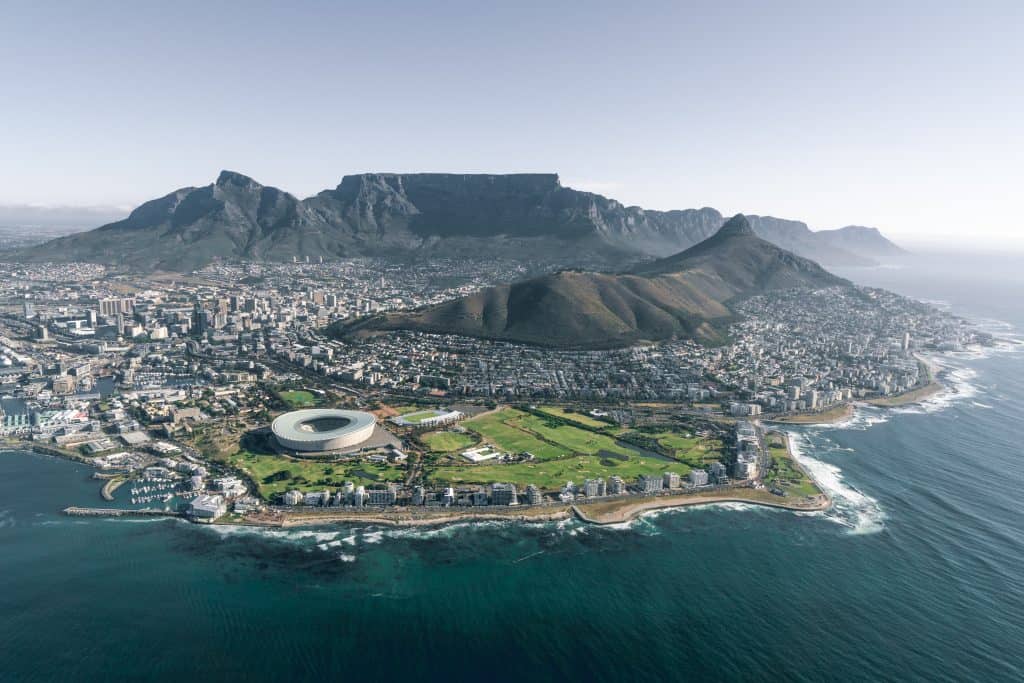 Introduction
Cape Town, renowned for its stunning landscapes, delightful cuisine, and rich history wrapped in cultural diversity, also happens to be one of the world's leading destinations for wine enthusiasts.
Its vast array of vineyards populates the fertile valleys that hug the city's outskirts, offering splendid tours for both occasional holiday drinkers and connoisseurs alike.
The Appeal of Wine Tours in Cape Town
With a tradition of winemaking dating back over 350 years, Cape Town caters to all kinds of wine lovers.
The city is home to a variety of vineyards, from age-old establishments boasting heritage buildings and sprawling estates to trendy, modern wineries pushing the boundaries of innovation.
Add to this the breathtaking views of Cape Town's mountainous terrain and the Atlantic shimmering in the distance, and it's easy to see why wine tours in this southern city are such a fetching proposition.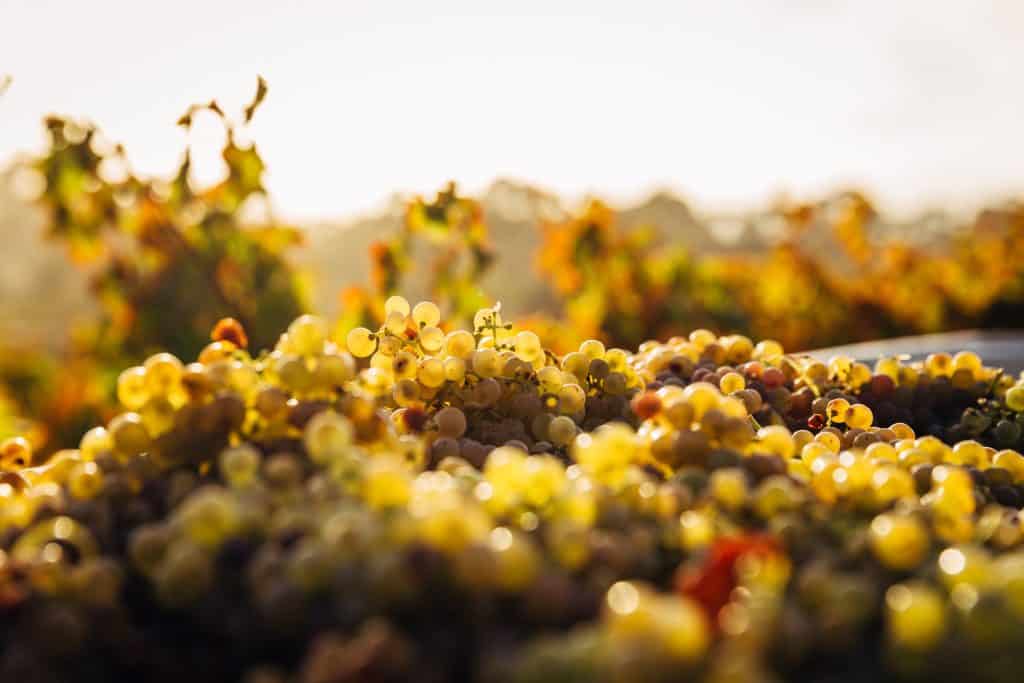 Introduction to Wine Tours in Cape Town
Whether you're a serious oenophile or just a casual wine lover looking to taste and learn, a wine tour in Cape Town is a must-do.
It's not just about the wine either; the journey to these vineyards takes you through some of Cape Town's most scenic routes, oftentimes involving a thrilling drive up the slopes of the city's majestic Table Mountain.
A brief history of winemaking in Cape Town
The origins of winemaking in the region go back to the 17th century, with the first vines reportedly planted by the Dutch East India Company for viticulture in 1659.
Today, Cape Town is known for its diverse range of wines, particularly its robust reds and crisp, aromatic whites.
Planning Your Wine Tour
Researching and selecting wineries to visit
To plan your tour, start by doing some basic research on the different wineries in Cape Town, their offerings, and their proximity to your location.
You might want to consider joining a group tour, which often includes transportation and a guide.
Booking tours or hiring transportation
Once you've researched and selected the wineries you'd like to visit, make sure to book your tours well in advance, as they can fill up quickly, especially during the peak season.
Some vineyards also offer a variety of experiences beyond the standard wine tasting, such as cellar tours, vineyard walks, and even horseback riding through the vineyards.
🚗 Unlock seamless exploration with our Private Transport in Cape Town! Experience comfort, convenience, and customization. Embark on your journey today; learn more by clicking here.
Exploring the Wine Regions in Cape Town
Stay tuned for the next section of this blog, where we'll deep dive into exploring the wine regions in Cape Town.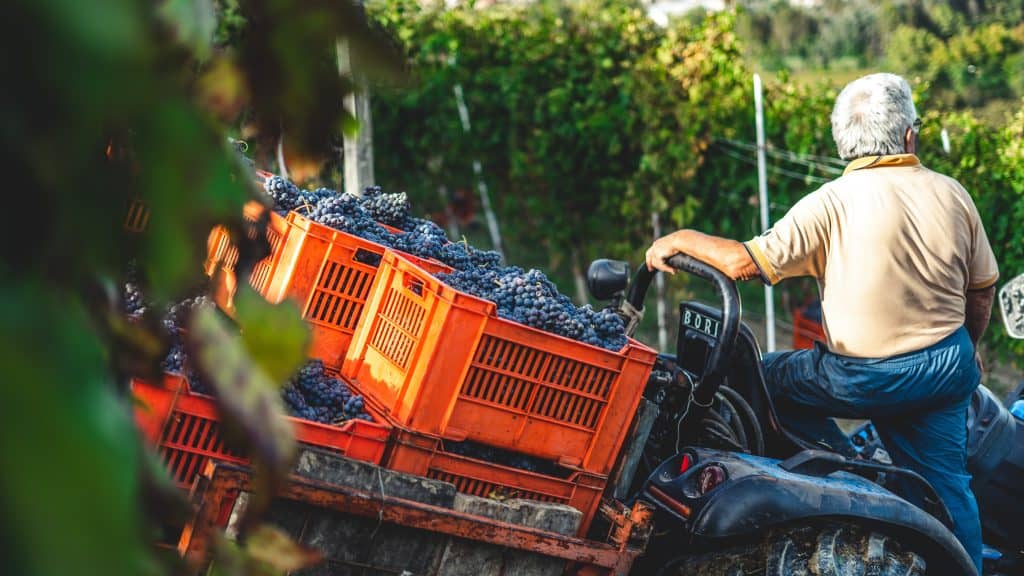 Stellenbosch Wine Route
The wine journey continues with the grand Stellenbosch Wine Route, another must-visit region when wine touring in Cape Town in 2023.
Overview of the Stellenbosch Wine Route
Stellenbosch: The heart of South Africa's wine country Stellenbosch has a rich history dating back to 1679, making it one of the oldest towns in South Africa.
But the real gem is its wine route, which consists of more than 200 vineyards and wine estates.
The Mediterranean climate of Stellenbosch, along with its fertile soil, provides excellent conditions for grape cultivation, making it a perfect location for producing some of the world's best wines.
Topographical diversity within the region results in a wide variety of rich and flavorful wines, making each tasting a unique and unforgettable experience.
Cabernet Sauvignon, Merlot, and Shiraz are some of the iconic wines produced in this region, but one can expect to discover other exquisite wine varietals too.
So, whether you're a seasoned wine connoisseur or a casual drinker, Stellenbosch's offerings are sure to delight your palate.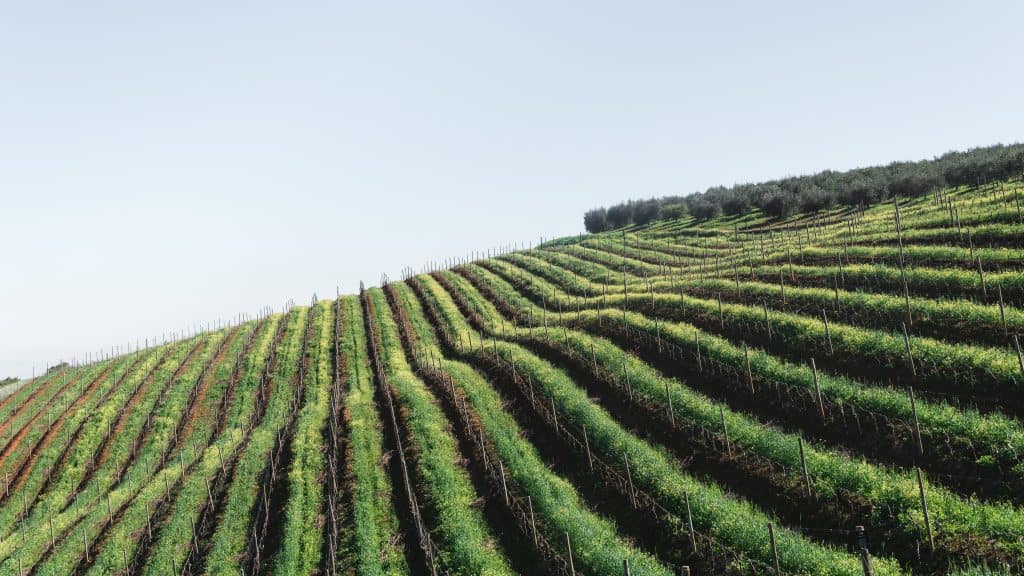 Top Wineries to Visit in Stellenbosch
1. Delaire Graff Estate: Known for its breathtaking views and a rich selection of wines, including Cabernet Sauvignon, Merlot, and Chardonnay, Delaire Graff Estate also offers fine dining and luxury accommodations.
2. Tokara Wine Estate: A distinctive wine producer in Stellenbosch, known for blending traditional wine-making methods with modern techniques to create unique flavor profiles.
3. Kleine Zalze: Renowned for its award-winning wines and beautiful setting, Kleine Zalze offers a range of activities, including wine tasting, vineyard tours, and gourmet dining at their family-owned restaurant.
4. Warwick Wine Estate: With the motto Making Wine Under the Southern Sun', Warwick Wine Estate continues the tradition of producing top-tier wines. Visitors can also indulge in gourmet picnic baskets while soaking in the estate's picturesque views.
Visiting these wineries not only provides the opportunity to taste top-notch wines but also to learn about the rich history and heritage of South African wine production.
In conclusion, the Stellenbosch Wine Route offers a distinctive blend of history, remarkable landscapes, and world-class wines, making it a "must-include" in your wine tour in Cape Town.
Let's raise a toast to this incredible journey of the senses!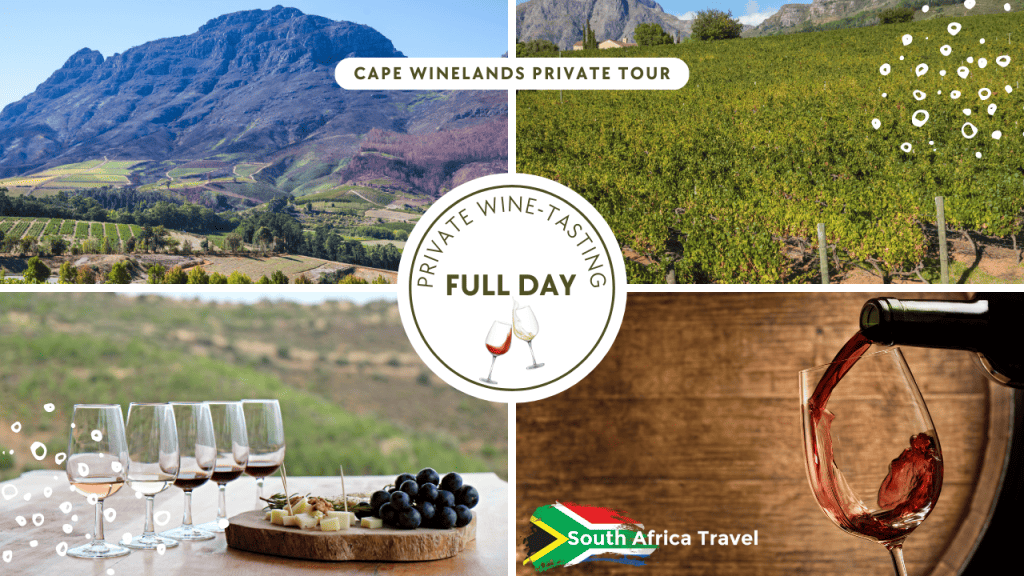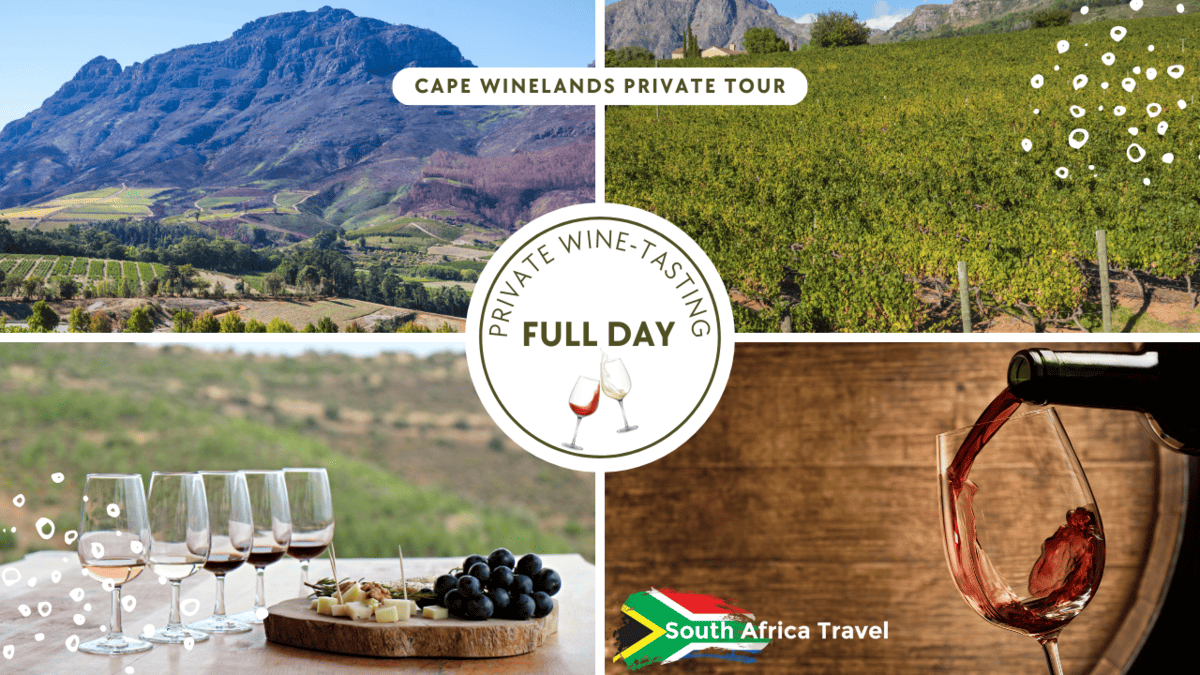 Franschhoek Wine Tram
One of the highlights of any wine expedition in Cape Town has to be the magnificent Franschhoek Wine Tram.
Nestled in the picture-perfect vineyards of Franschhoek Valley, this unique wine tram offers a one-of-a-kind journey through some of the region's finest wineries and vineyards.
Franschhoek Wine Tram Experience
The Franschhoek Wine Tram experience is the perfect blend of indulgence, adventure, and scenic beauty.
Its famous hop-on, hop-off tram tours help enthusiasts discover the true essence of the Franschhoek Wine Valley while they sit back, relax, and enjoy the captivating wine landscape.
Visitors have eight tram lines to choose from, each offering a curated selection of wine tours catering to all preferences.
From sipping crisp whites at breathtaking hillside vineyards to the plush cellars specializing in robust reds, there's something for every palate.
The tour also includes a narration about the Franschhoek Valley's history of viticulture, offering a richer understanding of the wines you taste.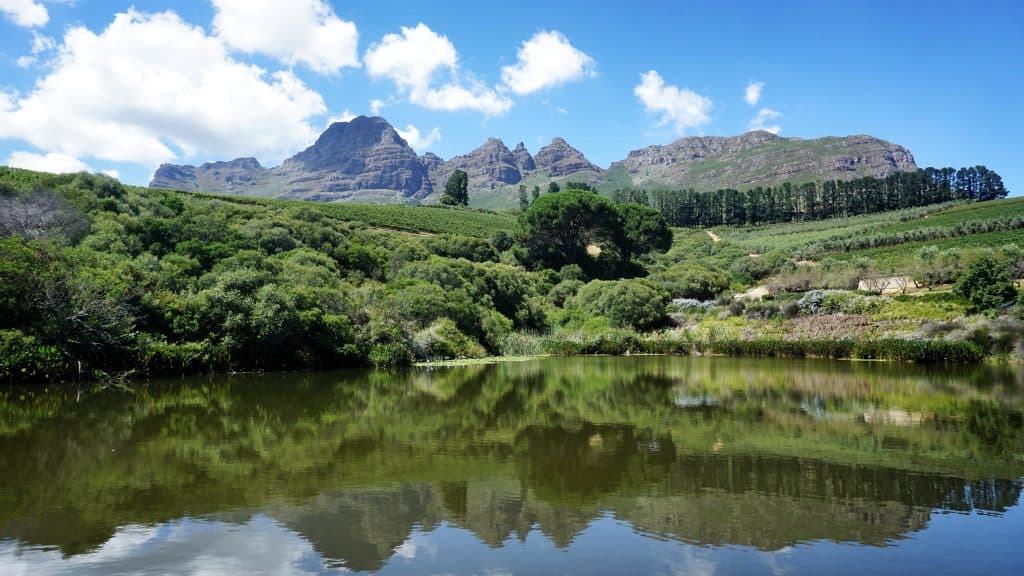 Notable Wineries Along the Franschhoek Wine Tram Route
The Franschhoek Wine Tram visits over 20 exceptional wineries. Here are a few standouts:
Chamonix Wine Farm: Known for their premium wines and game farm residing over a vast area, this wine farm offers visitors a unique experience.
La Bri: Known for its rich history and wines that uniquely express their origin, La Bri is a must-visit for those who appreciate the traditional way of winemaking.
Maison: If you wish to combine a thrilling wine tasting with some extravagant food, Maison is your stop. They offer home-grown vegetables and herbs, farmhouse bread, and decadent wines produced in their vineyard.
Rickety Bridge: This winery offers not just fine wine and food but also a tranquil setting and scenic surroundings, making the wine tasting an unforgettable experience.
| | | |
| --- | --- | --- |
| Winery | Ideal for | Unique offering |
| Chamonix Wine Farm | Game viewing and wine tasting | Premium wines and a game farm |
| La Bri | Traditional winemaking and history lovers | Wines expressing their origin |
| Maison | Foodies and wine enthusiasts | Home-grown vegetables, farmhouse bread |
| Rickety Bridge | Scenic beauty and tranquil settings | Fine wine in a tranquil setting |
Whether you're a seasoned wine connoisseur or a first-time visitor, the Franschhoek Wine Tram is a delightful experience, blending the spectacular views of the valley with the rich flavors of South African wines.
The adventure is just a tram ride away.
Don't miss out on this unforgettable journey!
Constantia Wine Route
If you are a wine lover, no visit to Cape Town is complete without touring the elegant Constantia Wine Route.
Nestled within the green, leafy suburbs of Cape Town, the Constantia wine valley is renowned for its historic vineyards, stunning scenery, and, most importantly, its critically acclaimed, award-winning wines.
Discovering the Constantia Wine Route
The Constantia Wine Route is the oldest wine region in the southern hemisphere, with a history that spans over three hundred years.
The route consists of ten world-class wineries, each with its own unique offerings. From boutique wine estates to historic homesteads, visitors are treated to a blend of age-old traditions and modern winemaking techniques.
Some of the prominent wineries include Groot Constantia, Steenberg Vineyards, Eagle's Nest, Beau Constantia, and Constantia Uitsig.
These wineries offer more than just wine tasting sessions. You can indulge in cellar tours, vineyard walks, and even fine dining while gazing at the incredible mountains and lush vineyards.
Getting to the Constantia Wine Route is fairly straightforward.
It's just a 20-minute drive from Cape Town's city center, and there are numerous tour operators offering comprehensive wine tours from the city.
Historic Wineries in Constantia
Groot Constantia: Established in 1685, Groot Constantia is the oldest winery in South Africa and has amassed an array of international awards for its wines. It is renowned for its traditional red wines and crisp white wines. Visitors can take a guided tour through the original manor house, now a museum, before tasting the estate's award-winning wines.
Steenberg Vineyards: As the Cape's first farm, dating back to 1682, Steenberg Vineyards is rich in history. Alongside various wines, they offer tours that include a peek into the cellar's barrels and a delightful dining experience at one of its prestigious restaurants.
Constantia Uitsig: Known for its balanced and elegant wines, Constantia Uitsig offers a unique tasting experience amidst serene surroundings. Their vineyard tours are highly recommended and present a great opportunity to learn about the wine-making process.
Exploring the Constantia Wine Route provides a memorable experience, combining historic charm, breathtaking views, and some of the country's best wines. It's not to be missed on your visit to Cape Town.
Hemel-en-Aarde Valley
Nestled between the mountains and the sea, Hemel-en-Aarde Valley is a wine lover's paradise.
The valley is home to some of Cape Town's most prestigious wineries and is renowned for its stunning landscapes and world-class Pinot Noirs and Chardonnays.
Hemel-en-Aarde Valley Wine Experience
The Hemel-en-Aarde Valley wine experience: As you explore the vineyards of the valley, the world slows down, and the rush of the city feels a million miles away.
A tour through the valley offers not only fantastic wines but also breathtaking scenery and mouth-watering local cuisine.
A must-visit spot is the Creation Wines estate, known for its elegant and distinctive Pinot Noirs and Chardonnays, coupled with a unique, sensory-led wine and food pairing experience.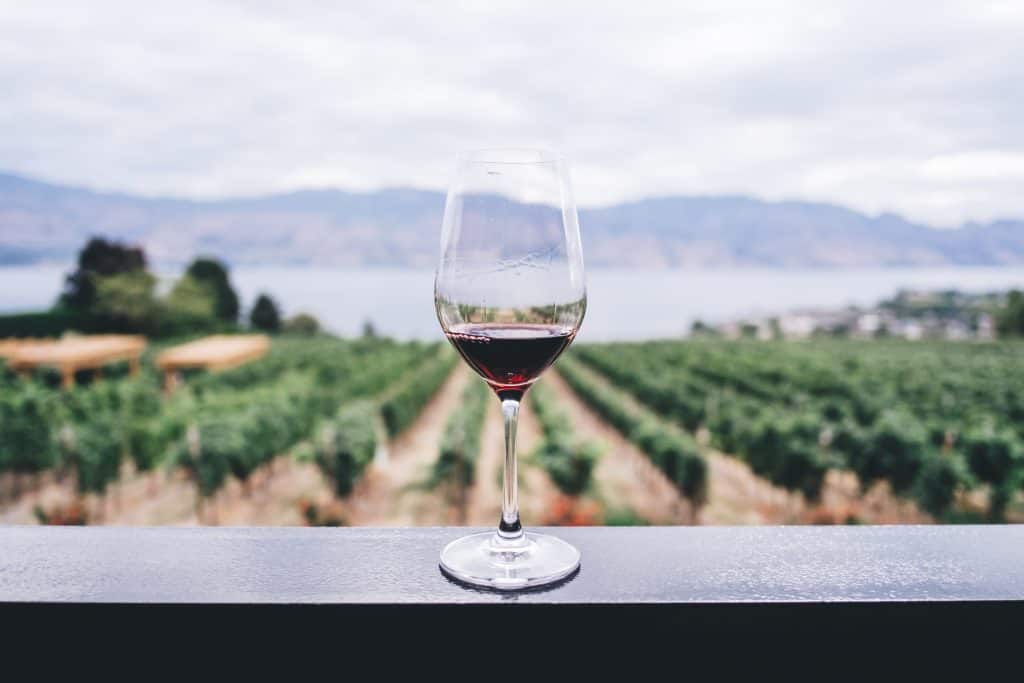 Enthralling Wineries in Hemel-en-Aarde Valley
Several top-tier wineries are worthy of exploration in this region. Among them are:
• Hamilton Russell Vineyards: Renowned as pioneers in the wine industry, Hamilton Russell Vineyards has a focus on producing the best possible Pinot Noir and Chardonnay. Their vineyards are uniquely situated in the heart of the Hemel-en-Aarde Valley, giving the wines a pronounced minerality and complexity.
• Bouchard Finlayson: This boutique winery has earned a reputation for producing world-class Chardonnay and Pinot Noir. Bouchard Finlayson offers tastings and cellar tours amidst panoramic views of the valley.
• Ataraxia Wines: Known for its unspoilt natural beauty, Ataraxia offers a serene setting to enjoy their 'cool climate' wines, focusing on Chardonnay, Pinot Noir, Sauvignon Blanc, and a red blend known as The Serenity. A visit to Hemel-en-Aarde Valley can be a full-day experience, incorporating wine tasting, tours, and lunch at one of the winery restaurants. For wine enthusiasts visiting Cape Town, these thriving vineyards offer the opportunity to tap into the spirit of South African winemaking, marveling at the beauty of the Hemel-en-Aarde Valley while sipping some of the finest wines the region has to offer.
Paarl Wine Route
If you're exploring the wine trails in Cape Town, the Paarl Wine Route is indeed a journey you wouldn't want to miss.
Nestled in the Western Cape's largest town, Paarl, this wine route offers an opportunity to savor the taste of world-class wines that reflect the region's rich winemaking heritage.
Wine Tasting: The wineries on the Paarl Wine Route serve up flavors that are unique to the region. It's a paradise for wine lovers, with options to suit varied preferences, be they robust reds or delightful whites.
Stunning Scenery: This route is not just about wines but also the breathtaking views of the majestic Drakenstein Mountains and verdant vineyards, providing a delightful visual treat.
Gastronomy: Complement your wine tasting tour with a culinary journey. Many wineries in the area offer stunning restaurants serving dishes that pair beautifully with their wines.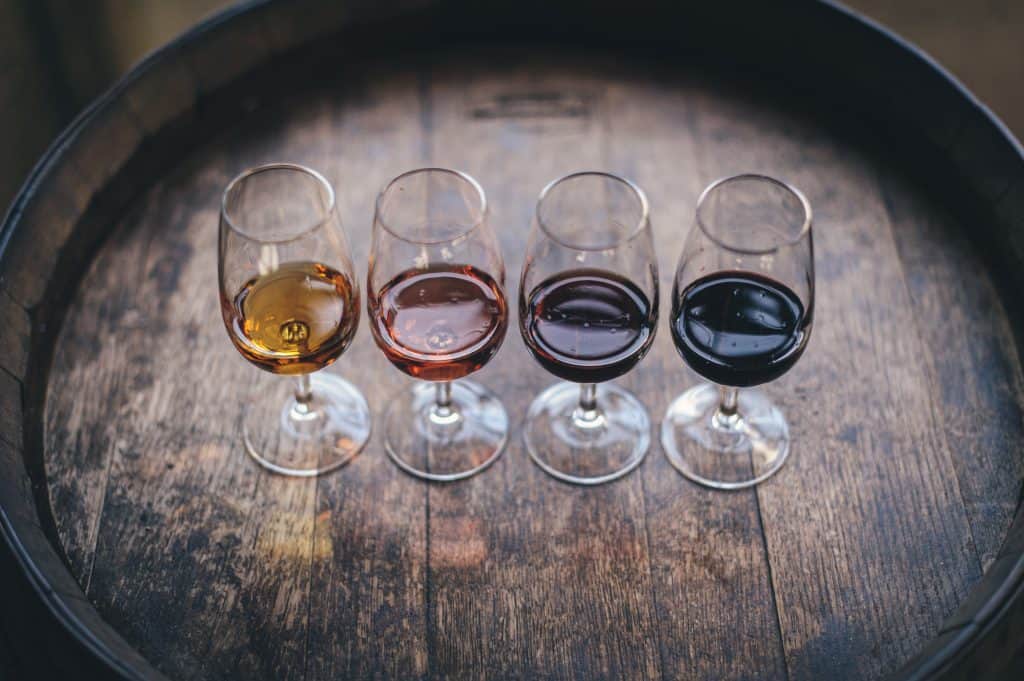 Must-Visit Wineries in Paarl
1. Avondale Wine: Avondale is a pioneering winery that practices organic and biodynamic winemaking, producing wines that reflect the terroir incredibly well.
2. Fairview Wine and Cheese: Known for its range of innovative wines and artisanal cheeses, Fairview is a must-visit for food and wine lovers.
3. Nederburg Wines: One of South Africa's most awarded wineries, Nederburg, offers a premium collection that's a testament to their wine-growing and winemaking philosophy.
Whether you're a wine enthusiast or a novice wanting to learn more about the intricate processes of winemaking, the Paarl Wine Route offers ample opportunity for a rich and memorable experience.
Don't forget to take a break at the vineyard estates, grab a bite to eat, and soak up the beauty of the region while savoring a glass of fine wine.
In a nutshell, the Paarl Wine Route, with its fascinating blend of tradition and innovation, allure of fine wines, and breathtaking vistas, makes it a top draw for every wine lover's itinerary.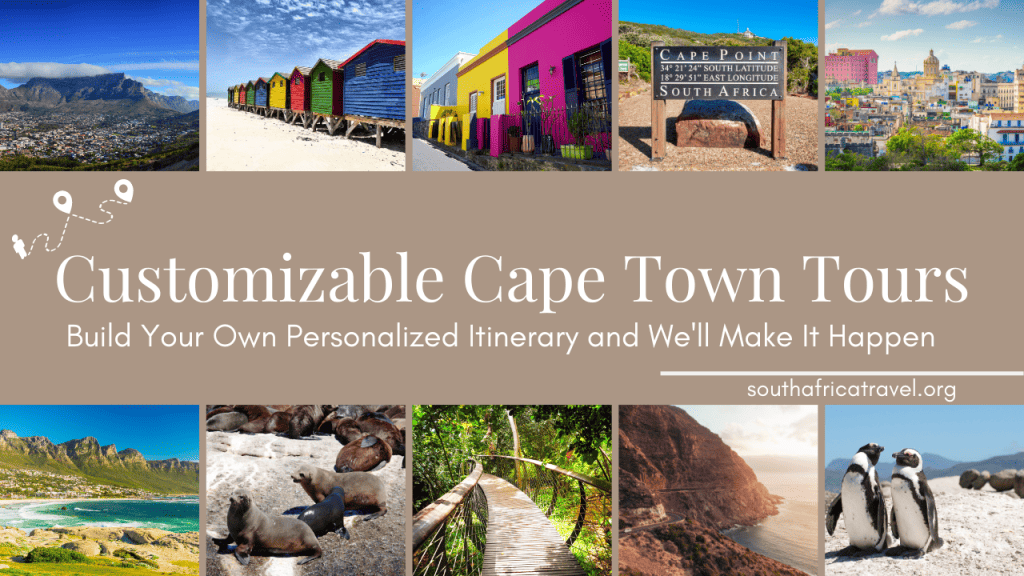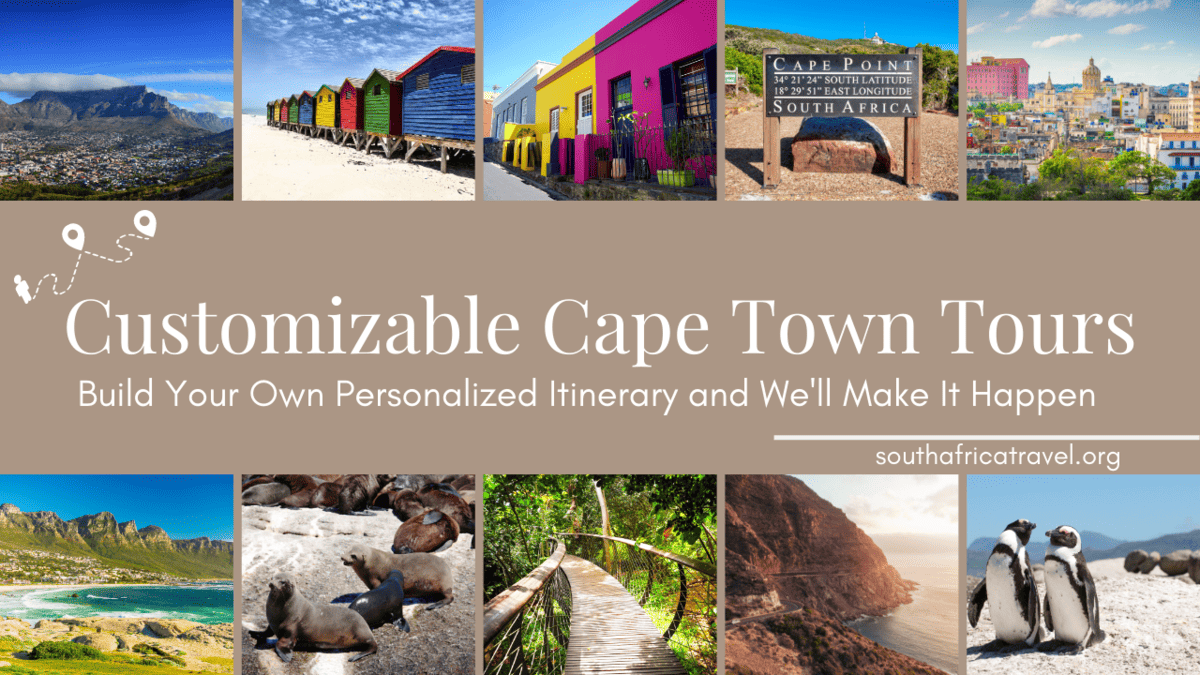 Conclusion
Choosing the right wine tour in the picturesque landscapes of Cape Town can indeed be a difficult choice, given the stunning vineyards and numerous excellent wineries.
Yet, the choice largely depends on your personal preferences and the type of experience you're looking for.
Choosing the Right Wine Tour in Cape Town
For those who prefer more intimate experiences and are interested in the nitty-gritty of winemaking, a private tour of small boutique wineries could be the ideal choice.
On the contrary, if you're a social butterfly who enjoys mingling with other wine enthusiasts, then group wine tours might be more your speed.
Those on a budget should look at shared group tours in Cape Town, which can offer excellent value for money.
Remember:
Research the winery's history, specialties, and customer reviews.
Consider the brand reputation and winemaking process.
Always remember to factor in travel time and the tour duration.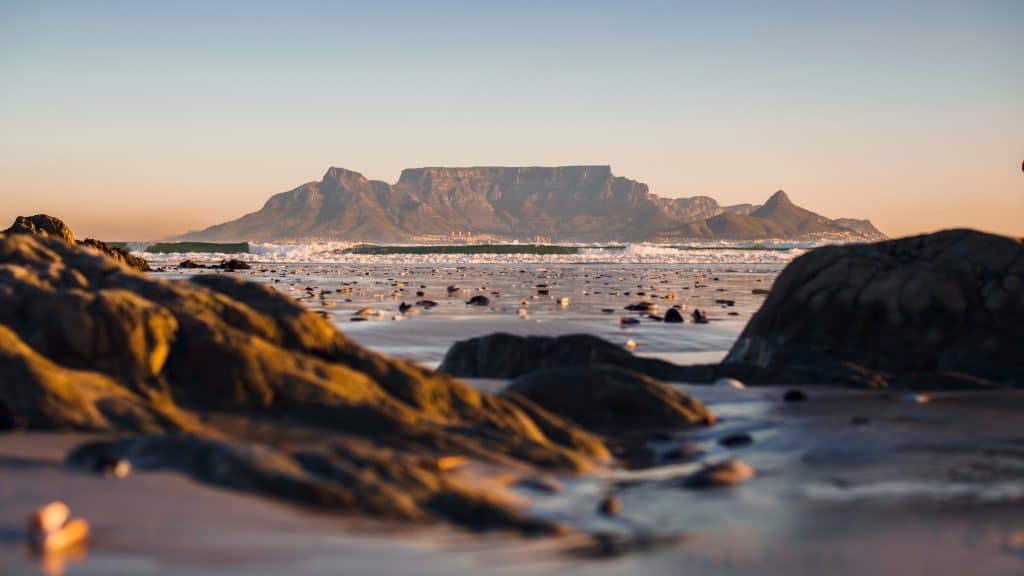 Tips for an Enjoyable Wine Tour Experience
Plan Ahead: Most wineries welcome walk-ins, but it's always better to book in advance during peak seasons.
Engage with the Wine Experts: Winemakers are passionate people who love to share their journeys, the winemaking process, and fun, behind-the-scenes stories. Don't hesitate to ask questions.
Wear Comfortable clothing. Remember, you are going to be strolling through vineyards. So save your elegant dresses and suits for the wine-tasting evening events.
Don't rush; savor every sip. Wine tasting is all about appreciating the flavors, textures, and aromas the wine provides.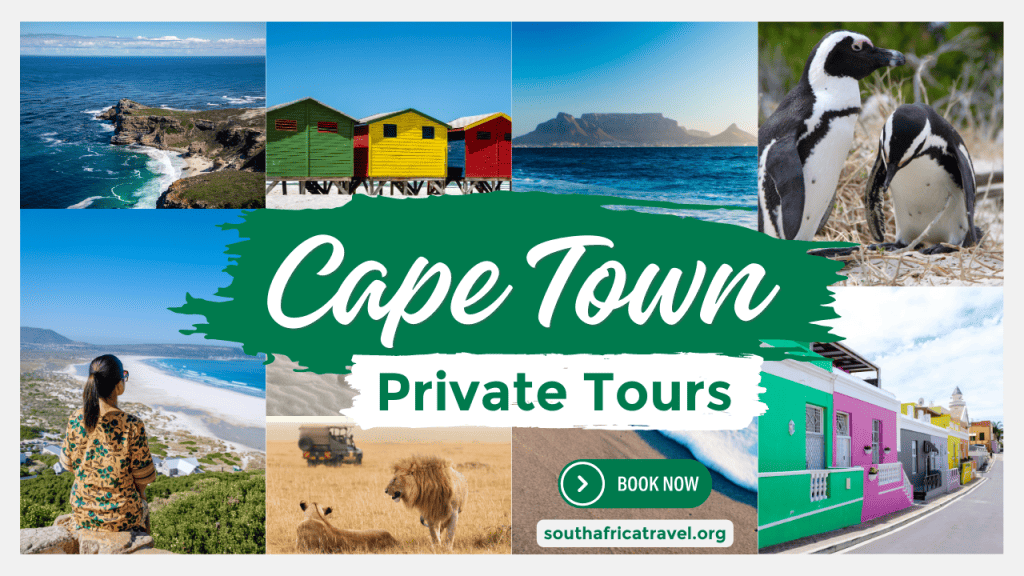 Affordable Wine Tours at Supershuttles
With various wineries nestled in the heart of Cape Town, exploring all of them might burn a hole in your pocket. But don't worry; Supershuttles.co.za offers an array of affordable wine tours throughout the year.
On these tours, you'll get to enjoy the stunning landscapes and learn about the unique wine-making process in the region, all without breaking the bank.
In conclusion, regardless of which tour you choose, experiencing Cape Town's vineyards is sure to be a memorable affair.
The key to a perfect wine tour is knowing what you desire most from your experience—be it learning, tasting, exploring, or simply losing yourself in the vineyard's scenic beauty! Happy wine tasting!