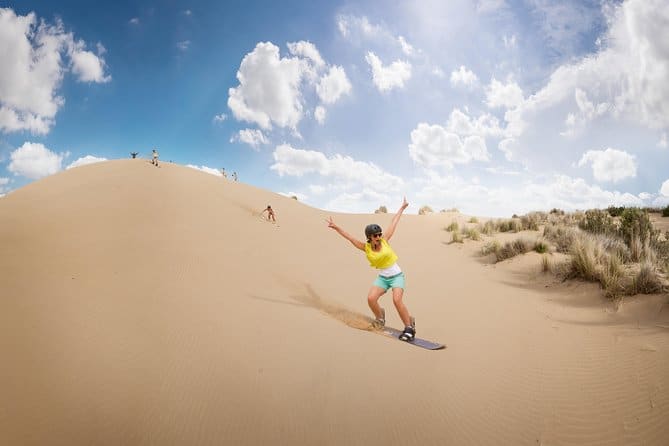 Sandboarding and Quad Biking Full Day Tour from Cape Town
Enjoy an exciting, adrenaline-pumping adventure on a sandboarding and quad biking tour for those desiring to experience the adventurous side of Cape Town. Slide up and down the slopes or Ride the Dunes with the wind in your hair on this exhilarating adventure!
The Atlantis Dunes are 43km from Cape Town, where a desert-like experience awaits you!